Sponsoring a child can be a life changing experience for both the child and the sponsor.
It's so important to keep in touch with your sponsored child, but what's the best way to do that?
A letter is always a great way to stay in touch! Here are some tips on how to write the perfect letter to your sponsored child.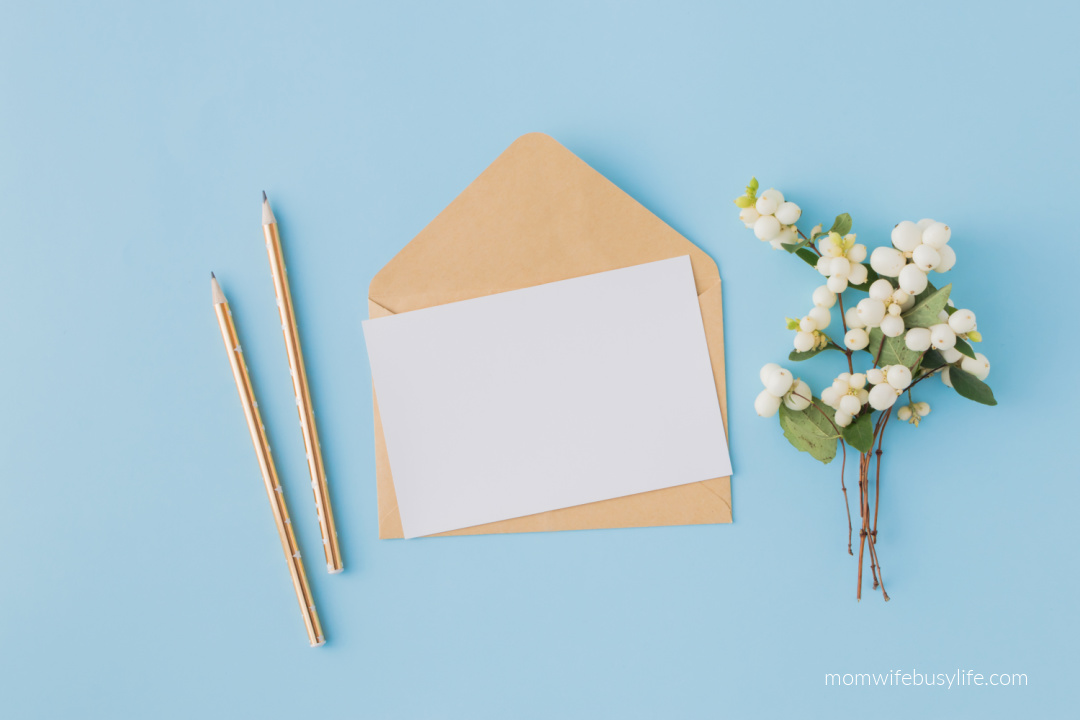 What does it mean to sponsor a child?
When you sponsor a child, you agree to provide financial support to help with their basic needs.
This can include things like food, shelter, healthcare, and education. In exchange, you receive updates about the child's life and progress.
Sponsoring a child is a great way to make a lasting impact in their life.
If you are interested in learning how to write a letter to your own child, you can also find letter writing tips here.
Keep reading below to find tips on writing a letter to your sponsored child.
What is Compassion International?
Compassion International is a child sponsor organization that works to provide children in poverty with basic needs like food, water, education, and medical care.
They also work to promote child development by providing opportunities for sponsor-child relationships, spiritual formation, and leadership development.
You can sponsor a child through Compassion International and help make a difference in their life! As a sponsor, you will commit to providing financial support for your sponsored child.
Your sponsorship helps cover the costs of things like food, water, education, and medical care. But it also helps support other important aspects of child development, like spiritual formation and leadership training.
In addition to making a difference in your sponsored child's life, you will also have the opportunity to develop a personal relationship with them through letters!
By working to improve the lives of children living in poverty, Compassion International is helping to build a better future for us all.
We are currently sponsoring two children through Compassion International and get the opportunity to write many letters back and forth to our sponsored children!
Often times, the letters are provided for you to make things easy for you to be able to write your message and send the letter back. But, sometimes I may be a challenge to know exactly what to say.
Here are some examples on how to write a letter to a sponsored child.
When to write a letter to a Sponsored Child
There's no right or wrong time to write a letter to your sponsored child, but some times may be better than others. Here are a few tips on when to write:
Write around special occasions like birthdays and holidays. Your child will love getting a letter from you during these special times!
If you're ever feeling low, writing a letter to your sponsored child can be a great pick-me-up. You'll be surprised at how much better you feel after reaching out and brightening someone else's day.
Keep your sponsored child updated on what's going on in your life by writing regularly. This doesn't have to be every day or even every week, but try to write at least once a month. Your sponsored child will appreciate hearing from you on a regular basis!
How to Write Letter to Sponsored Child
Assuming you would like tips on what to include in a letter to a sponsored child, here are some ideas:
Introduce yourself and explain how you became connected to the child.
Share something about your daily life, hobbies, or interests.
Ask questions about the child's life, family, friends, school, and favorite activities.
Encourage the child in his or her studies and aspirations.
Pray for the child and let him or her know that you are thinking of him or her often.
It can be helpful to look at examples of letters written by other sponsors before writing your own letter. The important thing is to be genuine, friendly, and interested in getting to know the child you are sponsoring.
Questions you can ask in your letter to a sponsored child
How are you doing?
What have you been up to lately?
What are your favorite things to do?
Tell me about your family and friends.
What are your favorite foods?
What is your favorite thing to learn about in school?
What are your dreams for the future?
Example of what to say in a letter to sponsored child
Example 1:
Dear (Sponsored Child's Name),
I'm so proud of the progress you're making in school! Keep up the good work!
I loved hearing about your favorite foods and hobbies. I'm so excited to get to know you better!
It sounds like you had a lot of fun at the park with your friends. I'm glad you're enjoying your time there!
I can't wait to hear from you soon! I'm so glad we're friends. I'll be thinking of you and praying for you.
Sincerely,
Your sponsor
Example 2:
Dear sponsored child,
Thank you so much for having me as your sponsor! I am excited to get to know you and learn about your life. I hope this letter finds you well.
I wanted to let you know a little bit about myself. My name is _______ and I am _____ years old. I live in _____ (city/state/country). In my free time, I enjoy _____.
I would love to hear about your life too! What is your favorite subject in school? Do you have any brothers or sisters? What are some of your hobbies?
Please write back soon, and know that I am thinking of you!
Sincerely,
____________
Example 3:
Dear sponsored child,
I hope this letter finds you well! I wanted to drop you a quick note to let you know that I am thinking of you and to say thank you for allowing me to be a part of your life. Your letters and updates have meant so much to me, and I am so grateful to have you as my friend.
I hope you are doing well in school and that you are enjoying your hobbies. I am looking forward to hearing more from you soon!
With best wishes,
Your sponsor
Now that you know the basics, it's time to get started on your letter. Be sure to personalize it as much as possible and let the child know how much you care about them.
The holidays can be a difficult time for some children who are living in poverty, so your letter could mean the world to them.
We hope you take the time to write one – they will definitely appreciate it!