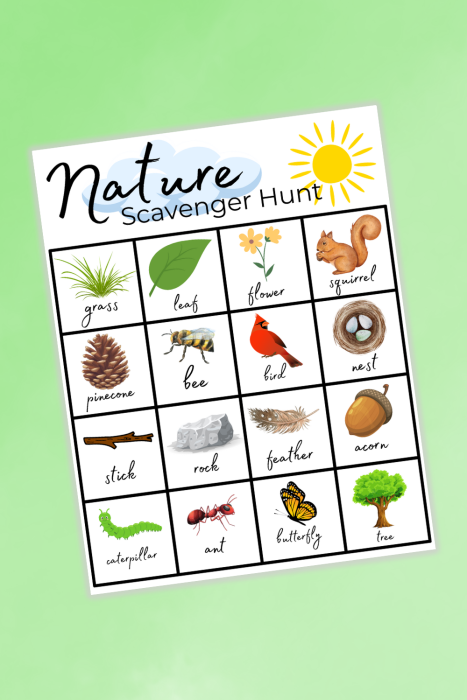 As a mother, keeping your children entertained and engaged during the summer holidays can be a challenging task.
While there are several indoor activities that can be done, getting your kids outside is crucial for their physical and mental wellbeing.
One way to make the outdoors more exciting for your kids is to print a nature scavenger hunt.
In this blog post, we will delve into the reasons why a nature scavenger hunt is an excellent activity for your kids.
It Encourages Outdoor Time
In today's world, with digital devices and screens on every corner, it can be challenging to get your kids outside.
A nature scavenger hunt can motivate your kids to experience the great outdoors by exploring and discovering their environment.
After printing the scavenger hunt, go to a park, a nearby forest or a garden and let your kids connect with nature.
Outdoor Activities for Toddlers
It Enhances Creativity and Imagination
A nature scavenger hunt encourages kids to think outside of the box and use their imagination.
Instead of just walking in nature, your kids will be looking for specific things, analyzing their environment, and creatively searching for specific items.
By doing so, they will develop their creativity and increase their imaginative thinking.
Teamwork
Children love to do things with others, and getting them to work together brings out their social and emotional skills.
When your kids go on a nature scavenger hunt, they can work together in teams, friends, and siblings to find all the items on the scavenger hunt.
They will learn to cooperate, share, and communicate better, which is essential in life.
It's a Learning Opportunity
A nature scavenger hunt is an excellent educational activity as it helps children to learn about the environment.
As they search for specific things on the scavenger hunt, they will start to think critically about their surroundings, which will help them understand the environment and the importance of taking care of it.
In conclusion, a nature scavenger hunt is an excellent activity for your kids.
It encourages outdoor time, improves creativity, enhances teamwork, and is an educational opportunity.
By printing a nature scavenger hunt, you can help your kids have fun and make the most of their summer holidays.
So go ahead and print your favorite nature scavenger hunt below and watch your children have a great time!
Not what you're looking for? Here are more options to choose from:
Nature Scavenger Hunt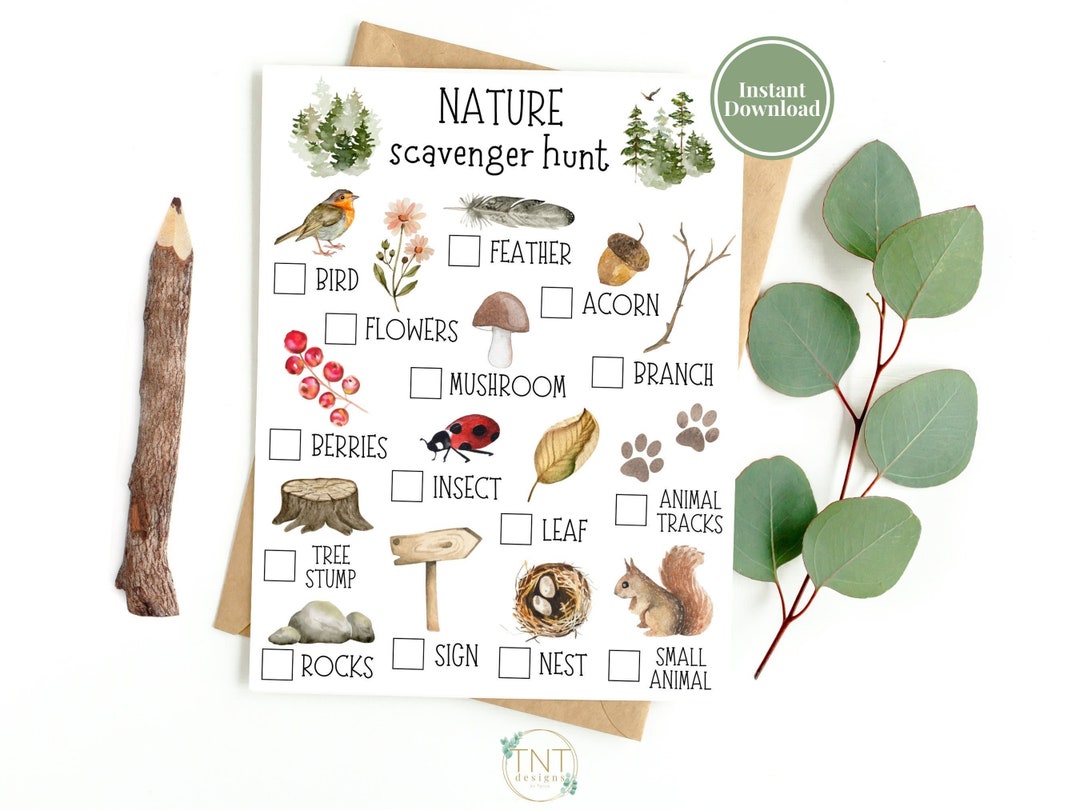 Printable Nature Scavenger Hunt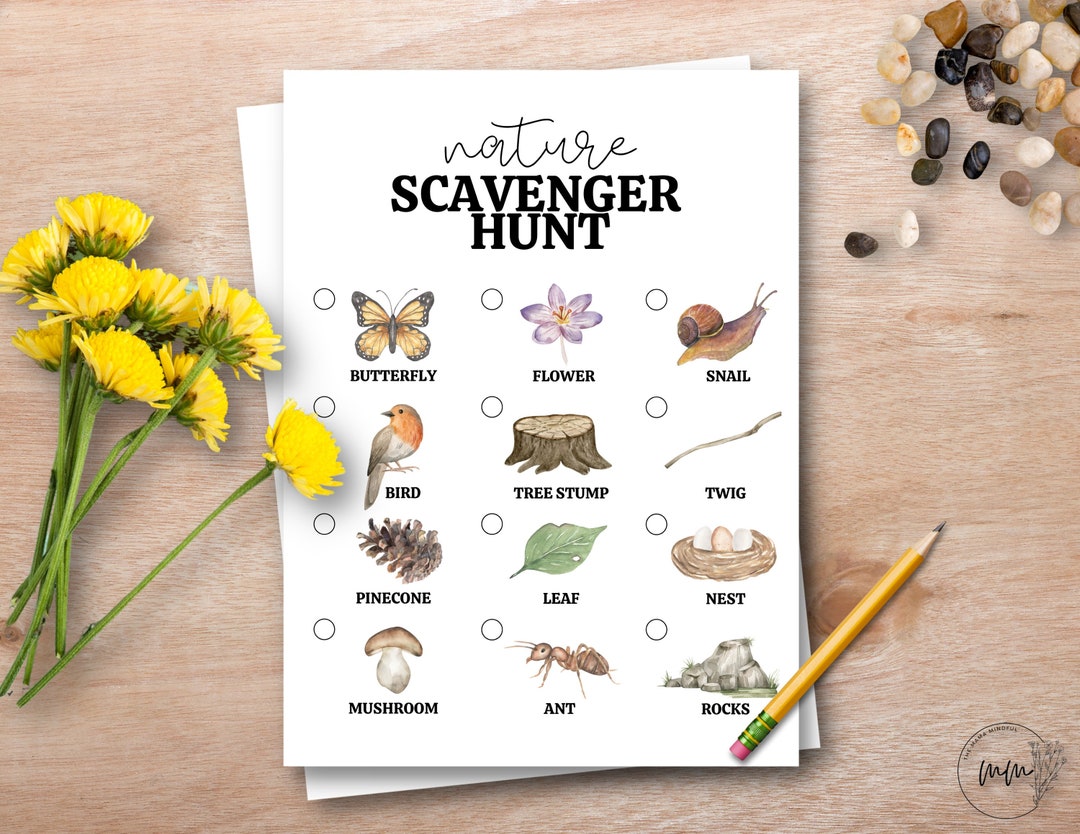 Nature Scavenger Hunt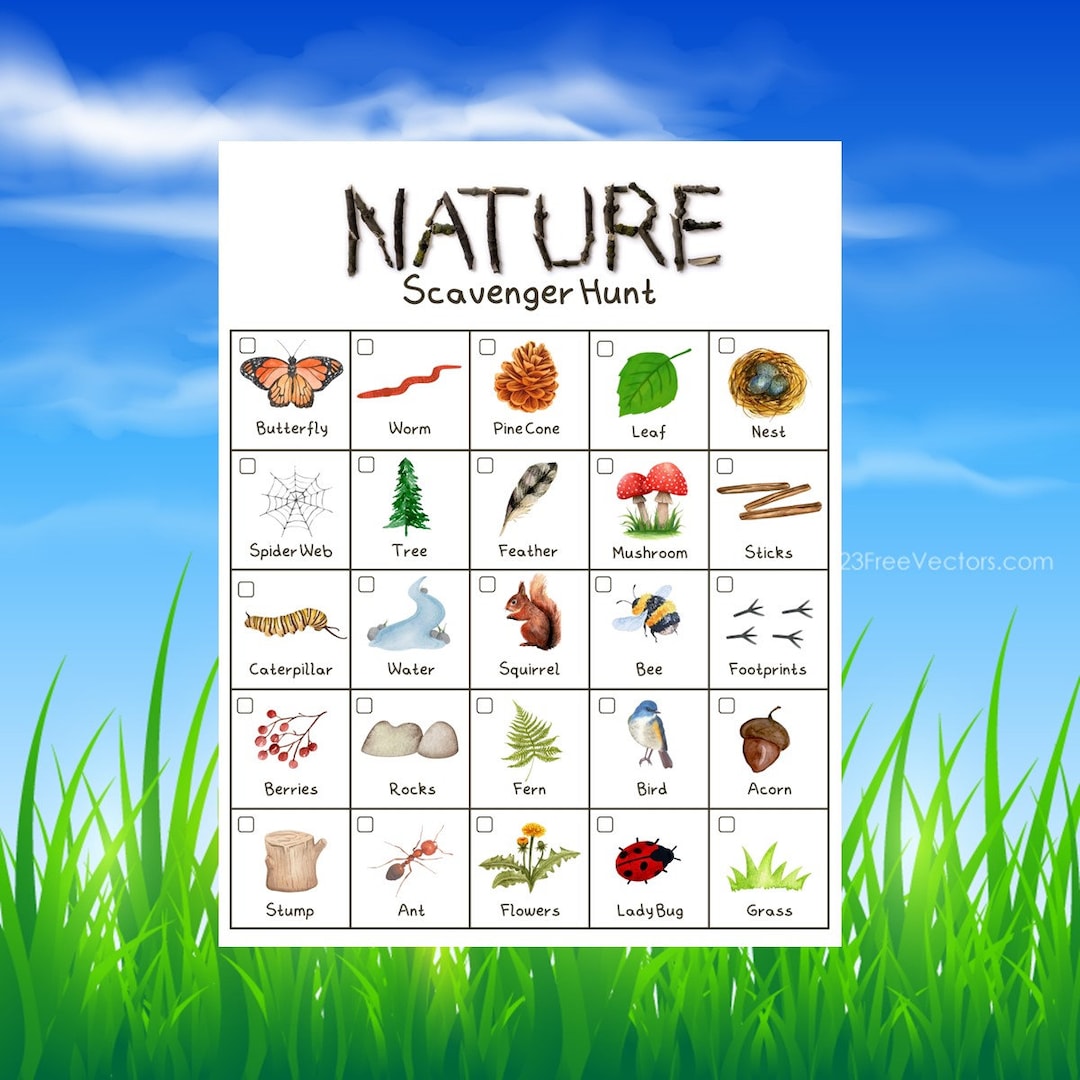 Nature Scavenger Hunt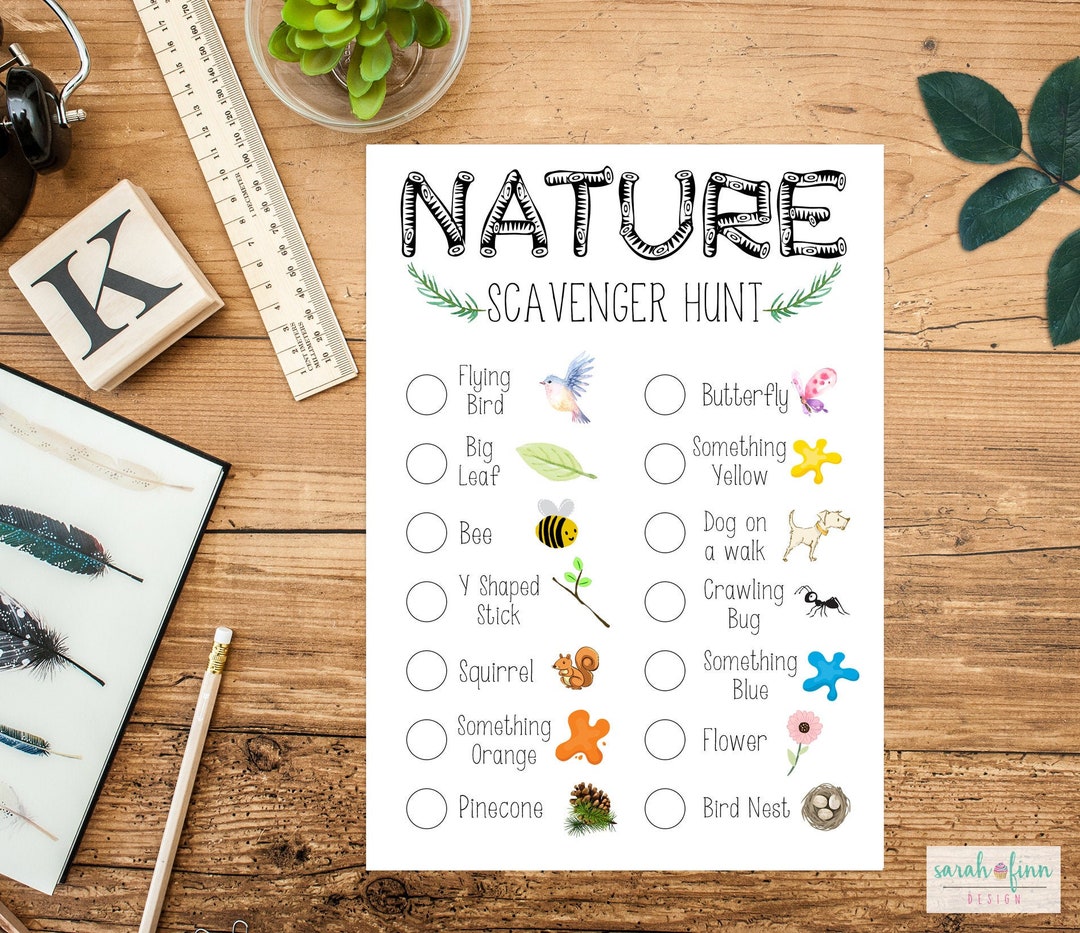 Nature Scavenger Hunt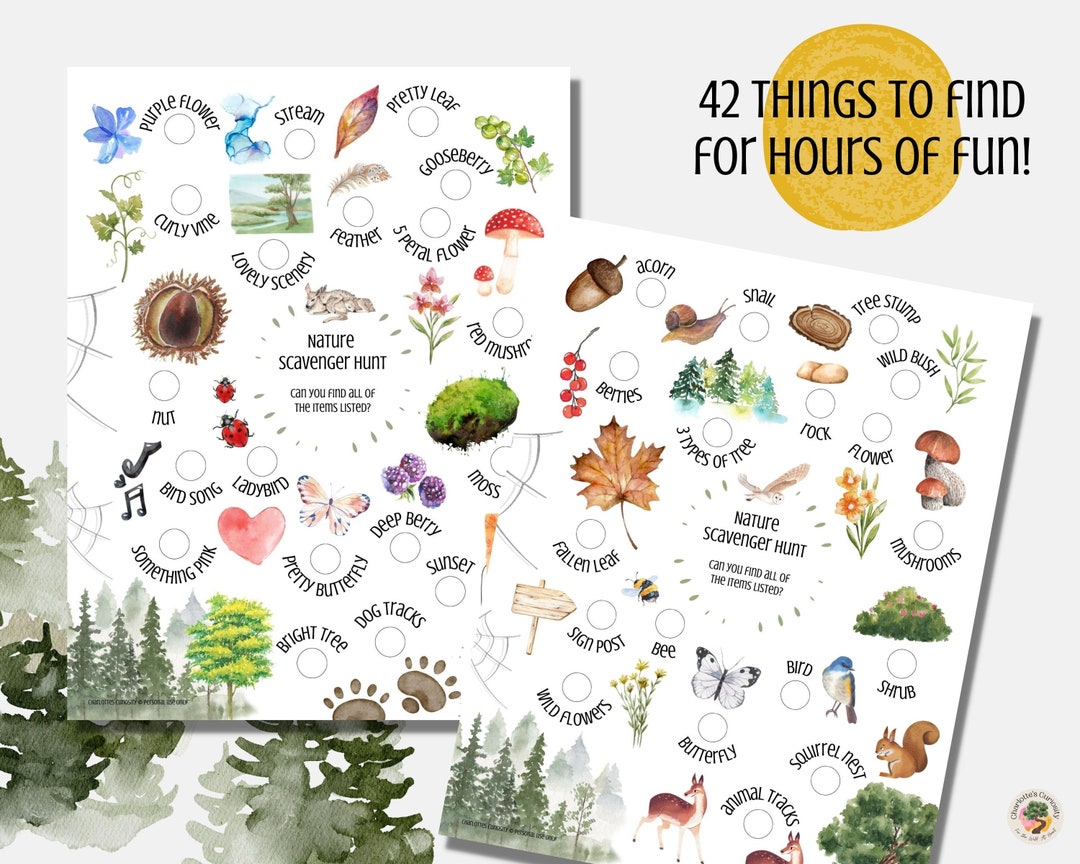 Nature Scavenger Hunt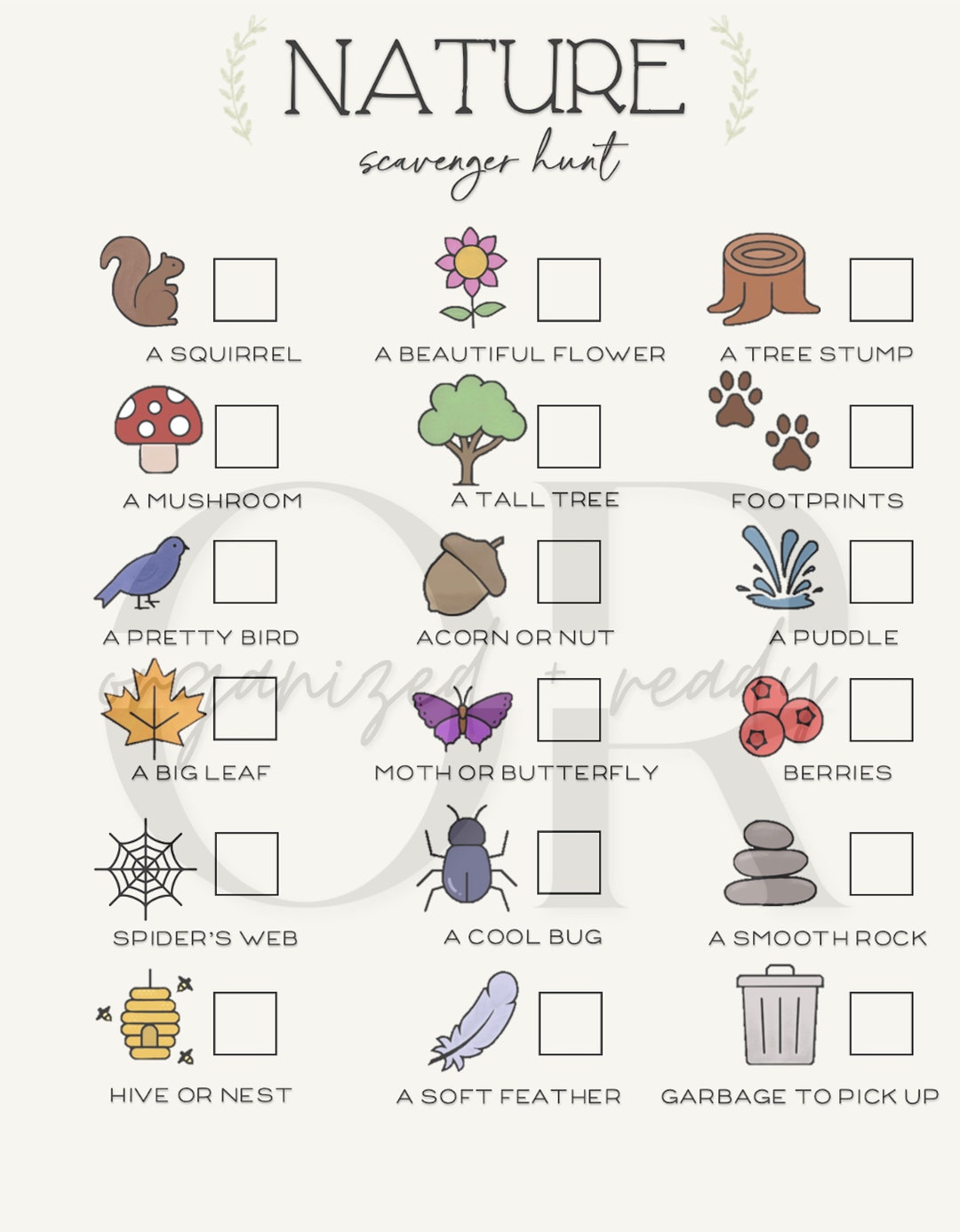 Nature Scavenger Hunt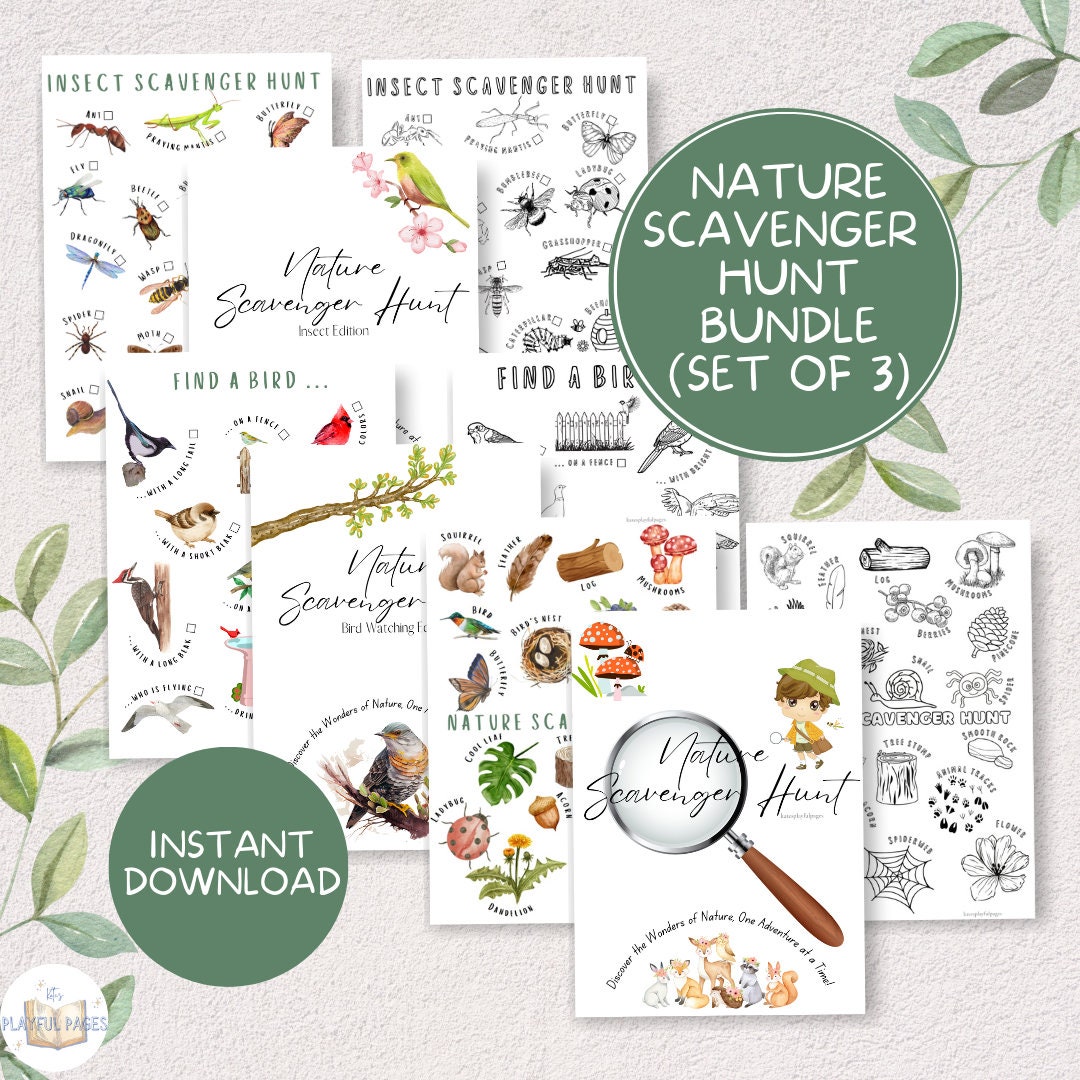 Nature Scavenger Hunt Bundle