Happy New Year!
It's a time for fresh starts and 2023 resolutions, but let's be honest – it's also an excuse to get creative and have some fun. And what better way to spread cheer than with festive treats?
We're excited to show you how we made these adorable (yet delightfully tasty!) New Year's Oreo Pops — the perfect addition to any celebration this winter season.
With just a few simple ingredients, you can easily whip up these delicious desserts that will bring joy to everybody's face—even the pickiest eaters.
Grab your aprons and bake along with us as we develop our own unique creations: homemade New Year Oreo Pops!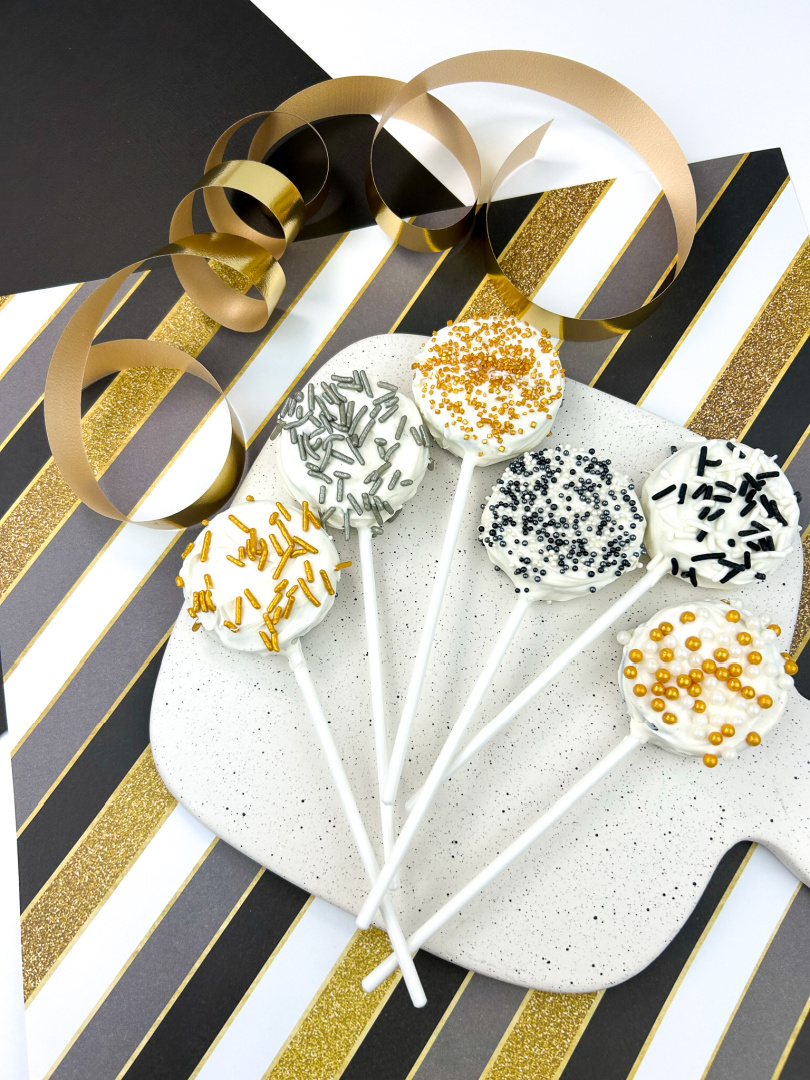 New Year's Oreo Pops
Supplies:
(***Note: I loved working with the Wilton's candy melts because the candy didn't harden up too quickly and allowed plenty of time for me to take my time covering each Oreo properly vs. rushing through it.)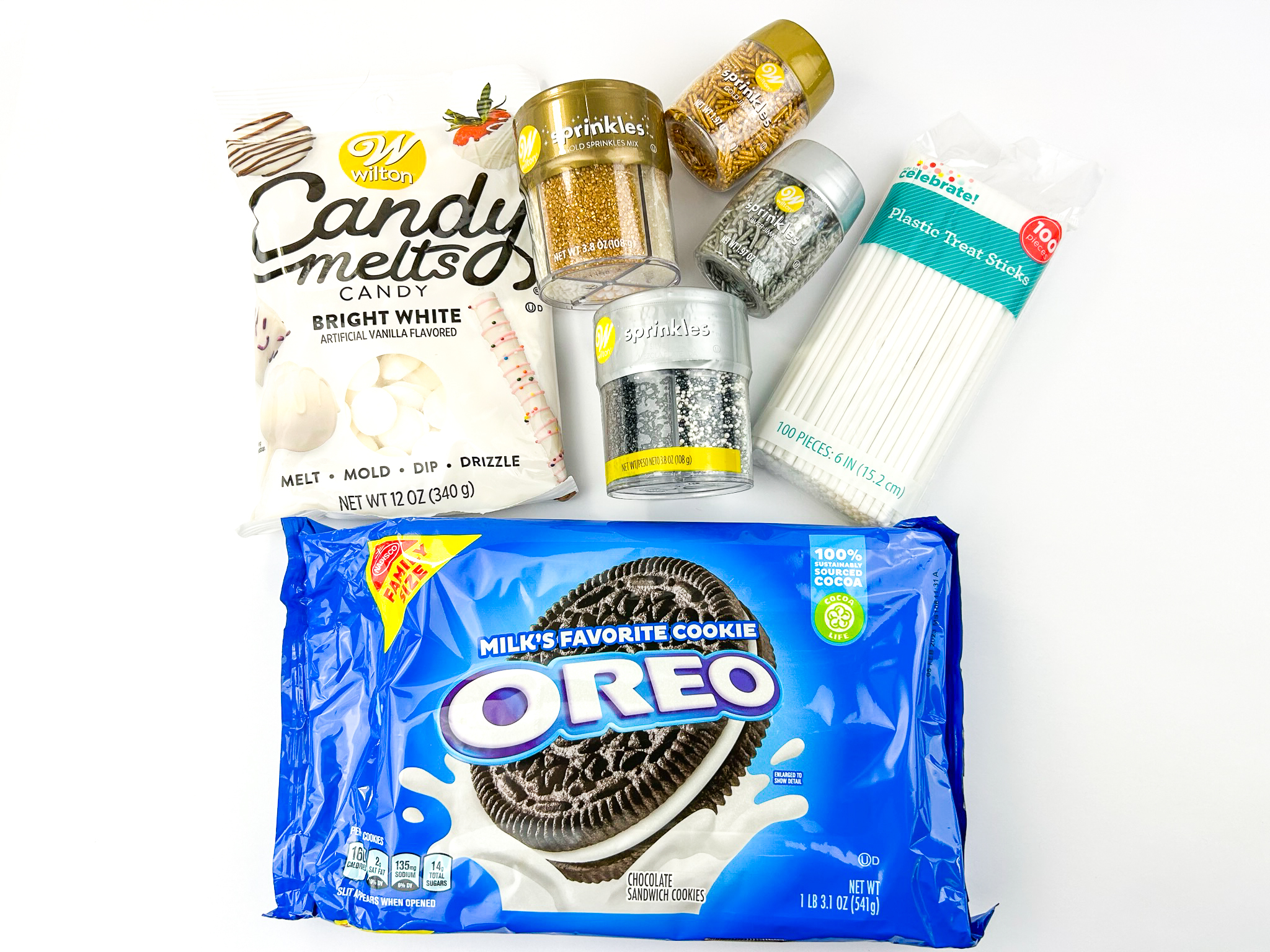 Directions:
Gently twist the Oreo so that it pulls apart as evenly as possible.
Push the top of a treat stick down into the cream part of the Oreo.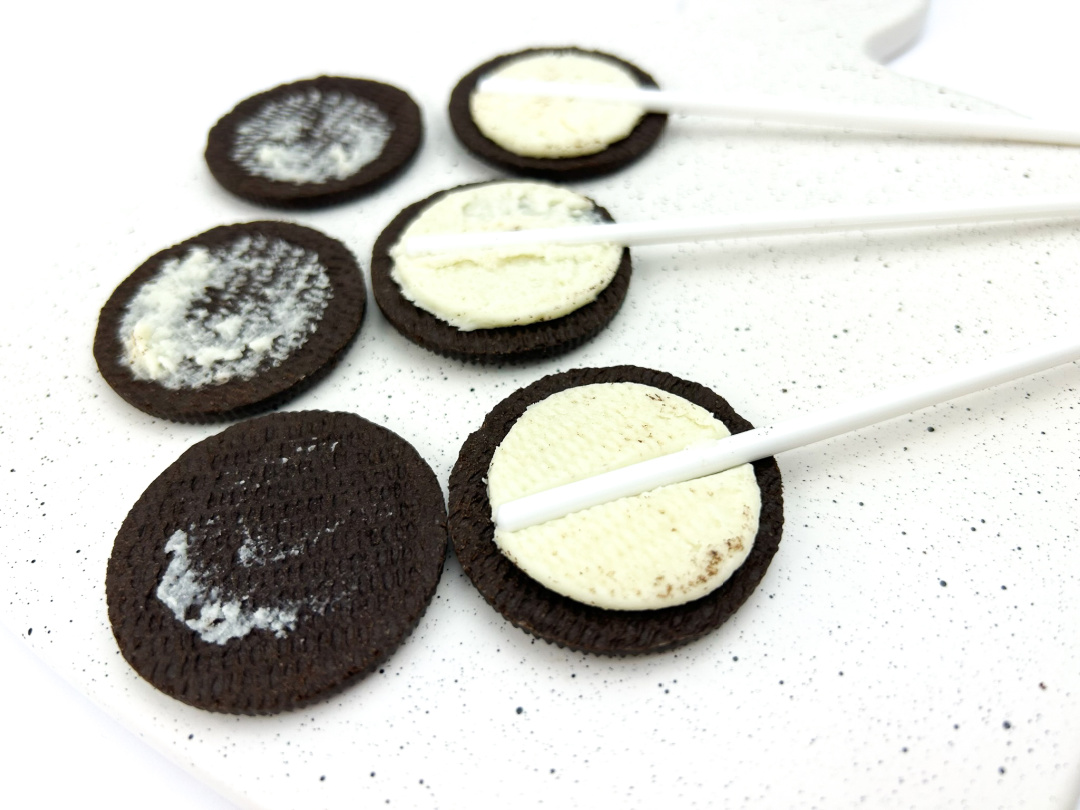 Melt a few candy melts according to the instructions on the packaging.
Add a small dab of the melted chocolate on top of the stick and cream.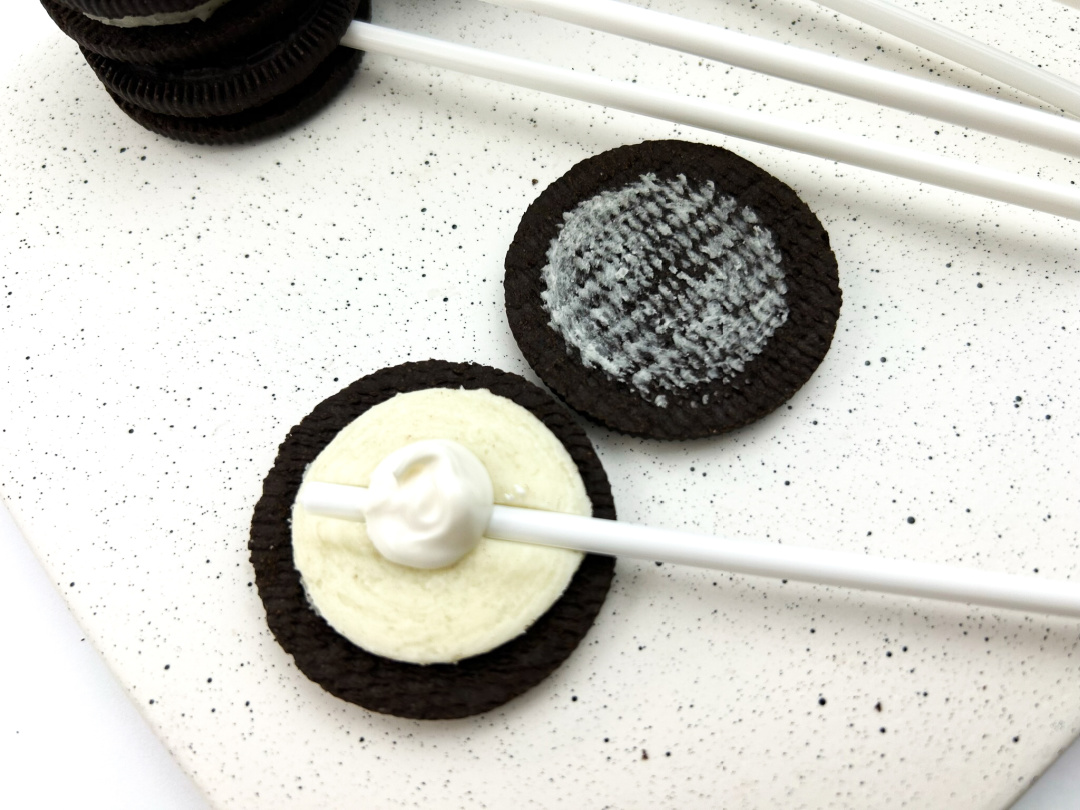 Put the Oreo back together, pressing down gently so that the candy will help the Oreo to stick back together well. (Otherwise, it can easily fall apart without enough of the melted candy.)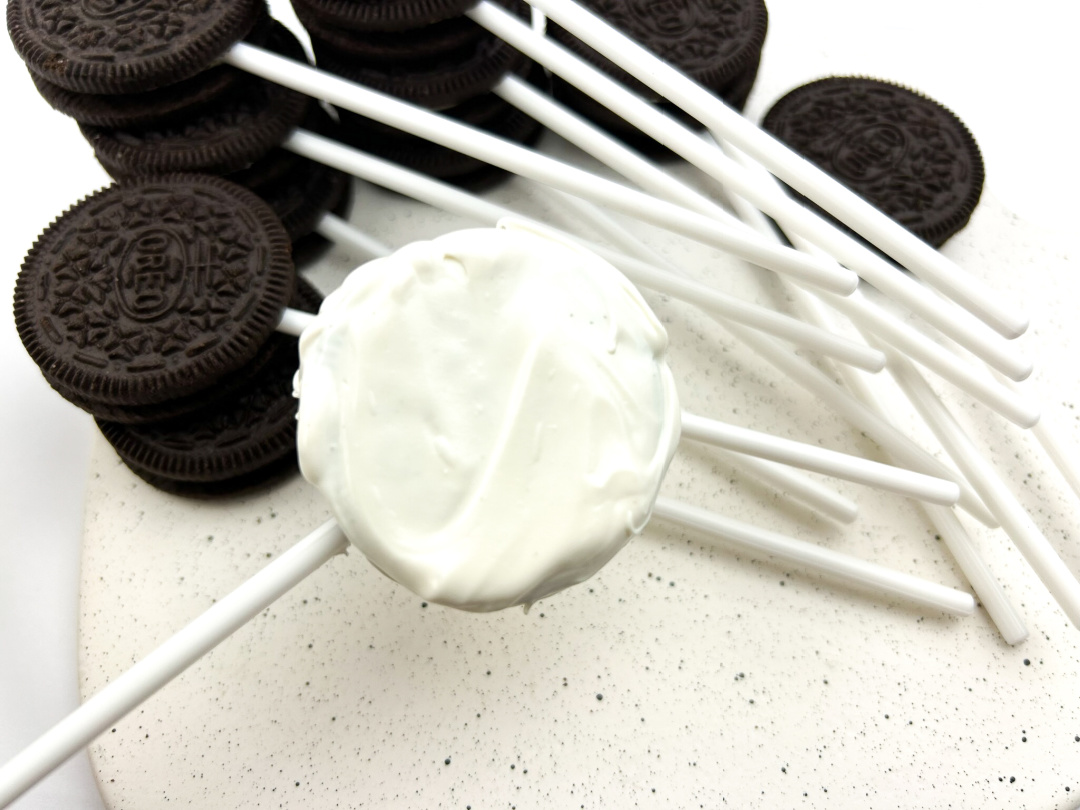 Repeat to create the desired amount of Oreos pops.
Melt the remaining candy melts (enough to cover the amount of Oreo pops you'll be working with.)
While you can dip the Oreos into the melted candy, I found it was easier to spoon the melted candy onto the Oreo and then smooth the chocolate around the Oreo with the spoon vs. dipping the Oreo.
Set the Oreo pop on a pan lined with parchment paper. Add sprinkles to the pop.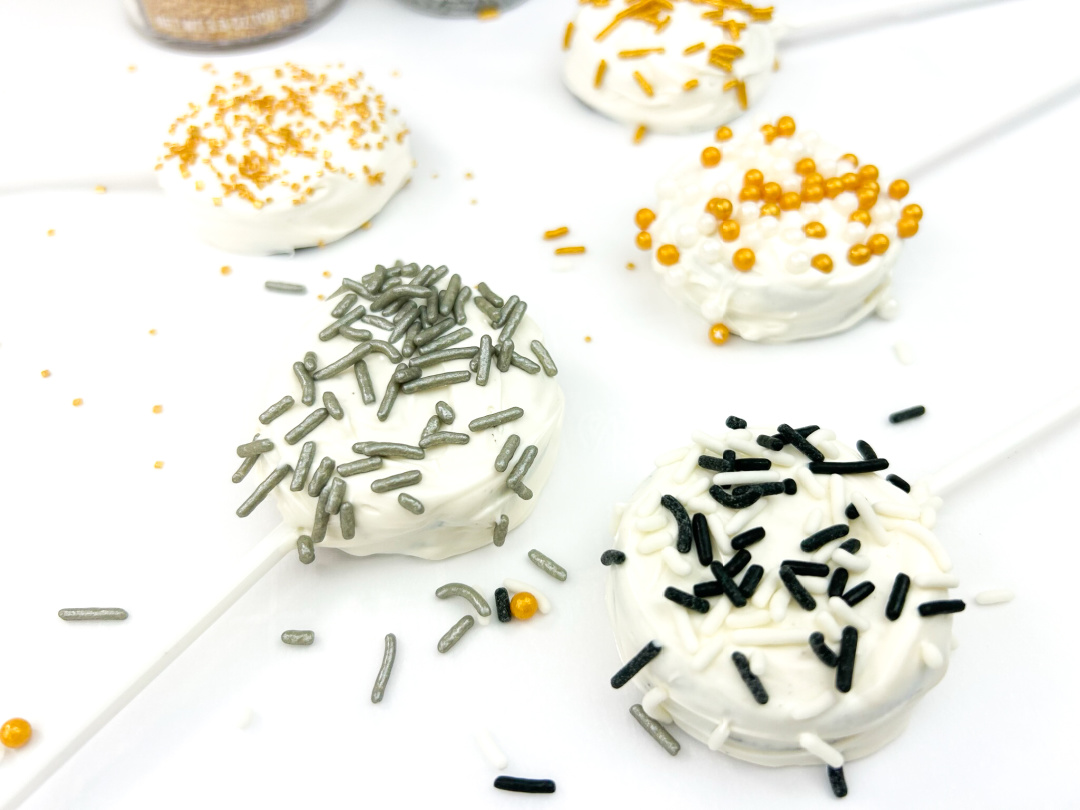 Repeat this process and use a variety of sprinkles on each pop.
If you'd like for the candy to harden quickly, place the pops in the freezer for a few minutes.
Then, serve!