Are you looking for a family-friendly activity to keep the kids entertained and occupied during this holiday season?
Well, New Year's Scattergories is the perfect game for families with school age children!
This classic party game got an exciting update that celebrates all things ringing in the new year.
Printable New Year's Eve Trivia
With festive categories, buzzwords and a timer, your entire family can join in on the fun.
Spend quality time together this new year by playing New Year's version of Scattergories; it'll be sure to spark some creative thinking and bring loads of laughter!
New Year's Scattergories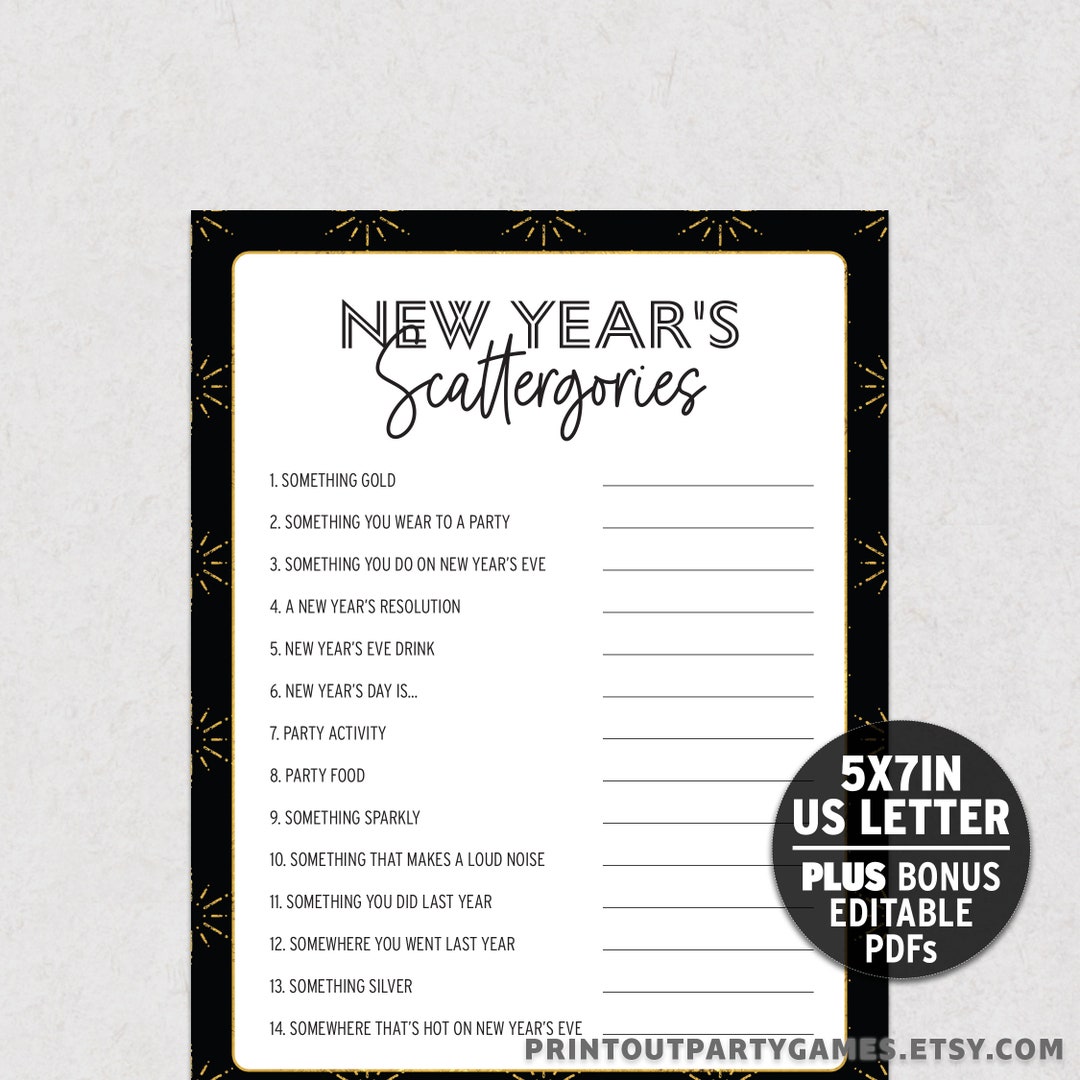 New Year's Scattergories Game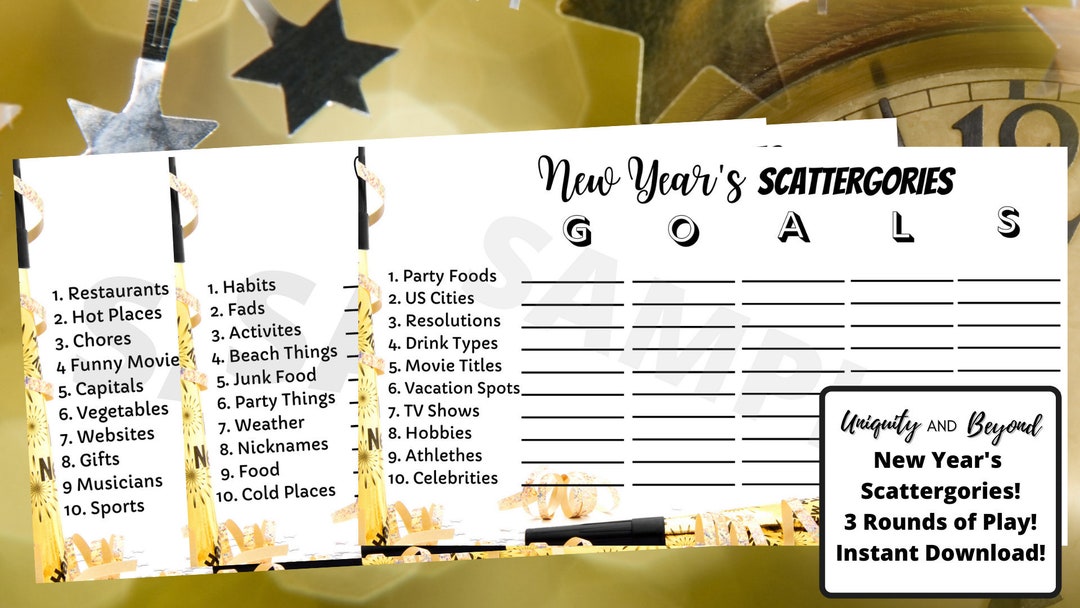 New Year's Scattergories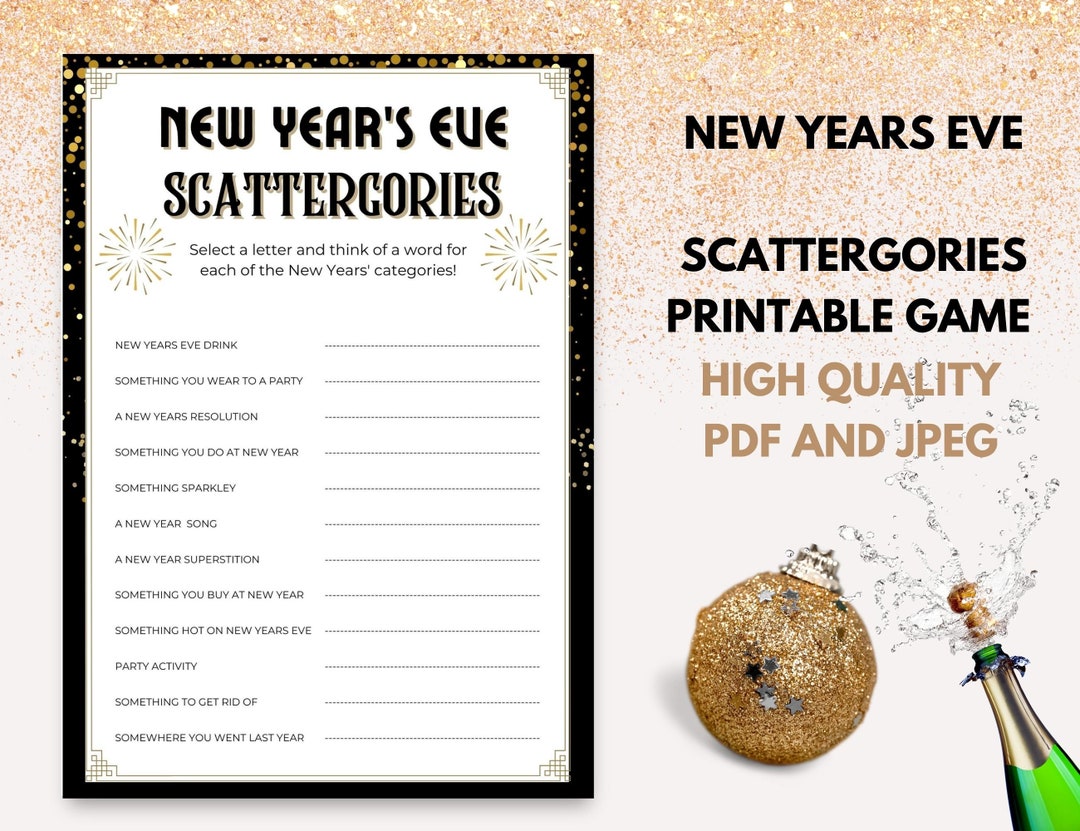 New Year's Eve Scattergories Printable Game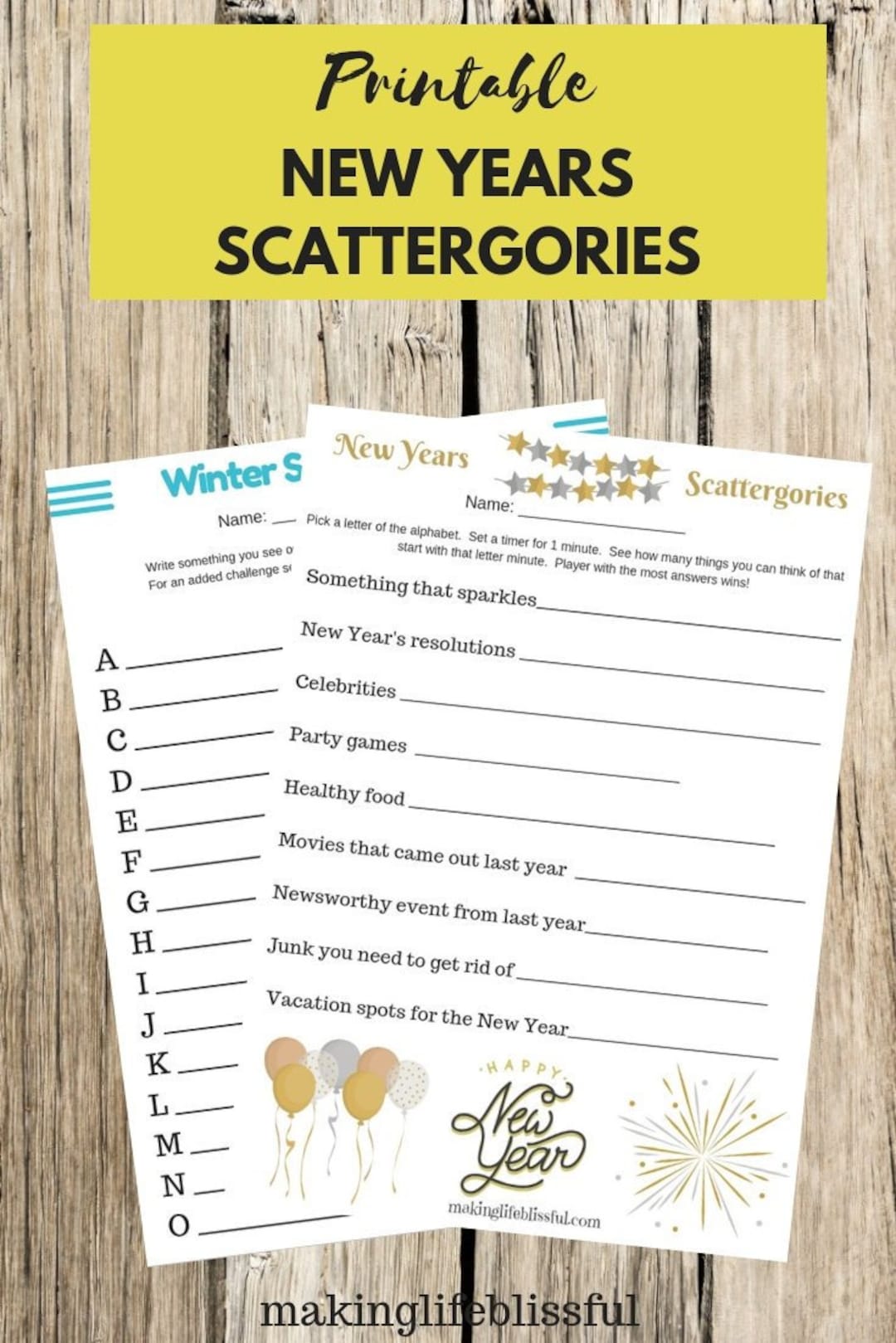 Printable Scattergories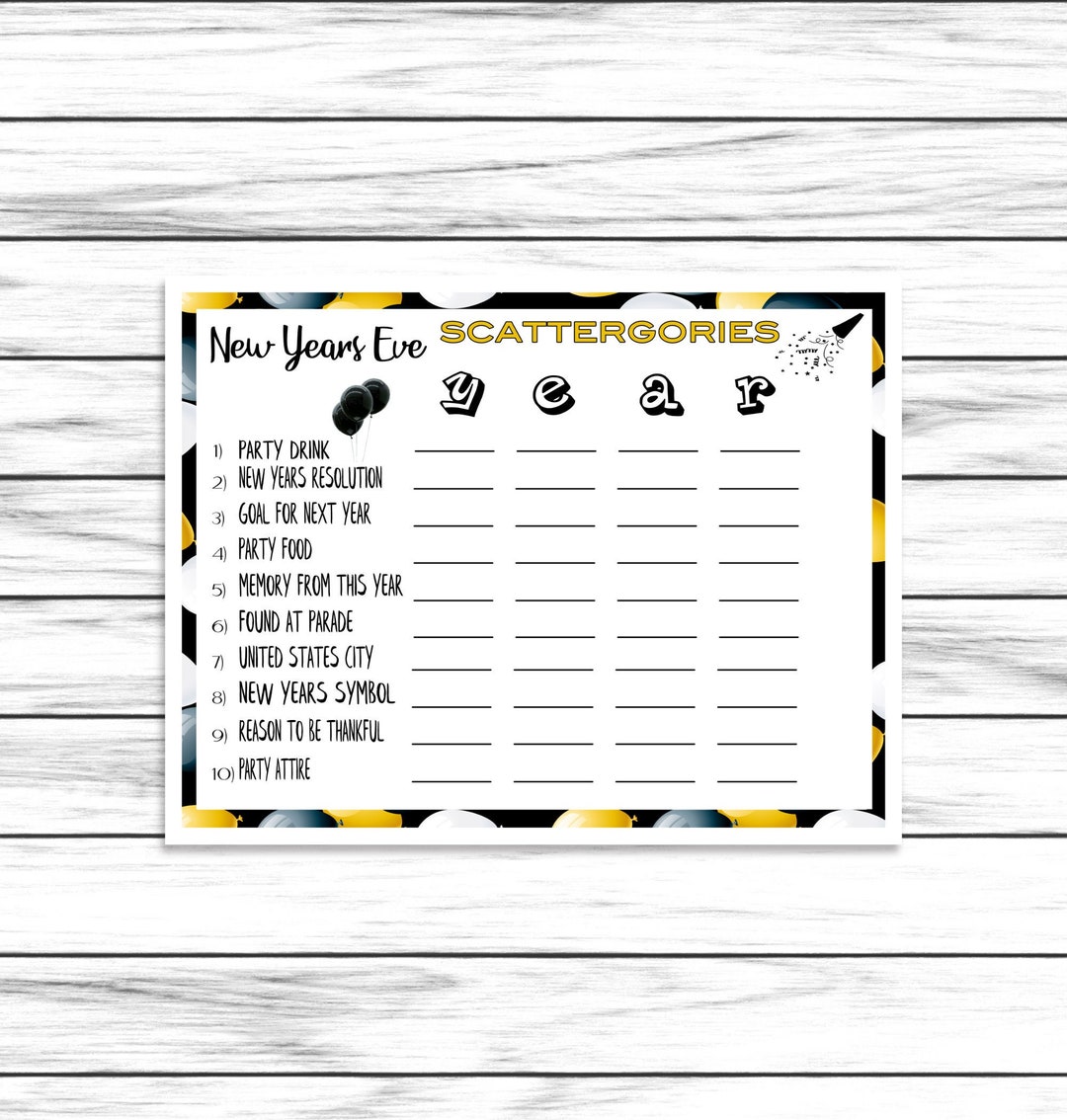 New Year's Scattergories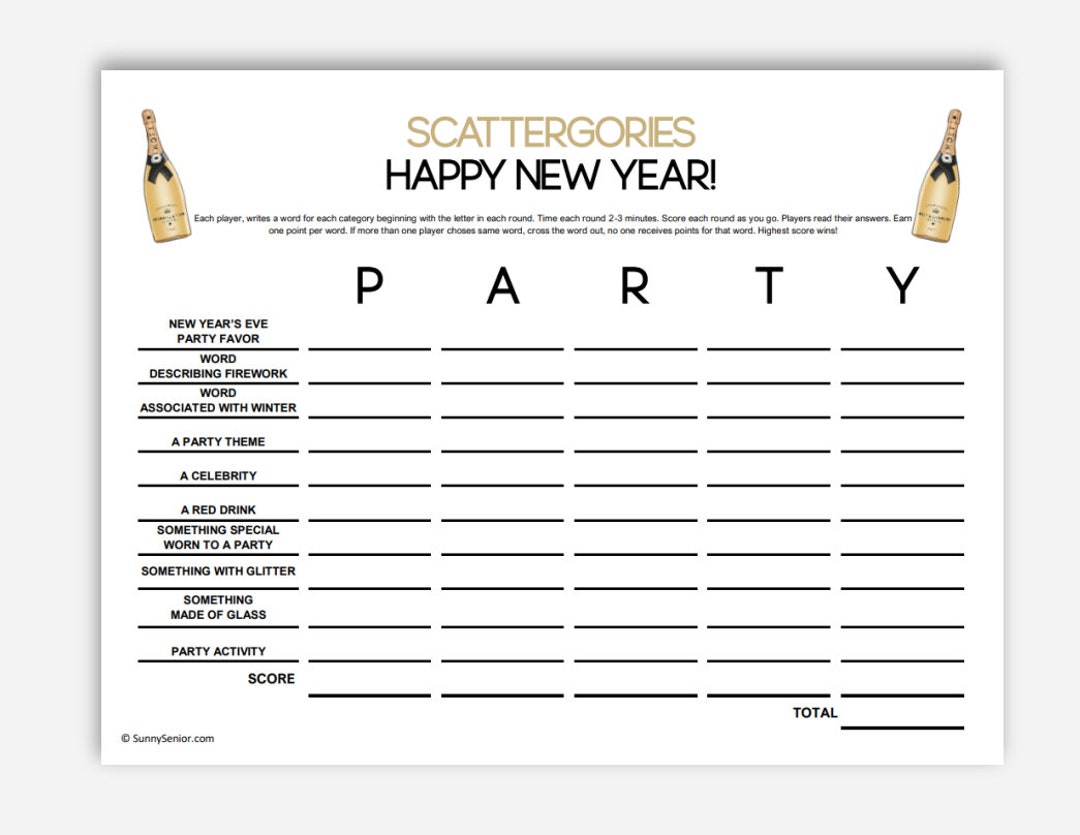 New Year's Eve Games Printable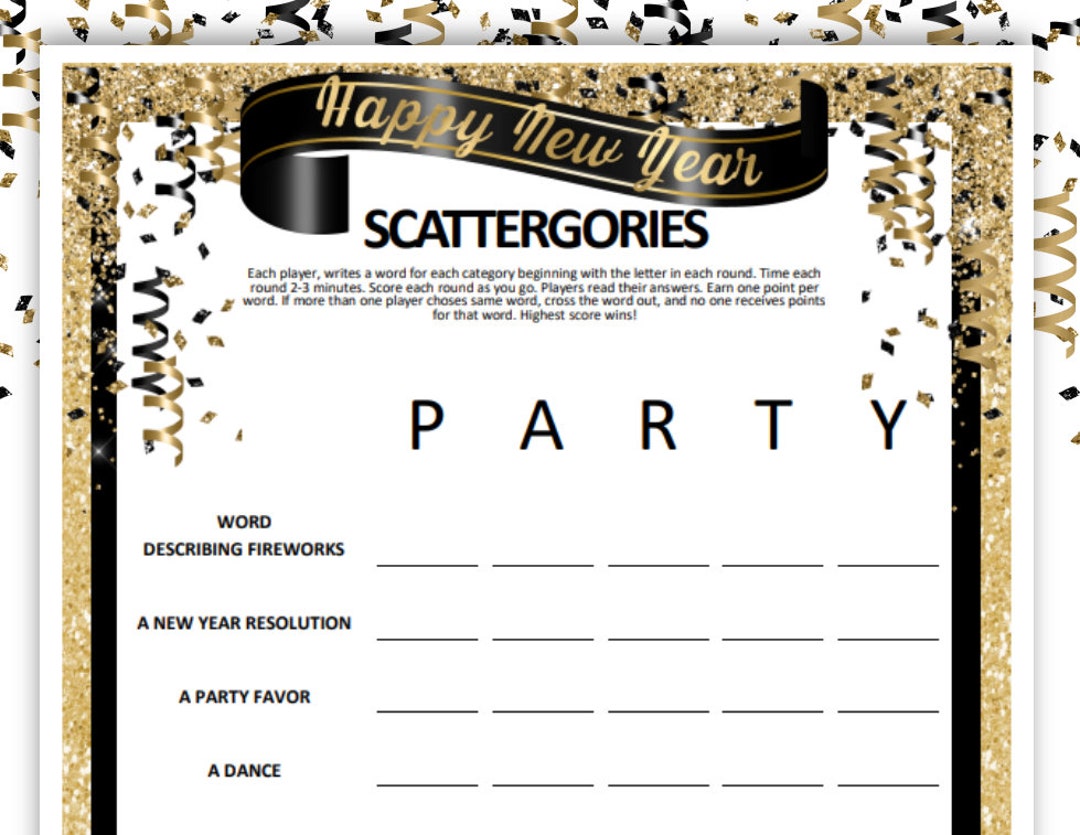 New Year's Scattergories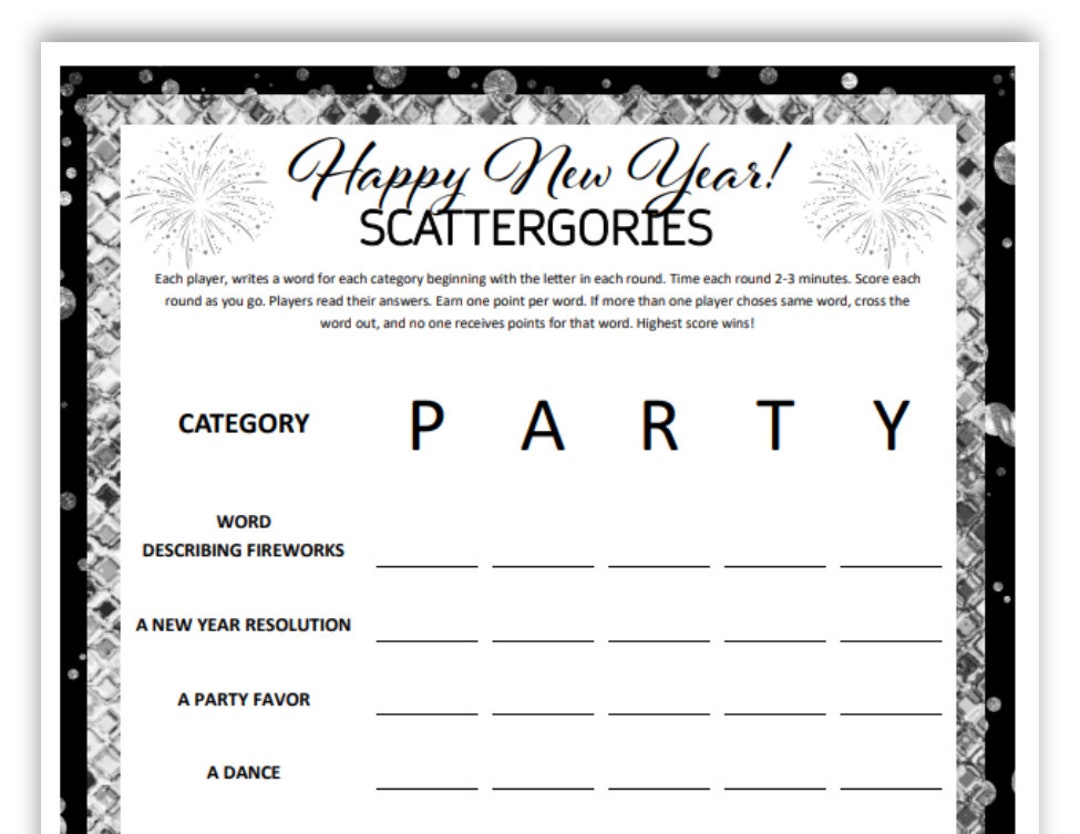 New Year's Eve Scattergories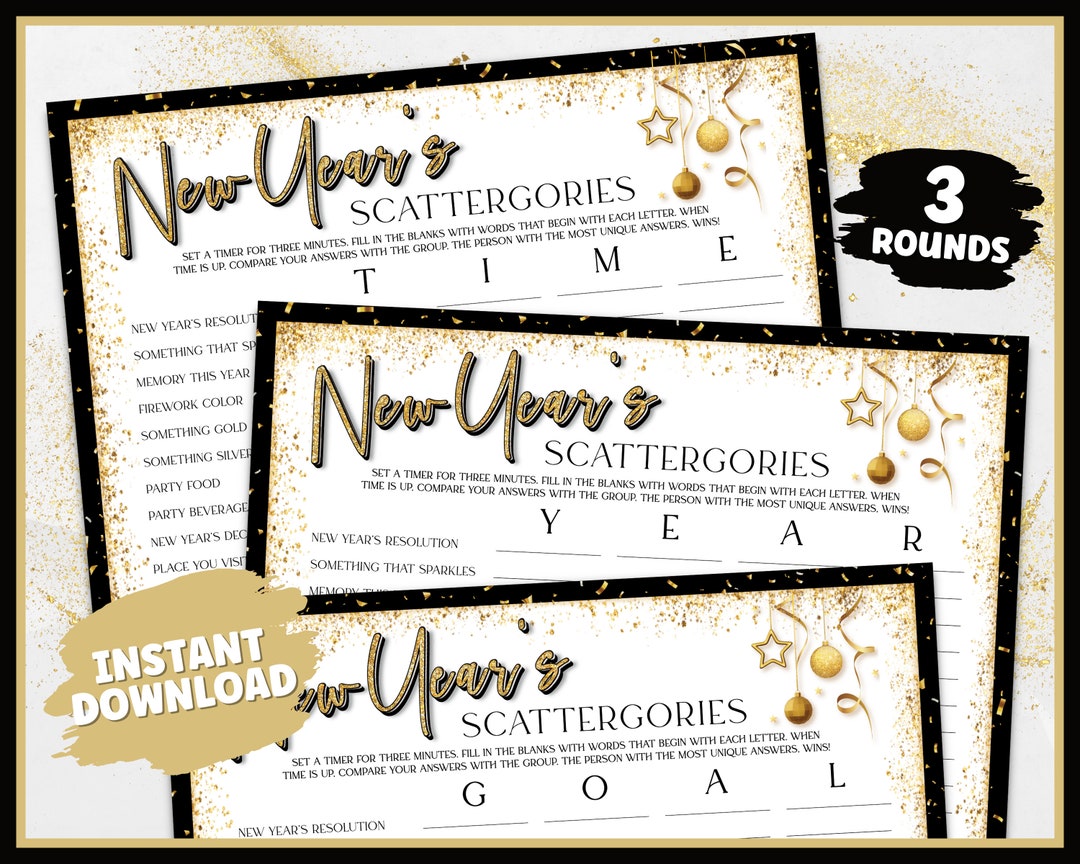 New Year's Scattergories