Arghhh! Do you have a pirate fan in the family? Create this easy to make and fun Pirate Slime recipe!
Ahoy, mateys! Fall is in the air, and for many kids that means one thing: time to make some pirate slime!
When Is Talk Like a Pirate Day 2021
Talk like a pirate day is coming up on September 19! It's an annual event celebrated on September 19th, but many people celebrate it on different days. What do you need to know about this day? Here are some fun facts:
The origin of the holiday is unknown and there are several competing theories as to its origin.
Pirates don't really talk like pirates anymore so we all have to make an effort by talking like one ourselves in order for everyone else to understand what we're saying.
If you want your kids to speak with a pirate accent, try teaching them the following phrases: "Ahoy matey," "walk the plank," or "aargh."
You can also dress up like a pirate to celebrate Talk Like a Pirate Day.
And of course, you can make your own pirate slime and talk like pirates when creating and playing with the slime.
What exactly does this stuff look like? It's a thick, gooey substance made from glue, baking soda, and contact lens solution! For this recipe, I add in skull confetti with black and gold sequins and use small pirate toys for added fun!
If you've been looking for a new activity to do with your kids, look no further! Not only is this recipe quick and easy to make, it's also super fun.
Pirate Slime
Ingredients: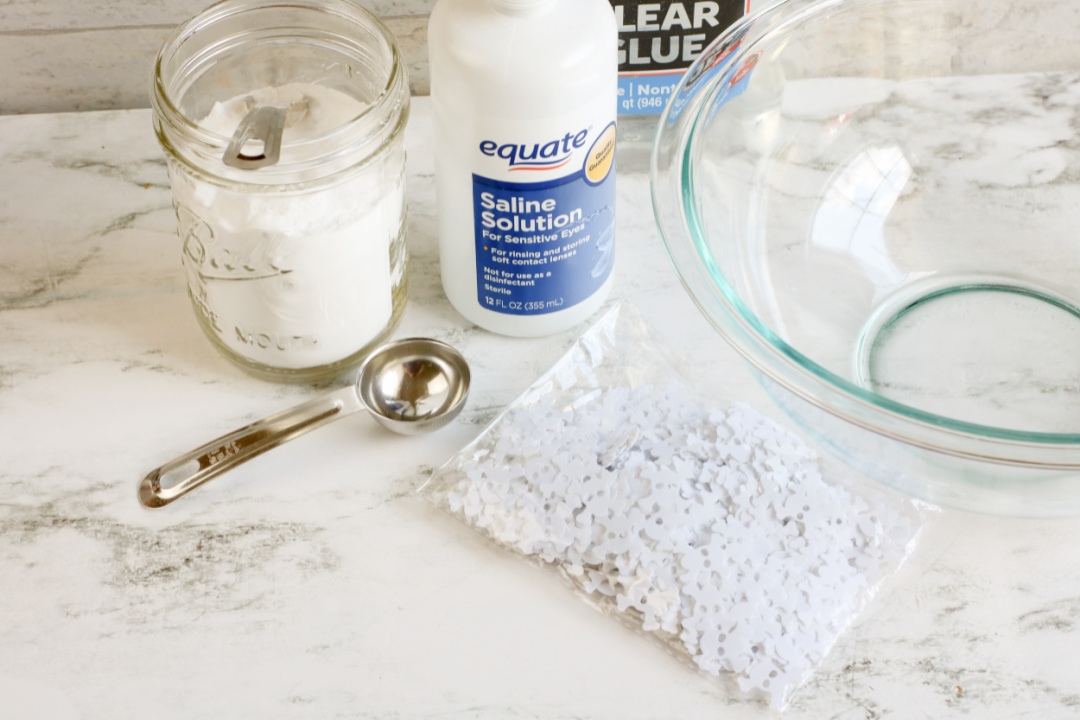 Directions:
Empty the glue into a large mixing bowl.
Fill the empty glue bottle about ⅓ full with warm water (about ¼ cup) and seal with the lid. Shake well to combine the remaining glue with the water. Pour into bowl with glue and stir to combine.
Add the baking soda to the glue and stir to mix thoroughly.
Add the confetti into the glue mixture.
Add contact lens solution to the glue mixture and stir well.
Remove the slime from the bowl. The slime will be sticky. Begin to play with the slime, kneading it until the slime is no longer sticky!
Slime is best if stored in an airtight container in the refrigerator when not in use.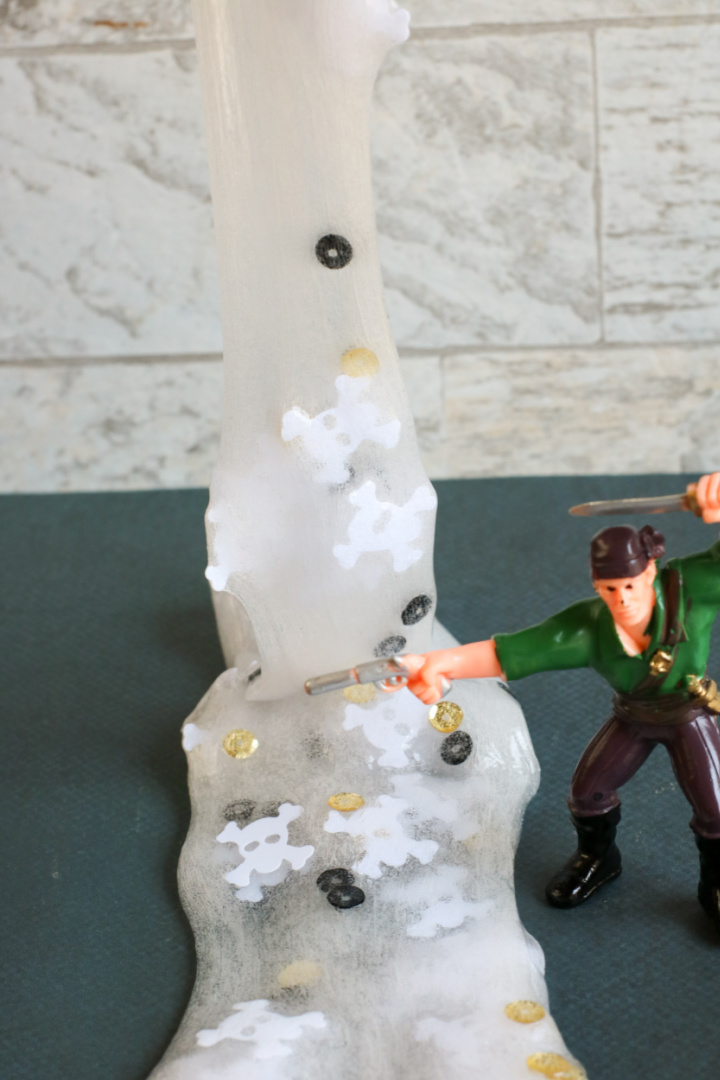 >> Click here to sign up for my email list and get access to my FREE printable library!