Printable Corgi Pumpkin Stencils for Busy Moms This Year
With autumn knocking at our doors, it's that special time of year again.
The scent of pumpkin spice fills the air, trees don their fiery hues, and the thrill of Halloween looms around the corner.
If you're a busy mom looking to add a unique touch to your festive décor, you're in the right place.
Dive into the world of pumpkin carving stencils, particularly those featuring our furry friends.
100+ Printable Pumpkin Stencils
This year, we're all about celebrating our adorable canine pals, and what better way than to highlight the playful corgi?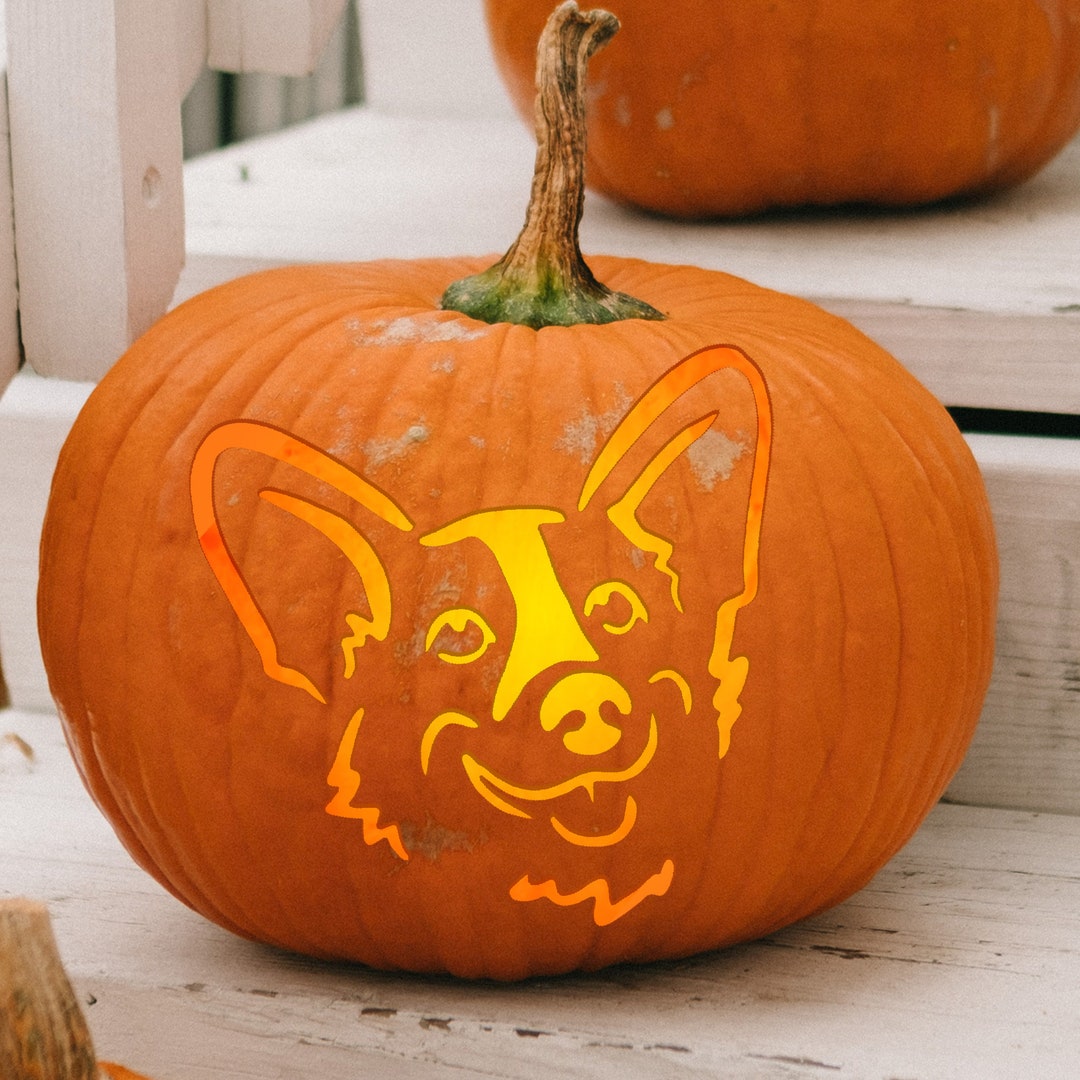 Printable Corgi Pumpkin Stencil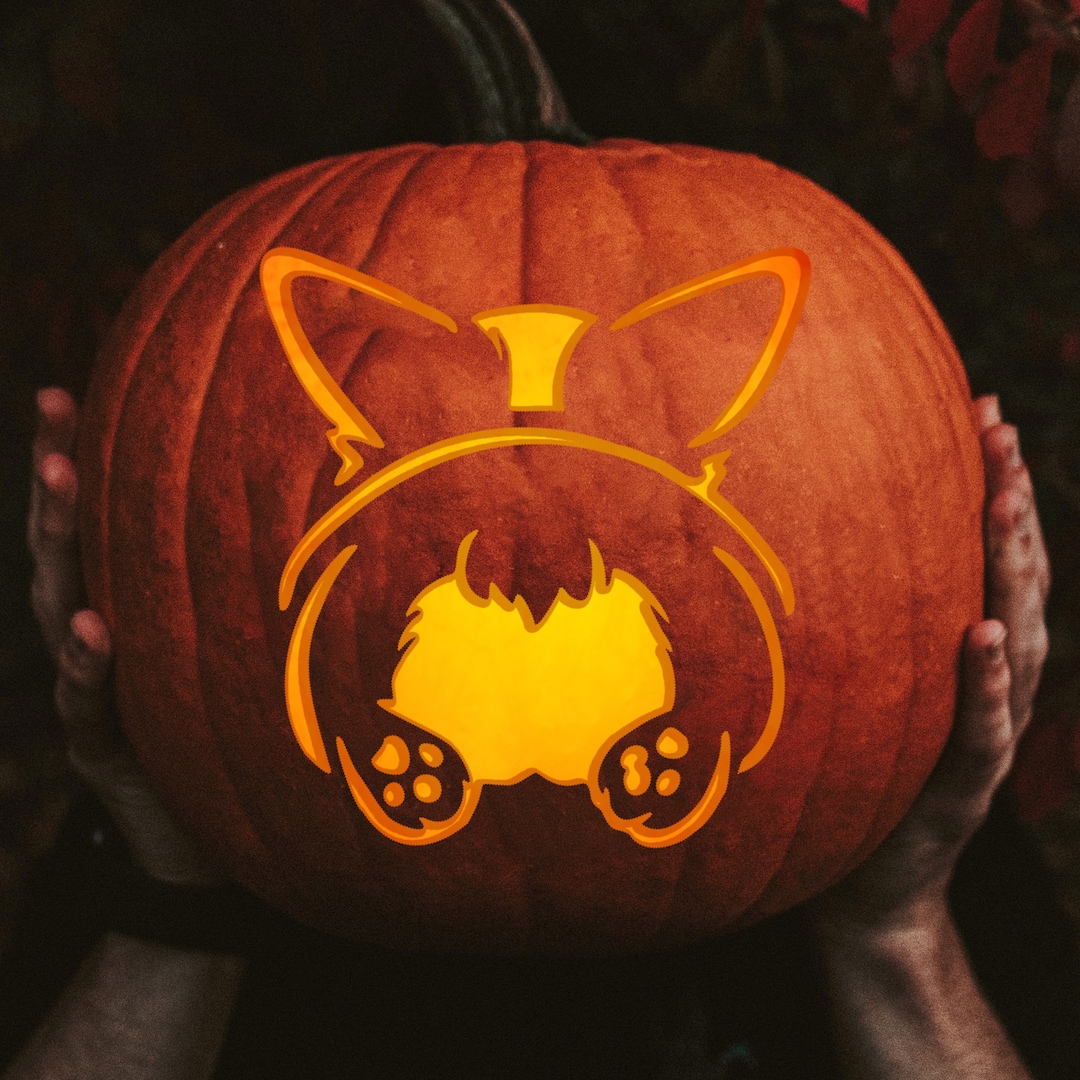 Corgi Printable Pumpkin Stencil
Why Choose a Corgi Pumpkin Stencil?
Corgis, with their perky ears, animated expressions, and endearing statures, make the perfect subject for a pumpkin design.
The adorable corgi face is sure to light up any porch, grabbing attention and earning adoration from every passerby.
For the first time, you might realize how a dog pattern can bring so much joy to the pumpkin carving tradition.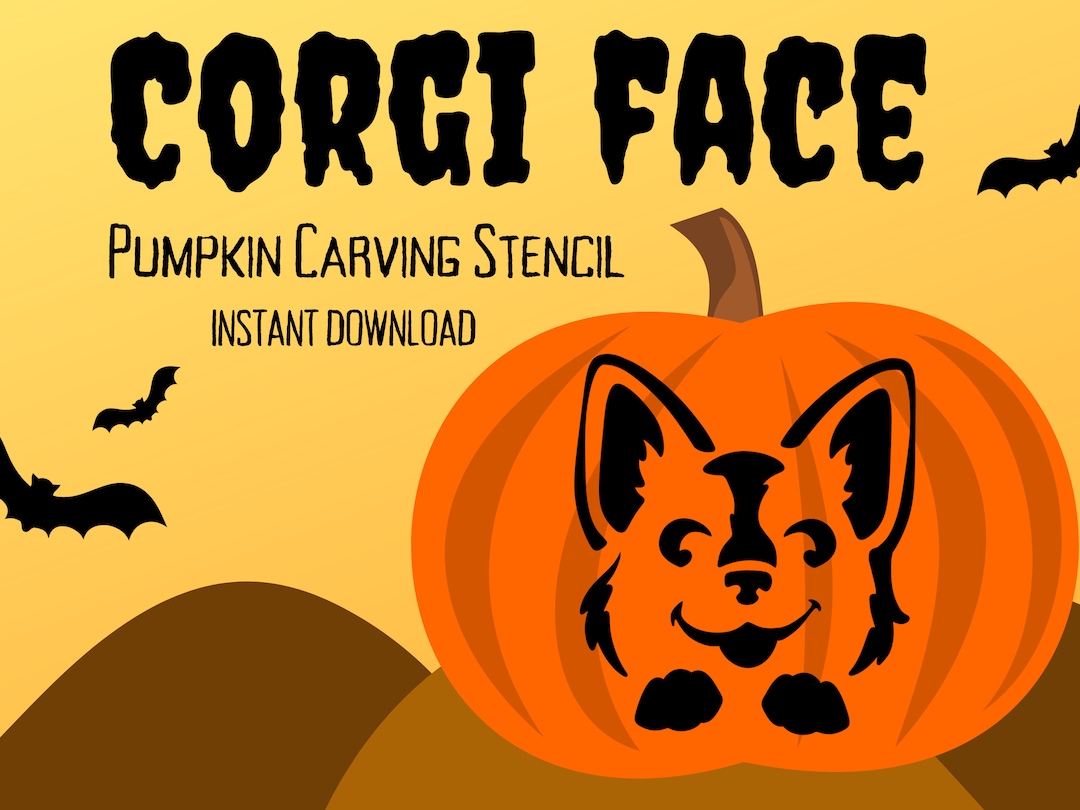 Cute Corgi Face Pumpkin Stencil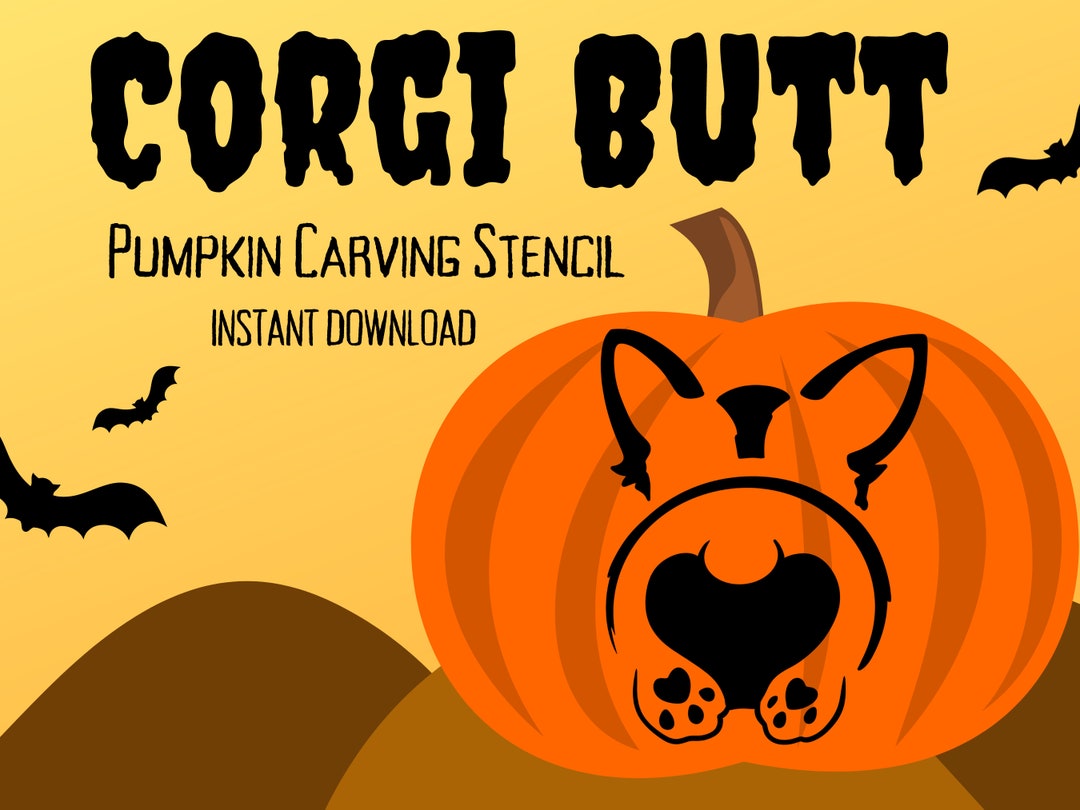 Cute Corgi Pumpkin Stencil
Finding the Best Pumpkin Carving Template
We get it. As a busy mom, you need solutions that are efficient and effortless. You've got a little bit of time, and you want to make the most of it.
Hence, it's essential to find a printable pumpkin stencil that's both easy to use and looks fabulous.
Though the internet offers a plethora of stencils, sometimes investing in a quality design can make a world of difference in terms of outcome.
And when we're talking about showcasing an adorable corgi face on the top of the pumpkin, it's worth every penny.
For moms venturing into the world of pumpkin art for the first time, using a pumpkin carving template is a great option.
Not only does it guide you through the process, but it also ensures that your final piece looks professional and delightful.
Where to Purchase Your Corgi Stencil?
Throughout this post, I have added my favorite corgi pumpkin stencils as well as a variety of other dog stencils you may like to use this year.
These stencil sets usually come in a range, from simple, minimalistic designs to intricate, detailed masterpieces.
One of the popular collections this year is the dog series. This set, available for purchase, not only offers the coveted corgi but also features various breeds.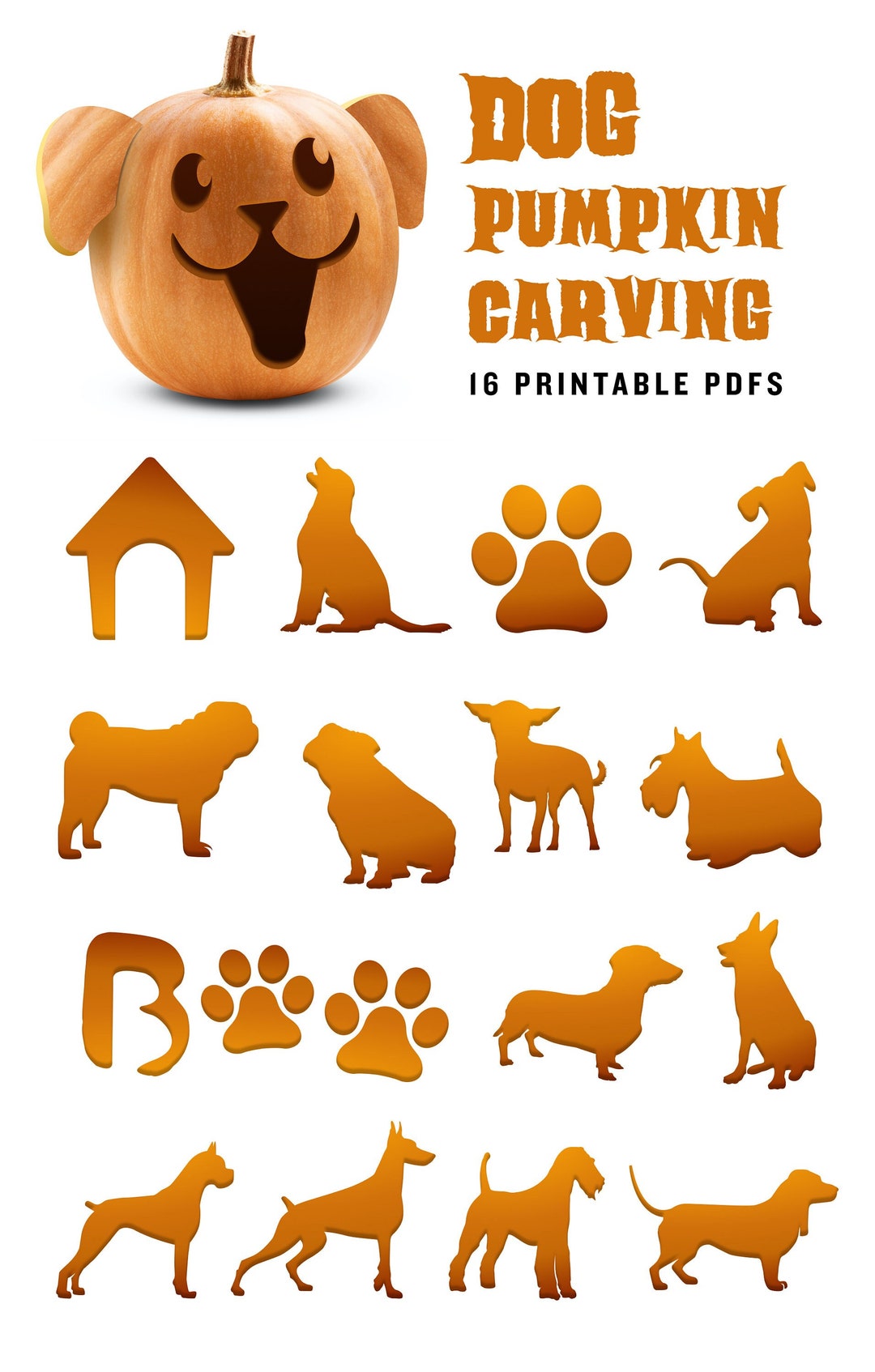 Dog Pumpkin Stencils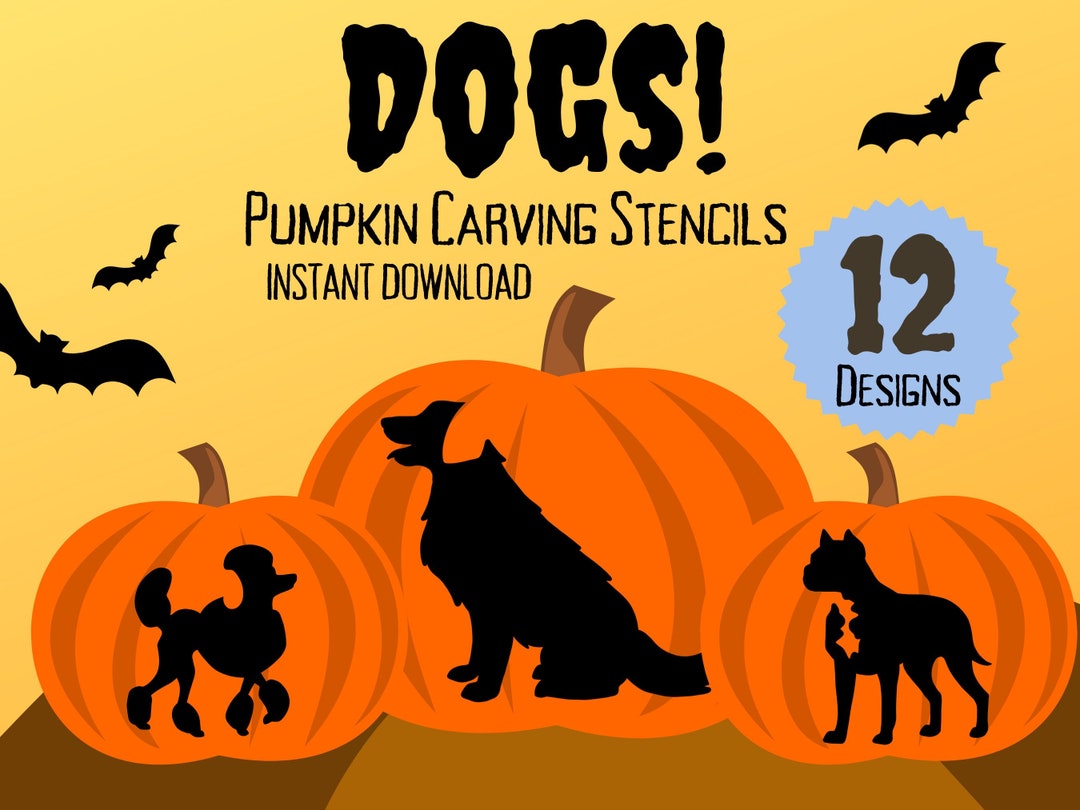 Dog Pumpkin Stencils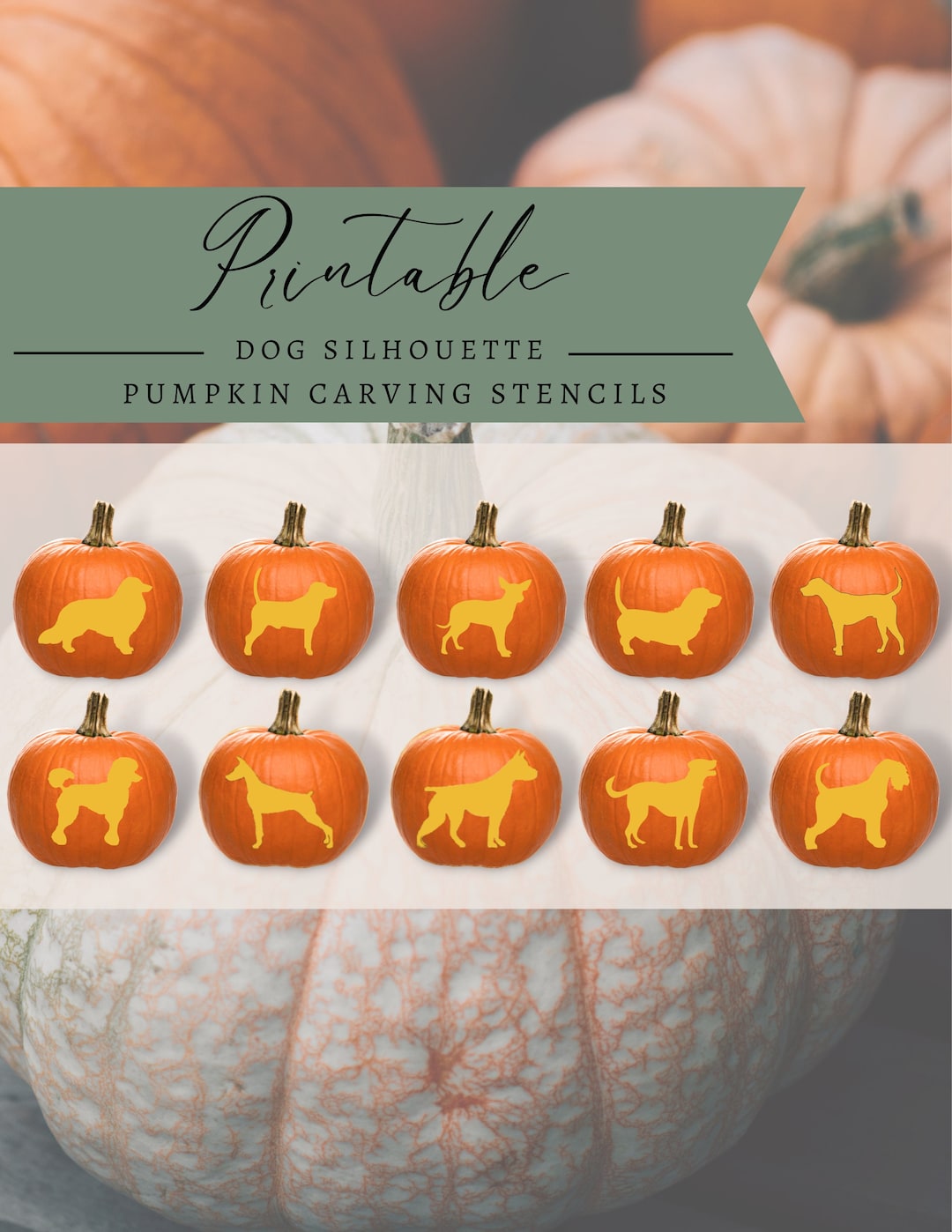 Dog Pumpkin Stencils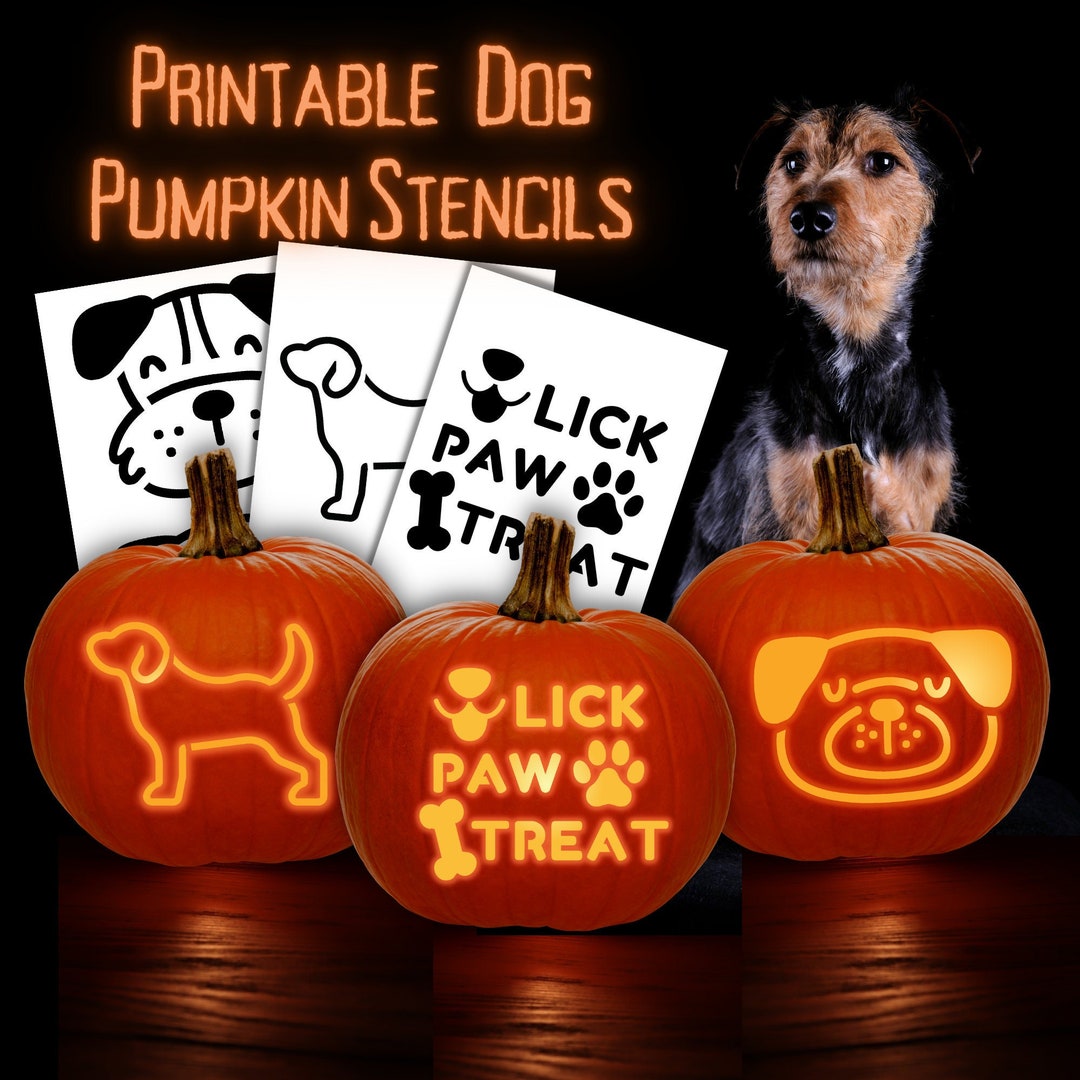 Printable Dog Pumpkin Stencils
It's a fantastic choice for those who might want to carve multiple pumpkins, each representing a different dog.
Whether you're happy carving out just a singular design or opting for multiple, this dog series is a must-try.
And who knows, you might just find yourself making it a tradition, year after year.
Getting Started with Happy Carving
Once you've chosen your great stencil, the fun begins.
First thing to do? Prep your pumpkin. After cleaning the outside, you'll want to cut a hole at the top of the pumpkin.
This will allow you access to scoop out the inside of the pumpkin. If this is your first time, don't be alarmed by the mess; it's all part of the fun!
When your pumpkin is clean and ready, affix your stencil to the pumpkin's surface. Ensure it's flat and secure; this will make the carving process smoother.
While carving, remember to take your time. Following the stencil, start by etching out the pattern before making deeper cuts.
And voilà, before you know it, you'll have an enchanting pumpkin design ready to amaze your neighbors.
Unlimited Pumpkin Carving Ideas
If you've caught the carving bug, there's no need to stop at just one design. With a treasure trove of pumpkin carving ideas out there, every year can offer something new.
However, the charm of the corgi pumpkin, with its characteristic ears and gleeful expression, is hard to beat.
Each time you light it up, it's bound to bring a smile to your face and warmth to your heart.
In Conclusion
Autumn brings with it the joy of festivity and tradition. For busy moms everywhere, finding activities that are both enjoyable and feasible is key.
With printable corgi pumpkin stencils, you get the best of both worlds. Not only do you have the satisfaction of creating something beautiful, but the process itself is therapeutic and fun.
So, as the leaves start to fall and the air gets crisp, remember the joys of carving.
Dive into it with enthusiasm, and remember, every little bit of effort adds to the charm.
Happy carving to all, and may your pumpkins always shine bright!