Do you have a child that loves farm animals? Enjoy these Printable Farm Valentines to give to your friends and family this year!
Phrases includes a few of the following:
"Will mooo be my Valentine?"
"You are my mane friend!"
"Hogs & Kisses!"
"Hay, I'm glad we're friends!"
"Have an eggs-cellent Valentine's Day!"
"I've been chicken you out!"
"Valentine, you are hay-larious!"
"Don't go bacon my heart!"
"Valentine, I love our friend-sheep!"
…and more!
Printable Farm Valentines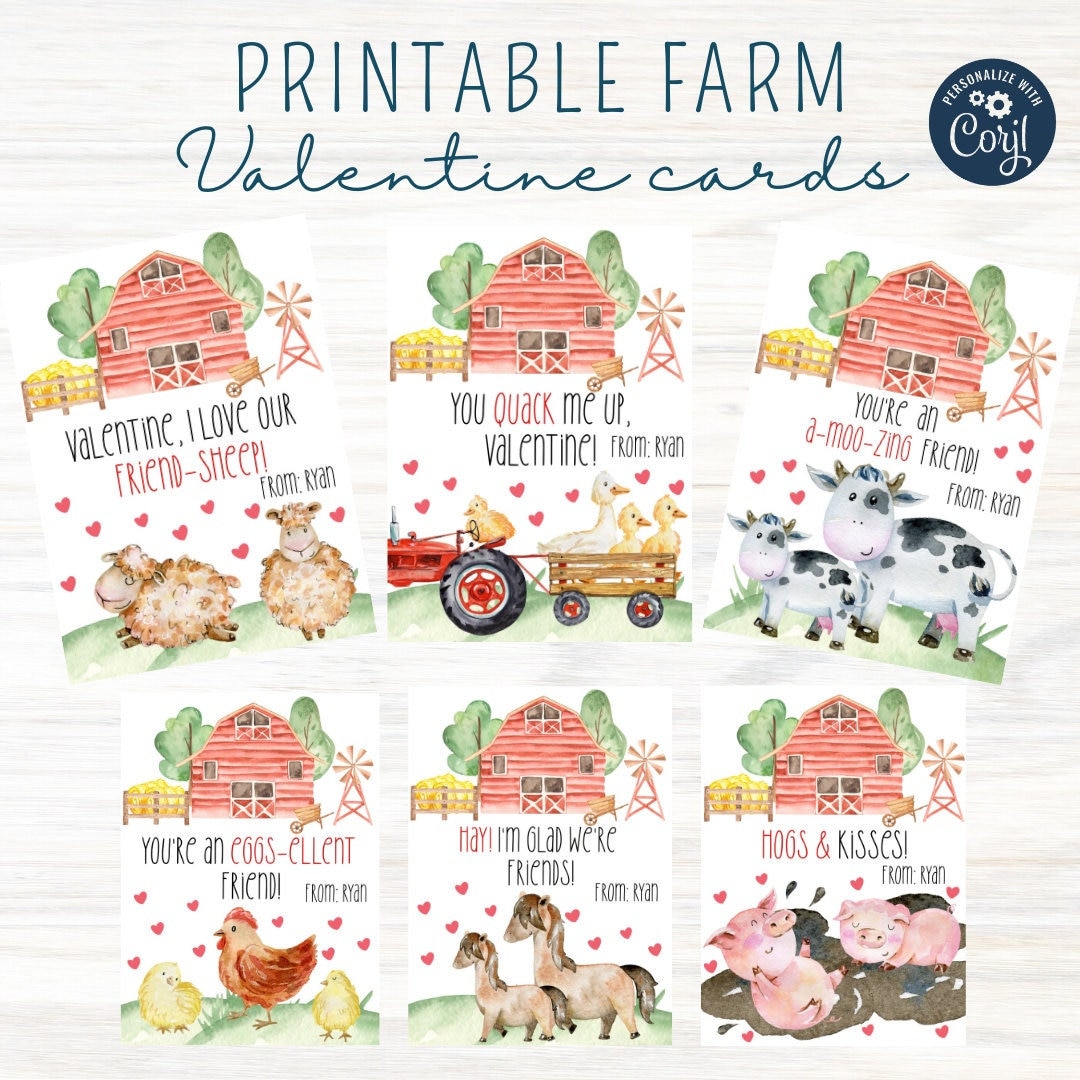 Farm Animals Valentine Cards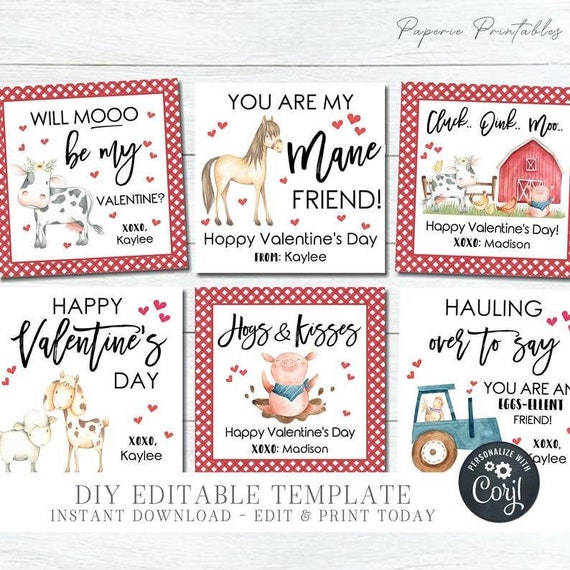 Editable Farm Animals Valentine's Day Cards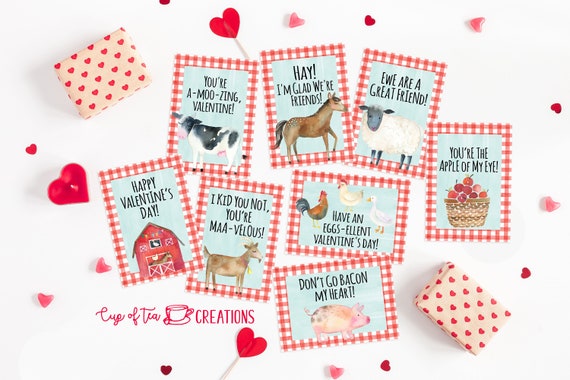 Farm Valentine Cards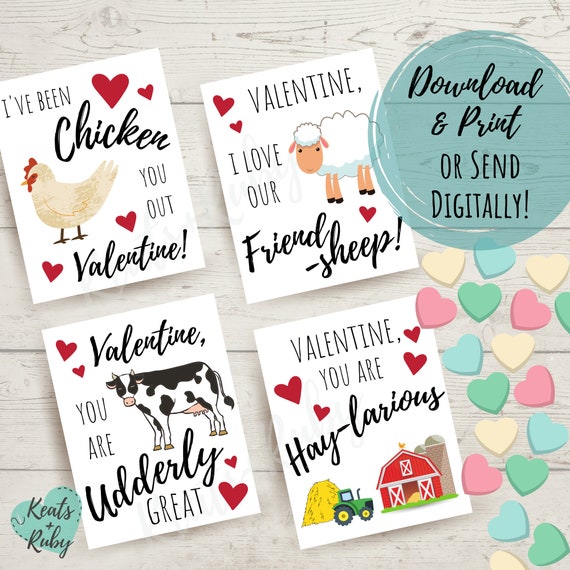 Valentine's Day Cards for Kids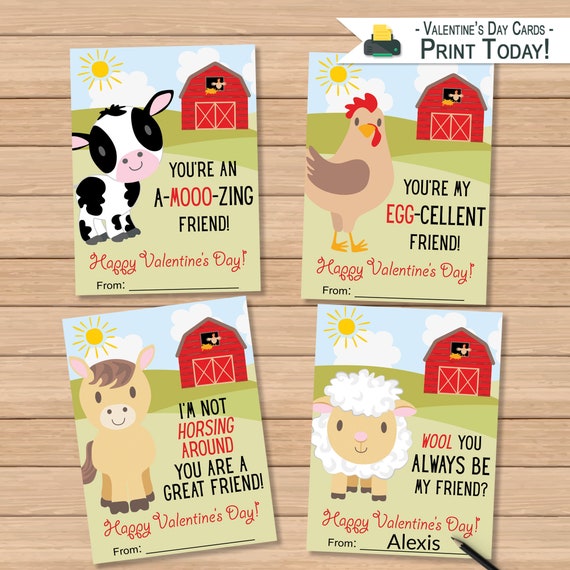 Farm Valentines Day Cards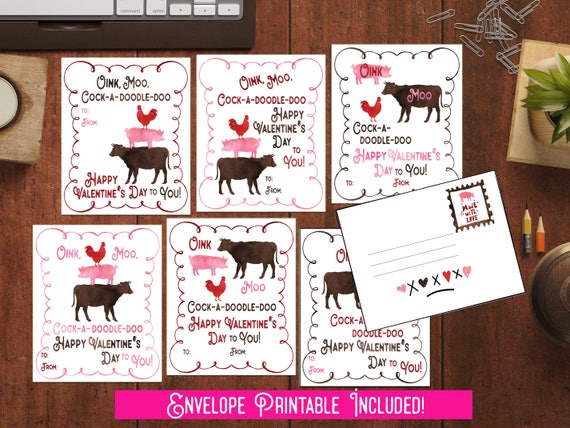 Farm Valentine Cards for Kids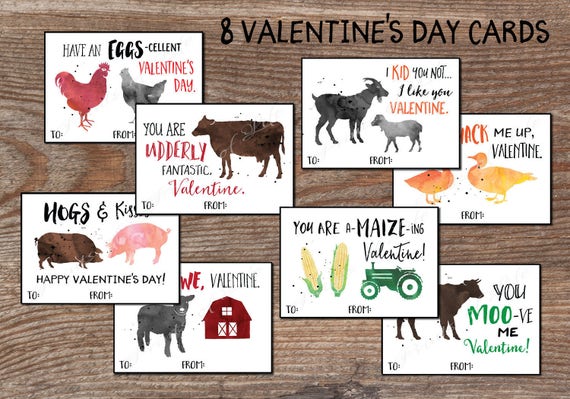 Farm Valentine's Day Cards for Kids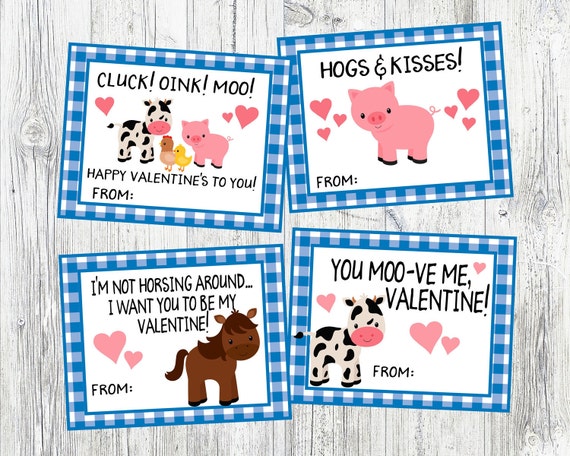 Farm Animal Valentine's Day Cards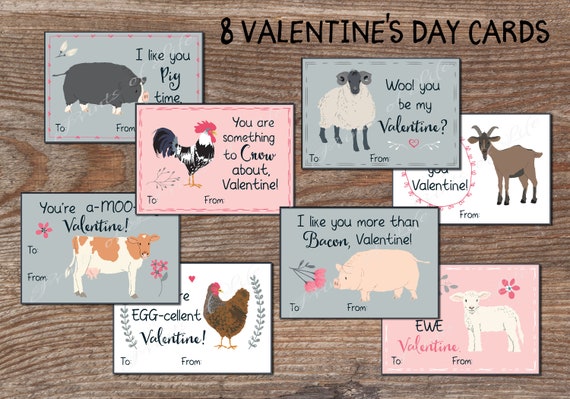 Farm Valentine Cards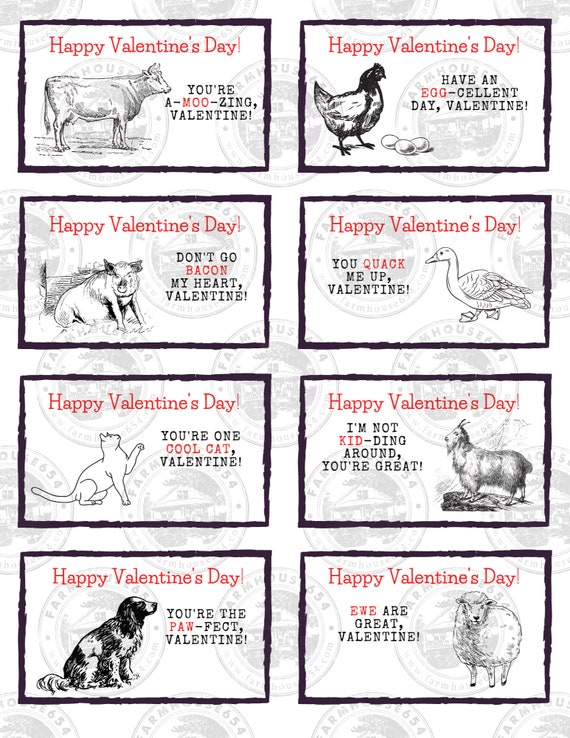 Farm Valentine's Cards for Kids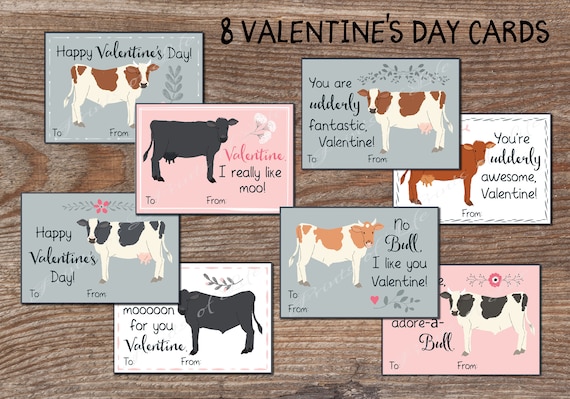 Farm Valentine Cards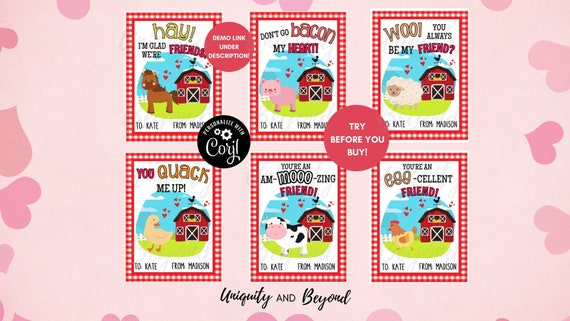 Farm Animals Valentine Cards for Kids