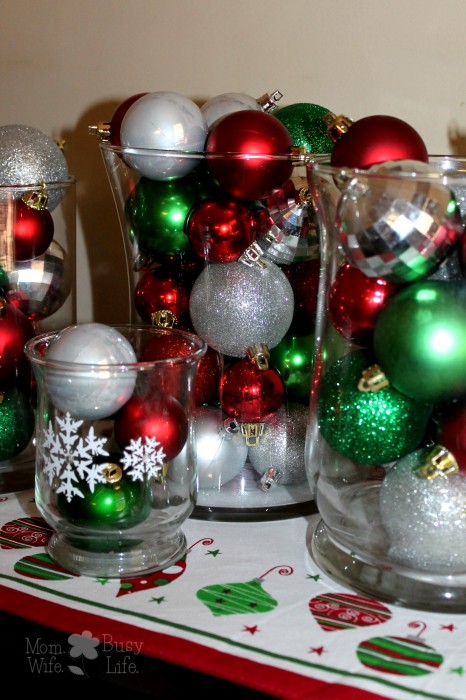 This holiday season, I wanted to use a bit of creativity and create some of my own Christmas decorations. After decorating our Christmas tree, I had several ornaments leftover. I decided to create these cute centerpieces to place around the house! They are easy to make and you can actually find the ornaments and the glass vases at the dollar store! I did find some of the larger vases at thrift stores around our area at an affordable price.
Quick and Easy Christmas Decorations
Here's what you need:
For the larger vases, you can add the larger ornaments. When you start filling some of the smaller vases, it's best to use a variety of small and large ornaments. You'll be using the smaller ornaments for space fillers around the vase to help make the vases appear to be full.