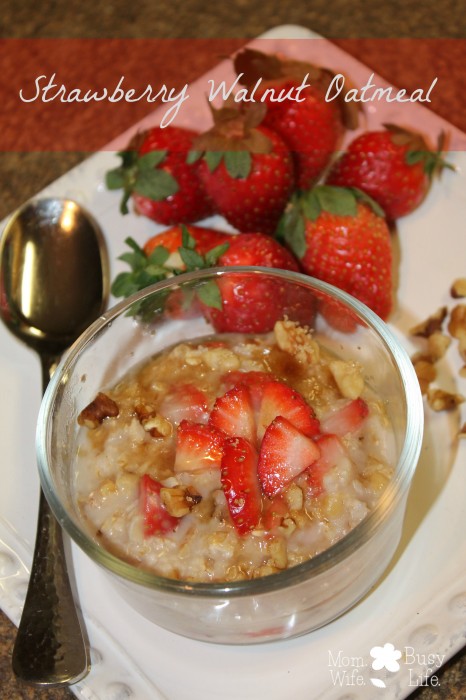 Here's a great Strawberry Walnut Oatmeal Recipe for you to try for breakfast! It's quick and easy to make.
Lately, I've been trying to get creative in the kitchen by adding as many fresh ingredients to my recipes as I can. I love to add fresh fruit to recipes to add a sweet flavor. You can add just about any fresh fruit into oatmeal that you'd like! This includes peaches, blueberries, bananas, and more. One of the most popular fruits that you can add to oatmeal are strawberries!
I had a few fresh strawberries in my refrigerator that we needed to eat up before they went bad, so I decided to cut them up with my handy-dandy strawberry slicer and place them in our morning oatmeal! I love strawberries and oatmeal, so this is the perfect combination! I also wanted to add walnuts for extra protein and a bit of a crunch. The butter and brown sugar adds a nice and sweet buttery flavor, too!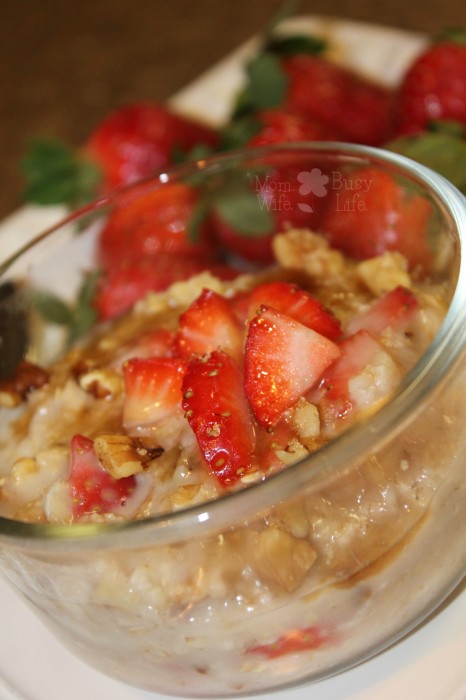 Ingredients:
1/2 cup of Oats
1/4 cup of Walnuts
1 cup of Water
1/3 cup of Fresh Strawberries
1 tbsp. Butter
1 tbsp. Brown Sugar
Dash of Salt
Directions:
In a medium saucepan, boil water and salt.
Stir in oats and cook for about one minute.
Combine all remaining ingredients and stir well.
(Serves 2)
If you'd like, substitute strawberries for my other favorite fruits – blueberries or peaches!
Check out more great recipes!
Love strawberries? Here are more strawberry recipes below. Get creative with strawberries this season to create a variety of recipes including smoothies, salads, desserts, and more!