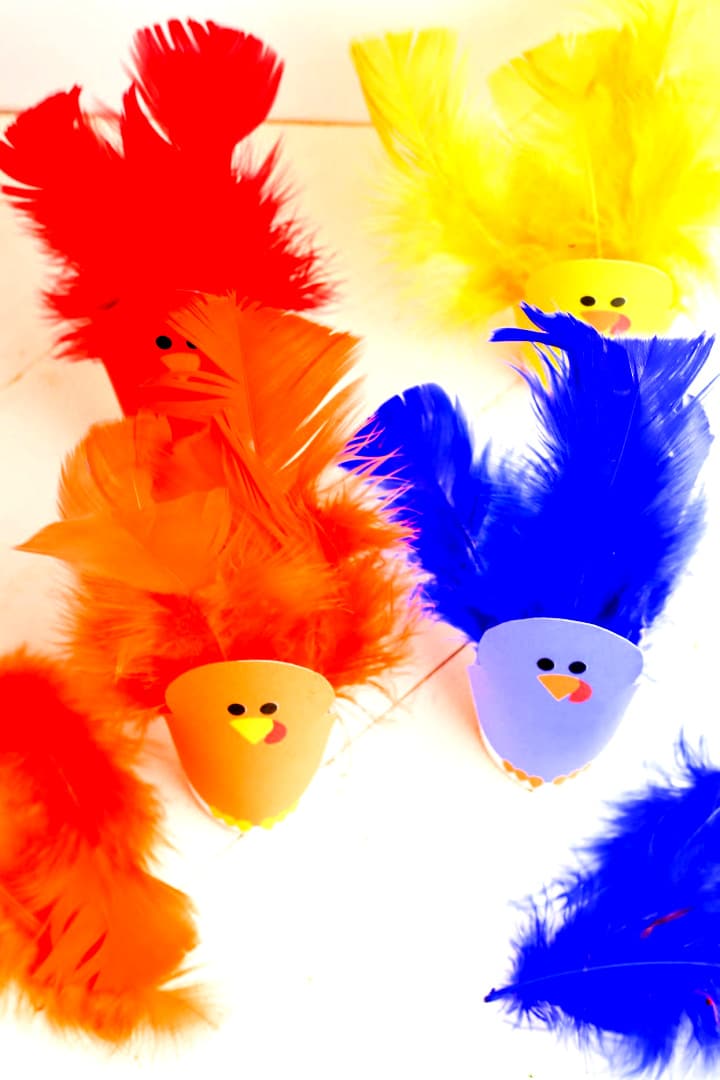 Are you teaching colors to small children this fall?
This is a fun Turkey Feathers Color Matching Game for kids to enjoy this season.
Create these adorable turkeys and match their feathers to the correct turkey according to their color. Printable turkeys are included!
If you are teaching colors to toddlers this fall, consider a fun matching game to help them recognize colors.
This color turkey matching game is a fun way to learn colors. Children will recognize the color of the turkey: red, orange, yellow, green, blue, and purple and then match the colors of the feathers to each turkey.
You only need a few supplies for this activity and the printable is included below!
Turkey Feathers Color Matching Game
Supplies:
FREE printable turkeys (red, orange, yellow, green, blue, purple)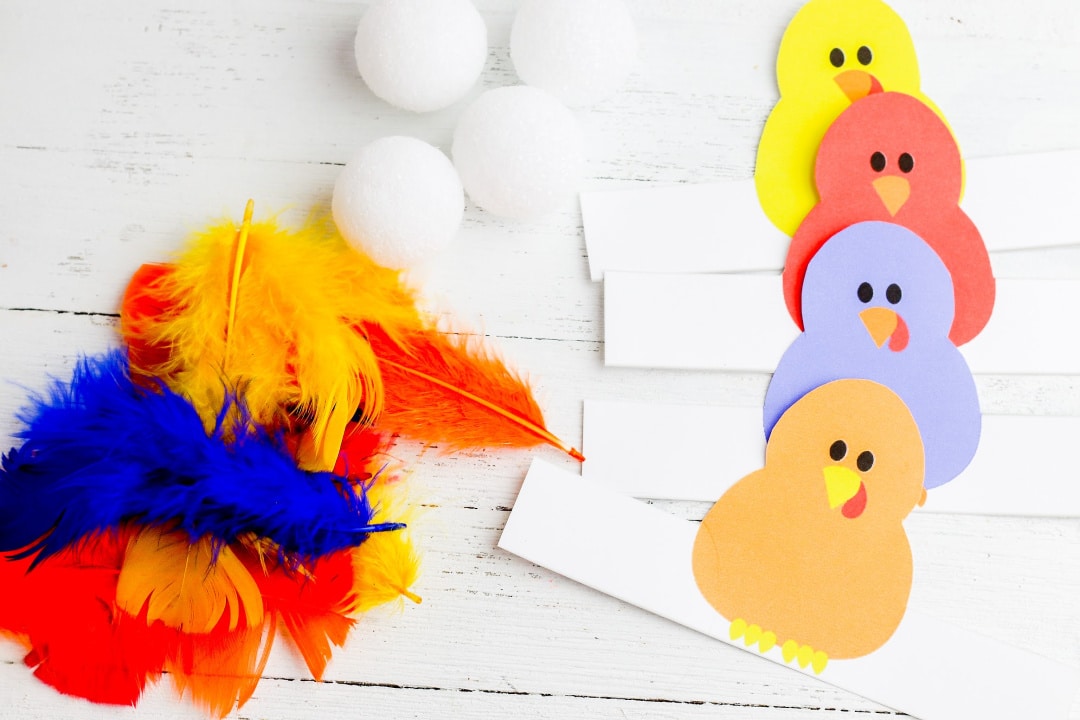 Instructions:
Print turkey printable on card stock and cut out around outer edge.
Fold the white strips on each side of the turkey around and tape the ends together.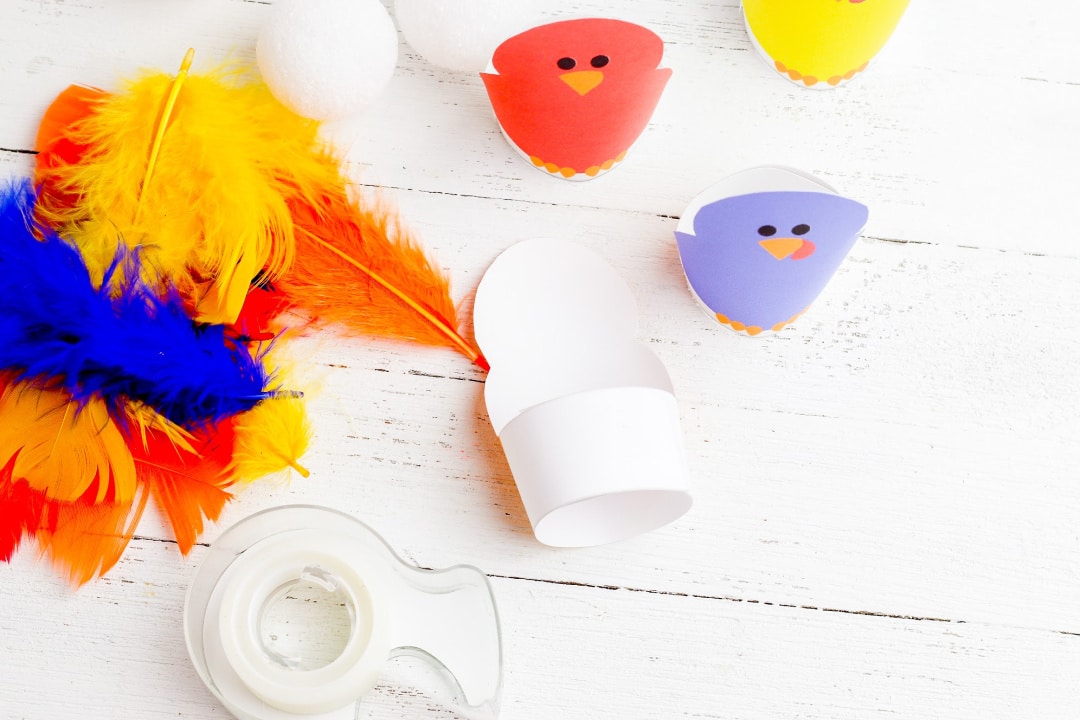 Place a styrofoam ball in the back of each turkey.
Match colored features to each turkey and stick the feathers into the styrofoam ball to attach.