Valentine's Day Marshmallow Pop Bouquet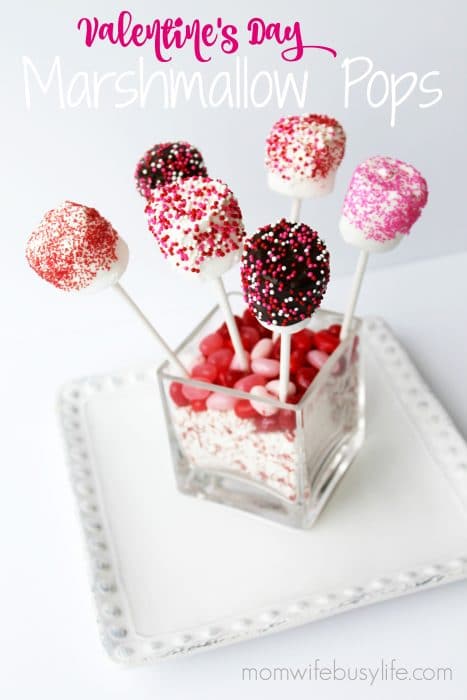 Here's an easy Valentine's Day idea for you this year! Create your own Valentine's Day Marshmallow Pop Bouquet. This is a fun and easy project perfect for the whole family to enjoy together. I must admit, I've never been a huge fan of plain marshmallows, but I thought these were a delicious treat! I guess anything covered in chocolate is delicious, right?!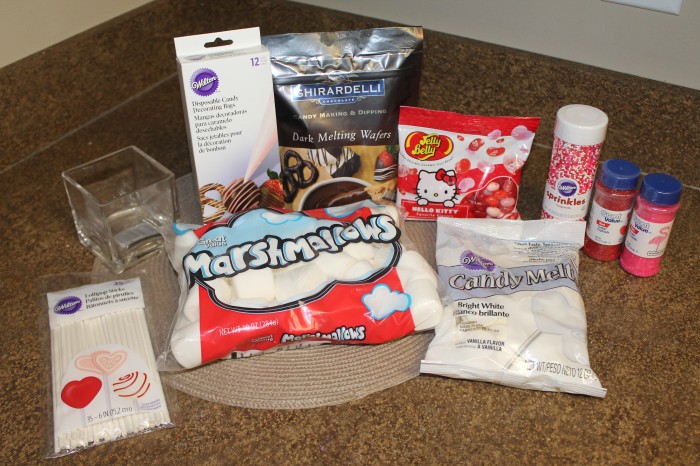 Valentine's Day Marshmallow Pop Bouquet
Optional for decorating:
Directions:
1. In a Double Boiler
, melt the chocolate wafers. If you want to do a combination of chocolate or white chocolate, you'll need to melt the chocolate in two separate double boilers.
2. Stick one lollipop stick in the middle of each marshmallow. Create the desired amount of marshmallow sticks for your bouquet.
3. Carefully dip each marshmallow in the chocolate and cover. You can dip half or the whole marshmallow if you prefer.
4. Sprinkle colored sprinkles over the chocolate covered marshmallow and set the marshmallow pop aside in a cake pop holder
to dry.
5. Fill your vase with the jelly beans and place the Valentine's Day Marshmallow Pops inside once dry, creating a beautiful display for Valentine's Day or give as a gift to someone special!
Related: Valentine's Day Chocolate Covered Spoons
>> Click here to sign up for my email list and get access to my FREE printable library!