This is a sponsored post written by me on behalf of Hewlett-Packard. All opinions are 100% mine. #TechTheHalls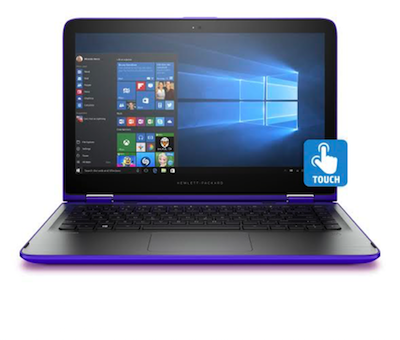 The holidays are here and many families are looking forward to spending time with their loved ones during Thanksgiving, Christmas, and the New Year. Not only are families looking forward to spending time with each other, several shopping enthusiasts and deal seekers are looking forward to Black Friday and other sales events this holiday season. This is the season of giving and shoppers will be looking to find the perfect gifts for their family, friends, coworkers, teachers, and other important people in their lives. Start shopping early to avoid the holiday madness!
One item on my wish list this year is a new laptop. The current laptop I'm working on is outdated, slow, and it's time for an upgrade. I spend so much time each day on my laptop writing blog posts and engaging with others on social media. A great working laptop is a must for me!
If you are looking for great deals on technology, check out the Tech the Halls live HP event at Walmart! This interactive live event will provide great holiday gift ideas with the best HP products ever! An HP expert will be walking viewers through each HP product available for purchase, highlighting the features of each product and answer all your tech questions. It's the perfect opportunity to learn which device is right for you! If you want to avoid the Black Friday lines, but want the same deals, you can purchase the products online during the Tech the Halls event. The event will be streaming on 11/19 from 4-5 p.m. EST. 
Whether you are looking for new technology for yourself, a family member, or a friend, this is an event you don't want to miss!