Disclosure: This shop has been compensated by Collective Bias, Inc. and its advertiser, Walmart Family Mobile. All opinions are mine alone. #DataAndAMovie #CollectiveBias
This has been one exciting summer so far.  To save money this summer, we are skipping the costly day camps and planning activities of our own. We swim in our neighborhood pool almost daily, visit the children's library around the corner, go bowling, skating, and take advantage of cheaper entertainment.
My husband and I have been on a strict budget these last few months. Our local movie theaters have discounted movie days for kids. At first, I thought we'd take advantage of them, but then decided we were better off staying home and planning our own movie days and nights in the comfort of our own home. We would still be able to watch popular movies for kids without the higher cost of paying to see a movie in a theater.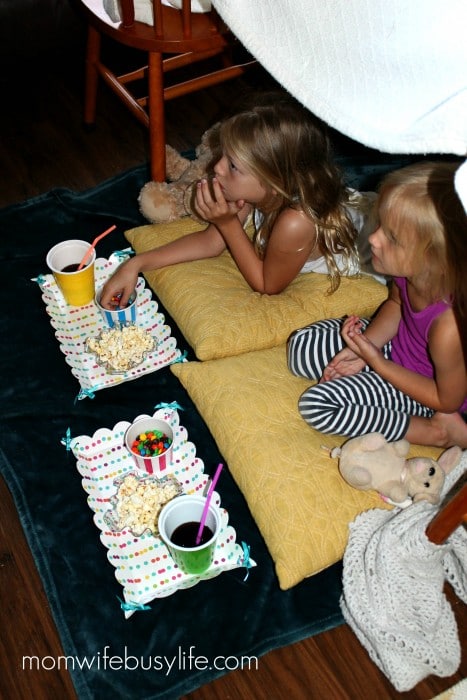 One way we have saved money this summer is by switching our phone plan to a more affordable plan. I was tired of receiving our phone bill and seeing how much we were paying towards service each month. With the Walmart Family Mobile PLUS Plan, we get Unlimited Talk, Text, & Data which includes up to 10GB of 4G LTE plus a FREE movie on VUDU every month ($7 value) per line for only $49.88.
Since Family Mobile bills you later, you only have to pay $19.88 when you sign up. Talk about big savings! By changing our service plan, we are saving over $50 per month! My husband and I need the extra data with our new LG K7 phone because we use our phones for just about everything – from watching movies, listening to music and podcasts, surfing the web, and much more. We are going to use our extra data while we are on the road this summer during our vacations! Purchase your LG K7 phone for only $89.88 at Walmart. The LG K7 is light and slim and includes features such as 4G LTE capable, quad core processor, and more. You will need to purchase the Nano Starter Kit with the LG K7 for $19.88 on rollback.
Disclaimer: All prices for phones and plans included in this post are accurate as of the date of posting; however, these prices are subject to change. Please refer to http://cbi.as/3edbv or your local Walmart for current pricing.
Every month, I will be planning a family movie night with our FREE VUDU movie offer that's available with our plan and streaming it through our TV. Our top two movie picks right now are Zootopia and Finding Nemo!
It's super simple and fun to plan your own movie night at home. If you stay at home with your kids during the day, plan movie days. My kids love to be entertained during the day with movies, too!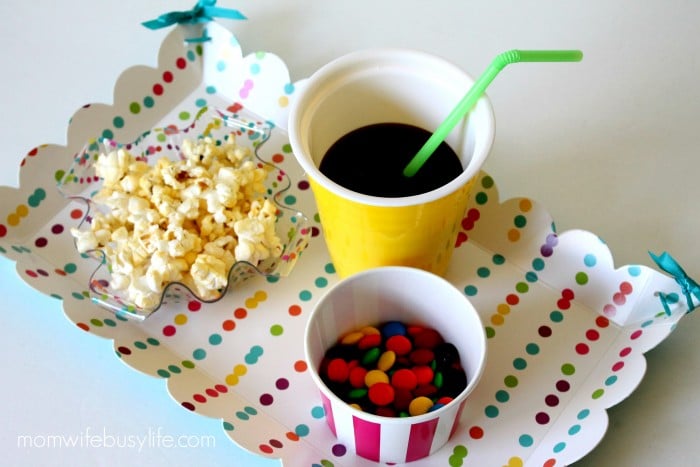 To plan your own family movie night (or day), provide snacks and drinks for the kids. I create these fun snack trays for my kids that include popcorn, candy, and a drink. My girls love having their own tray with their own portions of treats and goodies to enjoy during the movie. I usually allow my girls to pick out the movie they want to watch, also.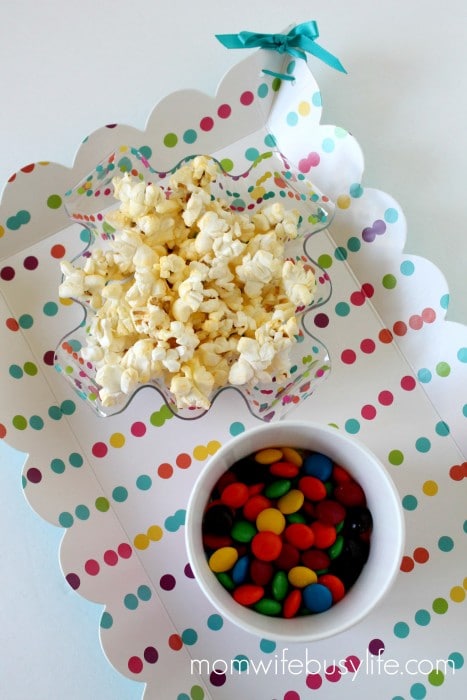 These cute and festive candy bowls are perfect for your child's favorite movie candy!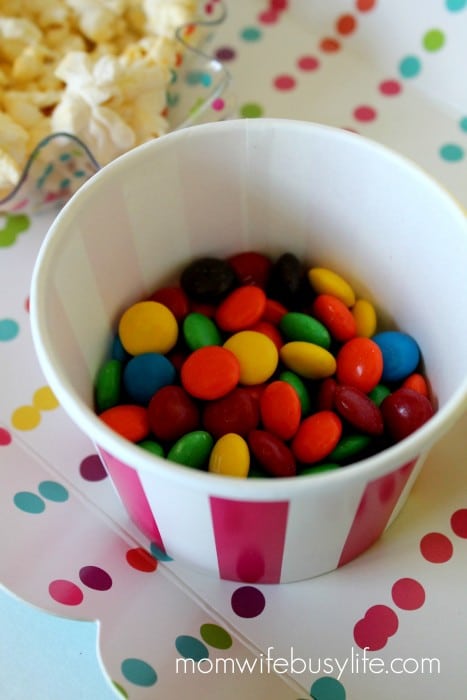 For our family movie nights, we let our girls build a fort in our living room with chairs, blankets, pillows, stuffed animals and more. When it's movie time, we turn off all of the lights, provide their snacks and drinks, and start the movie. By creating a "theater like" atmosphere in our own home, we no longer feel the need to visit our local theaters anymore. We look forward to our FREE VUDU movies to choose from each month!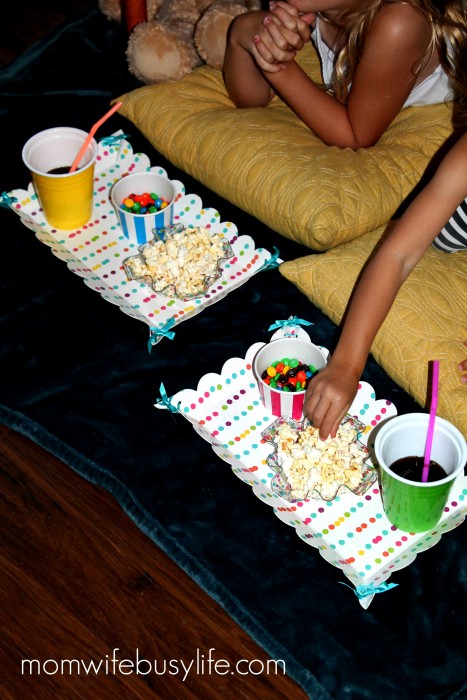 Head to your local Walmart soon and consider switching over to the Walmart Family Mobile PLUS Plan to start saving and enjoy your free VUDU movie each month for your next family movie night!
Do you plan regular family movie nights at home? How do you make them special for your kids?