It's tailgating season! Read our Tips for Backyard Tailgating!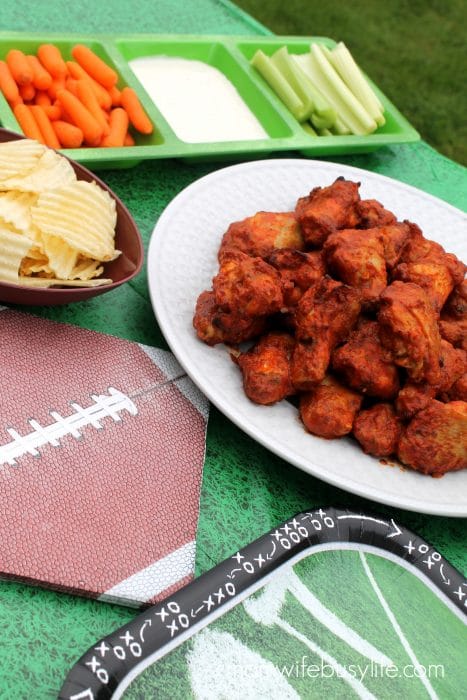 When you hear the word tailgate, what do you think of?
I think of football, tasty food, snacks, ice cold beverages, and time spent with friends and family.
With a few months of football left including the Super Bowl, there's still plenty of time to plan your next backyard tailgate party.
Throwing a tailgate party can be simple when you consider the following tips below.
Tips for Backyard Tailgating
1. Plan your space and gather outdoor supplies.
How many people will you be hosting?
Plan out how much space you will need for your backyard tailgate party. Set up a space outside with tables, chairs, a canopy, and if possible, a TV for entertaining your guests (unless you'll be moving your party indoors when the game starts).
Fill up coolers with ice and add a variety of beverages for your guests. If you have kids attending your party, you'll want to set up a space with fun activities to keep the little ones entertained!
2. Choose your menu and beverages.
Food and drinks are the most important part of any tailgate party in my opinion.
Your guests will most likely arrive hungry, so be sure to serve a variety of food, snacks, and beverages. We like to serve chicken wings and finger foods at our tailgate parties.
If you are looking for a quick and easy way to serve chicken wings, pick up Franks RedHot Bone-in Wings! You can find them in Original Flavor, Buffalo Flavor, and Kickin' BBQ Flavor.
Not only are these chicken wings quick and easy to make, they taste great, too!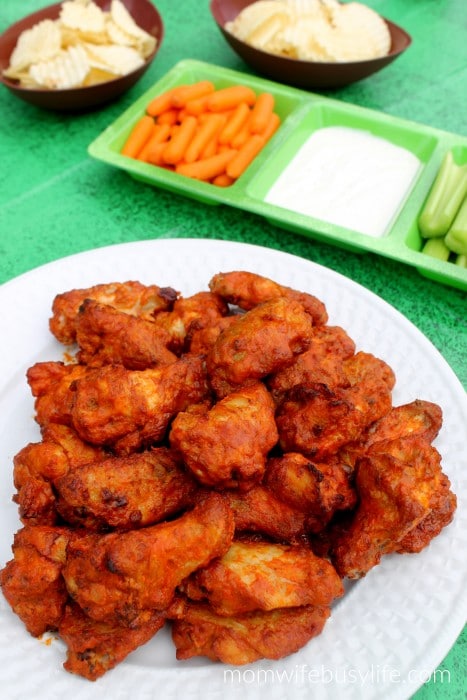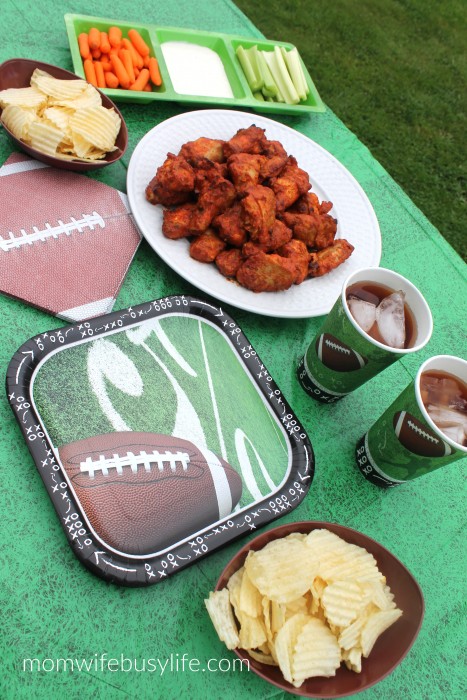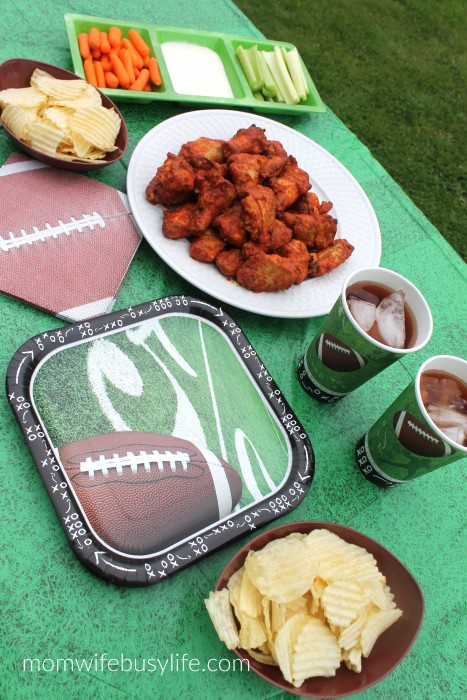 3. Make Cleanup Easy
Use paper goods for quick clean-up including paper plates, cups, napkins, and plastic utensils. Cover your tables with a plastic table cloth that can be thrown away after your party.
Set garbage cans around your space that can be seen easily by guests, but also out of the way to avoid attracting bugs to your tailgate party.
If you are planning your next tailgate party, consider these tips above for a successful party!
What backyard tailgating tips do you have? Leave a comment below!