Disclosure: This shop has been compensated by Collective Bias, Inc. and Walmart Family Mobile. All opinions are mine alone. #TreatYourFamily #CollectiveBias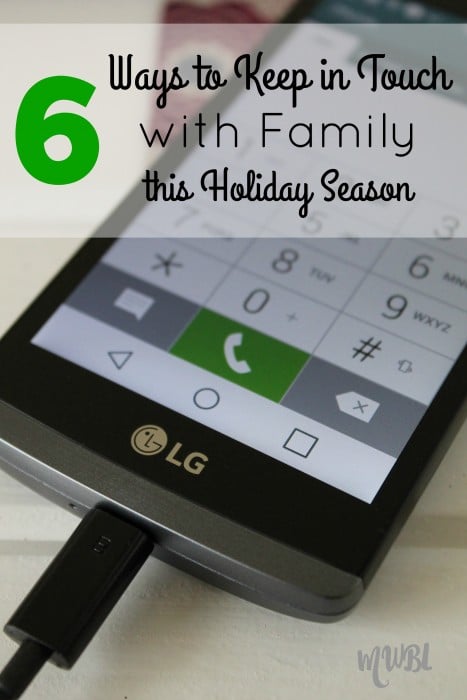 My husband's career has taken us pretty far from our family. I would have to say that the hardest part about having a career so far away is not being able to see family more often. We rely on mostly technology to keep everyone connected these days. We do our best to call home, text, and email on a regular basis. Many times we make dates over the computer so that we can see each other. Thankfully, the technology we have these days helps us to stay connected easily.
The holiday season and new year is approaching. One of our goals is to stay in touch with our family more. Even though we communicate on a regular basis now with family and friends back home, I know we can do better. I want my girls to start having more conversations with their family members as well! Keep reading to see how we plan to connect with loved ones during the holidays!
6 Ways to Keep in Touch With Family this Holiday Season
1. Call Home
As a busy mom, my days can be filled with activities and a never ending to-do list. When writing your to-do list, add simple phone calls to your list. For example, if it's been a while since you've called your mom and dad, write a simple reminder, "Call mom and dad," so that you don't forget! Time can get away from us and before we know it, weeks can pass by before we realize we haven't connected with our loved ones.
To make it easy to communicate with our loved ones this holiday season, we went to Walmart and purchased the LG Leon LTE phone for $69.82 with the $39.88/month (for the first line) Unlimited Talk, Text & Data service plan which now includes up to 5GB of 4G LTE data. We also purchased the $25.00 starter kit since we were new to using the Walmart Family Mobile as our service provider.
The reason why we made the switch to this plan was because we are trying to save more money on our phone plan and we also needed a more reliable service with plenty of text and data. The Walmart Family Mobile's 4G LTE service and data increase was a huge feature in our decision with this purchase. I call, text, and use the internet often and need to know that I'm not going to have to pay a bunch of fees at the end of the month because I went over my limit. Plus, saving money on our phone plan = having more money to spend on holiday gifts this year!
Disclaimer: All prices for phones and plans included in this post are accurate as of the date of posting; however, these prices are subject to change. Please refer to this page or your local Walmart for current pricing.
2. Email
How many times during the day do you check and respond to emails? Email is a great way to keep in touch. It's super easy and quick to use. Try to email your family members on a regular basis. Emails don't have to be long. Short and sweet emails can go a long way. I like to send a quick email to my sister letting her know that I'm thinking of her and wishing her a great week at work. If your kids are old enough, allow them to write an email to family members, too! This is a great way to teach them basic computer skills while communicating with their loved ones.
Not around your personal laptop? Send an email on your new LG Leon LTE phone!
3. Write letters
Writing letters is becoming a lost art. Rarely do we receive handwritten letters in the mail anymore! Be different this year and get creative! Grab a piece of notebook paper and sit down to hand write a letter or two to your loved ones. Handwritten letters are special and imagine the look on your loved one's face when they open your letter! Dust off your address book and start writing!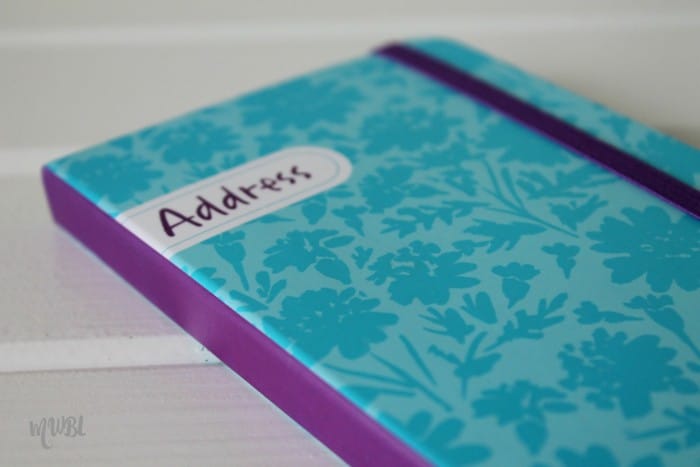 4. Connect via social media
Connecting via social media is one of the easiest and quickest ways to connect with family members. My family relies heavily on social media to keep in touch with us. Social media is great because you can update family with new and updated family photos. Through social media, my family can watch my girls grow up even though we are far away!
5. Connect via webcam
Technology is amazing these days. I'm impressed with all of the ways we can connect with our loved ones when they are away. Set aside regular time this holiday season to visit with your family members over webcam. It's super easy to do and there's something special about seeing your loved ones on a screen even when you know they are far away!
6. Send holiday cards
Holiday cards are becoming a thing of the past in my opinion. With all of the technology at our fingertips: email, social media, e-cards, etc., sending actual holiday cards seems to take too much time and work for some (including me). But, I actually love sending and receiving holiday cards. This year, we are making it a goal to send holiday cards to our immediate family members and will be including an updated family picture inside.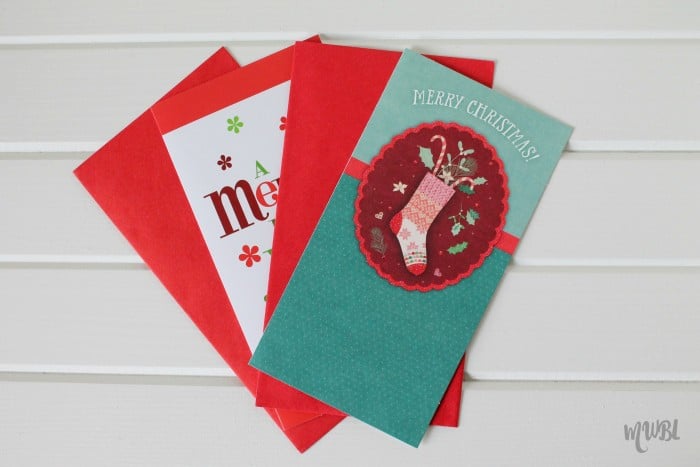 As you can see, there are several ways to keep in touch with family during the holidays! Head to your local Walmart soon and pick up the new LG Leon LTE phone and connect with your loved ones. While you are here, check out Walmart Family Mobile on Tumblr.
How do you keep in touch with your family during the holidays?