Get creative with paper plates! Here's a list of Animal paper plate crafts for kids to make this year.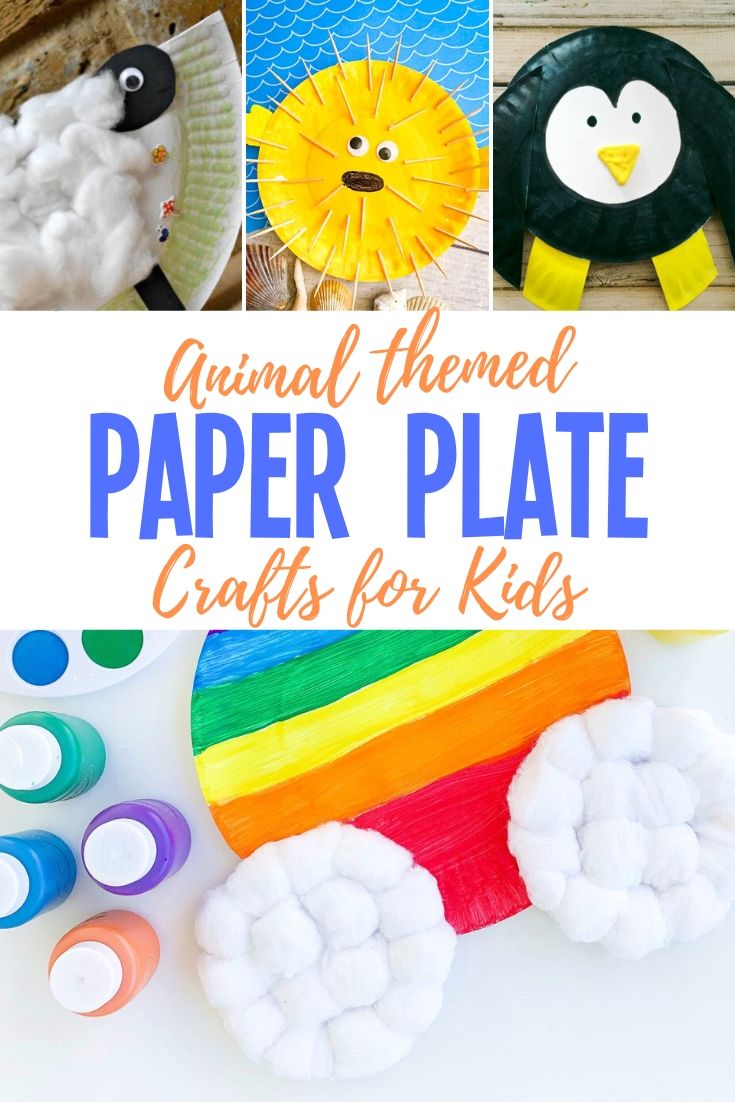 No matter what animal is their favorite, kids will love creating, painting, and decorating their new animal friends they have made. Paper plate crafts are also a way to help kids work on their fine motor skills, learn colors, measuring and so much more.
If you are looking for some fun animal themed paper plate crafts, these cute little creatures are the perfect place to start.
Animal Paper Plate Crafts
Use blue pom poms and colored pipe cleaners to make this adorable spring blue bird!
Yellow Chick Paper Plate Craft
Create this cute chick paper plate craft if you are learning about farm animals, life cycle or a chicken, or studying spring animals!
Learning about the jungle? Taking a field trip to the zoo? This monkey paper plate craft is fun to create!
Create an elephant using a paper plate if you are studying jungle or safari animals!
Studying sea life or animal homes? Here's a fun crab paper plate craft to make this summer.
Create this adorable spring sheep craft with cotton balls!
Spark joy with these colorful rainbow creations! With a paper plate, cotton balls and a little paint you can make your very own rainbow Mickey Mouse craft!
Paper plates have never been so cute! This adorable penguin is fun and simple to make.
This easy and fun ladybug paper craft is perfect for kids ages 2 and up. The kids will love creating the lady bug and her spots.
This sea turtle paper plate craft is easy to make, even for the smallest kiddos and they will love seeing their new turtle friend come to life.
Go under the sea with this easy puffer fish paper plate craft for kids!
Kids will proudly share the loves, passions, interests and skills in this All About Me project inspired by Charlotte's Web. They'll also love creating their very own spider craft!
Hand Tracing Chicken Paper Plate Craft
Make a cute mama hen with this easy chicken paper plate craft. It's a great start craft and kids will love making their own colorful chicken.
Easter Bunny Paper Plate Craft
This easy and fun bunny paper plate craft is super adorable. Make sure to download the printable template for the flowers and ears!
A simple yet cute paper plate duck that kids will have fun creating and playing with.
This paper plate goldfish is easy for kids to paint and draw with. They can get as creative as they want with their fish giving it color, glitter, and anything else!
Kids will love creating their very own masks out of paper plates. These cute masks are created to look like lovable little puppies!
Using half a paper plate to create these rocking sheep, kids will love placing the cotton balls and creating their new sheep friend.