Create this adorable Blue Bird Paper Plate Craft with the kids! This easy to follow photo tutorial will show you how to make this cute bird craft.
The summer season is here! We have already been taking advantage of the summer months by swimming and bike riding every day. We have also started a new hobby this summer, right in our very own backyard — bird watching!
We have a pretty great set up right now for our birds and forest friends to visit. We currently have our bird feeder, bird bath, and plenty of bird seed out for the birds. Every day, my husband and I watch the variety of birds that visit.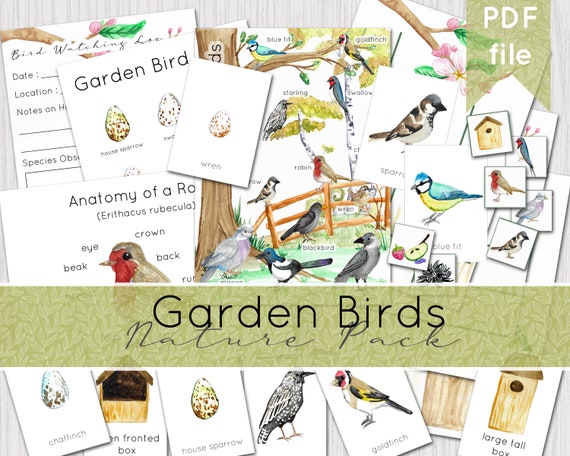 Garden Birds Nature Study Pack
We see cardinals, blue jays, woodpeckers, doves, brown thrashers, titmice, black birds, and other types of birds that we are still trying to identify! We invite the kids to quietly come watch the birds with us. This has been a learning experience for all of us and we learn something new about the birds that visit each day.
Find a FREE printable bird watching journal in my free printable library when you subscribe to my email list!
If you are interested in learning more about birds, I recommend setting up a safe space in your yard for backyard birds to visit! We do see other critters like squirrels, rabbits, salamanders, butterflies, dragonflies, and more! (Yes, we did see a non-venomous snake this week!)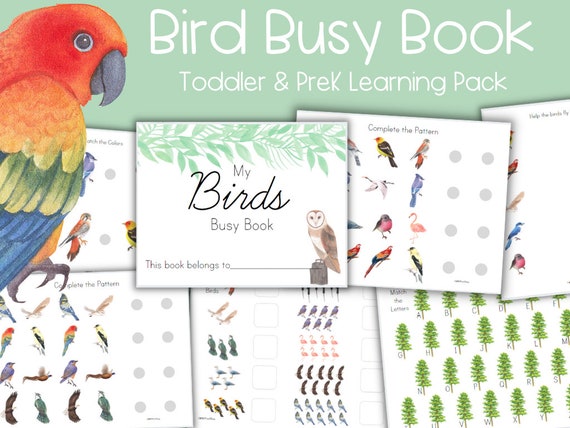 Birds Busy Book Nature Study Activity Learning Binder
To celebrate our new hobby, I wanted to share this Blue Bird craft with you to make with your own kids. This is a great way to kick off your study about birds. At the bottom of this post, you can find other resources to help your kids learn about birds.
More Paper Plate Crafts:
Learn how to make a Pine Cone Bird Feeder, too! Or, save your empty toilet paper rolls and create a Toilet Paper Roll Bird Feeder.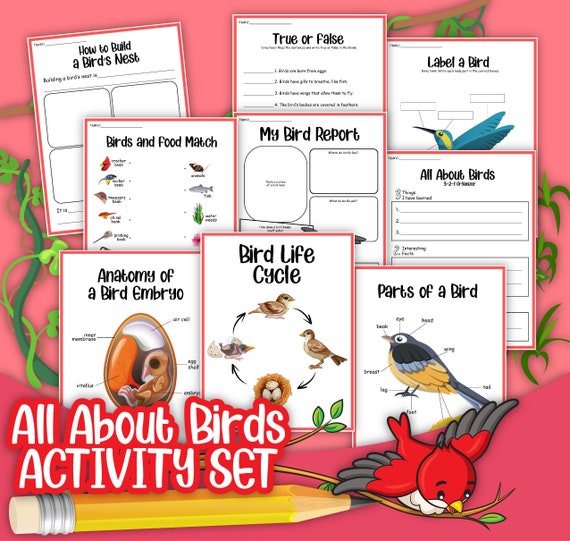 All About Birds Activity Pack
Blue Bird Paper Plate Craft
Supplies: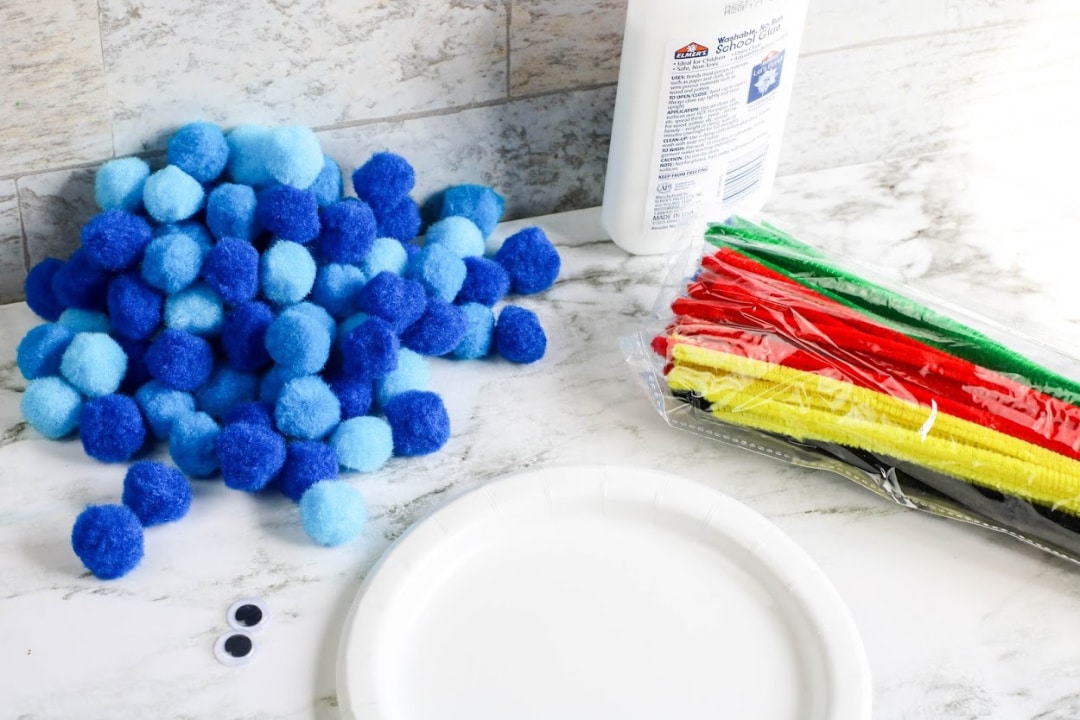 Directions:
Glue the pom poms to the paper plate. If using three shades of blue as pictured, start with the wings first, then the breast area, and finally the top.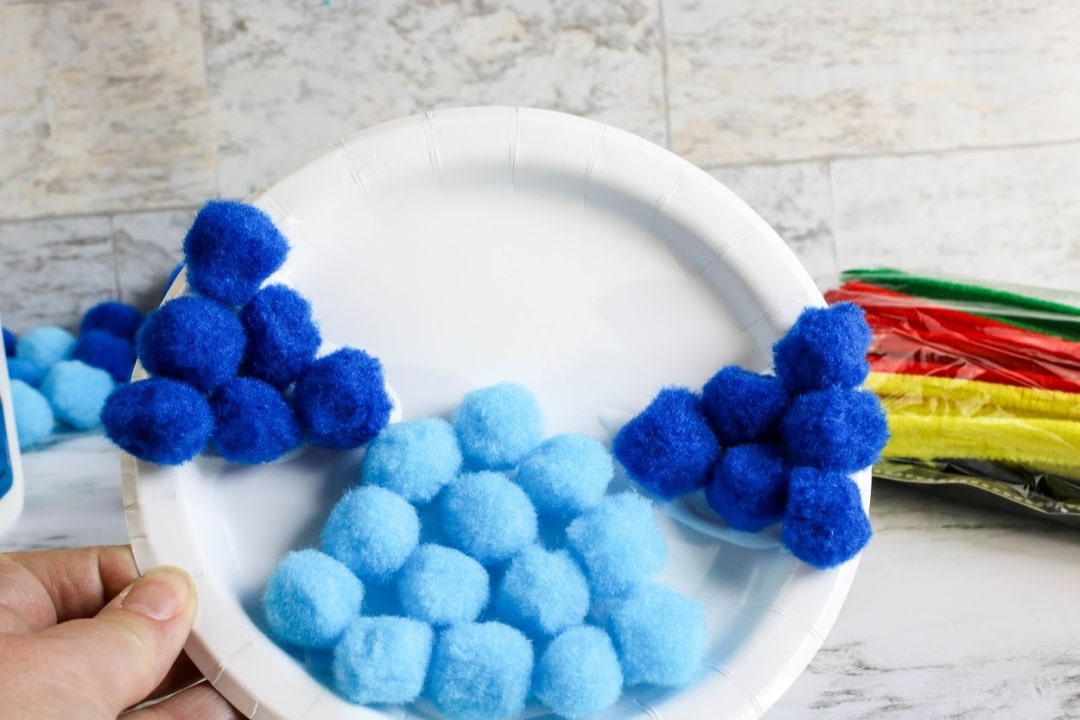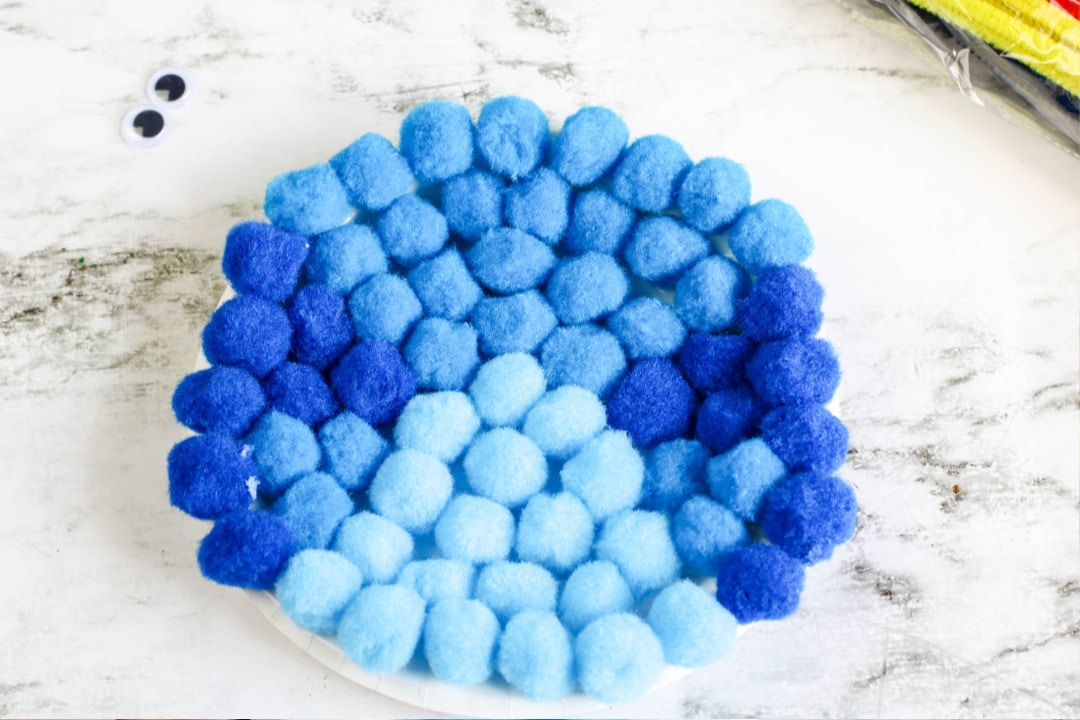 With the blue chenille stem, cut in half and shape into wings. Glue into place.
Twist the orange chenille stem into a beak shape. Glue into place.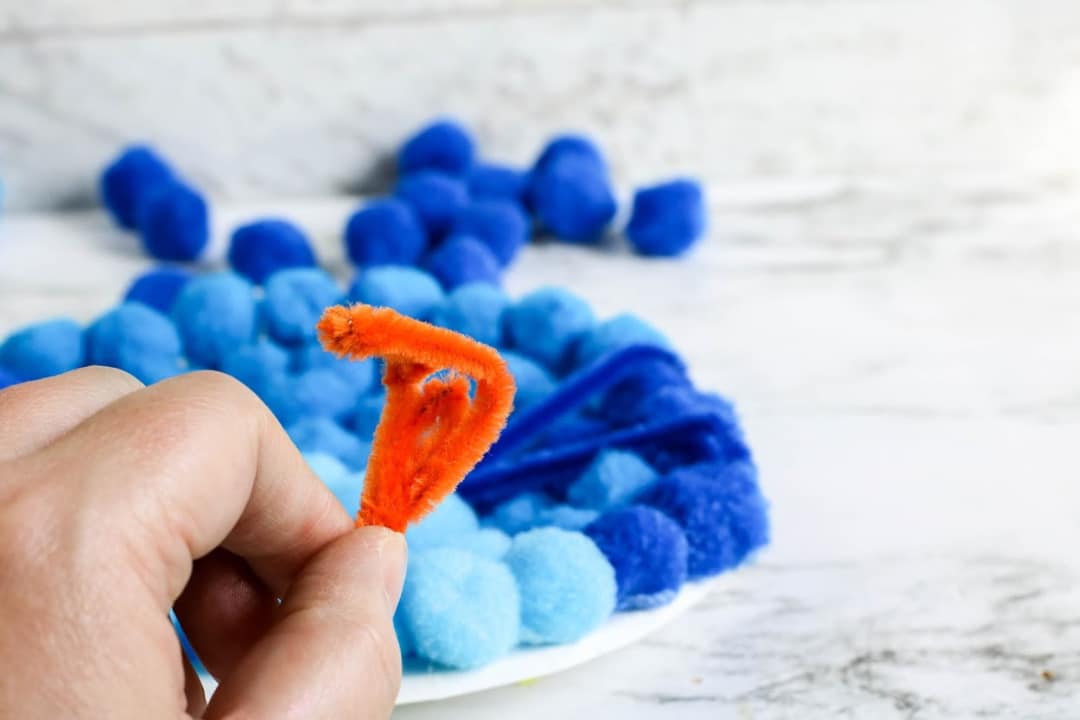 Cut one yellow chenille stem in half. Twist each half into bird feet. Glue into place.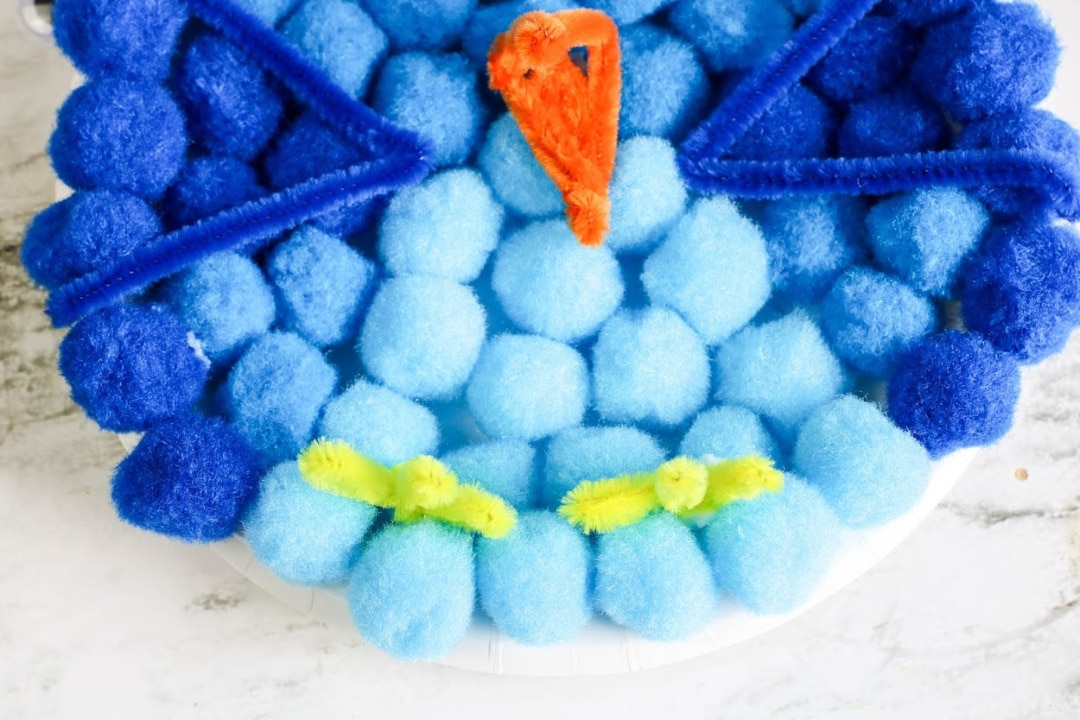 Glue the wiggly eyes to each side of the beak.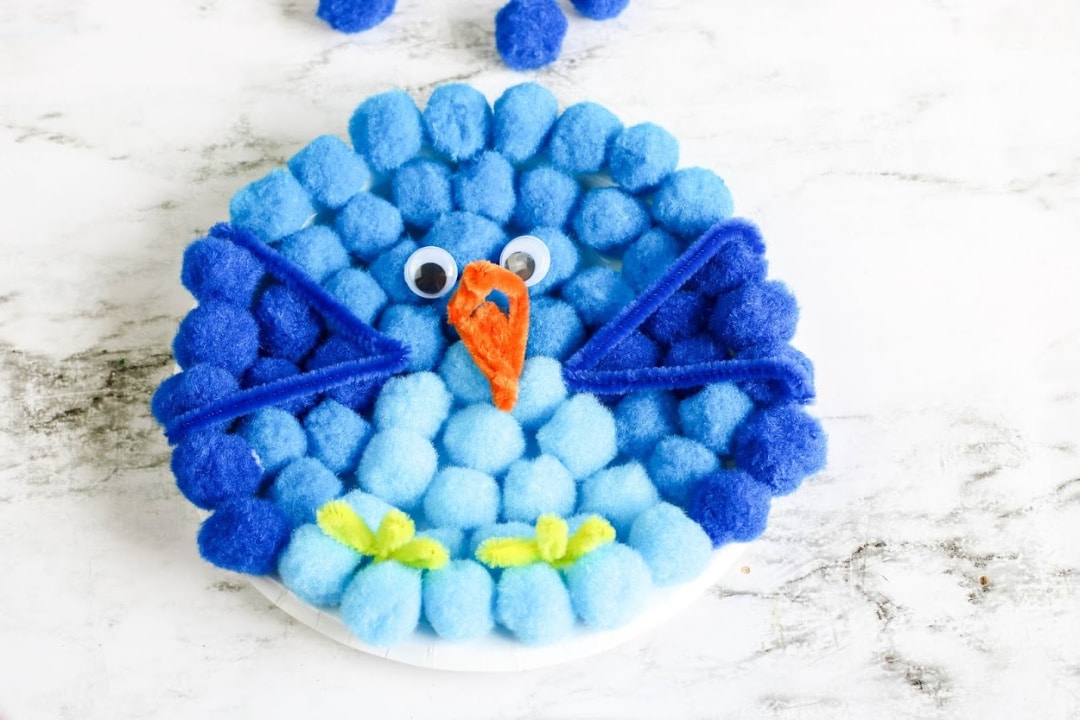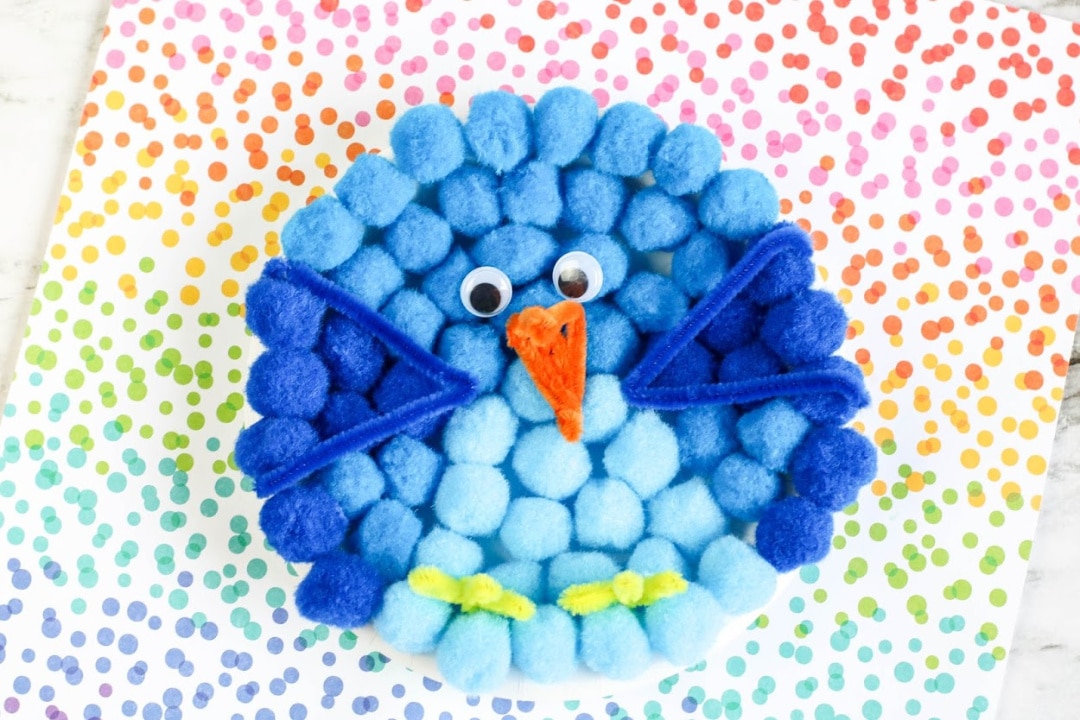 Here are a few other resources if you are learning about blue birds:
More Resources:
Audubon Field Guide – Eastern Bluebird
How to Attract Bluebirds to Your Yard