Create this yummy smelling Back to School Apple Scented Slime this fall season! This stretchy apple slime will keep kids entertained during the cooler months.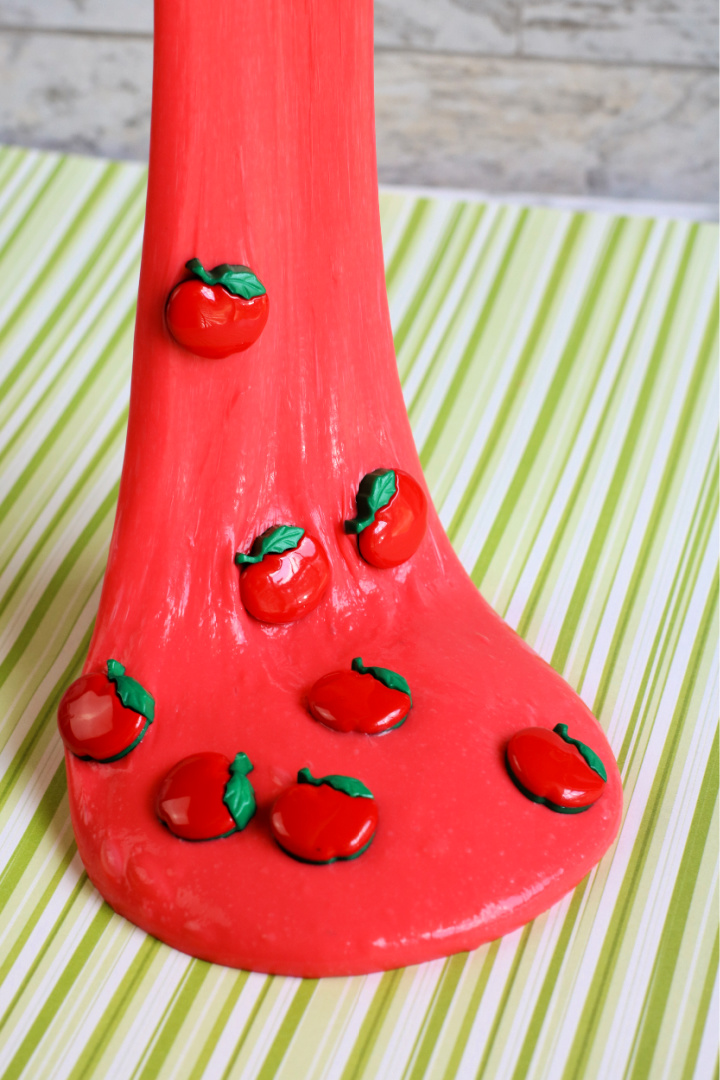 My kids love to create slime on a regular basis!
The cool thing about slime is that you can get as creative as you'd like with it! You can experiment with different colors, ingredients, textures, scents, add-ins and more.
This fall, we created Apple Scented Slime using an apple scent and apple add-ins.
This is a super stretchy slime that I'm sure will entertain the kids with it's yummy smell and fun apple add-ins.
Kids can hide the apples in the slime, group them together, space them apart, line them up, etc. when playing with the apple slime.
>>> Enjoy our FREE Printable Apple Activity Pack <<<
Apple Slime Gift Ideas:
Back to School Apple Scented Slime
Supplies:
More Apple Slime Add-Ins:
Directions:
Empty the contents of the glue bottle into a large mixing bowl.
Fill the empty glue bottle about ⅓ full with warm water (about ¼ cup) and seal with the lid. Shake well to combine the remaining glue with the water. Pour into bowl with glue and stir to combine.
Add the baking soda to the glue and stir to mix thoroughly.
Stir the red food coloring and apple scent into the glue mixture before adding the contact lens solution.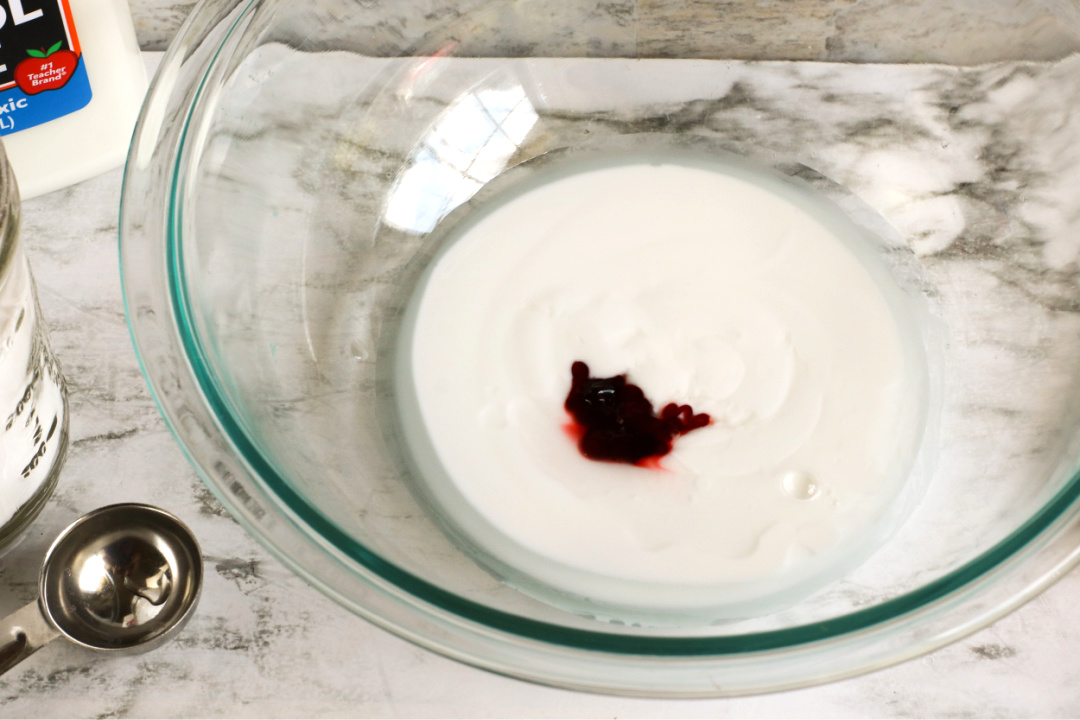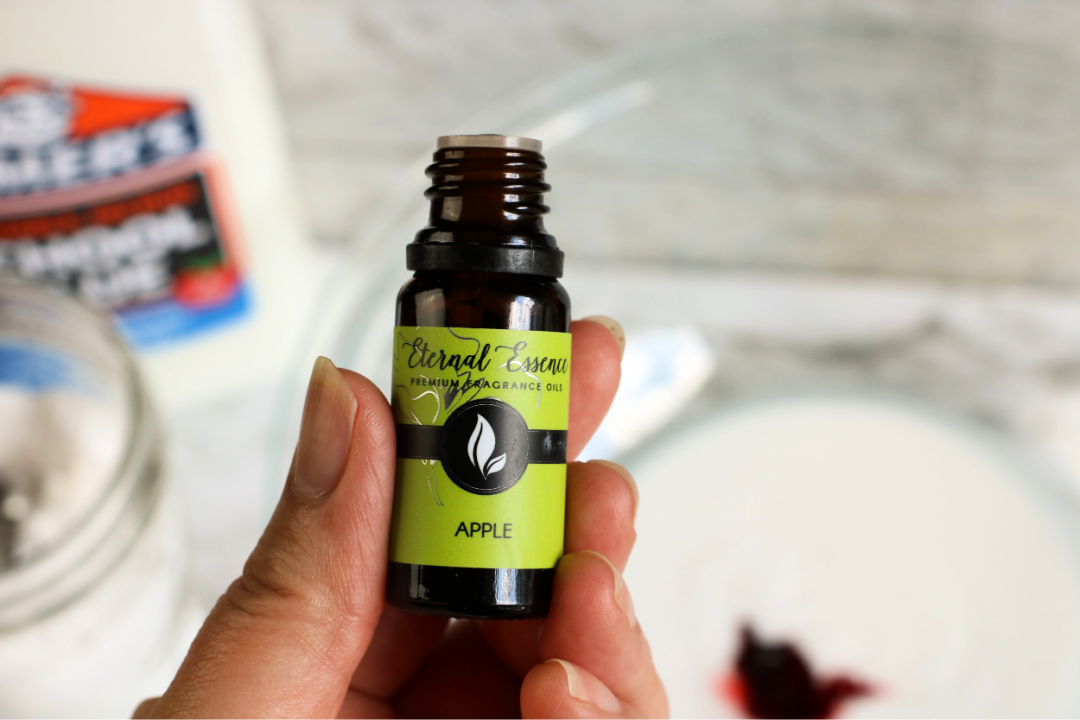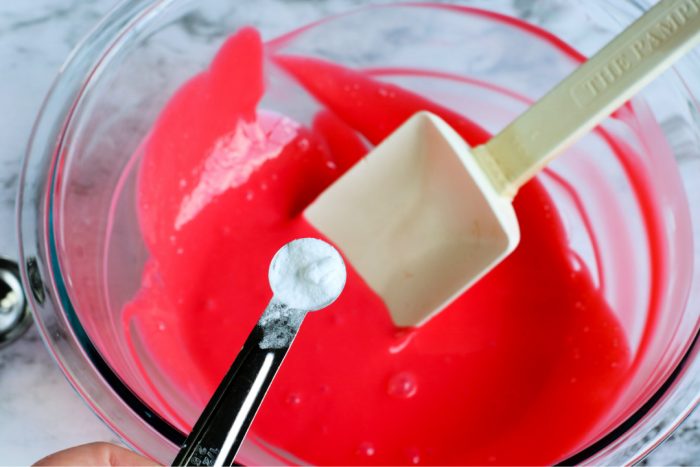 Add the contact lens solution to the glue mixture and stir well.
(Note: regular glue will require less contact lens solution than glitter glue. Add the contact lens solution slowly, mixing between additions, and add only enough to bring the glue together into a soft ball.)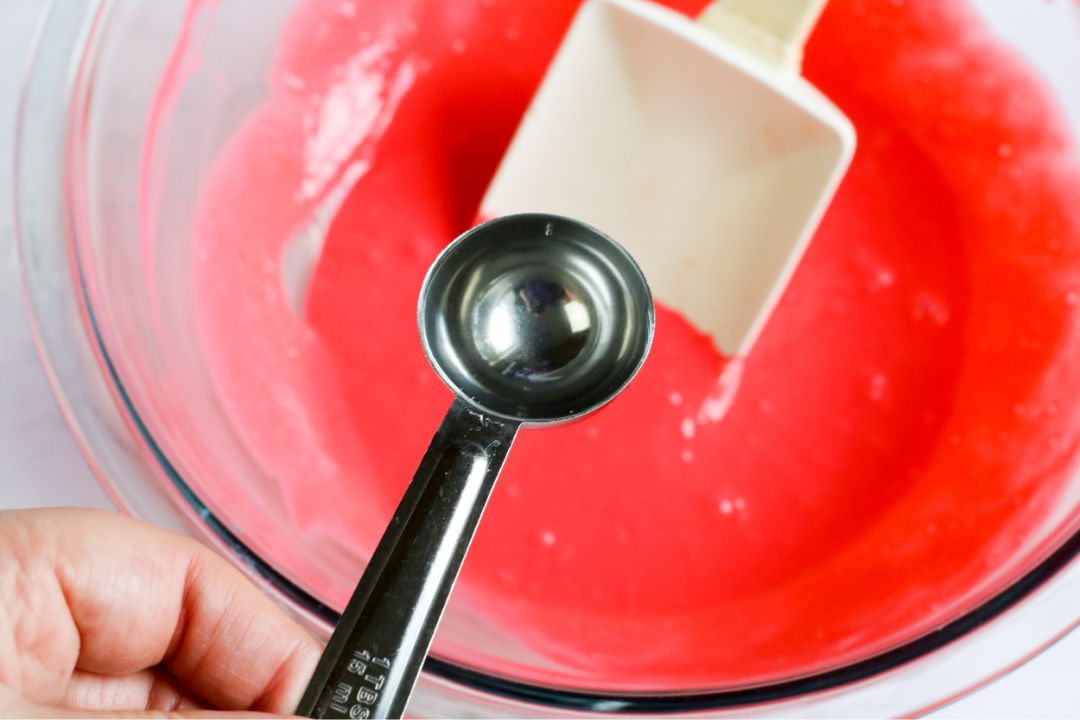 Remove the slime from the bowl. The slime will be sticky.
Begin to play with the slime, stretching or kneading it as you would bread dough, to bring the slime together.
The slime is ready when it is no longer sticky.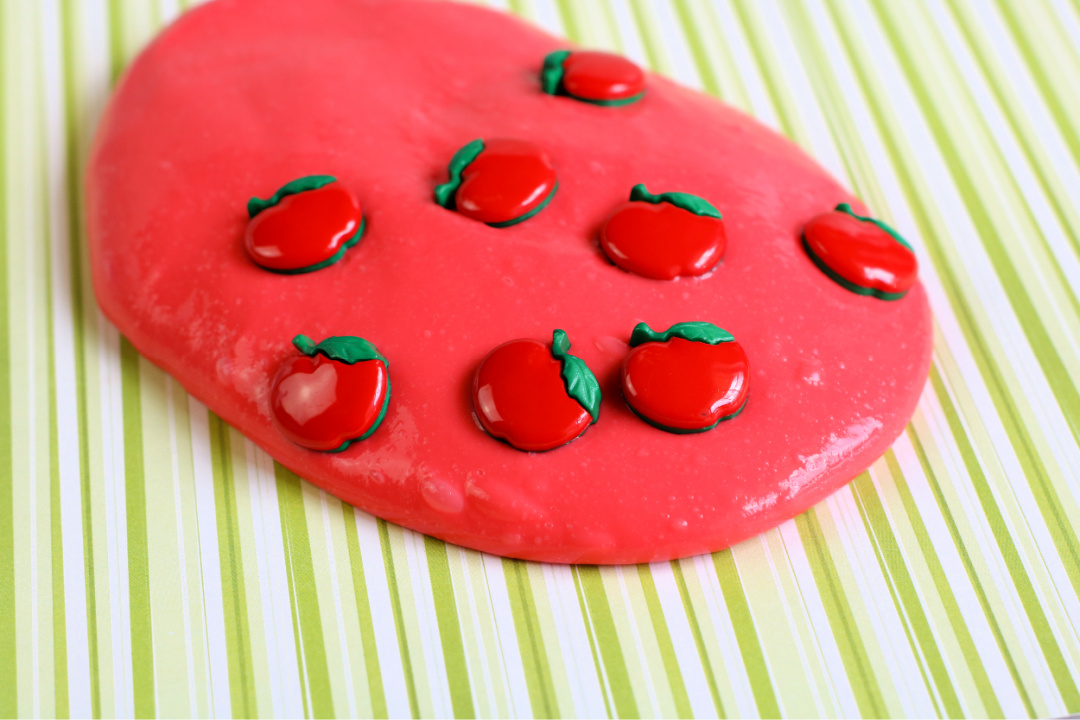 Store slime in an airtight container in the refrigerator when not in use.
Check out these slime containers!
More Slime Ideas:
Red, White, and Blue Patriotic Slime
St. Patrick's Day Shamrock Slime