Are you looking for cute bedding for a baby girl? Here are my favorite Baby Girl Crib Bedding Sets!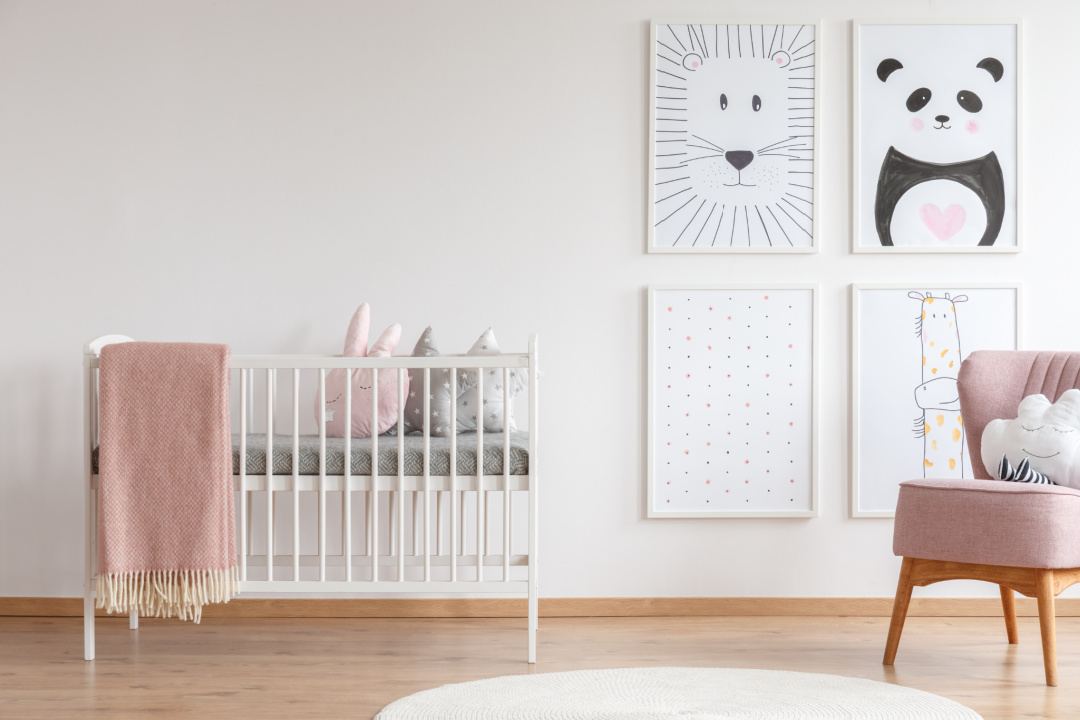 Shopping for baby girl bedding is a lot of fun! There are so many options to choose from when it comes to selecting your favorite set.
When selecting the perfect bedding set, you'll want to keep the following in mind: theme, color, price, what's included in each set, and safety.
Theme
When selecting a theme, you'll want to make sure your set matches the rest of the room decor. Or, you can select your bedding set and THEN decide what you'll want the room decor to be.
You can find a variety of themed bedding including floral, hearts, butterflies, clouds, forest animals, rainbows, unicorns, sea life, and more.
Color
You'll most likely want the crib bedding to match the colors of your nursery. Most baby girl bedding sets include the colors white, pink, purple, rose gold, coral, gray, and can include other neutral colors like pastel yellow, green, or orange.
Price
Depending on what your budget is for your bedding set, you'll want to stick to your budget. Bedding can average anywhere from about $50 to $200 or more depending on what you are looking for!
What's Included in Each Set
Make sure you are aware of what's included in each bedding set. Bedding sets can include a variety of pieces. I prefer to pick out a set that includes everything I need including the fitted sheet and crib skirt. All of the others are extras in my opinion, so just check to see how many pieces your bedding set comes with.
Crib Safety Tips
When selecting baby sets, please keep in mind crib safety tips. Read these tips to make sure the sets you choose will be safe for your baby. For example, I didn't use a comforter, pillows, or stuffed animals in my baby girls cribs until they were toddlers. My girls slept on the fitted sheet without the crib comforter, but I did use the crib comforter at times on the floor during supervised play time! Find more safe sleep tips here.
With all of this in mind, here are my selections for the best baby girl bedding sets for the crib. When selecting the following, I did look at all of the above as well as the customer reviews!
Baby Girl Crib Bedding Sets Pink
Baby Girl Crib Bedding Sets Purple
My FAVORITE Baby Brand on Amazon: Lambs & Ivy – Their selection is amazing! So many adorable options. Check out their baby bedding and decorations here.
Baby Girl Crib Bedding Sets
Sweet Jojo Designs Boho Rainbow
Lambs & Ivy Signature Botanical Floral 4-Piece Crib Bedding Set
4 pc. Blush Pink, Gold, Grey and White Star and Moon Bedding Set
4-Piece Crib Bedding Set for Girls
The Peanutshell Pink Floral Crib Bedding Set
La Premura Sunflowers Nursery Crib Bedding Set
Grace 4 Piece Baby Girl Dusty Pink Floral
Bedtime Originals Blossom Floral 3-Piece Baby Crib Bedding Set