Bacon Wrapped Stuffed Jalapenos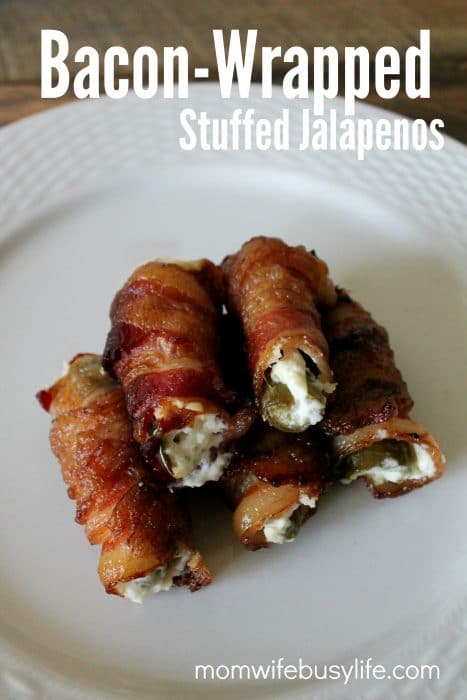 Football season is here and many families are enjoying backyard BBQs this fall and tailgating, too! My husband and I love to cook during the weekends during the fall before football games. We enjoy trying new recipes, but most of all, we love easy and simple recipes that take very little time. With three kids in the house, we have to make things quick because they require a lot of attention!
This fall, if you plan to have guests over and if you are taking advantage of tailgating this year, create these delicious Bacon Wrapped Stuffed Jalapenos. These stuffed jalapenos require only a few ingredients and cook up in no time. Throw them on the grill toss them in the oven!
Interested in more delicious bacon recipes? Check out these Bacon Recipes.

Bacon-Wrapped Stuffed Jalapenos Recipe
Ingredients:
Jalapenos
Whipped Cream Cheese
Bacon Slices
Directions:
1. Slice jalapenos lengthwise, and remove all of the, stems, seeds and veins.
2. Stuff jalapenos with whipped cream cheese.
3. Wrap a single slice of bacon around the jalapeno.
4. Place on a hot grill or in the oven until the bacon is golden brown and crispy.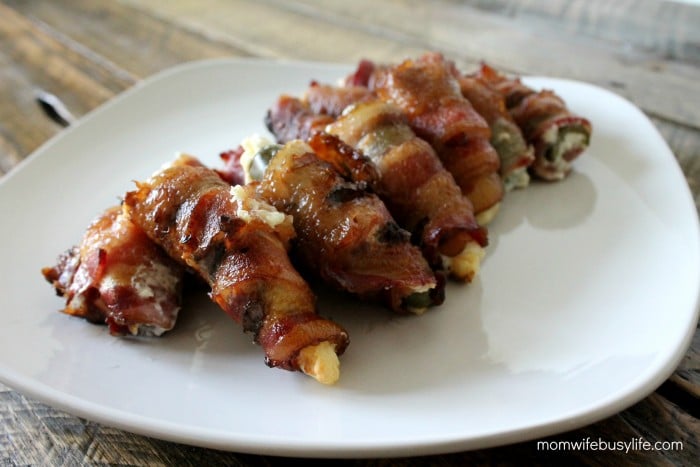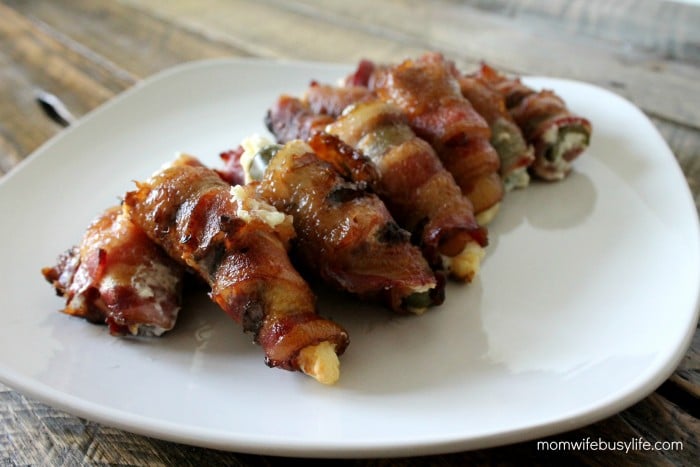 While you are here, check out our other popular bacon recipes below!
More delicious appetizer recipes:
Check out more easy recipes for busy moms!