Are you planning a fun beach party? Serve these amazing and delicious Beach Themed Snacks for the guests this summer!
This summer, treat your family, friends, and guests to these unique and creative snacks that are perfect for your next beach party!
If you are hosting a beach party, a beach movie day for kids, or fun outdoor summer gathering and you want to serve beach themed snacks, this is your go to list to help you find great ideas!
You'll find cupcakes, cookies, graham cracker recipes, pretzel recipes, and more!
Plan an indoor beach themed movie day! Check out what easy snacks and drinks we served during our movie day!
Beach Themed Snacks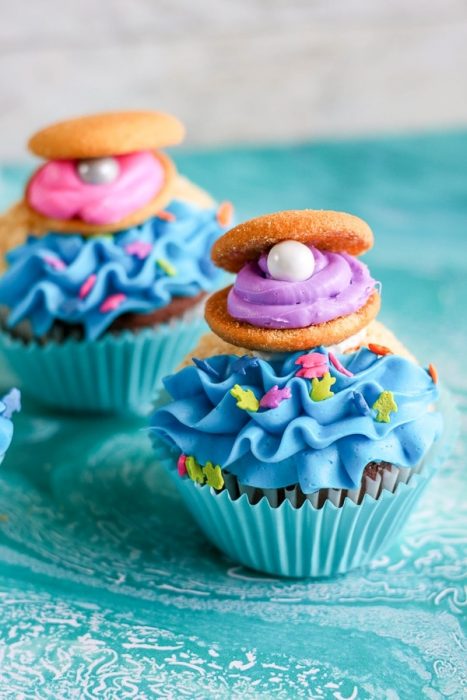 These clam shell cupcakes are a great summer themed treat. They are surprisingly easy to make using store bought icing and vanilla wafers.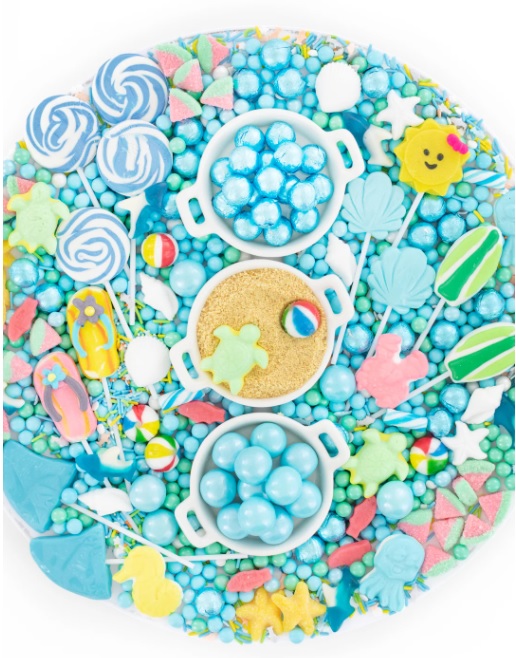 Beach Party Candy Charcuterie Board
Create this fun and colorful beach party candy charcuterie board to serve your guests! This neat display of candy will have everyone talking!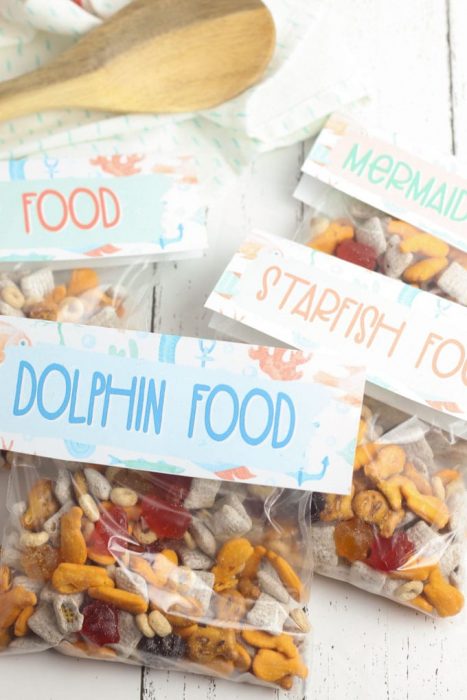 Beachy Sweet and Salty Snack Mix
With a delicious combination of sweet and salty treats, this beach-themed snack mix (with printable tag) is perfect for any birthday or pool party!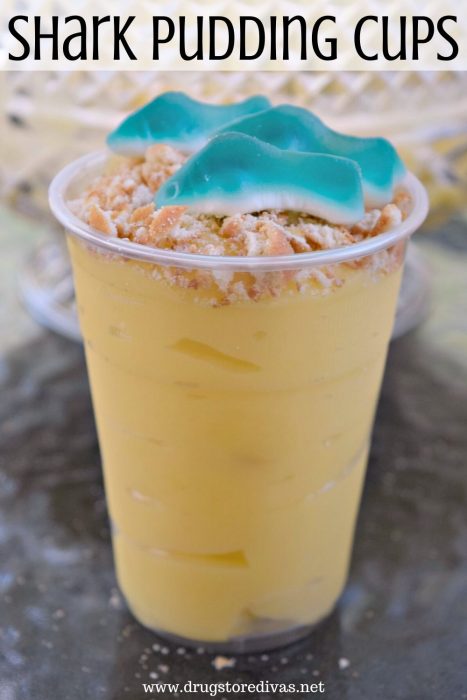 Serve these individual shark pudding cups for your guests filled with pudding, graham cracker crumbs, and shark candy!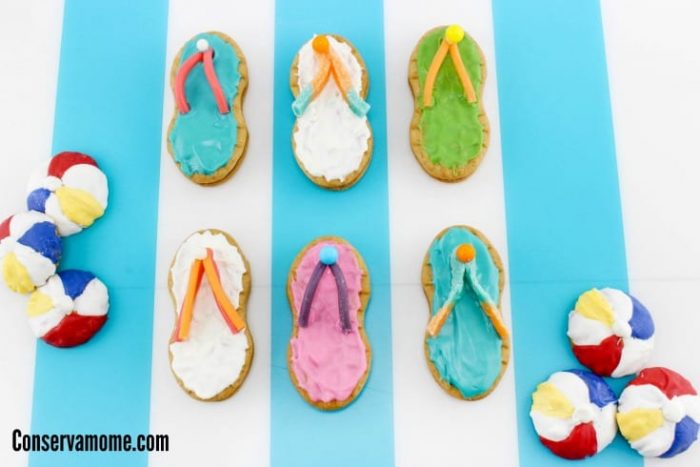 Flip Flop & Beach Ball Cookies
What better way to kick off summer than with these adorable flip flop & Beach ball cookies. Easy to make and even more delicious to eat, check out this fun addition to summer. These Summer fun cookies will be a huge hit wherever and whenever you make them.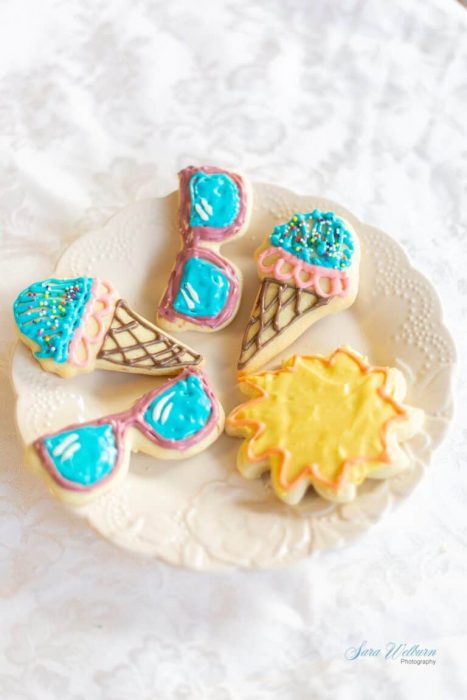 Summer Sour Cream Sugar Cookies
These summer-themed cookies are perfect for you next beach party! Made with sour cream and topped with a cream cheese frosting, they're fun to make and even more fun to eat!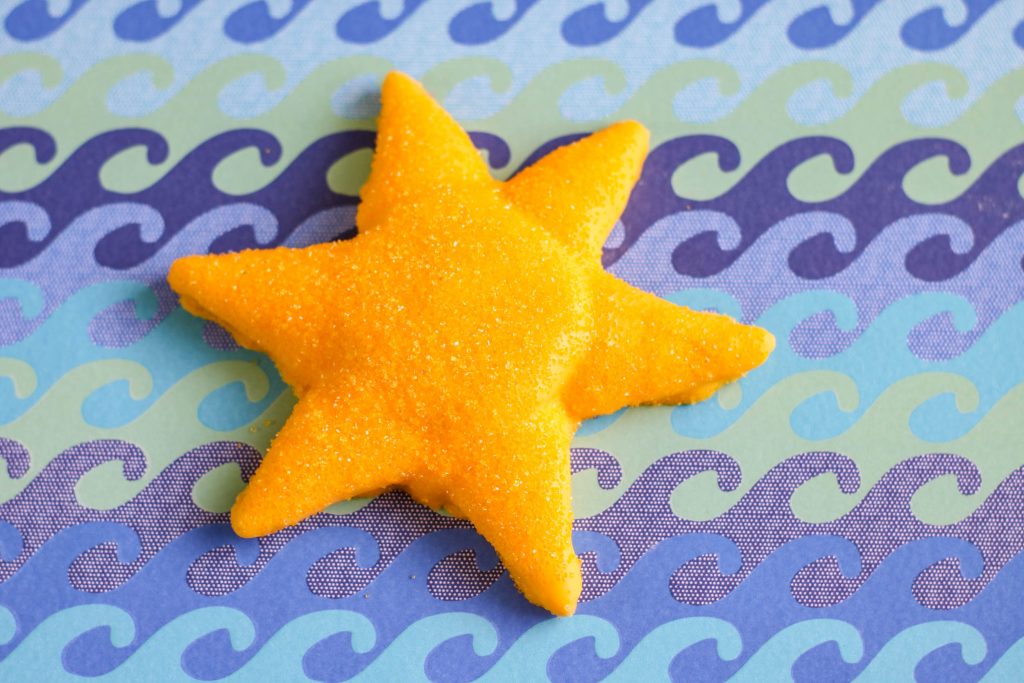 Looking for the perfect sweet and salty treat to bring sunshine to any day? These sun OREO cookies are sure to bring sunshine to any occasion!
Serve up these delicious beach themed cake balls this summer! This easy recipe uses graham cracker crumbs, sprinkles, and more.
Get creative with graham crackers and build a fun beach house with edible snack foods!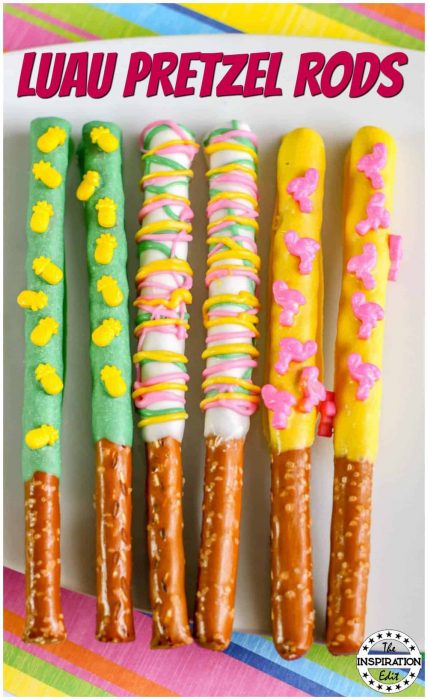 These Luau Pretzel Rods are just what the party needs. They are delicious and will bring your Luau to life.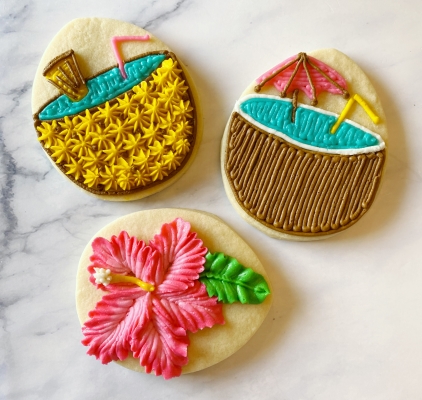 Tropical Buttercream Sugar Cookies
These buttercream sugar cookies are the perfect treat for the beach! Follow the step-by-step photo series and video tutorials to decorate tropical themed cookies.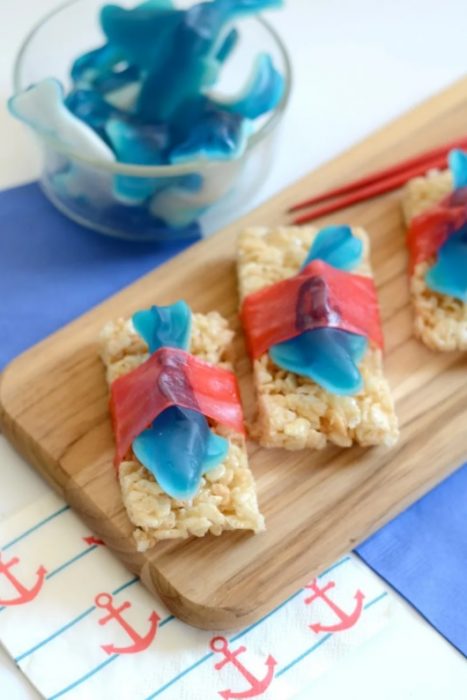 Create this shark themed sushi candy to serve at your next beach themed party, during shark week, or for shark themed birthday parties!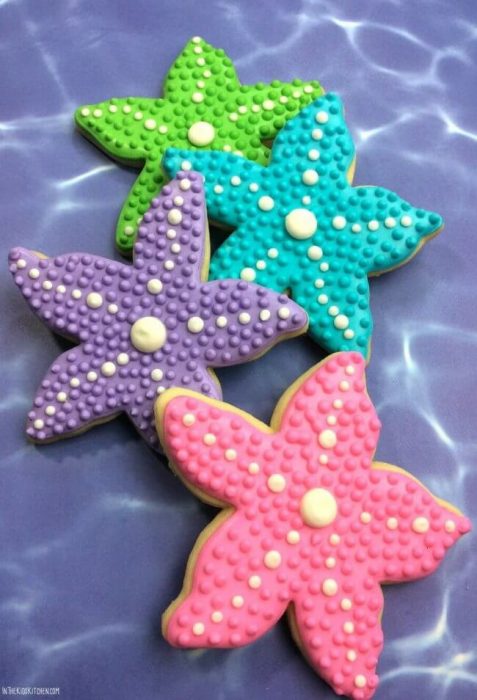 These colorful Starfish Cookies are perfect to enjoy for a movie night or for a summer kids party!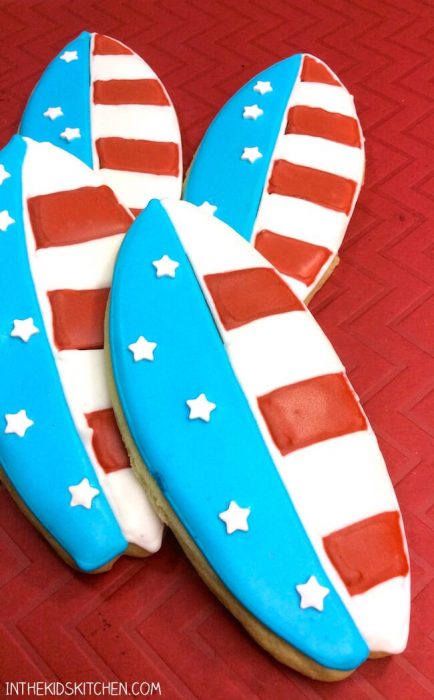 These patriotic surfboard cookies are unique and super-cute treat for your Memorial Day or 4th of July party. They'd also be perfect for a summer pool or beach party!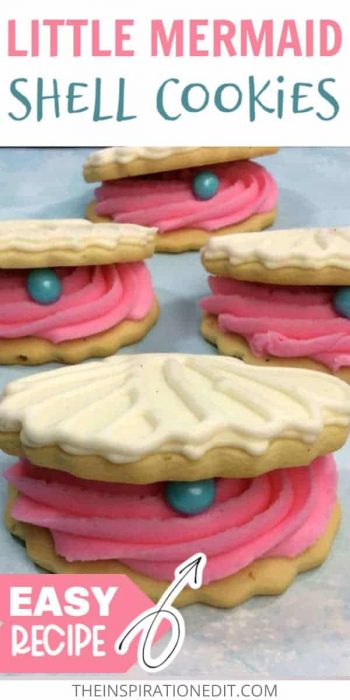 Enjoy this tutorial for Disney Inspired Little Mermaid Clam Shells. The Little Mermaid is an all-time favorite of mine and this recipe is sure to be a hit at your next beach themed party!
Watermelon Beach Pail and Beach Pail Party Cups
Learn how to turn a watermelon into a beach inspired treat! Host a beach themed party with a DIY Watermelon Beach Pail and Beach Pail Party Cups.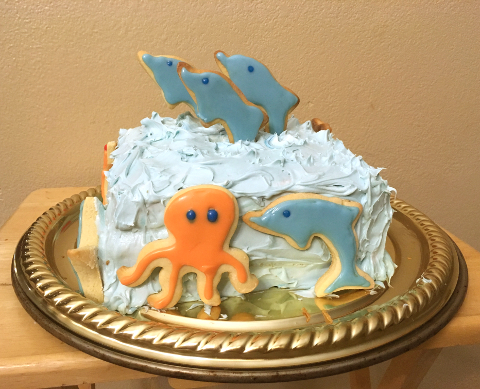 Ocean Themed Party Cake and Snacks
What's a beach without some sea life? Wow your guests with fun sea life snack ideas including a pear and pepper octopus and dolphin bananas.