Welcome to our butterfly matching game printable for kids!
This activity is a fun way to help children identify different colors and designs by finding the correct butterfly match.
This is a FREE 3 page printable pack that you can print and enjoy, today!
FREE 9 Page Printable Butterfly Activity Pack
Butterfly Popsicle Stick Craft
Life Cycle of a Butterfly Printables
Read more about this activity pack below!
Butterfly Matching Game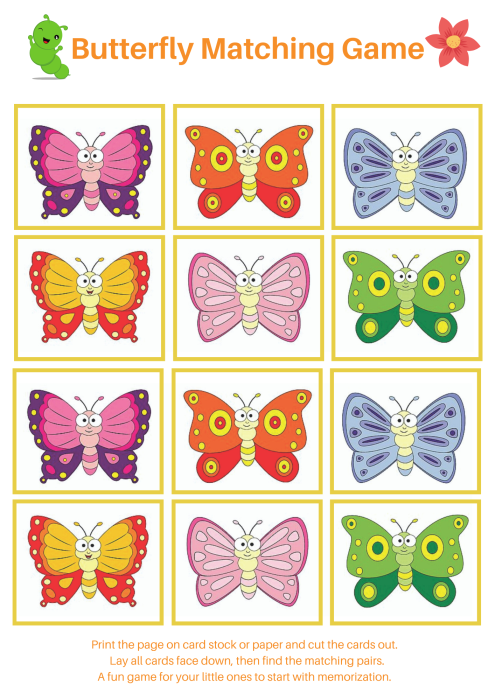 Directions:
To play, first print out the game cards and cut them out. Laminate the cards if you'd like the cards to last longer.
Then shuffle the cards and place them face down in a pile.
Take turns flipping over two cards at a time. If the two butterflies match, you get to keep the cards.
If they don't match, turn the cards back over and the next player takes their turn.
The player with the most butterfly cards at the end of the game wins!
You can also enjoy this cut and paste butterfly matching game.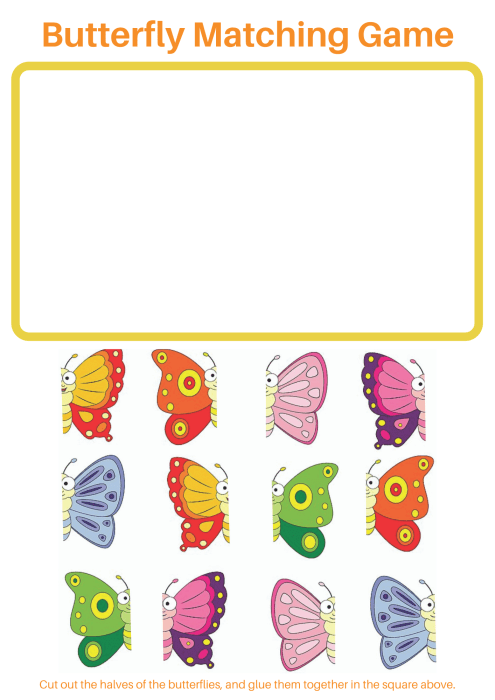 Finally, you can enjoy this butterfly matching game where you draw a line connecting the halves of the butterfly.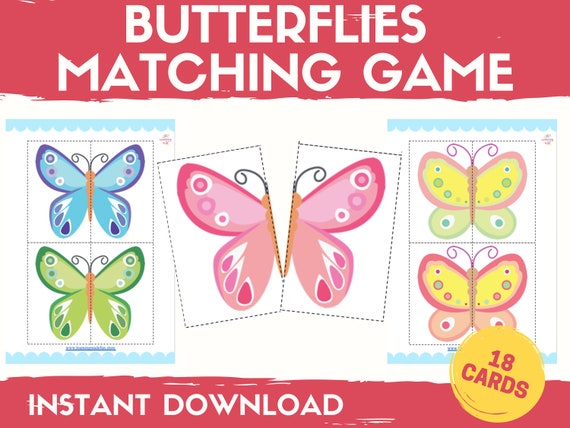 Butterflies Matching Game for Kids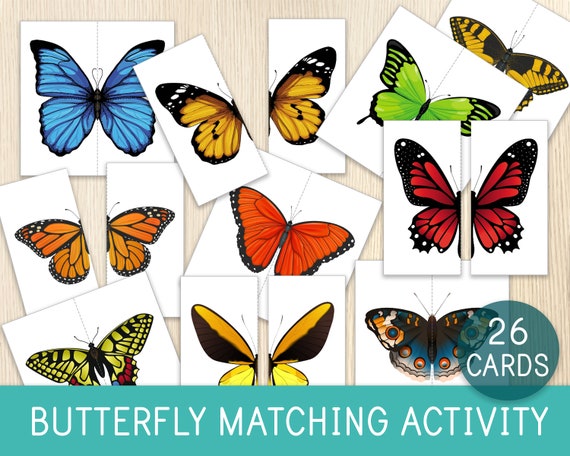 Butterfly Matching Activity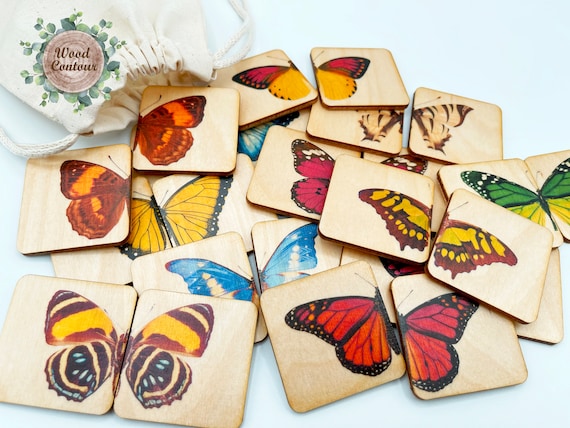 Montessori Wooden Butterfly Matching Game