This is a very simple Candy Corn Halloween Craft suitable for preschool and kindergarten-aged children. Creating crafts with Playdoh is perfect for helping young kids strengthen the muscles in their little hands.
Rolling out Playdoh and cutting it with a plastic knife helps young kids strengthen their fine motor skills and enhances their hand-eye coordination.
Adding small items like buttons, perler beads and pom poms will help your child with focus, concentration and hand-eye coordination. Not to mention, it's just FUN to play with!
Candy Corn Halloween Craft
Supplies: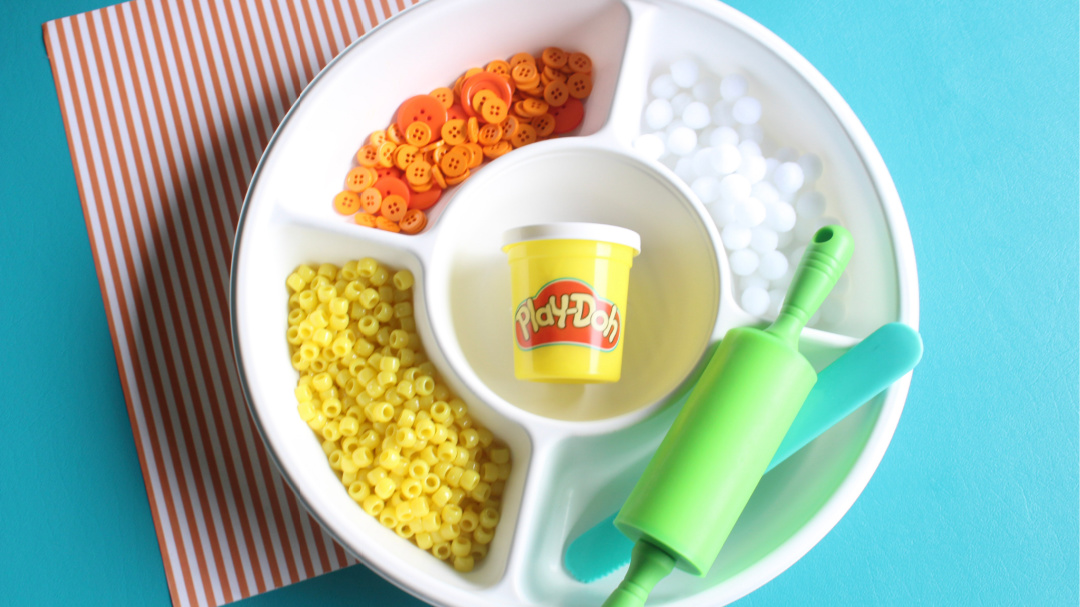 Directions:
Remove the white Playdoh from the can. Using a mini rolling pin, roll the dough out flat.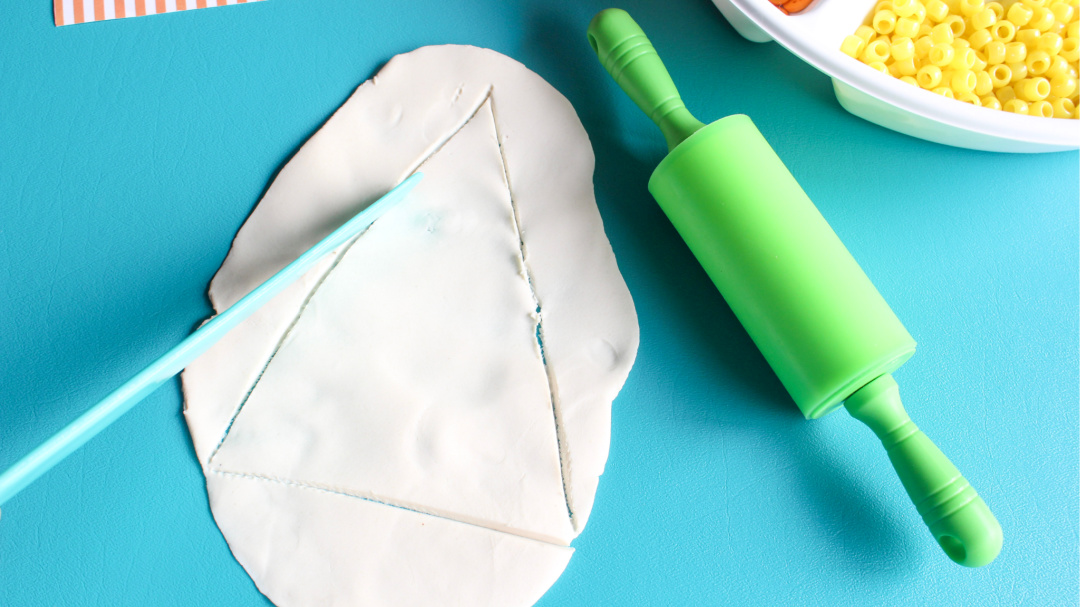 With a plastic knife, cut out a large triangle shape out of the flattened Playdoh. Place the extra pieces of Playdoh back inside the can.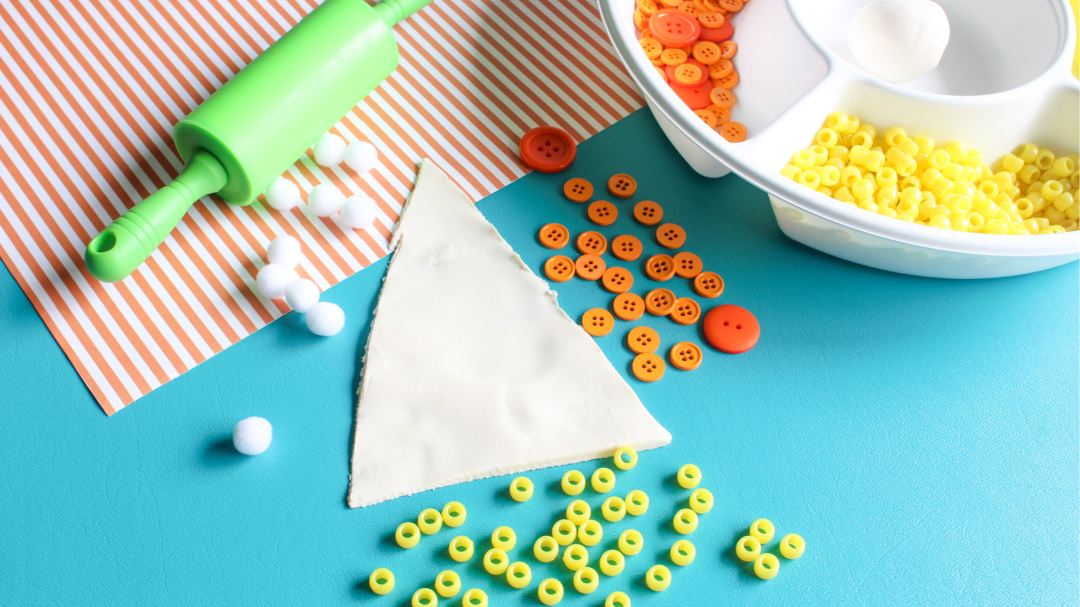 Have your child start at the base of the triangle and add yellow perler beads all along the bottom on the candy corn piece.
Fill the middle of the candy corn with orange buttons.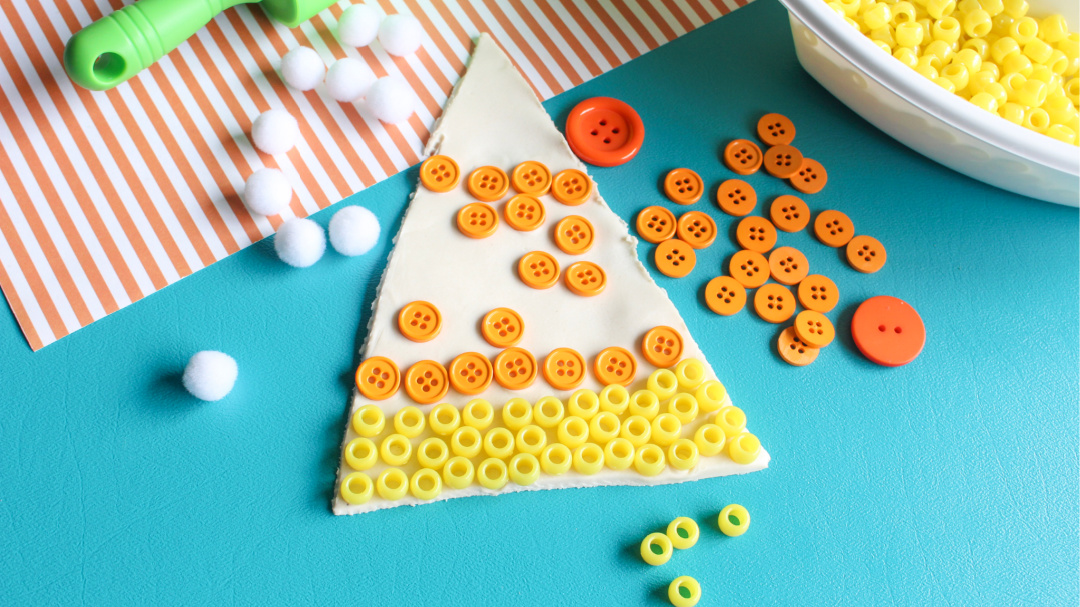 Place the white pom poms at the tip of the candy corn.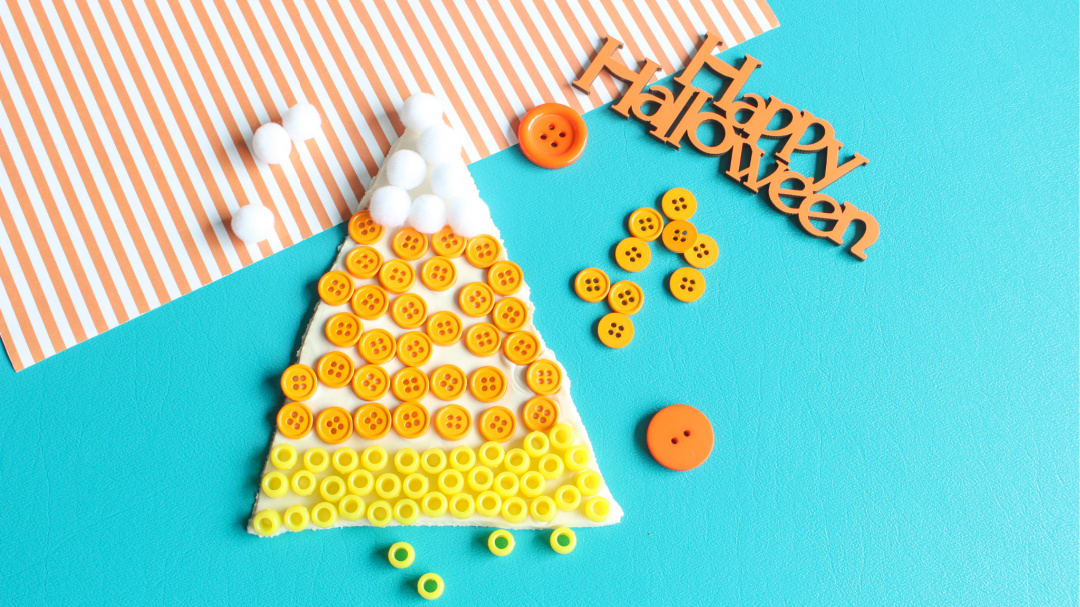 More Candy Corn Activities: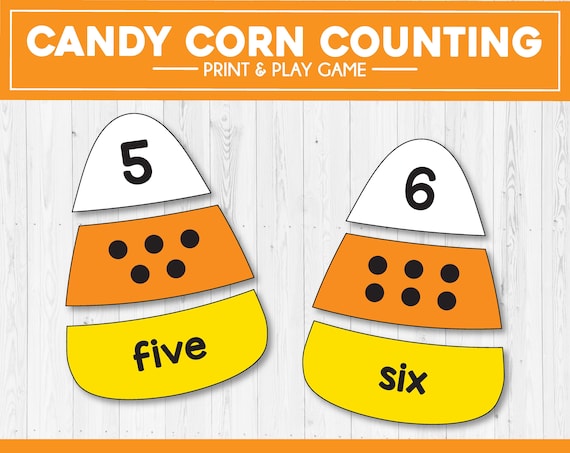 Candy Corn Counting Halloween Kids Games Halloween Puzzles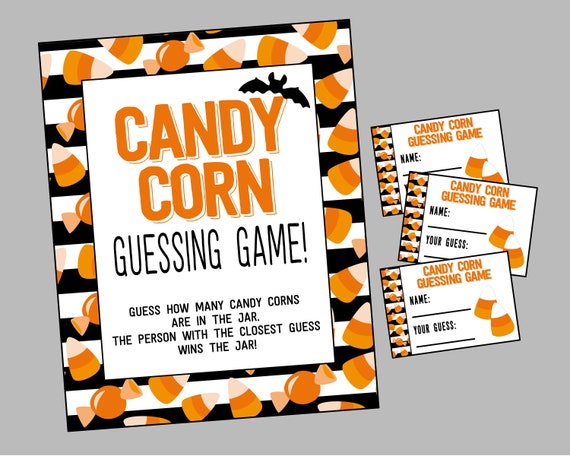 Candy Corn Guessing Game. Printable Guess How Many Candy Corns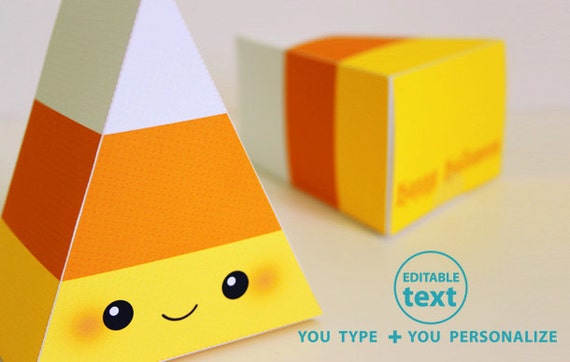 Halloween Candy Corn Printable Favor Box for Party or Birthday

Candy Corn CVC Build A Word Printable Learning Game For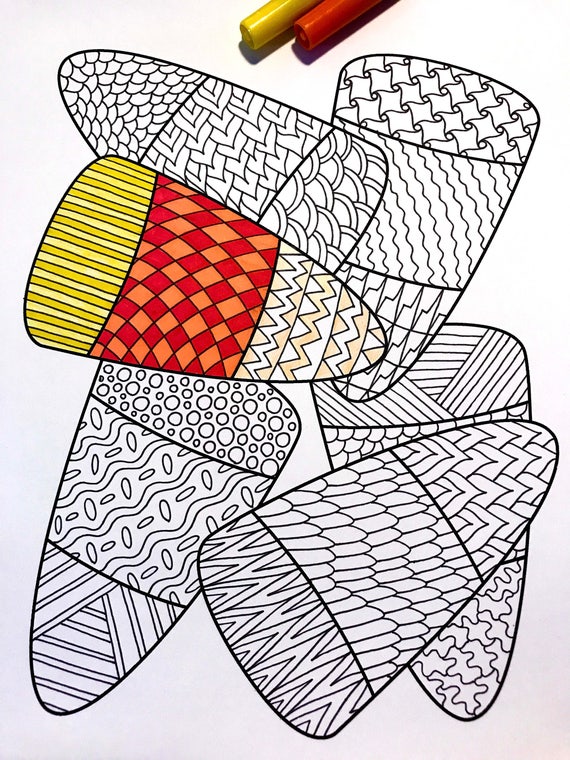 Candy Corn PDF Zentangle Coloring Page
>> Click here to sign up for my email list and get access to my FREE printable library!