Painting rocks is a fun activity for kids of all ages, and it's a great way to get into the Halloween spirit! Check out these amazing Candy Corn Painted Rocks below!
Candy corn is one of our favorite themes to use for this project. All you need is some rocks, orange paint, yellow paint, white paint, and black paint.
Paint pens are great to use, too!
The results are always so pretty – and your little ones will have a blast doing it!
Here are some Candy Corn Painted Rock ideas from Etsy available for purchase. Or, try to create some on your own to display or give as gifts this holiday season.
You can even hide them around your area locally for others to find!
Candy Corn Painted Rocks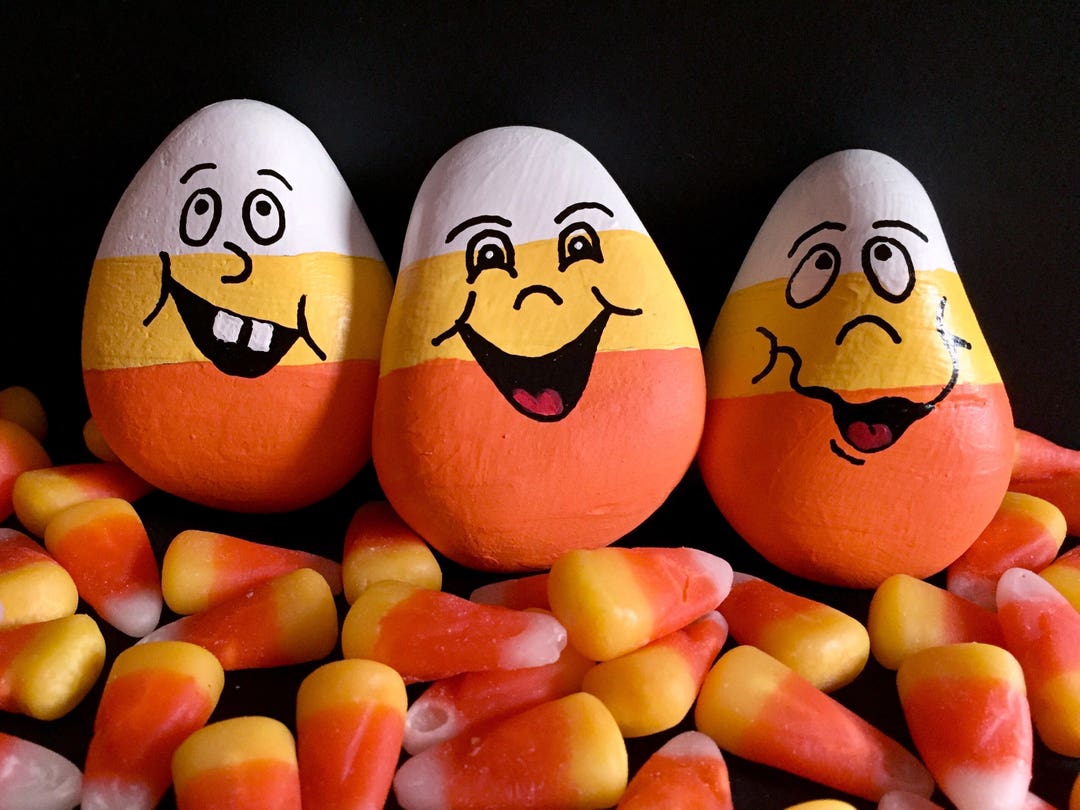 Candy Corn Painted Rocks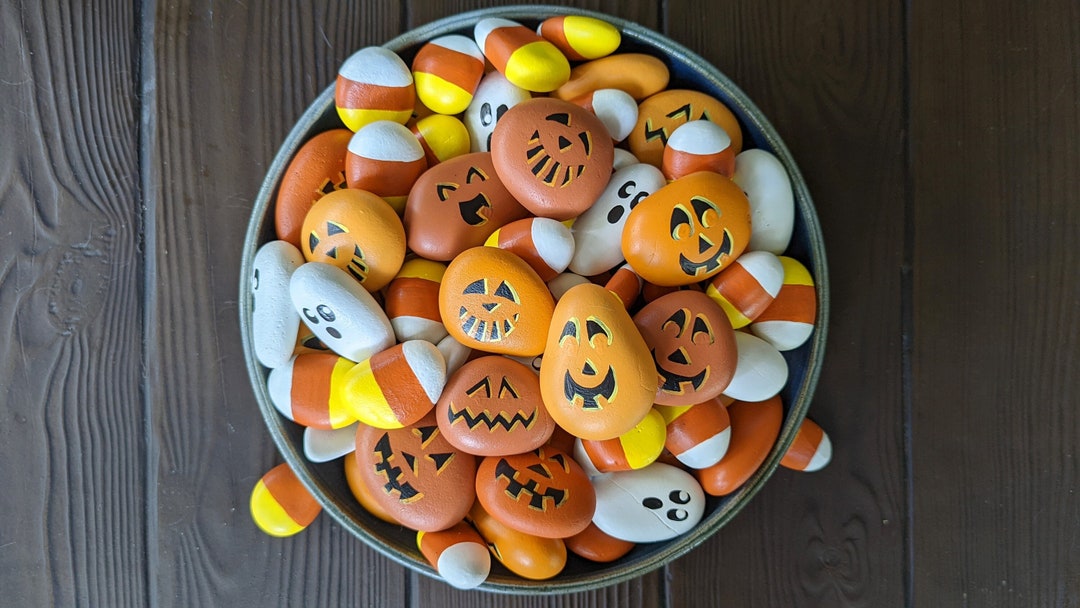 Candy Corn Painted Rocks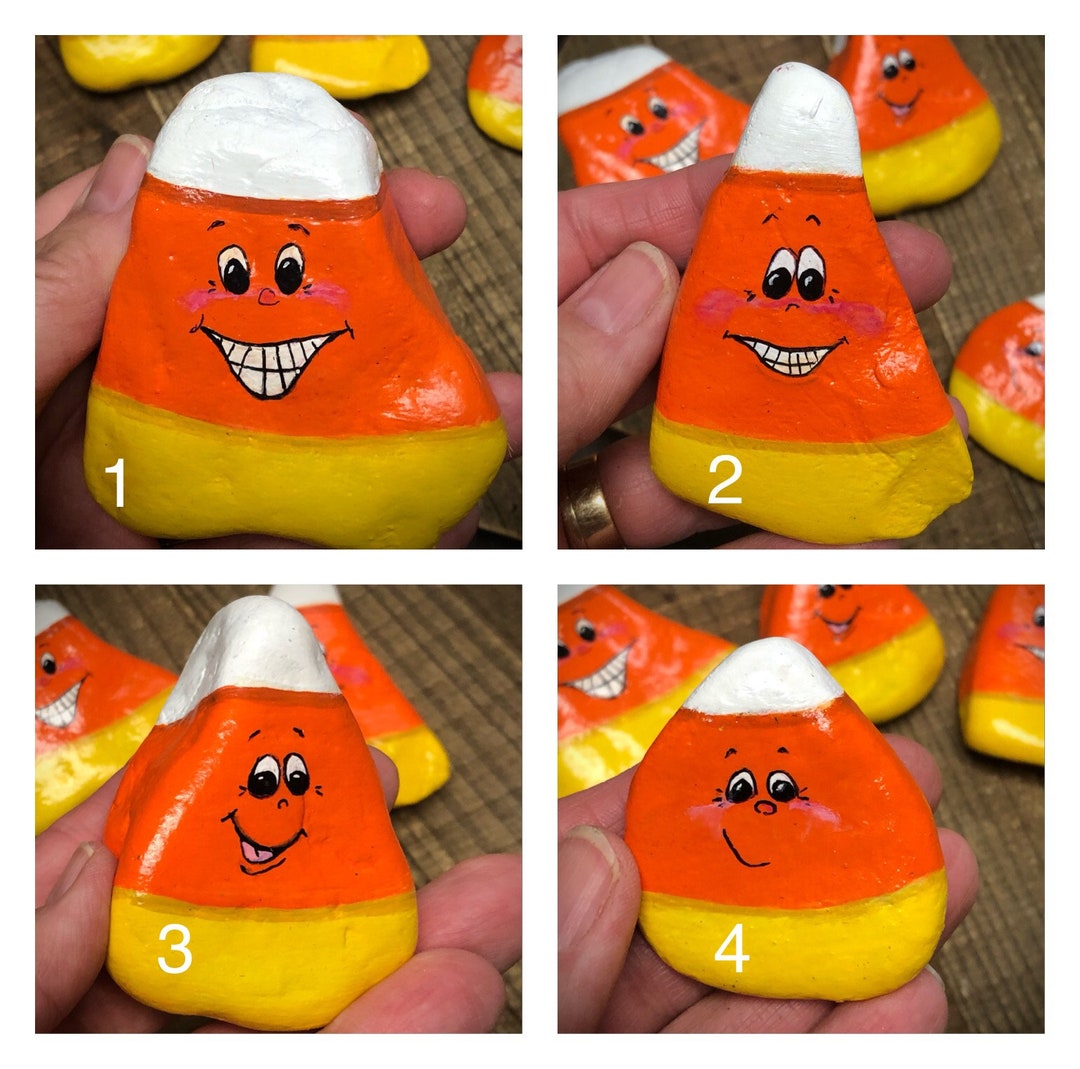 Candy Corn Painted Rocks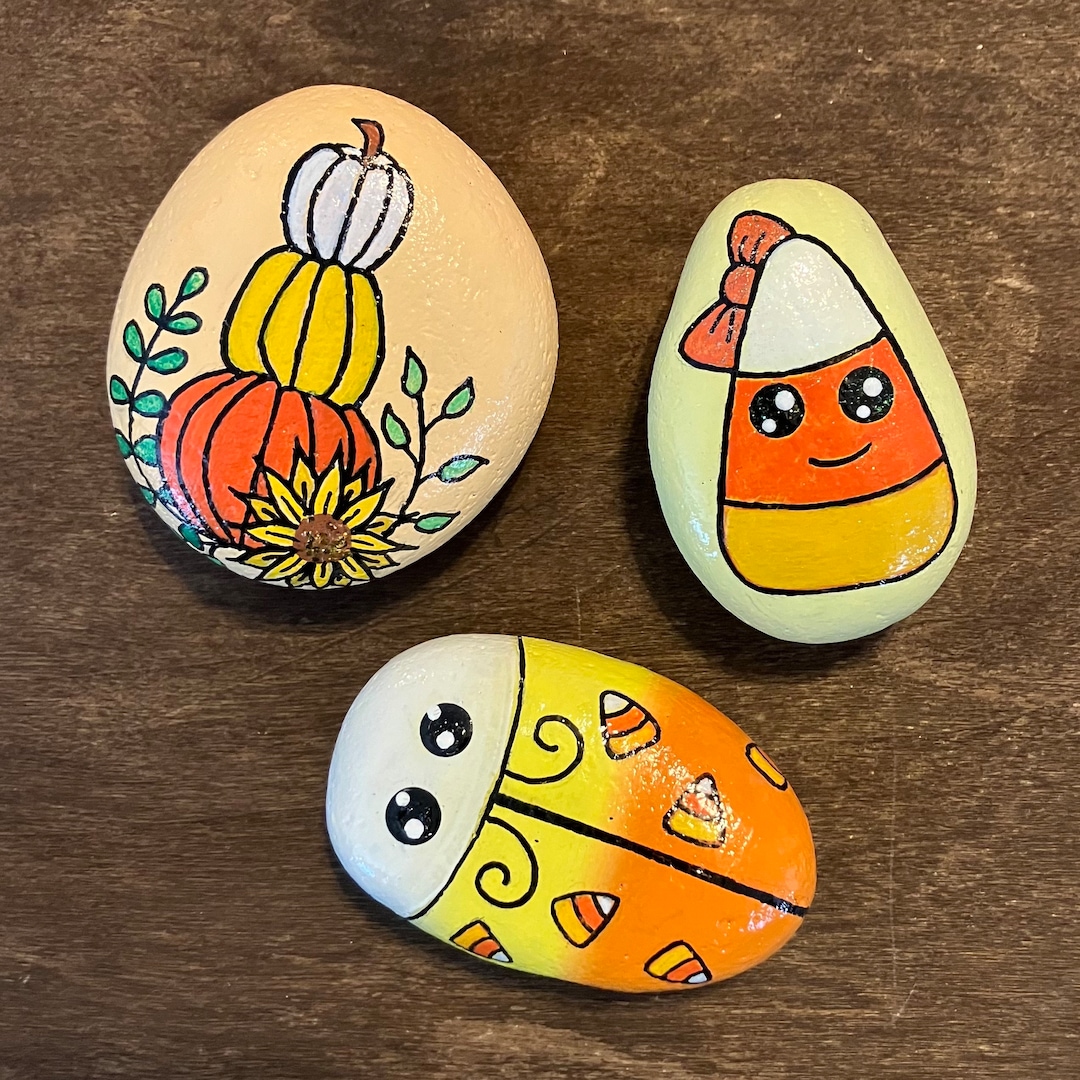 Candy Corn Painted Rocks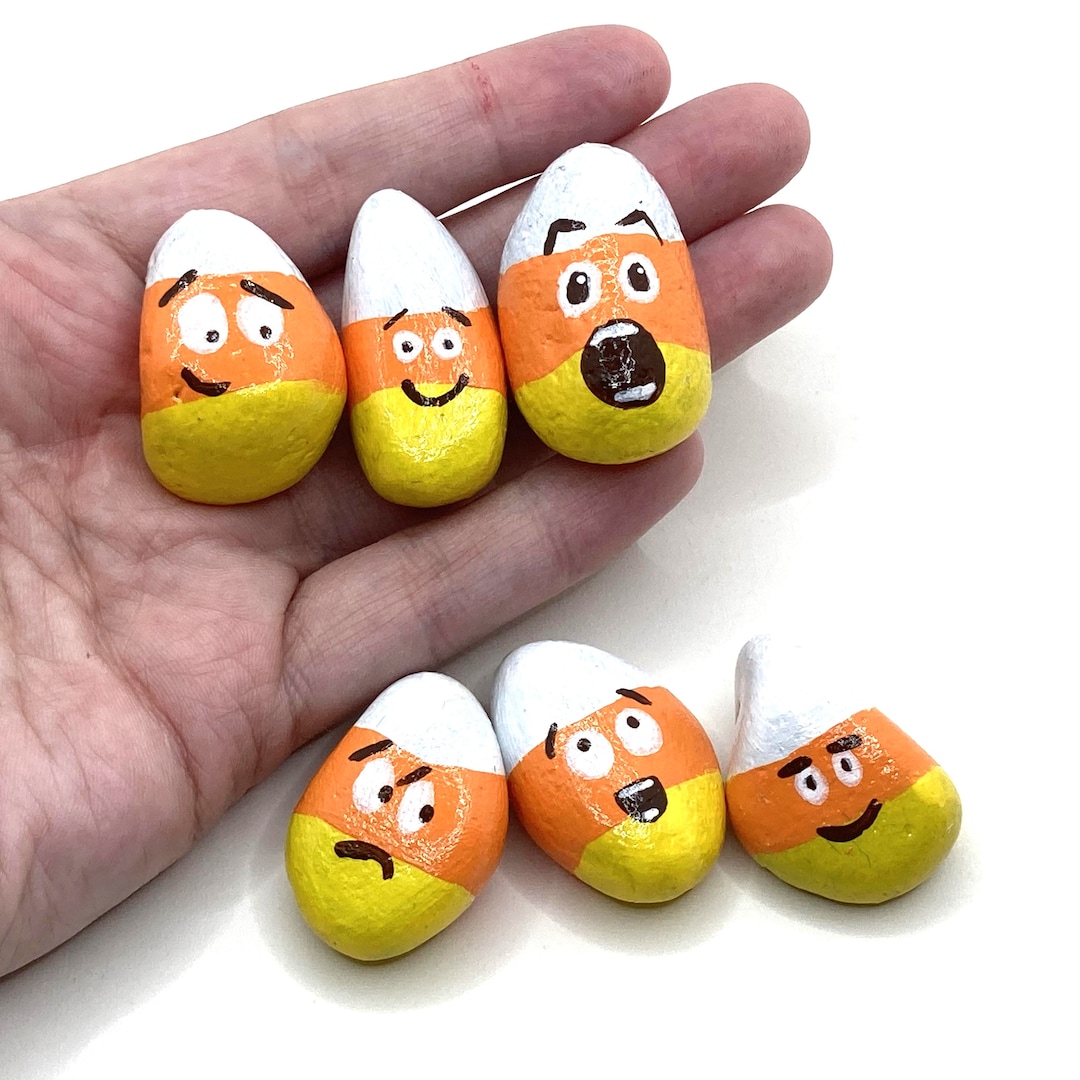 Candy Corn Rocks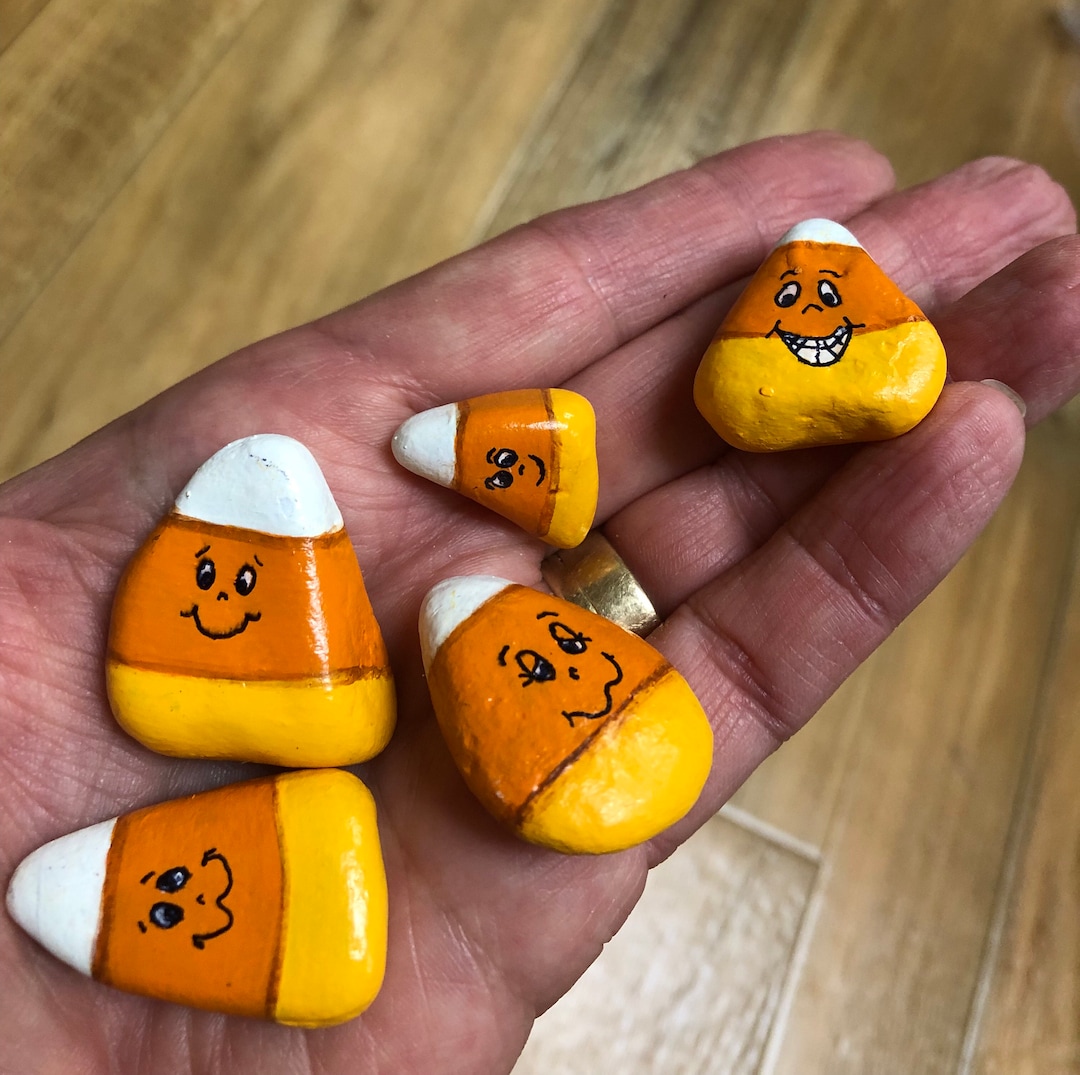 Candy Corn Painted Rocks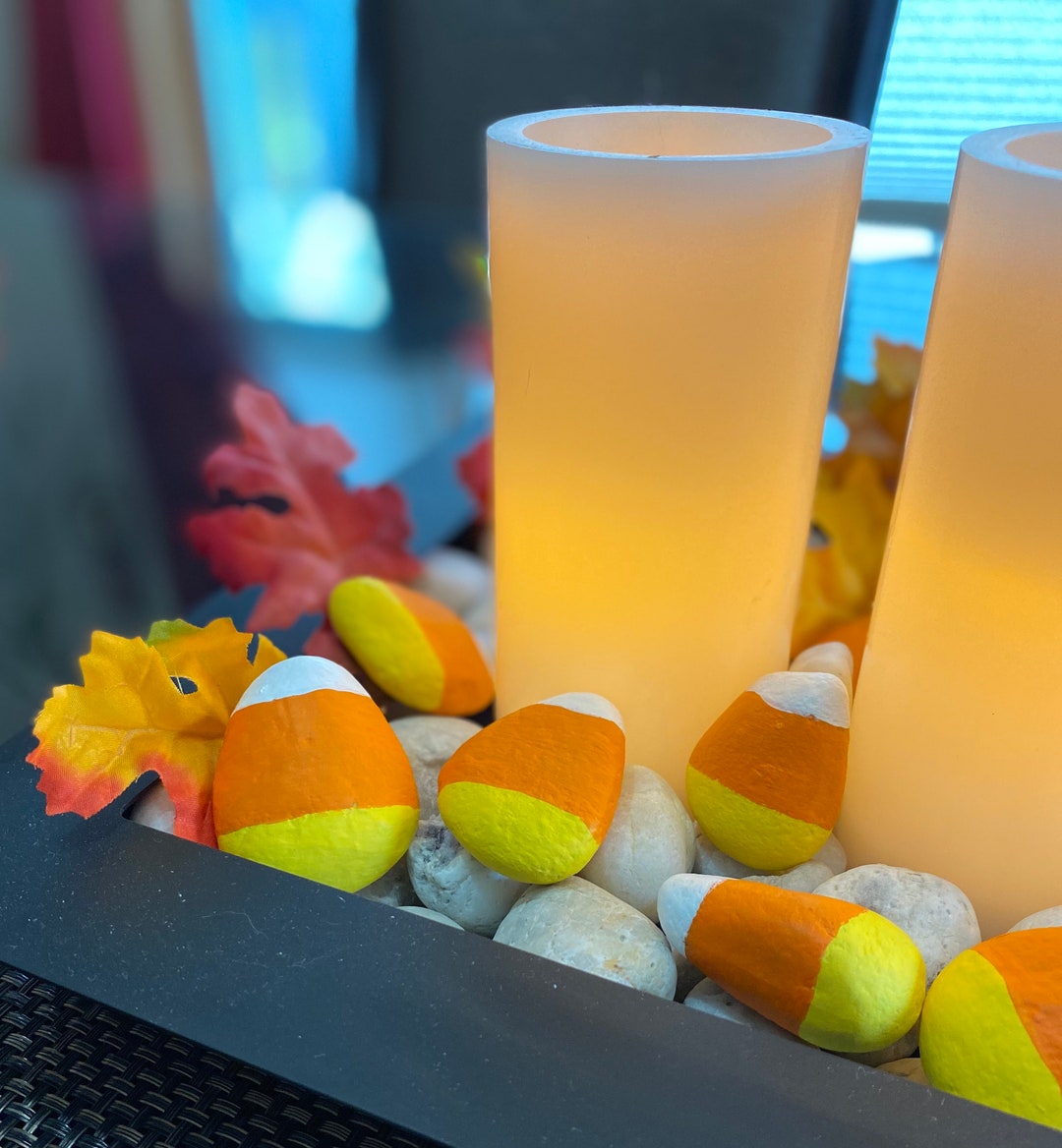 Candy Corn Rocks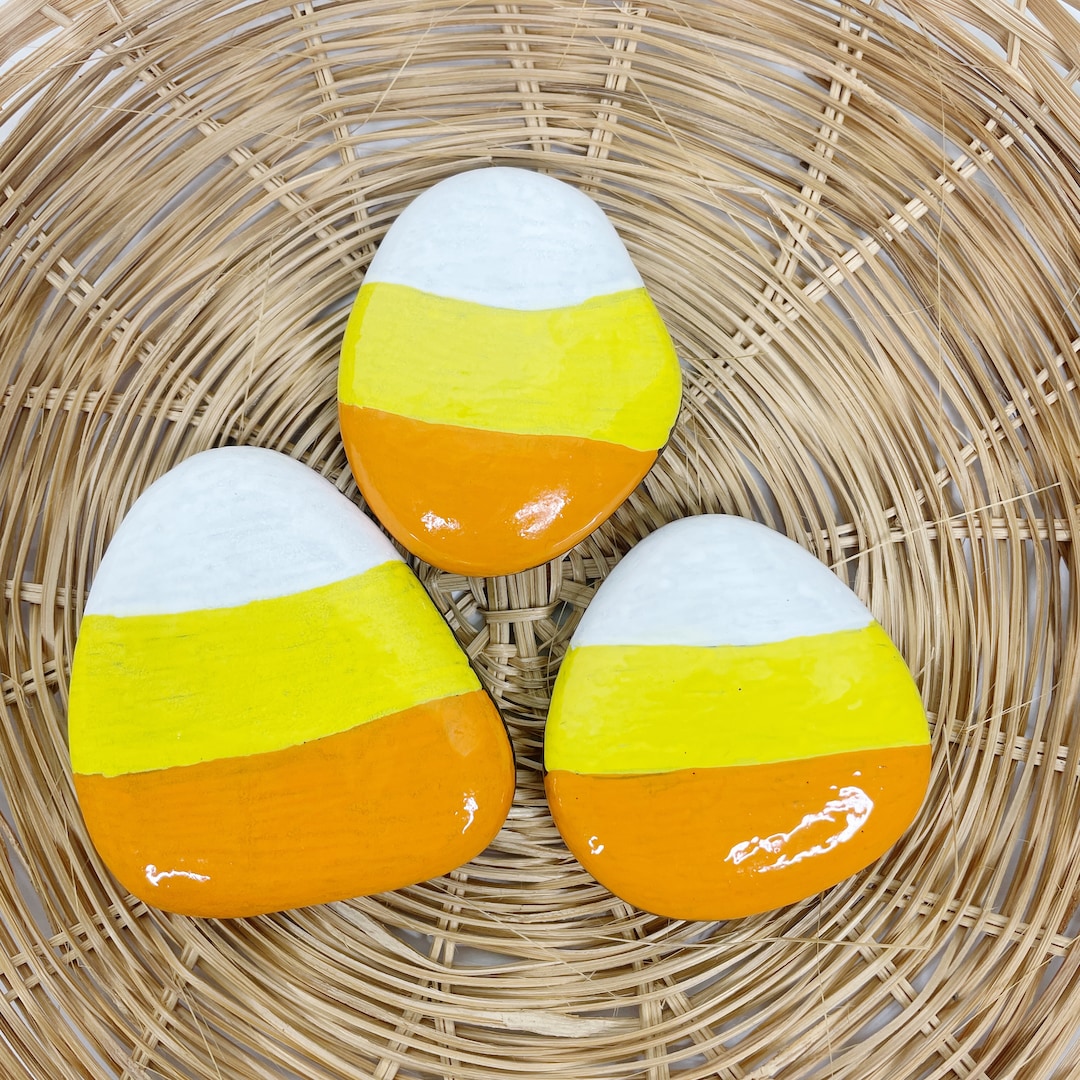 Candy Corn Hand Painted Rocks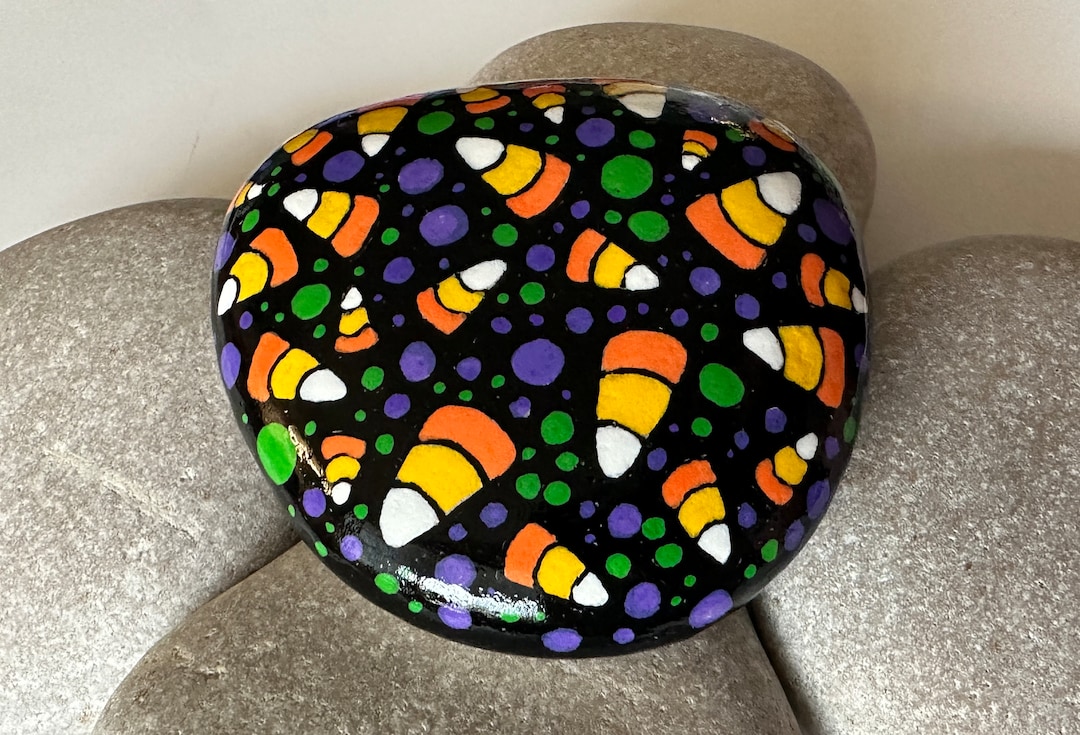 Halloween Painted Rocks
FAQs About Candy Corn Hand-Painted Rocks
What are candy corn hand-painted rocks?
These are small rocks or pebbles that are painted to resemble candy corn, a popular Halloween candy. They're often used as decorations during the fall season or given as cute gifts.
What materials do I need to create these rocks?
You'll need smooth, flat rocks, acrylic paint (white, orange, and yellow), paintbrushes, a sealant (like Mod Podge), and possibly a pencil or chalk to sketch your design.
How do I paint a rock to look like candy corn?
Start by cleaning the rock and drying it. Sketch a candy corn shape or simply paint three sections: white at the tip, orange in the middle, and yellow at the base. Let each color dry before applying the next. Once dry, seal with a protective coating.
How long do the painted rocks last?
With a good sealant and proper care, the painted rocks can last for years. However, their longevity can be affected by weather if left outside.
Are the painted rocks safe to eat?
No, they're not edible. They are meant for decorative purposes only. Keep them away from young children who might be tempted to put them in their mouths.
Can I use the rocks outdoors?
Yes, but make sure to use a weatherproof sealant to protect your design from rain and other elements.
Where can I get ideas or inspiration for candy corn rock designs?
Pinterest, crafting blogs, and art websites are great resources to find designs and inspiration.
Can I sell my candy corn hand-painted rocks?
Many artists and hobbyists sell their hand-painted rocks at craft fairs, online marketplaces like Etsy, or local shops.
How can I make the colors on my rocks vibrant and long-lasting?
Use high-quality acrylic paints and apply multiple thin coats, allowing each to dry in between. Sealing with a clear, UV-protectant sealant can also help preserve the vibrancy.
Why are my painted rocks chipping or losing color?
This could be due to several reasons like not cleaning the rocks properly before painting, not using a sealant, or using low-quality paints. Ensure you follow the steps correctly for best results.
Remember, these FAQs are general in nature. Depending on specific brands of paints or sealants, there might be additional considerations or steps to take.
Always refer to manufacturer's instructions when using specific products.