This Chocolate Covered Strawberries Recipe is great for anyone wanting to learn how to make their own treats. They are delicious!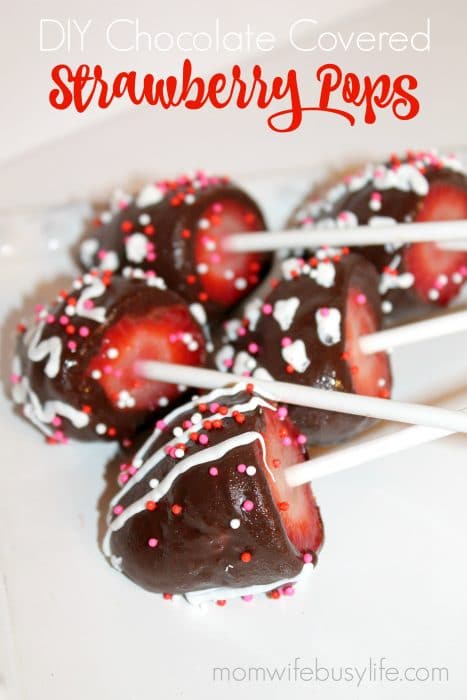 Making Chocolate Covered Strawberry Pops is a great way to get the family involved in a fun activity! Any time you add chocolate to the mix, you'll find my husband and girls hovering around me asking for a taste test! For an early Valentine's Day treat, we decided to try some Chocolate Covered Strawberry Pops. They are super easy and fun to make. Get creative — they don't have to be perfect because in the end, anything covered in chocolate is delicious, right? You can't really go wrong there!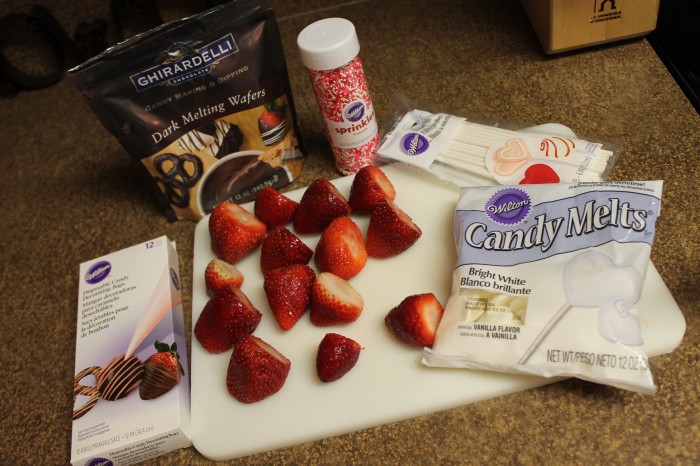 Chocolate Covered Strawberries Recipe
Supplies:
Important Note: If you are working on this recipe in the kitchen with small children, adults will need to cut the strawberries, operate the stove top and double boiler. For safety reasons, do not allow small children to operate the oven or double boiler. Contents are and will be hot and can burn small children. Allow kids to do the decorating at the end! 
Directions:
First, wash the strawberries well and cut the strawberry leaves off of each strawberry. Then, stick a medium sized lollipop stick in the middle of each strawberry.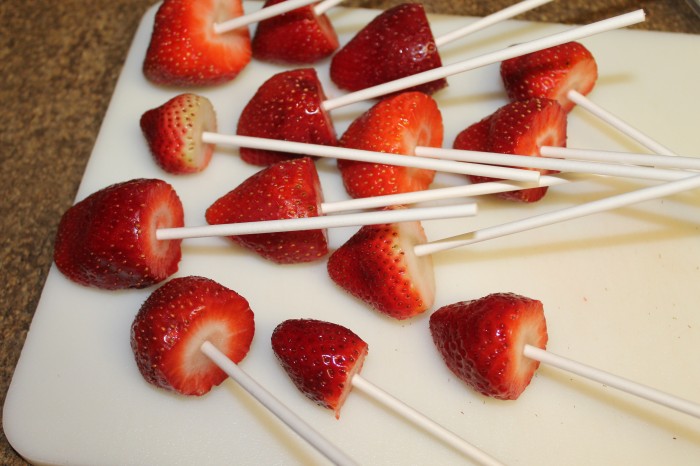 Adults only during this step: Melt the dark chocolate on the stove in a double boiler
. Dip each strawberry in the chocolate and cover. Place the strawberry pop in a cake pop holder
and let dry. Then, melt the white chocolate in a disposable decorating bag (follow the directions on the box when using these bags.)
Now, allow the kids to decorate the strawberry pops! Add sprinkles to make them colorful!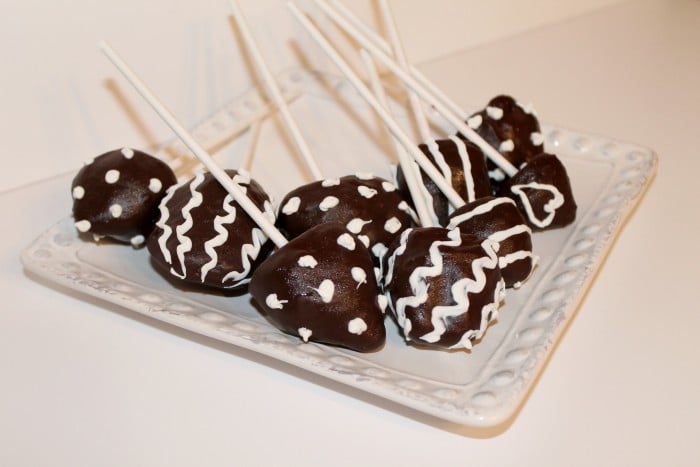 Place in the refrigerator until you are ready to serve! Enjoy!
More Strawberry Recipes
Strawberry and Blueberry Pudding Cups
Red, White, and Blue Jello Cups