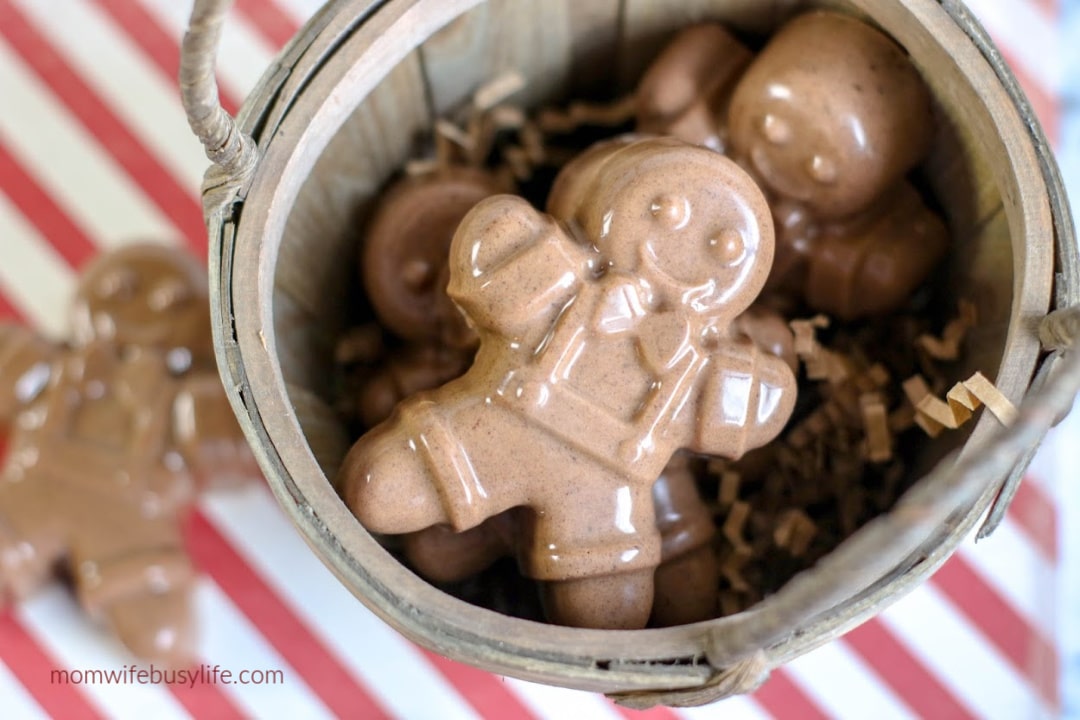 Gingerbread is one of my FAVORITE flavors during the holiday season. I love anything and everything gingerbread! I really enjoy pairing gingerbread with my coffee.
When you think of gingerbread, what comes to mind? You probably think of gingerbread men cookies or gingerbread houses. Did you know that you can make gingerbread SOAP? Yes, it's true. This fun and easy Gingerbread Man Soap recipe is a fun twist on this holiday favorite. Wrap these adorable gingerbread men in cellophane gift bags, tie with a pretty bow, and give as gifts this holiday season! (Just make sure you label, "Do not eat!") You can also set these out in the guest bathroom to use during the holidays.
Related:
DIY Snowflake Soap Recipe
Spring Flowers Sugar Scrub Bars Recipe
DIY Gingerbread Man Soap Recipe
Ingredients:
¼ cup ground ginger

2 to 3 tablespoons ground cinnamon

1 teaspoon vanilla extract
Directions:
Remove soap base from container and cut into pieces. Place in a microwave safe container and heat according to package directions. Once the soap is melted, work quickly as it will begin to harden immediately around the edges of the bowl.

Add spices and vanilla and whisk to blend.

If the soap has begun to harden, reheat in the microwave for about 10 seconds.

Pour melted soap into the molds and allow soap to rest for at least 45 minutes before moving.

When the soap is set, remove from the mold and package for gifts.
½ soap base makes 6 bars in the mold linked above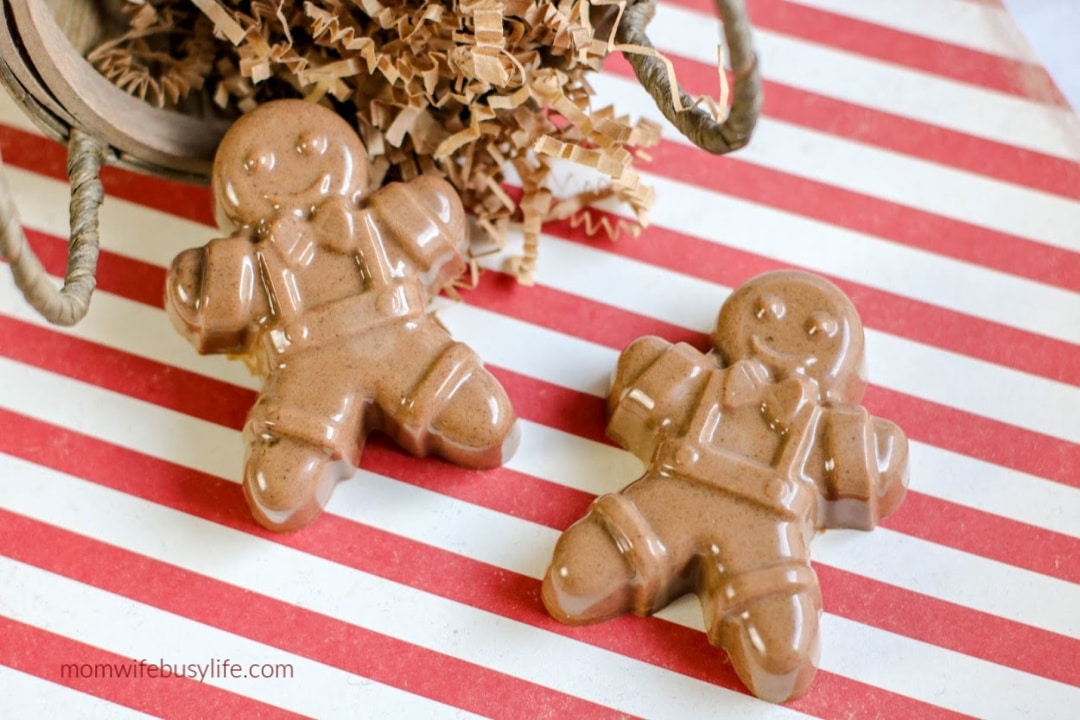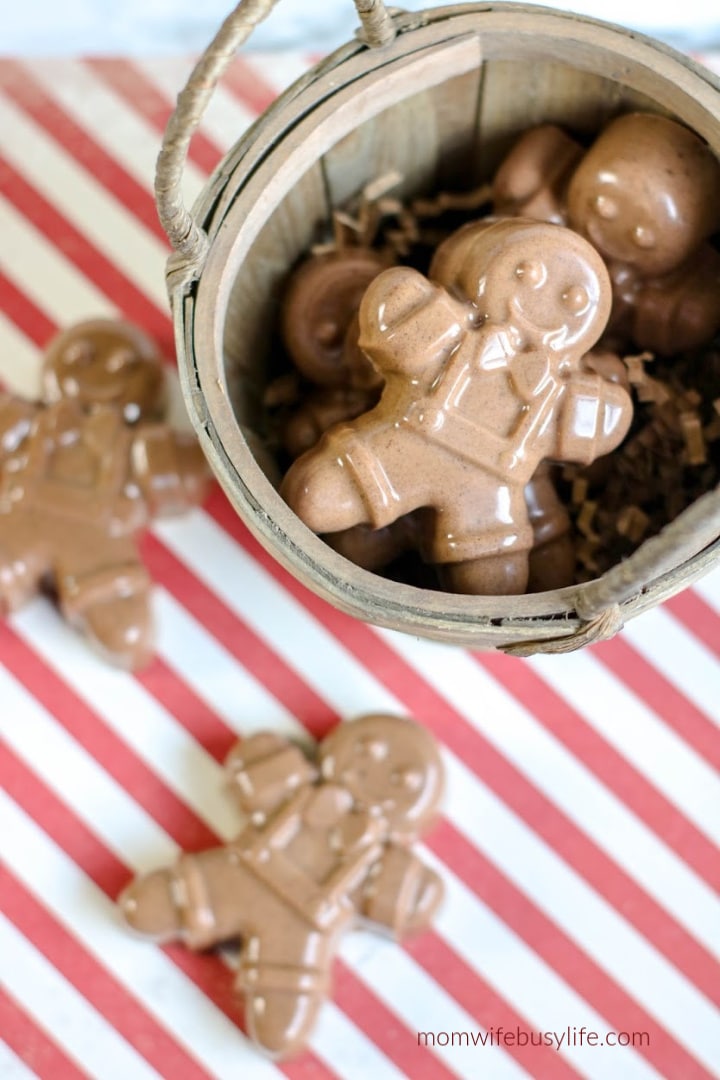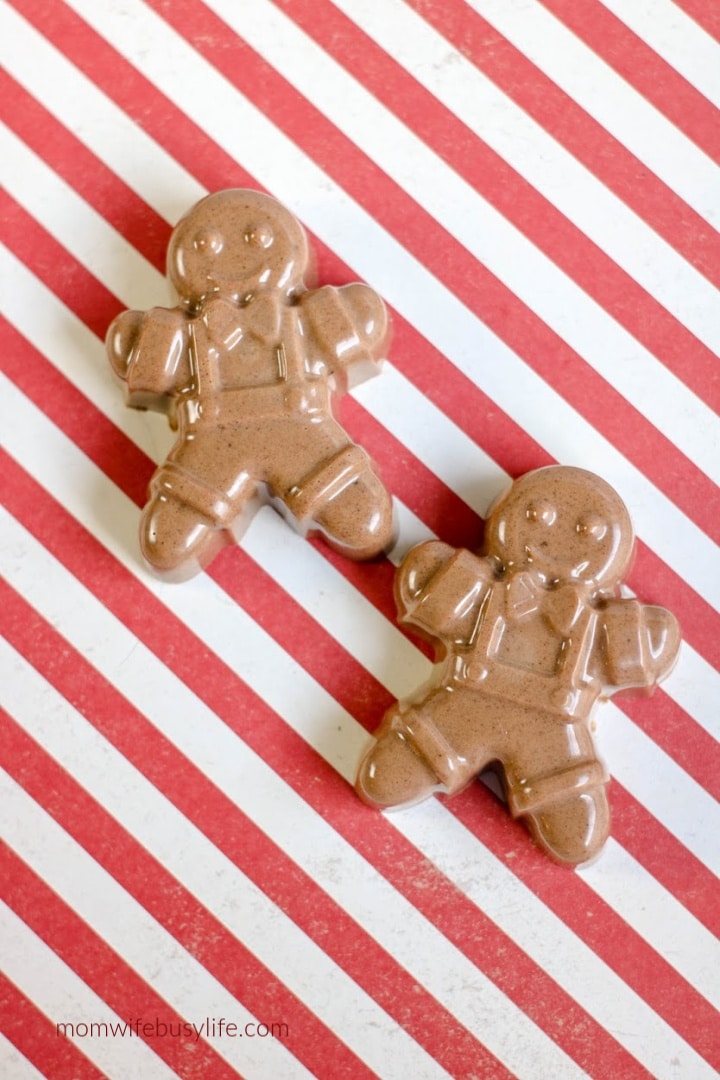 Pin to Pinterest: