Disclosure: This shop has been compensated by Collective Bias, Inc. and its advertiser. All opinions are mine alone. #PourMoreFun #CollectiveBias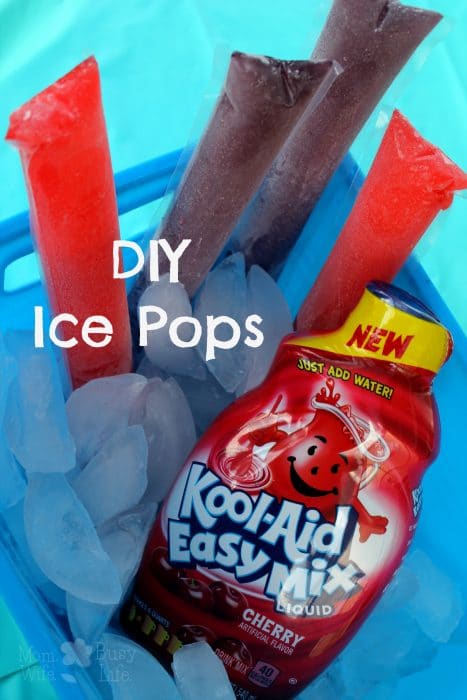 The warmer months are here to stay for a while and that means you'll find us outdoors often with the family. We love this time of year because we are able to get outside and enjoy the weather together. Our favorite outdoor activities include going to the park, the swimming pool, taking nature walks, and playing in the yard. After long periods of time outdoors, my kids are ready for a delicious drink to enjoy when they come inside.
I have many memories of Kool-Aid when I was a young girl. My mom would buy Kool-Aid packets (they were only $0.10 a packet!) by the dozen and we would make Kool-Aid when we were kids. We'd pour the sugar into a pitcher, pour the contents of the Kool-Aid packet in and fill the pitcher with water. Between four kids, the pitcher of Kool-Aid didn't last very long. It was our favorite childhood drink growing up.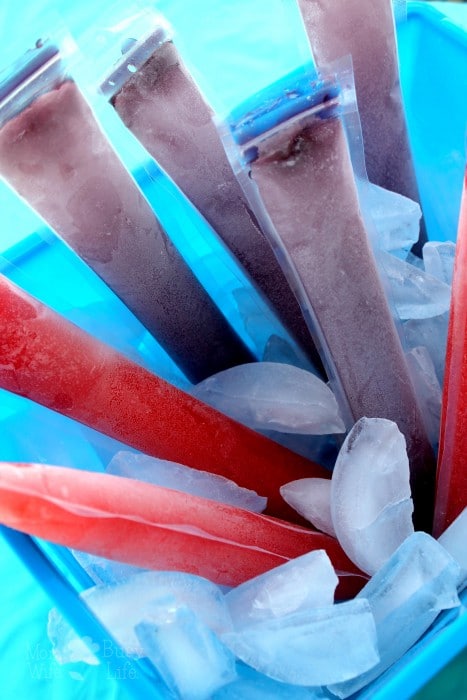 Fast forward to adulthood. I now have two children that enjoy tasty beverages. Not only do they love Kool-Aid, the neighborhood kids love Kool-Aid, too! Kool-Aid has a brand new product out called Kool-Aid Easy Mix and it's really easy and convenient to make! You just add water to it in a pitcher or a glass. I love that it has 50% less sugar than leading regular sodas! As a mom, I have a bit of control on how much water to add to keep the sugar content lower in my own ice pops vs. ready made ice pops.
Not only do the kids love tasty beverages, the kids in the neighborhood love to come over to enjoy ice pops. I usually keep the freezer stocked with ice pops and we go through them so fast. This year, I decided I wanted to try our own ice pops made with the Kool-Aid Easy Mix. There are three flavors to choose from including Cherry, Tropical Punch, and Grape.
To make ice pops, you'll need the following:
Kool-Aid Easy Mix (Tropical, Cherry, or Grape flavor)
cold water
Pitcher
Spoon to stir
Funnel
Icy pop molds (I recommend these clear ice pop molds as pictured in this post!) 
Directions:
Pour 3/4 cup Kool-Aid Easy Mix drink mix in a pitcher.
Add cold water to fill to 2 quarts and stir.
Open the clear ice pop mold and place the funnel tube inside.
Pour Kool-Aid Easy Mix drink to the fill line and then zip to close.
Place the icy pops in the freezer until frozen.
Serve and enjoy!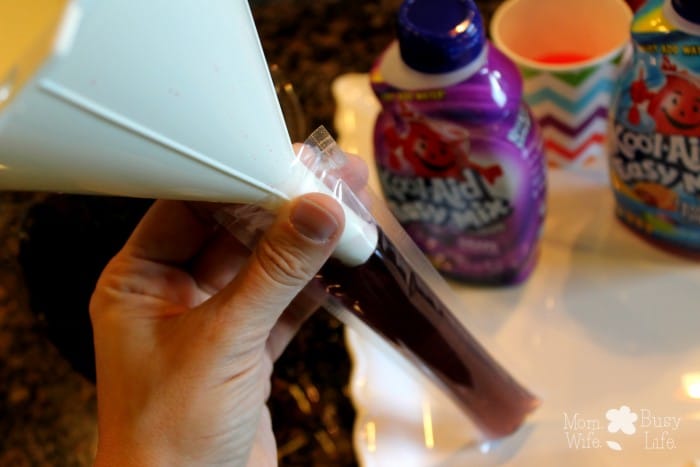 If you want to make your own icy pops, head over to your local Walmart to find the Kool-Aid Easy Mix! You can find it in the "Drink Mixes" aisle.
Ice pops are easy to make with the new Kool-Aid Easy Mix! My kids are begging me for ice pops daily and I made plenty to last a while! I'm glad that I can give them tasty treats this spring and summer after their playtime that I know they will love.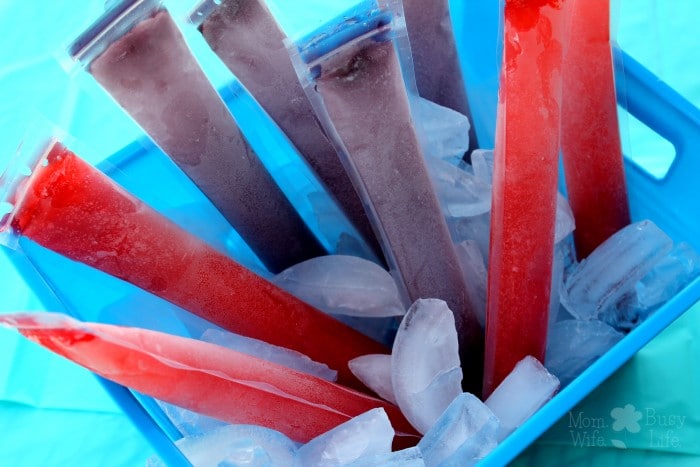 What flavor do you think your kids would like best — Tropical Punch, Cherry, or Grape?