Treat the kids to a Sundae Fundae Ice Cream party! This is such a simple set up that you can do at home during the summer or at an event like a birthday party.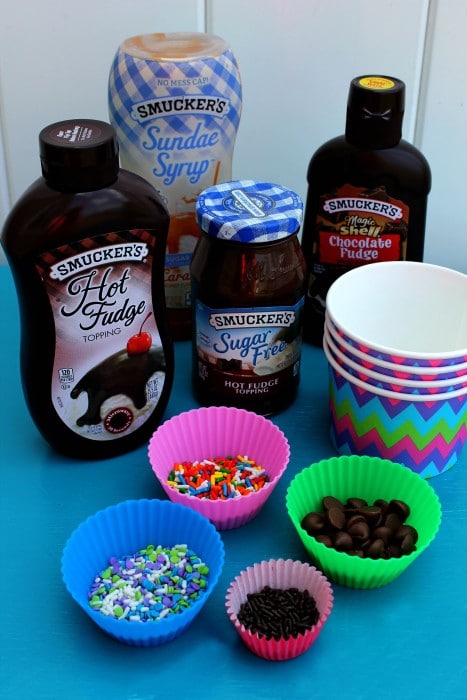 The beginning of summer is approaching quickly.
When I think of summer, I think of swimming, backyard BBQs, and plenty of ice cream.
Ice cream is the perfect addition to any summer day. The best part about ice cream during the summer is that you can get as creative with it as you'd like.
Summer Activities to Keep Kids Busy
How to Make Your Own Popsicles
With two young girls at home, we like to get fancy with our ice cream and add fun toppings and colorful sprinkles on top!
With the summer just beginning, I thought it would be fun to have a "Sundae Fundae" with them when school gets out!
After a day of swimming, I set up our Sundae Fundae bar outside for my girls.
I didn't tell them ahead of time that we were going to have sundaes so when they walked out to see the yummy treats set out for them, they were all smiles.
I told my girls that they could get as creative as they wanted with their sundaes and add whatever toppings and sprinkles they wanted to.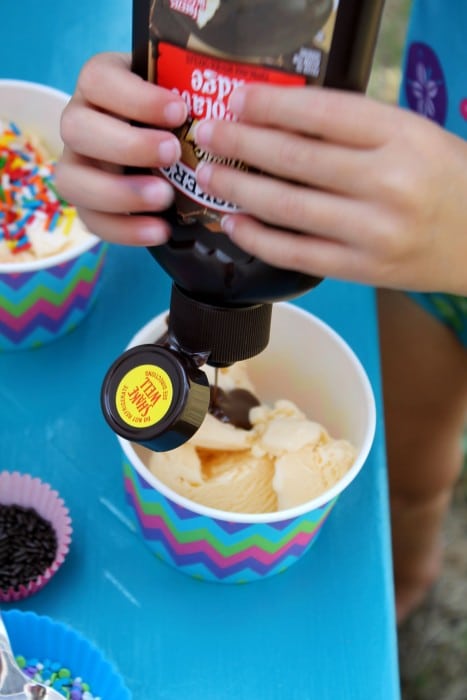 The Smuckers Hot Fudge and Smuckers Magic Shell Chocolate Fudge toppings are exactly what my girls wanted!
They poured their toppings onto their ice cream and then added sprinkles.
After their sundaes were made, they sat down and enjoyed their sweet treats and had nothing but good things to say about their creations.
My girls loved their chocolate toppings on their Sundaes. In fact, they loved "Sundae Fundae" so much, they asked me if we could do it again!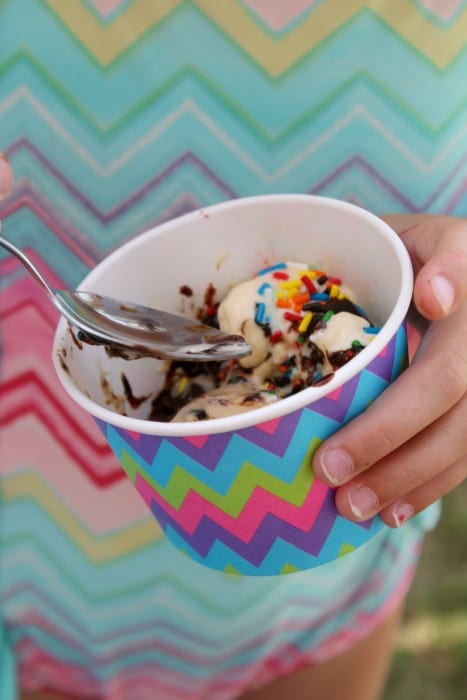 Our Sundae Fundae was a success and a great way to begin the summer. This was a memory made and one to cherish for a lifetime!