It's hard to believe that my daughter is almost finished with her first year at school as a kindergartner. It seems like we sent her off on the bus for the first time just yesterday. In a few short months the summer break will be here and she will be getting ready for first grade. During her first year of Kindergarten, she has learned quite a bit. She learned her ABC's and knows most of her sight words. She's putting sounds together as she's reading. We are working with her at home to practice what she's learning so that she can end the year on a successful note.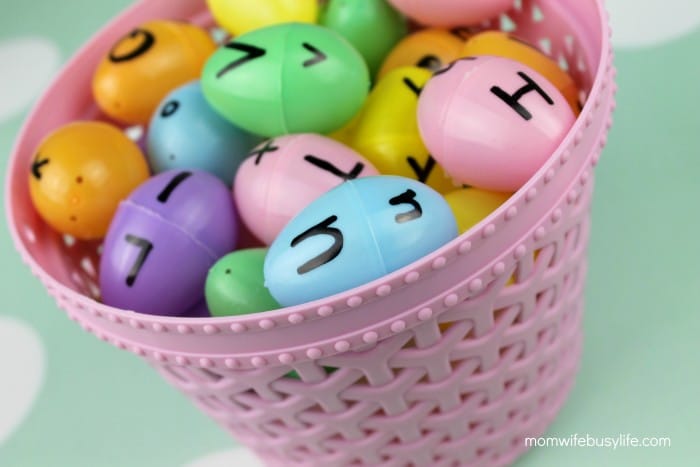 One of the basic skills for Kindergarten is letter matching. Learning the upper case and lower case letters for some students can prove to be tricky! Then you have letters like p and b and d and g that all look similar in some ways. It's easy for kids to get mixed up on letters at times. Now that the Easter holiday is approaching, I wanted to make a fun game for my daughter to play so that she can practice her letter matching before we finish out the year. This is a great review game for her.
Easter Related Posts:
Best Candy for Easter Baskets and Egg Hunts
Best Easter Books for Kids
Easter Basket Fillers for Babies and Toddlers
How to Dye Easter Eggs with Whipped Cream
How to Dye Easter Eggs with Rice
Here's what you'll need:
Easter Egg Letter Matching Game
How to Create and Play the Easter Egg Letter Matching Game
Take each egg and write one letter of the alphabet on each egg with permanent marker. You'll write the upper case letter on one half of the egg and the lower case letter on the bottom half of the egg.
Take the eggs apart and put them in a basket.
Let your child match the upper case letter to the lower case letter until they have completed the whole alphabet!
While you are here, check out MORE ways to use plastic eggs. Check out this great video that I found on YouTube!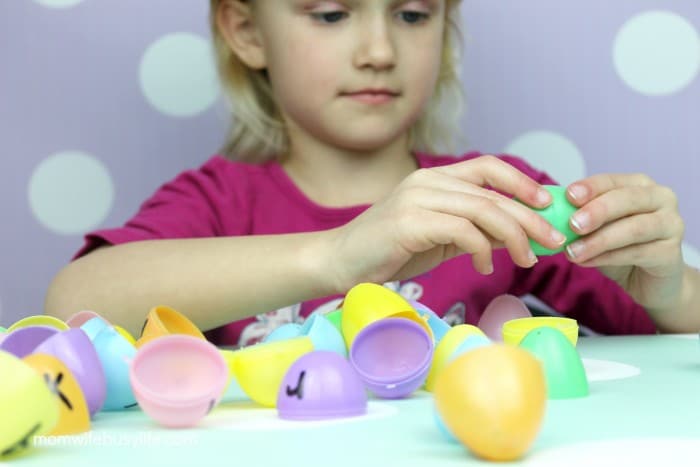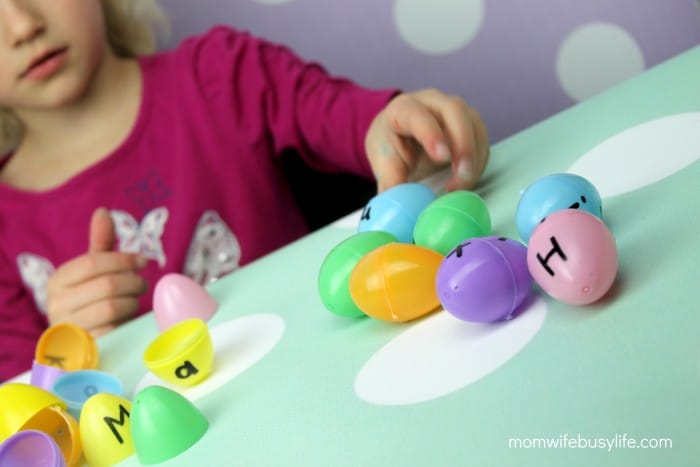 My daughter enjoyed this game! If you need to practice other areas with your child, feel free to switch things up! You can create word family eggs, addition and subtraction eggs, money eggs, and more!
If you liked this activity, find more crafts and activities here.