Hello to all the super moms out there! 🍂
As the summer fades and the crisp autumn air starts to set in, it's the perfect time to start thinking about how we can make the most of this enchanting season with our families.
Enter the 'Fall Bucket List' – a checklist of fun, family-friendly activities to embark on during these golden months.
But first, for those of you new to the concept, let's dive into what a fall bucket list is and why it's such a fun idea.
What is a Fall Bucket List?
A fall bucket list is a curated list of activities and experiences that you aim to achieve during the fall season.
Think of it as a festive to-do list filled with all the delightful things that make autumn so special.
Whether it's relishing the fall foliage, getting spooked in a corn maze, or sipping on a pumpkin-spiced latte, this list serves as a guide to help you make the most out of autumn.
Why a Fall Bucket List?
With our lives running at 100mph and countless tasks to juggle, it's all too easy for days to blend into each other.
A bucket list breaks that monotony, giving families a reason to spend quality time together, create memories, and embrace the magic of the season.
Now, the main highlight: I've put together a FREE printable Fall Bucket List for you to download!
This list includes a mix of classic and fresh activities that are bound to make this fall memorable.
You can print it out, pin it on your fridge or family board, and start checking off those exciting adventures as you complete them.
Featured Fall Bucket List Activities:
Pumpkin Patch: Start the season by picking the perfect pumpkin. It's not just about the pumpkin, but the memories you create while on the hunt!
Corn Maze: Get lost and have a blast navigating through twisty pathways.
Make a Pie: Apple or pumpkin? Maybe both! There's something therapeutic about baking with the family.
Apple Picking: Fill your basket with the juiciest apples and enjoy the orchard's beauty.
Stargazing: The clear fall nights are perfect for spotting constellations.
Hay Ride: A cozy ride through a farm or forest, absorbing the autumn scenes.
Family Movie Night: Opt for a classic fall-themed film or a spooky Halloween special.
Fall Candles: Fill your home with the soothing scents of autumn.
Camping: Experience nature, cooler weather, and maybe a spooky campfire story or two.
Jumping in Leaves: Because no fall is complete without this age-old joy.
… and many more!
Frequently Asked Questions
What if we can't complete all the activities?
That's perfectly okay! The Fall Bucket List is meant to be a fun guide, not a strict rulebook. Enjoy the activities you can do, and remember it's all about the memories and time spent together.
How can I download the printable bucket list?
Simply click on the link provided at the end of this post. It's free and ready to be printed!
Can I add my activities to the list?
Absolutely! Make this bucket list your own. Add or modify based on what your family loves.
Is this suitable for all ages?
Yes! The list has been curated to ensure family-friendly activities that can be enjoyed by both toddlers and teenagers alike.
Autumn is more than just a season. It's a feeling, a vibe, an experience. Embrace its warmth, savor the unique flavors, and immerse yourself in its golden hues.
With this Fall Bucket List, you have the perfect roadmap to guide you through the heart of autumn.
So, grab your scarves, your favorite fall drinks, and your loved ones, and embark on this delightful journey.
Download the FREE Fall Bucket List Printable here!
Happy fall, fabulous moms! 🍁🍎🎃
Here are more fall bucket list options if you are interested!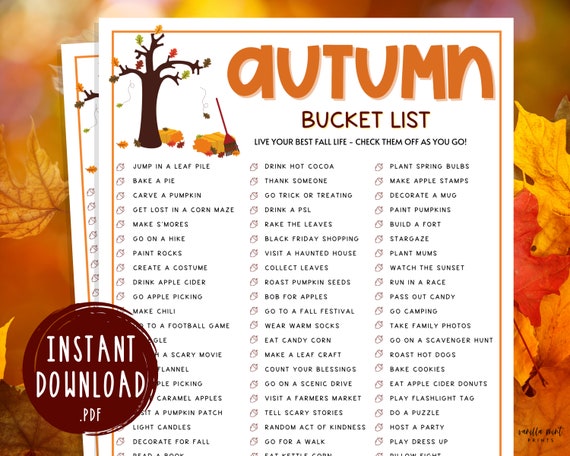 Fall Bucket List Game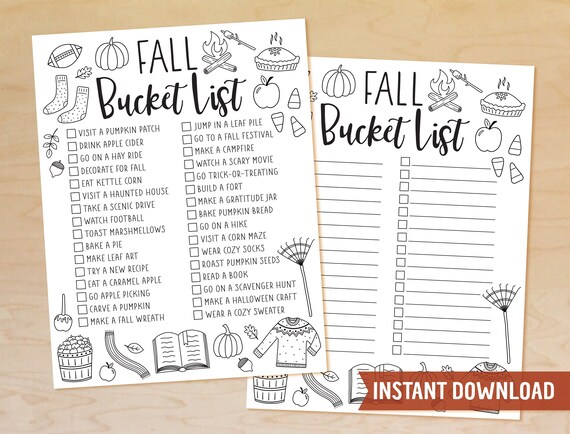 Fall Bucket List Printable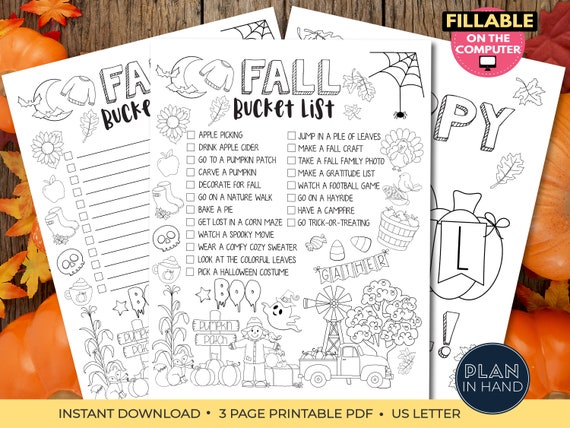 Fall Bucket List for Kids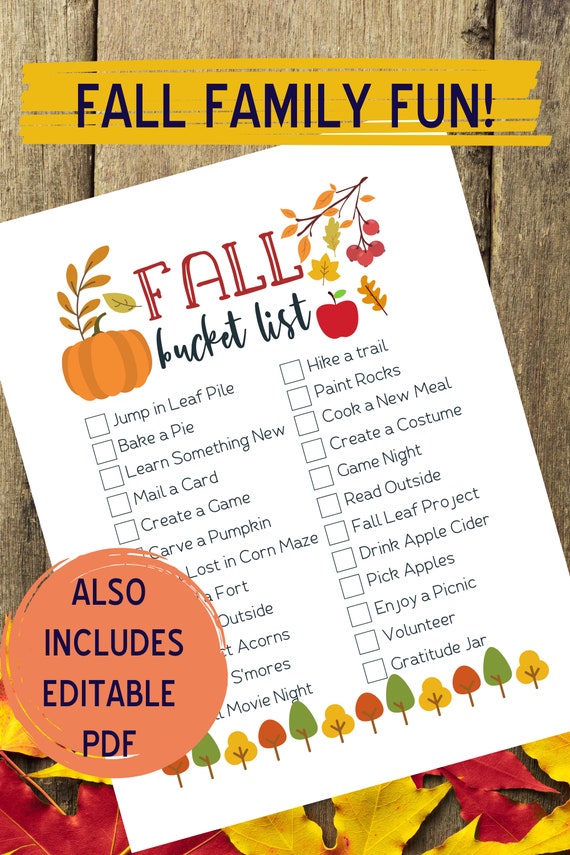 Printable Fall Bucket List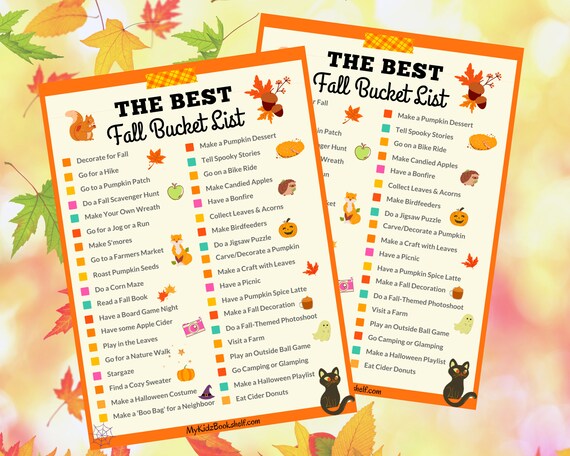 The Best Fall Bucket List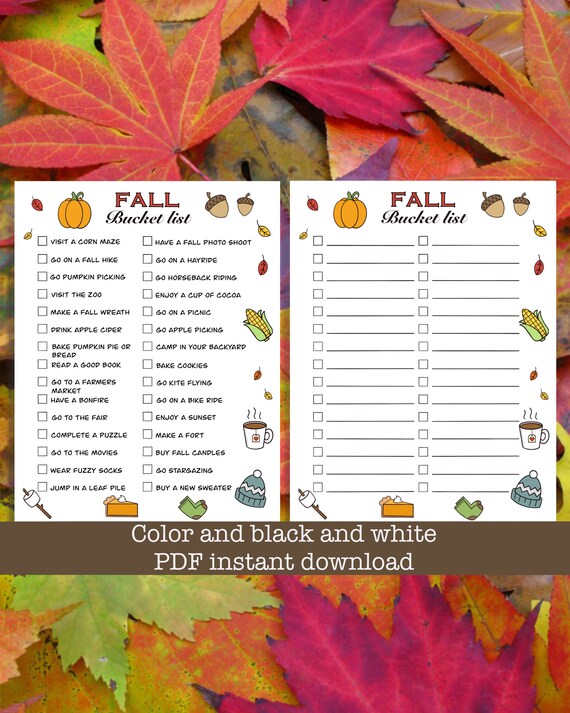 Fall Bucket List Bundle