Download and print this FREE Fall Bucket List for the fall season! Complete as many activities as you can with your family.
It's that time of year again!
The leaves are changing and the air has a crisp feel to it. It's fall!
This is one of my favorite times of year because there are so many fun things you can do with your family, like apple picking or going on a hayride.
You can also go pumpkin-picking and make all sorts of yummy treats for the season such as pies, muffins, and even soup!
There are so many ways to enjoy this wonderful season with your children; here's our list of fall bucket list ideas that we love doing in the fall!
Download and print this list and check off as many activities as you can during the fall season! Post this on your refrigerator to remind yourself of all the fun options out there this fall season to take advantage of.
Fall Bucket List
Here are more fall bucket list options if you are interested!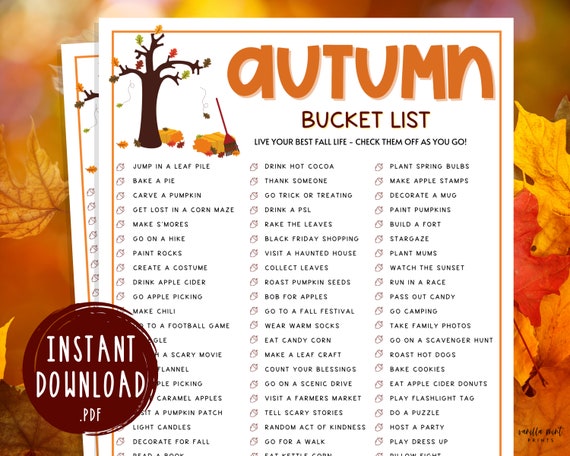 Fall Bucket List Game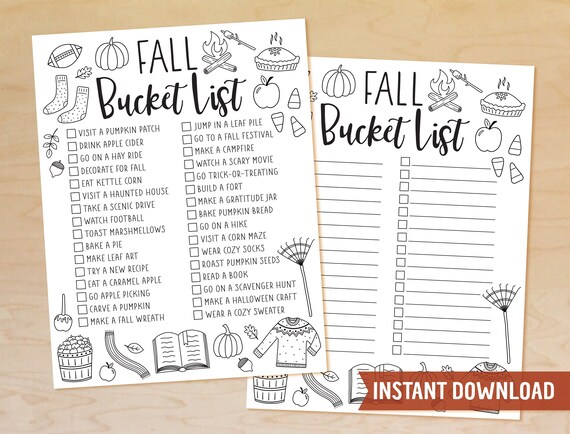 Fall Bucket List Printable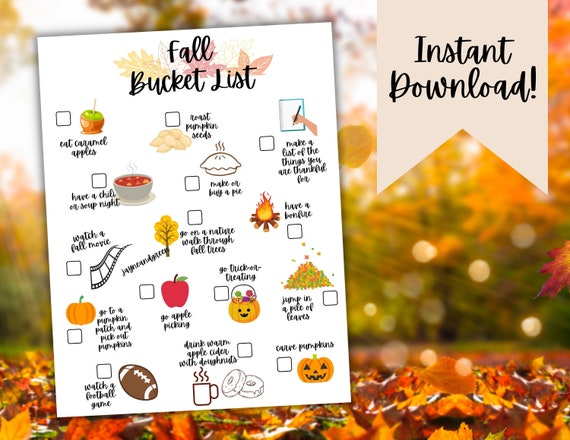 Fall Bucket List Printable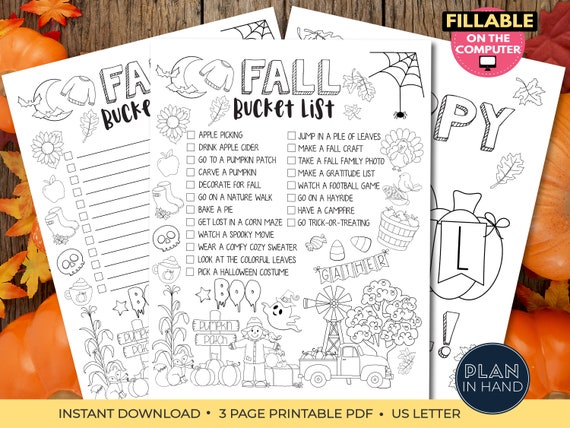 Fall Bucket List for Kids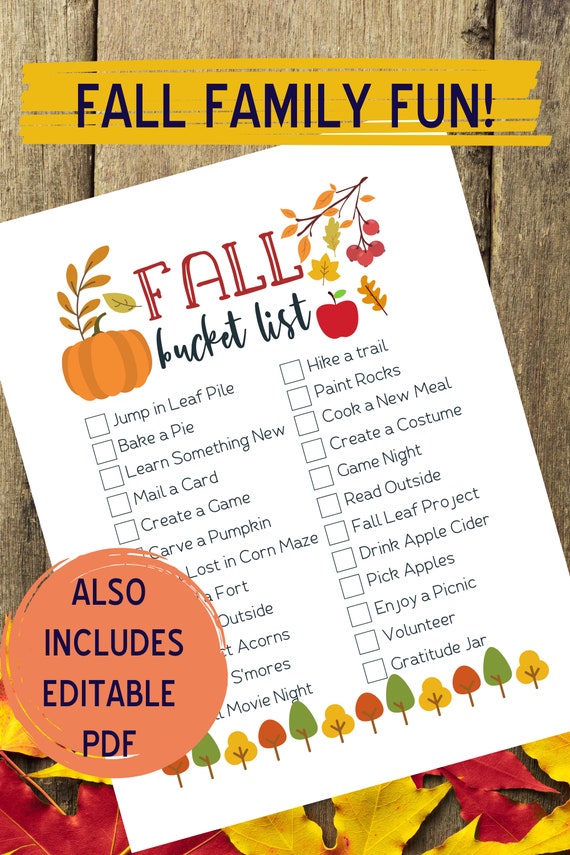 Printable Fall Bucket List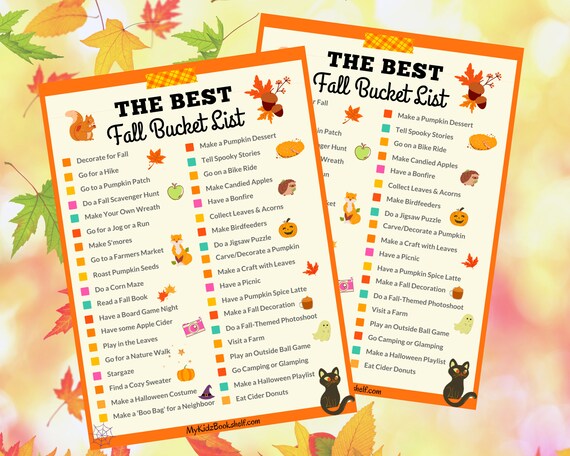 The Best Fall Bucket List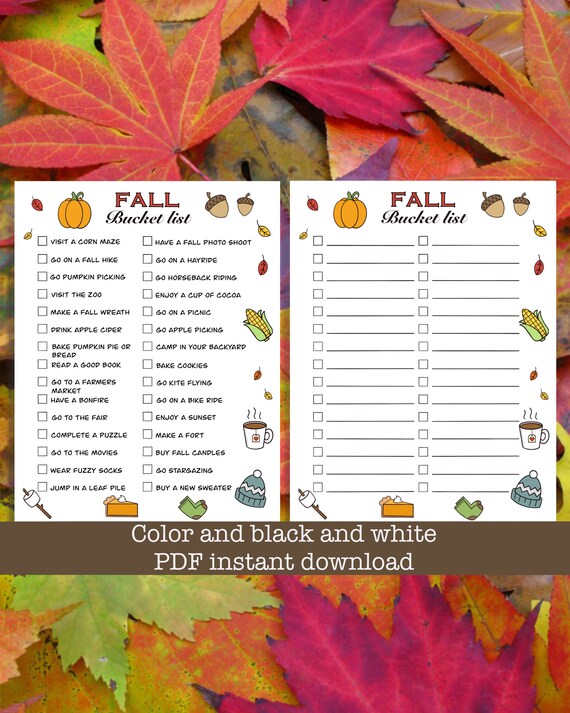 Fall Bucket List Bundle