Decorating cookies is a lot of fun! Order your Fall Cookie Decorating Kits this holiday season and have fun decorating cookies with the kids!
Are you too busy to plan fun fall activities for the kids this holiday season? Don't have the time to get out and shop or worried about heading out?
Are you looking for a fun activity for the kids while you are cooking Thanksgiving dinner?
Consider these Fall Cookie Decorating Kits today! I think these kits are such a cute idea. I know my three kids will love their kit!
Halloween Cookie Decorating Kits
Thanksgiving Cookie Decorating Kits
Christmas Cookie Decorating Kits
Best Cookie Decorating Kits (so many adorable designs to choose from!)
Most of these kits come with everything you need – baked cookies, icing, sprinkles, and more. Find the kit that is right for you. You'll find cookies shaped like leaves, turkeys, mugs, pumpkins, donuts, pumpkin pie, and more!
You can order cookie kits for the fall season, Halloween, or Thanksgiving!
Order your kit today! Or, stock up on supplies to make your own cookies to decorate.
Fall Cookie Decorating Kits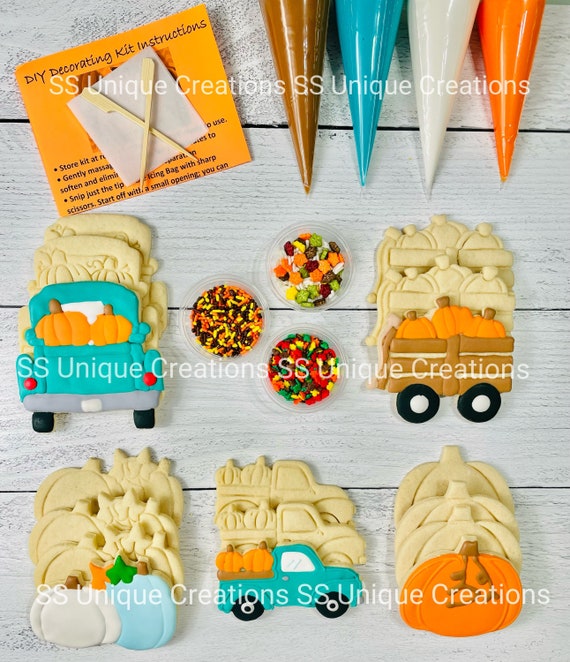 Fall Cookie Decorating Kit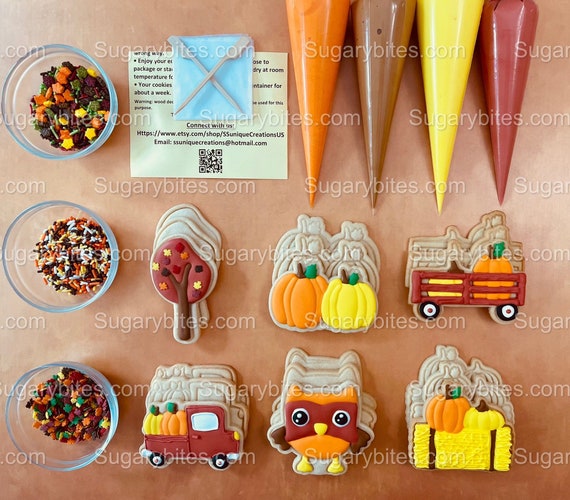 Fall Cookie Decorating Kit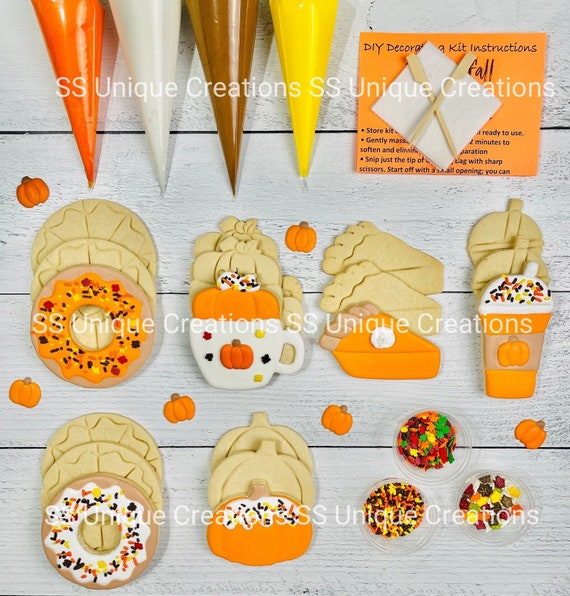 Fall Cookie Decorating Kit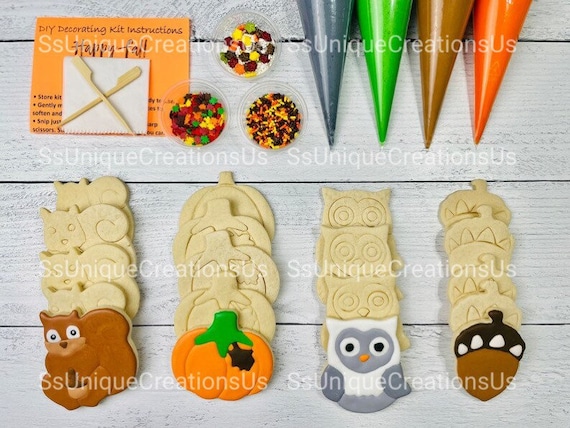 Fall Cookie Decorating Kit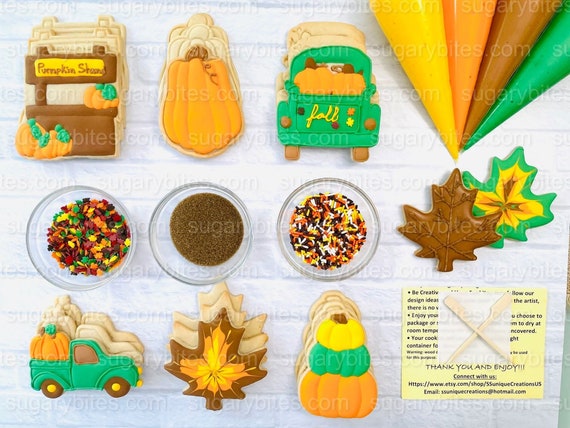 Fall Cookie Decorating Kit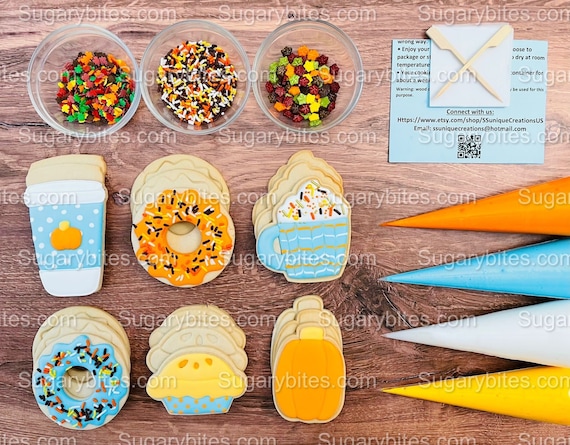 Fall Cookie Decorating Kit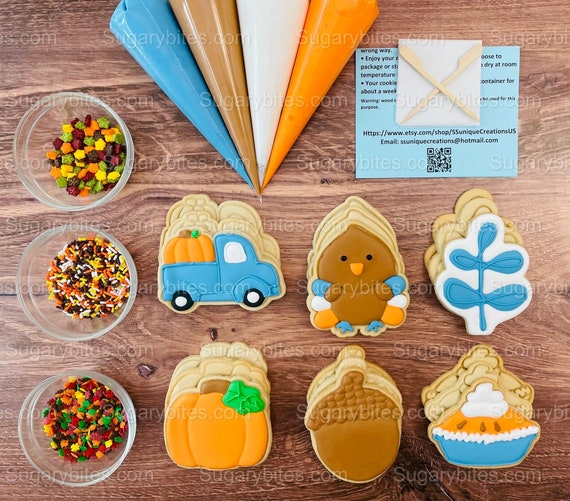 Fall Cookie Decorating Kit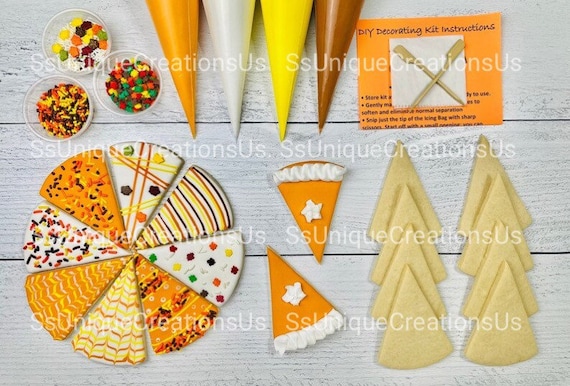 Fall Pie Fall Cookie Decorating Kit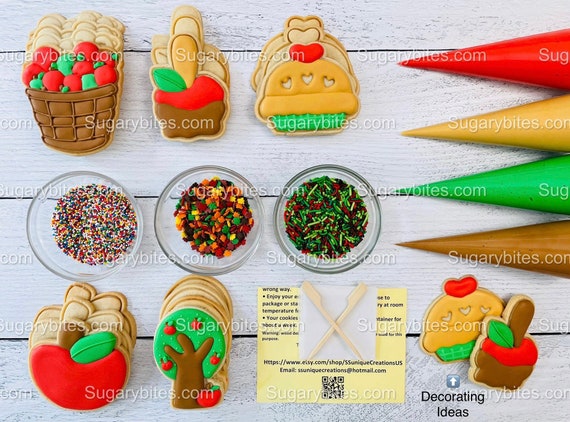 Apple Harvest Cookie Decorating Kit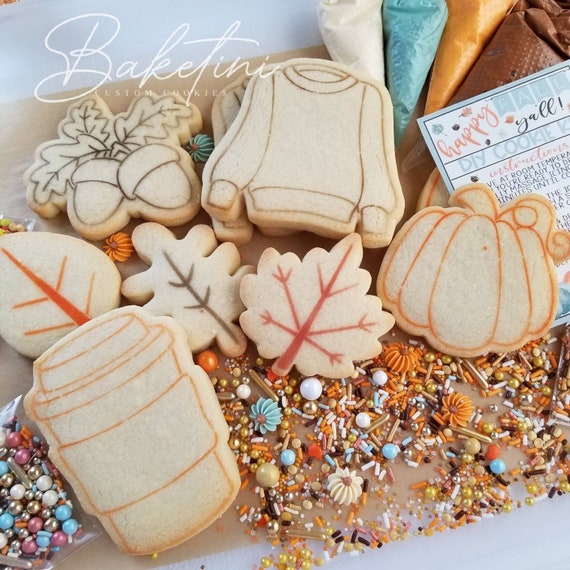 Happy Fall DIY Cookie Kit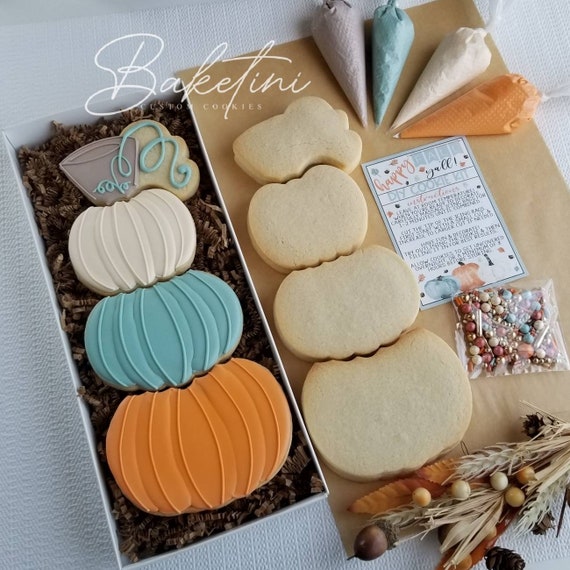 Stacked Pumpkin DIY Cookie Kit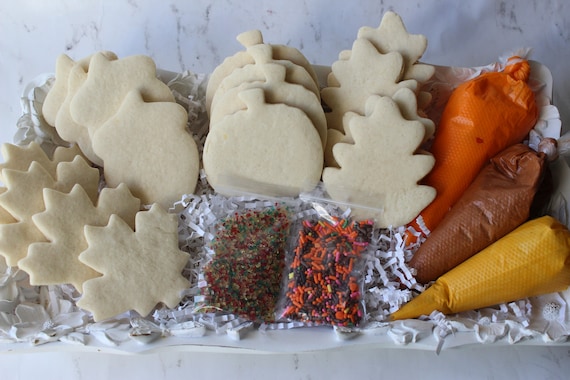 Decorate Your Own Cookie Kit for Fall