It's that time of year again when orange and black decorations start popping up all over, pumpkin patches are filled with eager children, and everyone is getting into the spirit of Halloween!
If you're looking for a fun (and easy!) way to get into the Halloween spirit, why not try carving a pumpkin? And we've got just the thing for you: Super Mario pumpkin stencil ideas!
100+ Printable Pumpkin Stencils
Whether you're a Mario fan or not, these stencils will help you create an adorable Super Mario themed pumpkin in no time.
Grab your carving tools and get started!
Super Mario Pumpkin Stencils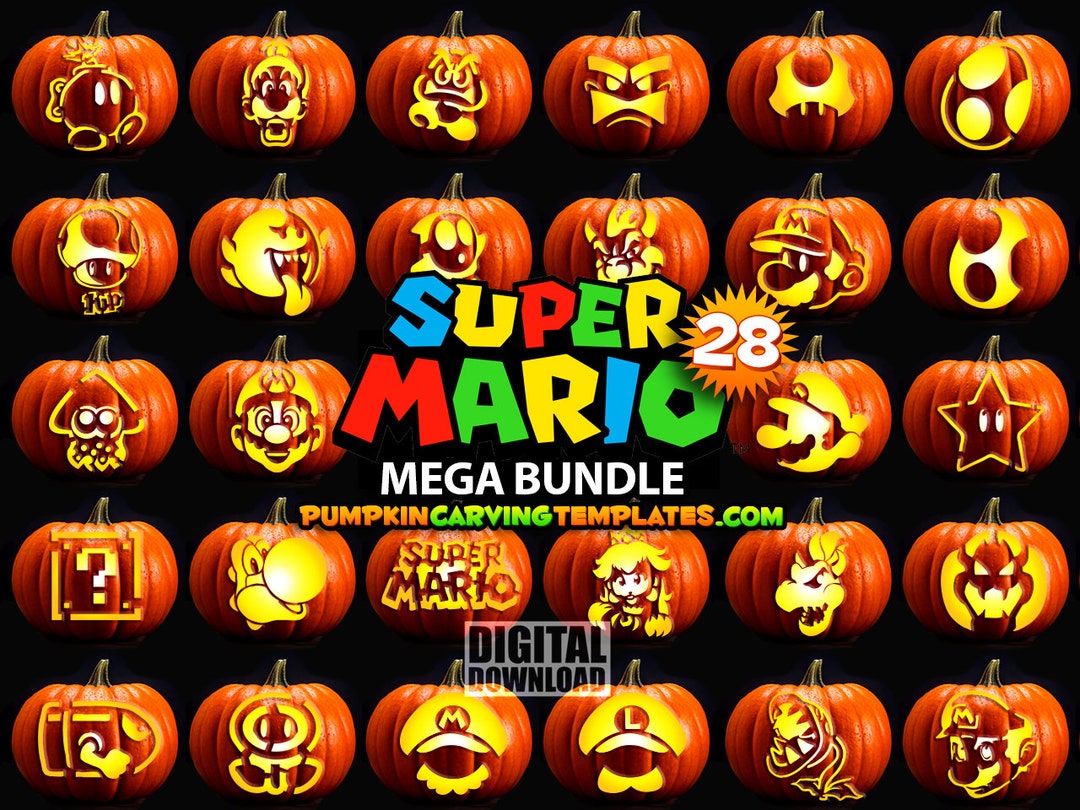 Super Mario Brothers Set with Mario Pumpkin Stencils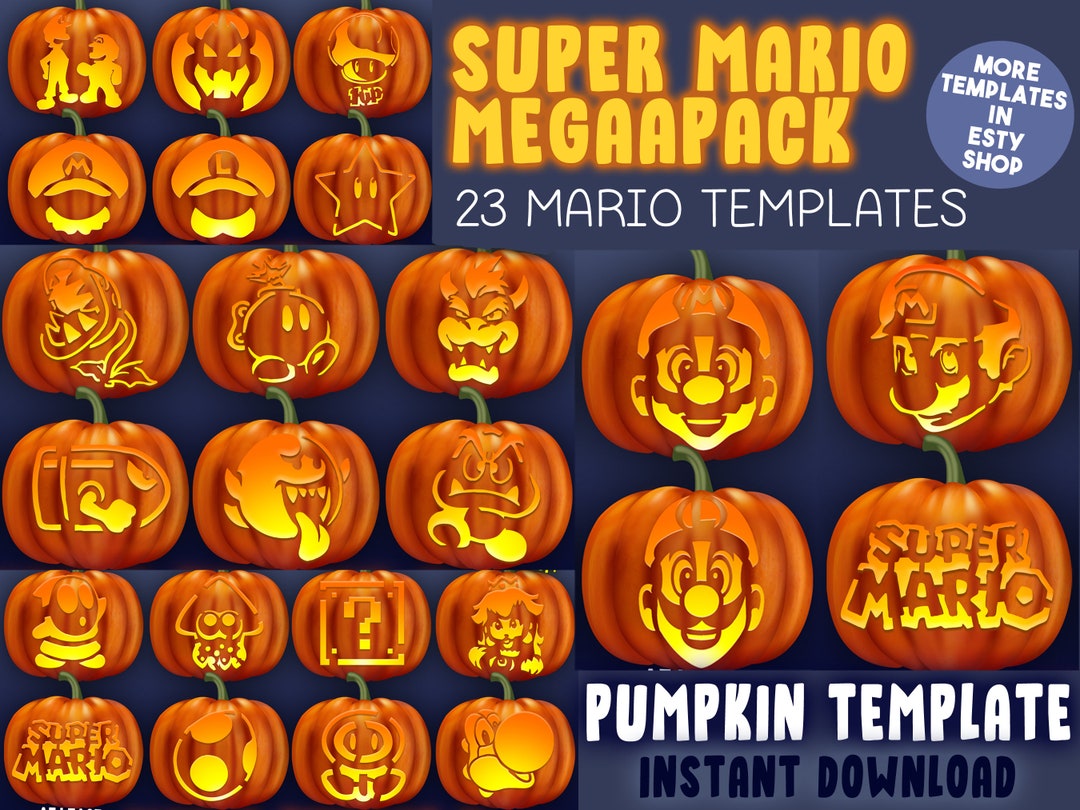 23 Mario Pumpkin Stencils Mega Pack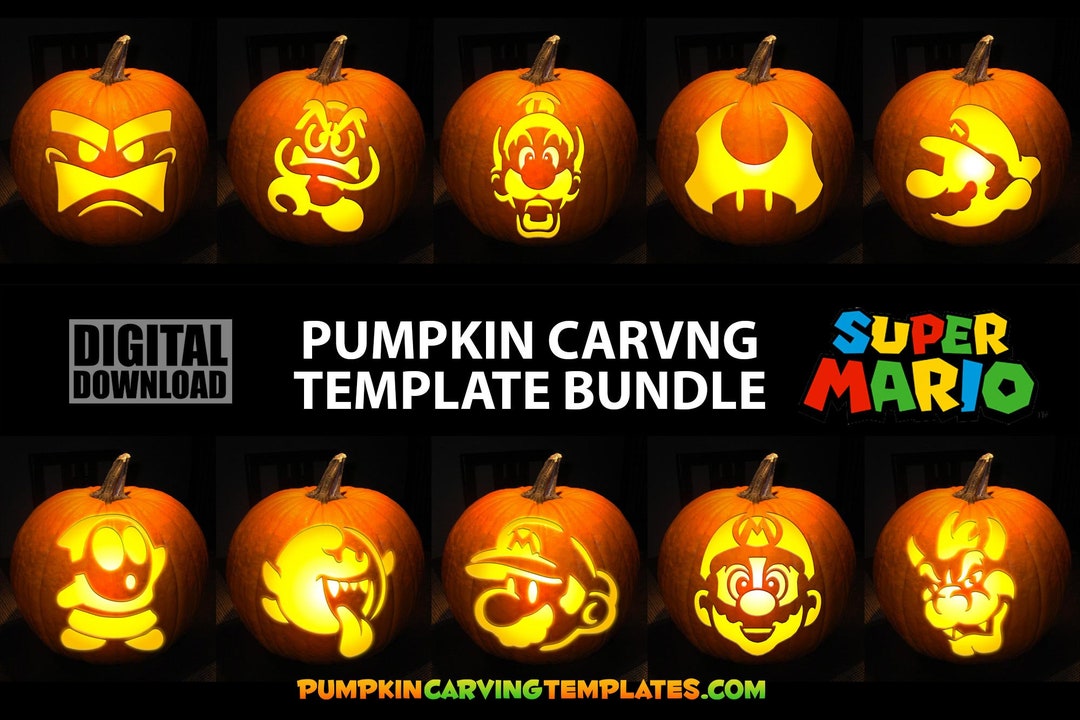 Mario Pumpkin Stencils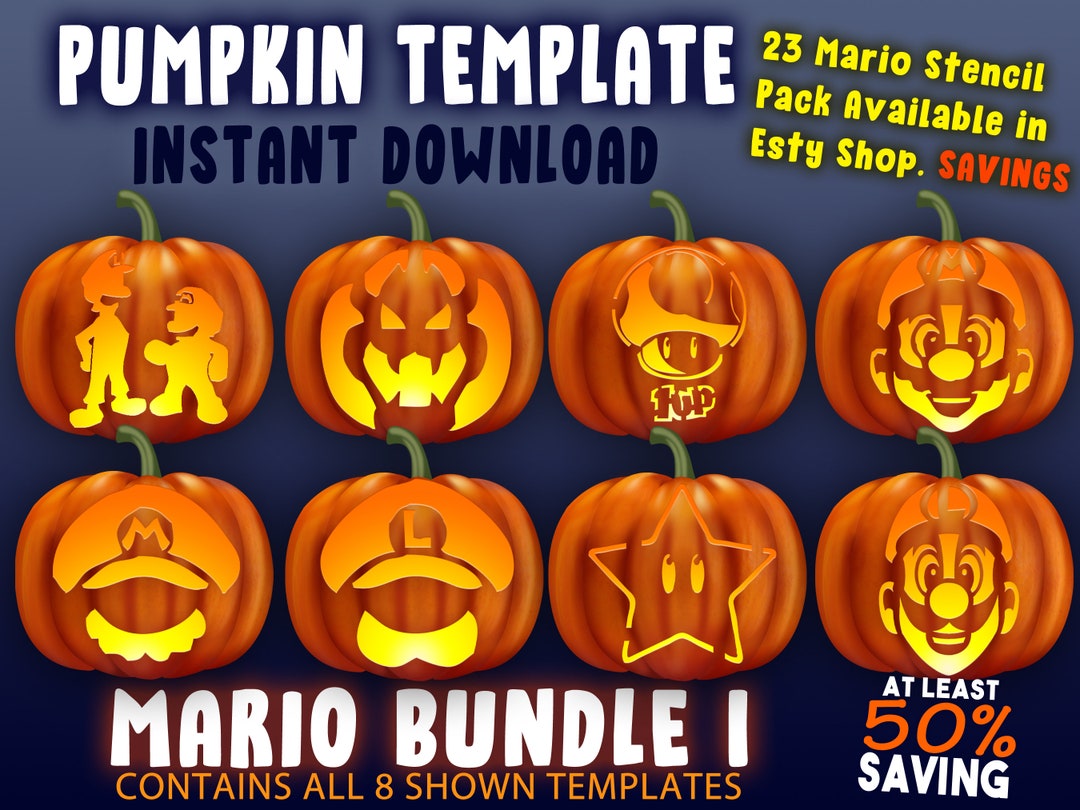 Super Mario Bundle 1 Pumpkin Stencil Pack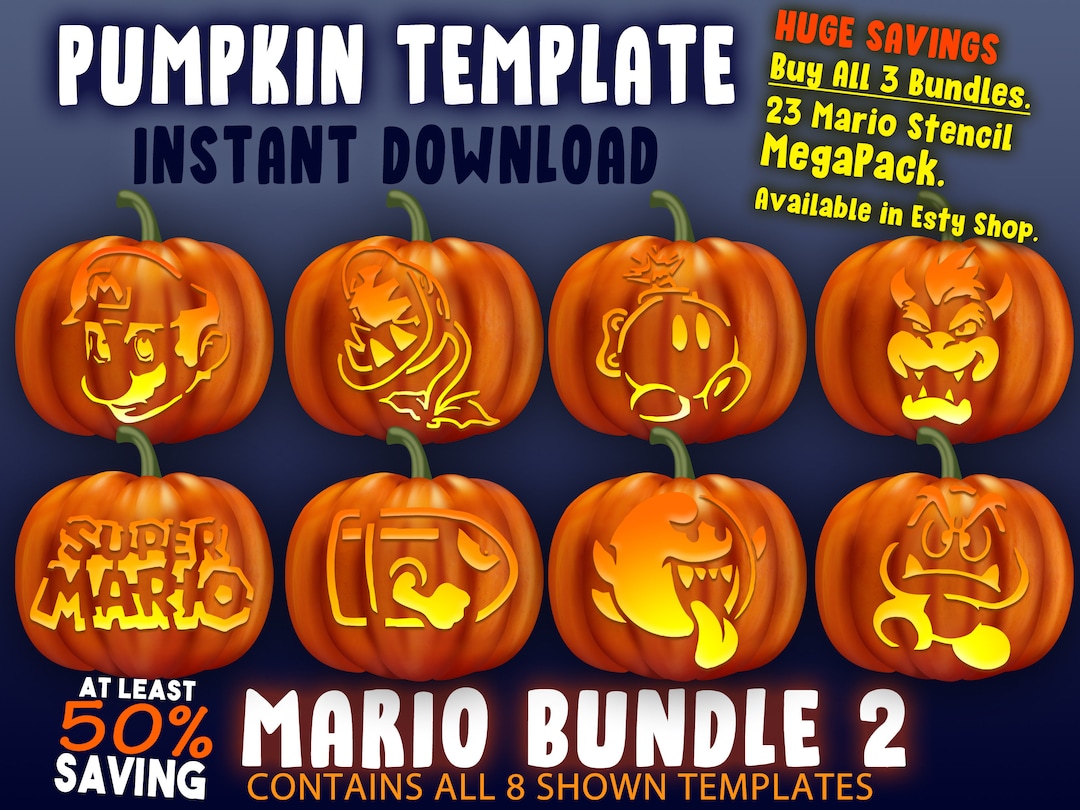 Super Mario Bundle 2 Pumpkin Stencil Pack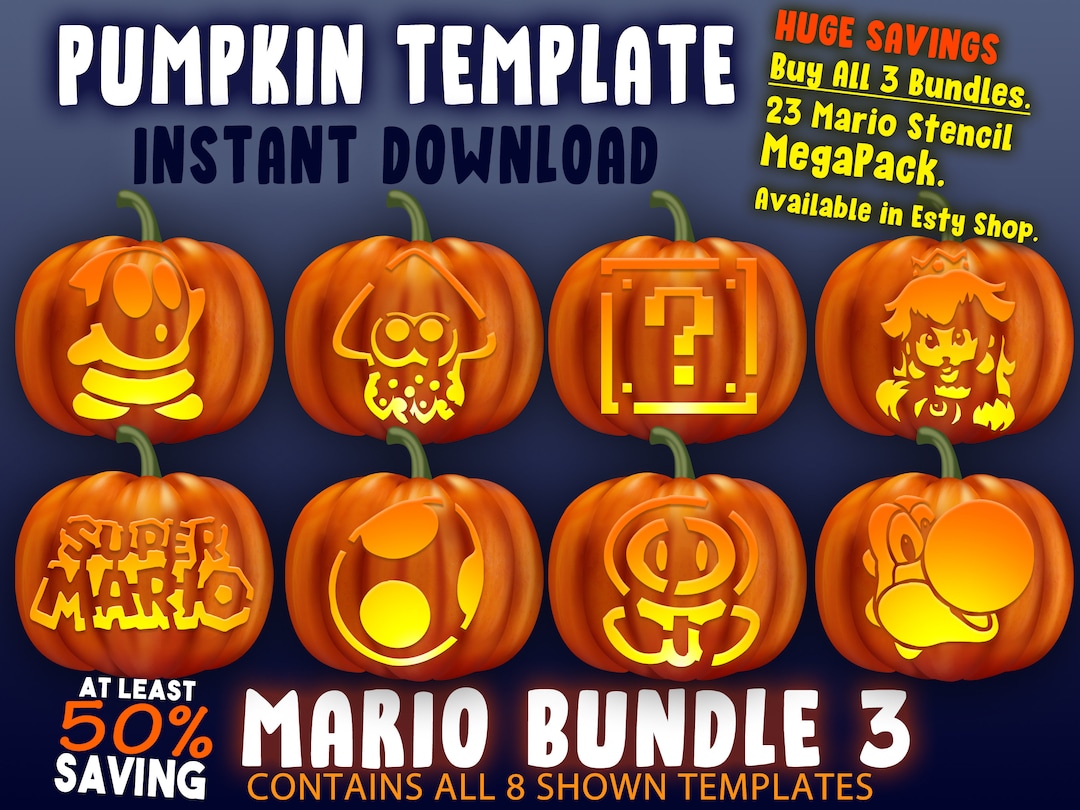 Super Mario Bundle 3 Pumpkin Stencil Pack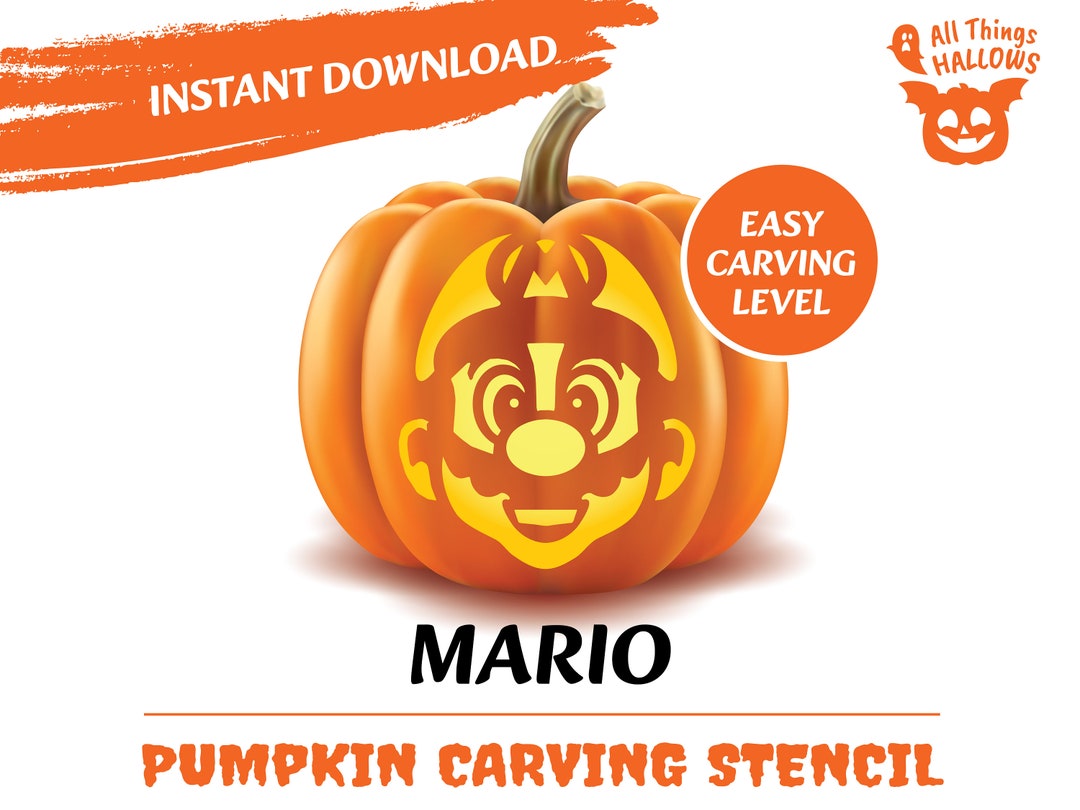 Mario Pumpkin Stencil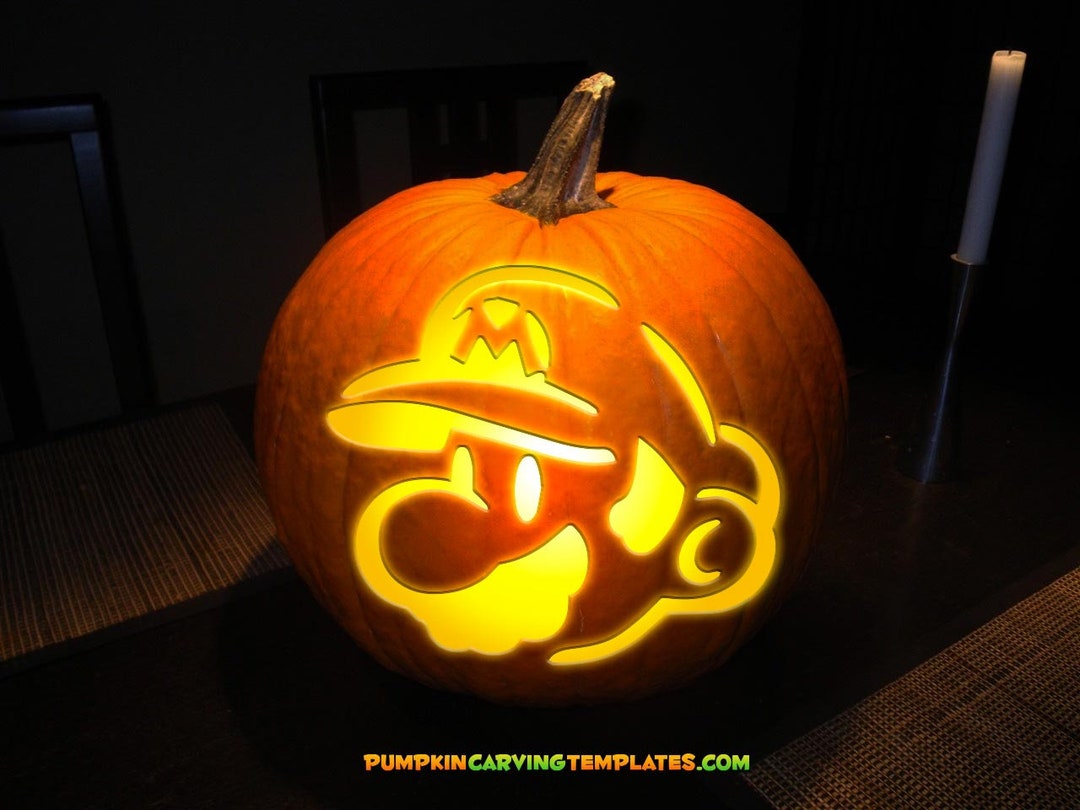 Mario Pumpkin Stencil
Frequently Asked Questions: Super Mario Pumpkin Stencils
What skill levels are these Super Mario Pumpkin Stencils designed for?
These stencils cater to various skill levels. Whether you're a beginner or an expert at pumpkin carving, you'll find a Mario pumpkin template that's just right for you.
Where can I find a printable pumpkin stencil of Mario?
This blog post provides a range of printable pumpkin stencils featuring Super Mario themes, ensuring that you find the perfect design for your Halloween celebration.
Do I need special carving tools to use the mario stencil?
While basic carving tools can be used, having specialized carving tools can help in achieving cleaner and more intricate designs, especially for templates with a lot of detail.
Where's the best place to get cool pumpkin carving templates of video game characters?
This blog post is a great starting point for Super Mario pumpkin designs. If you're looking for more characters or themes, there are many online platforms and stores that offer a wide variety of cool pumpkin carving templates.
Is there a digital product version of these stencils?
These Super Mario Pumpkin Stencils are available on Etsy in digital format, which makes it easy for you to download and print them at your convenience.
How do I choose the right pumpkin for my super mario pumpkin design?
Look for a pumpkin that is smooth, has a flat base, and is free of blemishes or deep ridges. The size of the pumpkin should also complement the size of the stencil you choose.
Where else can I find pumpkin carving stencils?
There are many online resources offering a variety of pumpkin carving stencils, from simple to intricate designs. Ensure you're downloading from reputable sources.
Are there other Halloween pumpkin templates available besides Super Mario?
While our blog post focuses on Super Mario, there are countless other Halloween pumpkin templates available online, from spooky designs to other popular characters.
How can I ensure my super mario pumpkin stands out?
Choose a unique stencil, ensure your carving is clean, place it in a well-lit spot, and maybe even add some internal lighting to make your perfect pumpkin glow!
I hope these FAQs help enhance your pumpkin carving experience.
Enjoy and have a spooky time with your Super Mario pumpkin!