Are you homeschooling this year? Get organized for homeschool with these Free Printable Homeschool Planner Sets!
If you are homeschooling, it's important to stay organized! Printable planner sets can help! These free printable options below can help you get on track with homeschool organization!
Just starting with homeschooling? Here are our Tips for Beginning Homeschoolers.
Find the set below that's right for you, or print all three free sets if you need specific sheets to help you stay organized! Plus, you'll find more sets available for purchase, too.
Free Printable Homeschool Planner Sets
Includes: All About Me, My Homeschool Journey, My Homeschool Goals, Password Log, Reading List, Grade Tracker, Daily Schedule, Weekly Planner, Assignment Sheet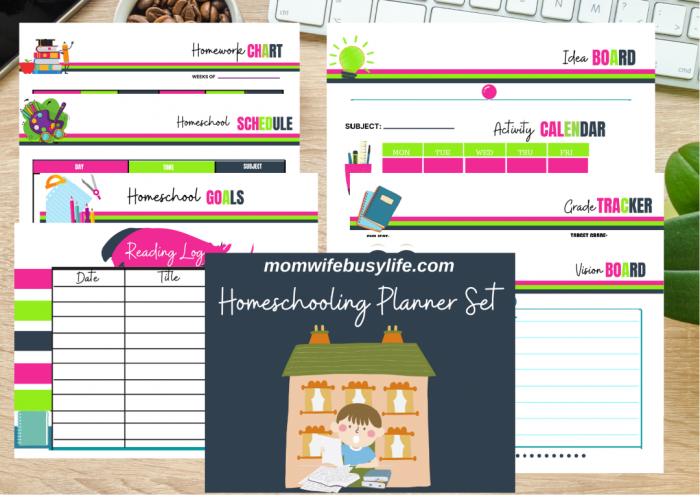 Includes: Reading Log, Vision Board, Homeschool Goals, Grade Tracker, Homeschool Schedule, Activity Calendar, Homework Chart, Idea Board
Includes: Assignment Log, Password Tracker, My Book Report, My Week At a Glance, Daily Schedule, Attendance Log
If you are looking for more options for printable planner sets, these sets are available for purchase through Etsy!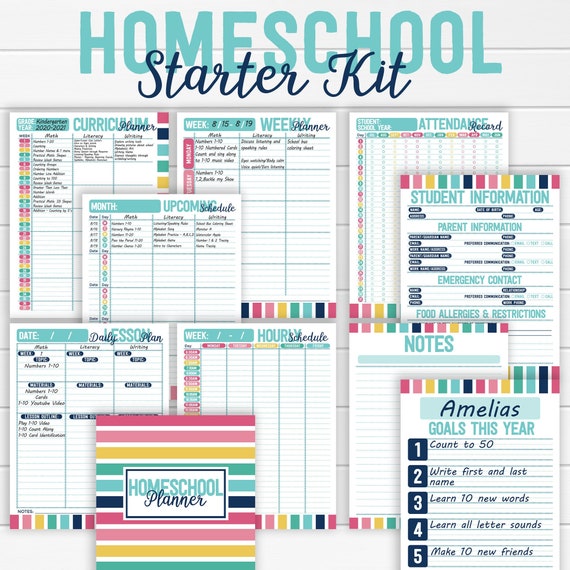 Homeschool Curriculum and Daily Lesson Planner Organizer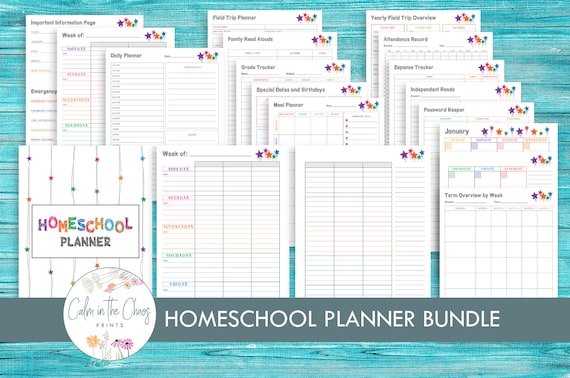 Homeschool Planner Bundle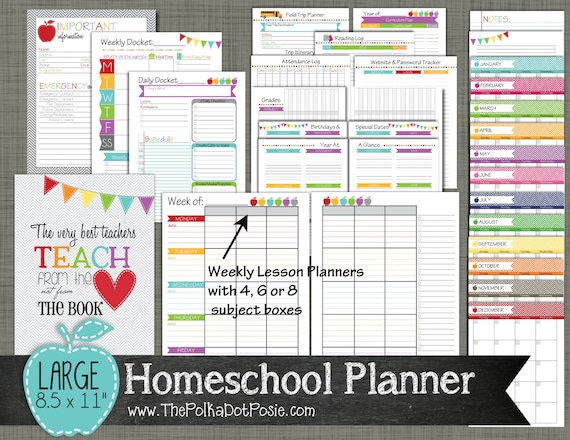 Homeschool Planner Printable Set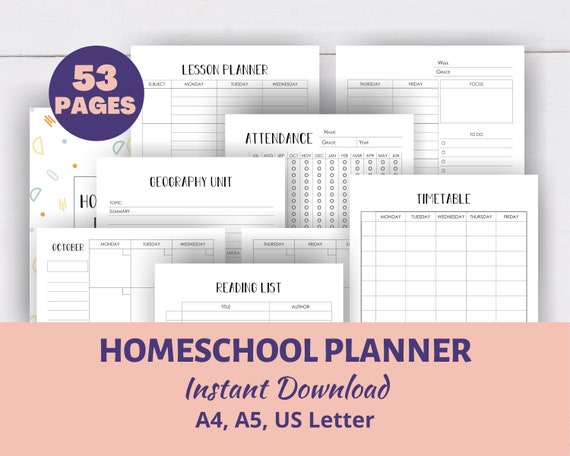 Homeschool Planner Printable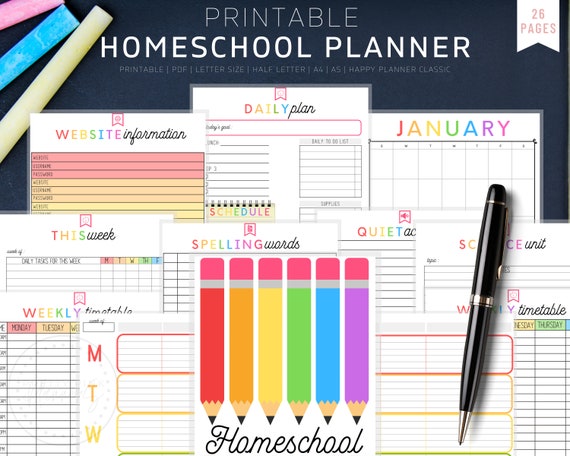 Homeschool Planner Printable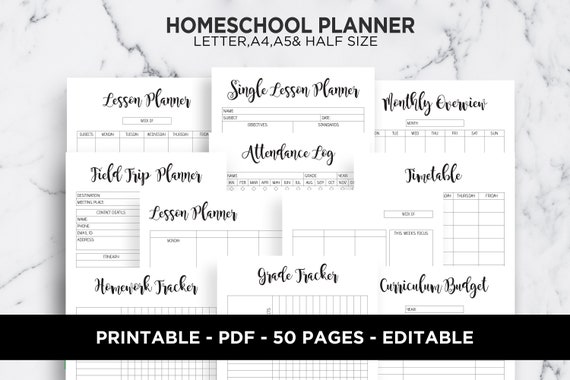 Ultimate Homeschool Planner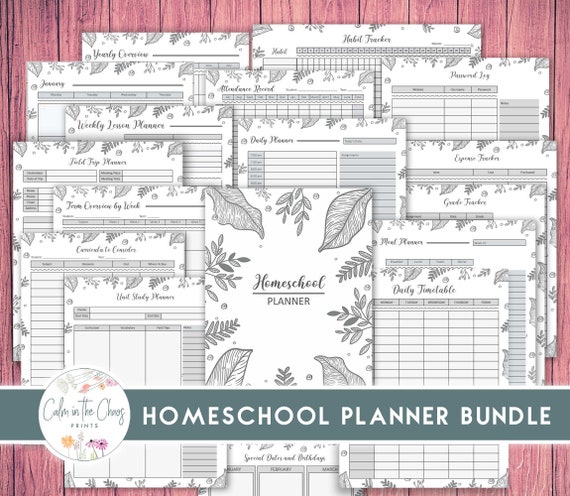 Homeschool Planner Bundle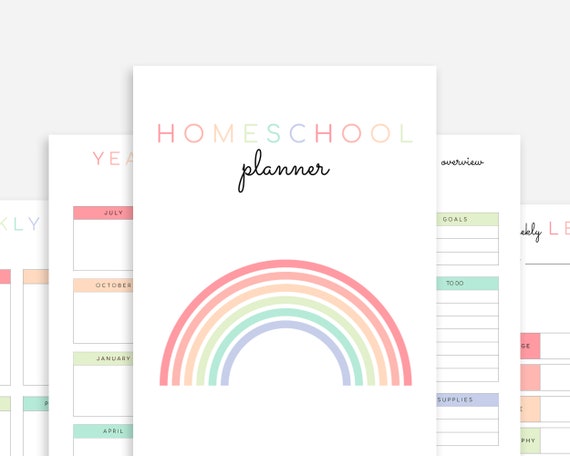 Homeschool Planner Printable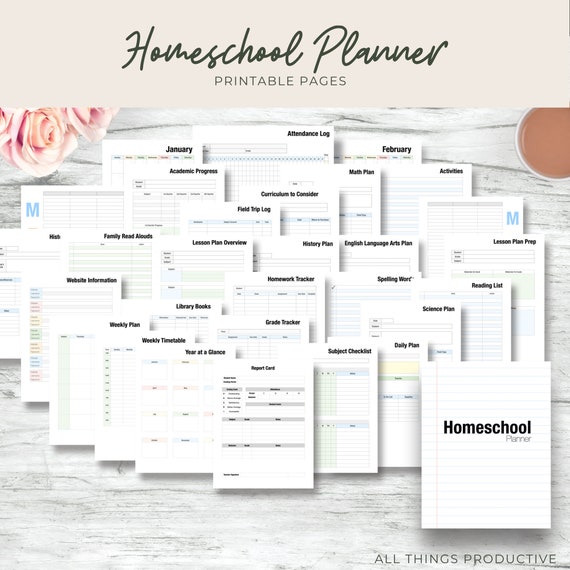 Homeschool Printable Planner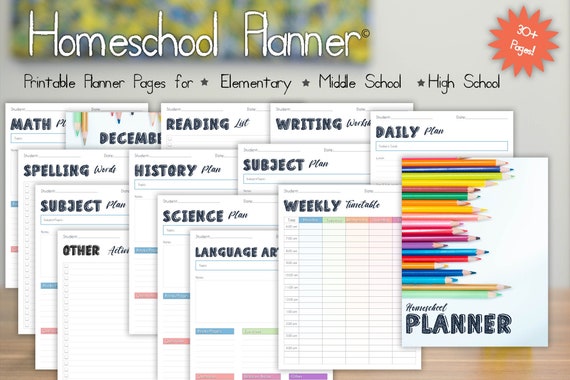 Homeschool Planner Printable