Are you looking for a simple Halloween snack to serve at your Halloween party or event? Try these Ghost Cheese Sticks!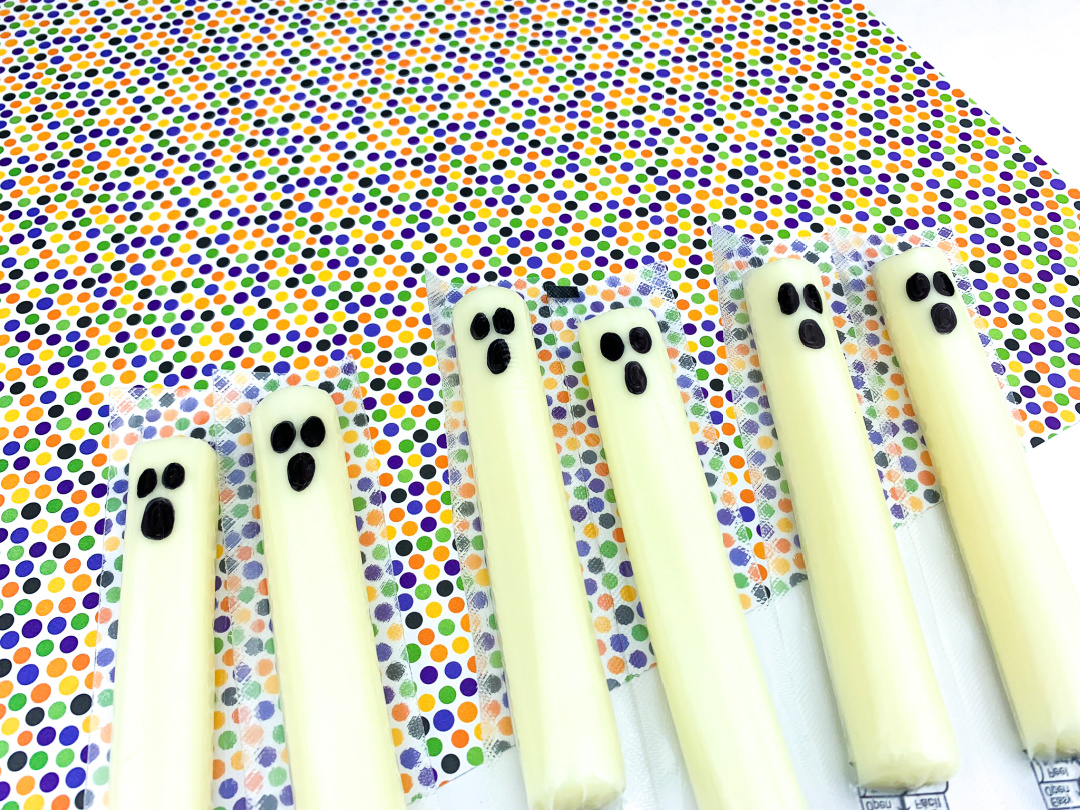 Ghost Cheese Sticks
Supplies:
Mozzarella cheese sticks
Black Sharpie marker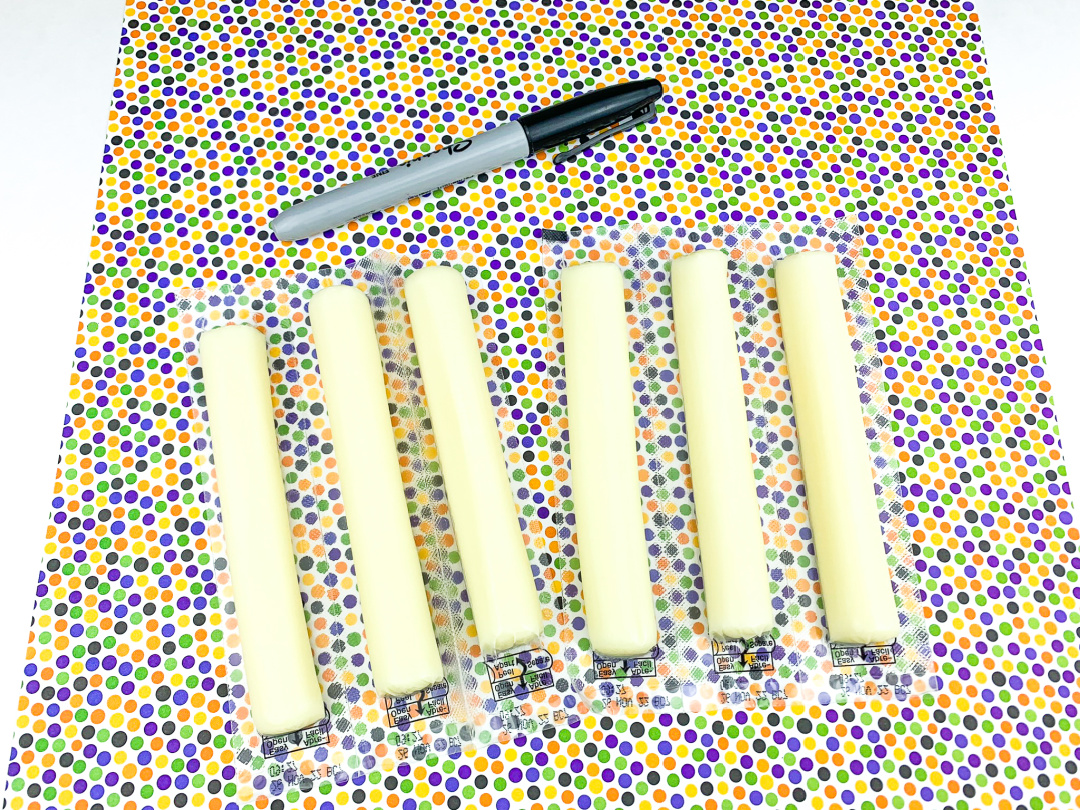 Directions:
Keeping the cheese stick inside the original packaging, wipe any moisture from the plastic (this will prevent the marker from getting wet and make drawing ghost faces easier!)
Once the cheese stick packaging is dry, draw a ghost face towards the top of the cheese stick.
You can get creative with ghost faces if you'd like, but for this craft we did a basic ghost face.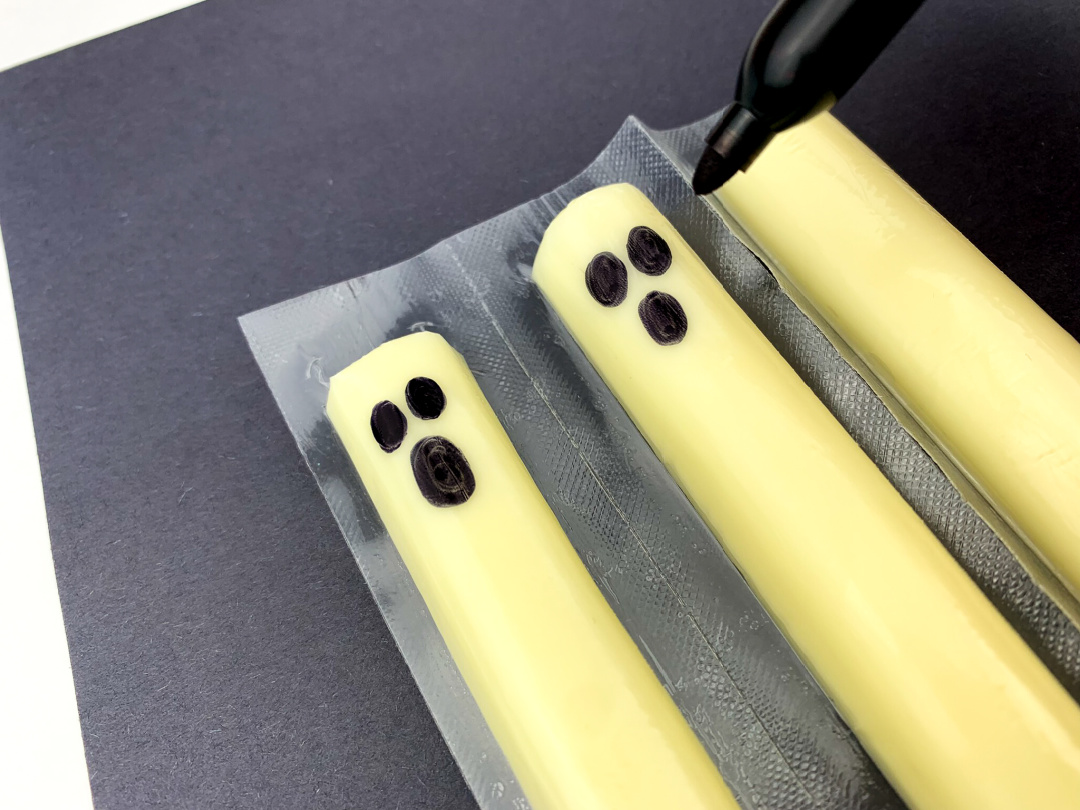 Place the cheese sticks out at your next Halloween party or event for guests! You can also place them inside of a cup to display them in a different way.
This is a fun and simple way to make snacks for kids fun this Halloween!