Are you looking for the perfect name for your little girl elf that's visiting this year?
If so, you've come to the right place! In this blog post, we'll give you some creative and unique Girl Elf Names for your elf this year.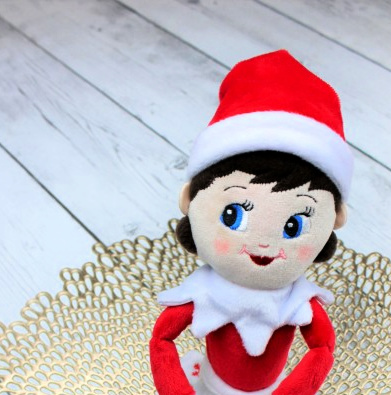 Whether you're looking for a traditional name or something with a modern twist, we've got you covered.
Girl Elf Names
Alice
Amber
Angel
April
Bella
Berry
Beth
BonBon
Brooke
Bubbles
Buttercup
Caitlin
Candy
Cassidy
CindyLou
Cinnamon
Clara
Cocoa
Crystal (this is our girl elf's name!)
Cupcake
Daisy
Dazzle
Ellie
Emma
Evie
Flora
Gumdrop
Harper
Holly
Ivy
Jenna
Jingle
Josie
Joy
Kayla
Lila
Lily
Lolly
Lovie
Luckie
Marshmallow
Matilda
Merry
Mia
Millie
Nichole
Noel
Nora
Paige
Peppermint
Pixie
Samantha
Skye
Snowflake
Sprinkles
Sugar Plum
Twinkle
Trixie
Tinsel
Willow
Save time this season! Order your pre-made Elf kit!