We've been participating in the Elf on the Shelf for a while now! Our elf started visiting our home in 2013 and my girls (and now son) remind me every year about our elf coming for a visit in December!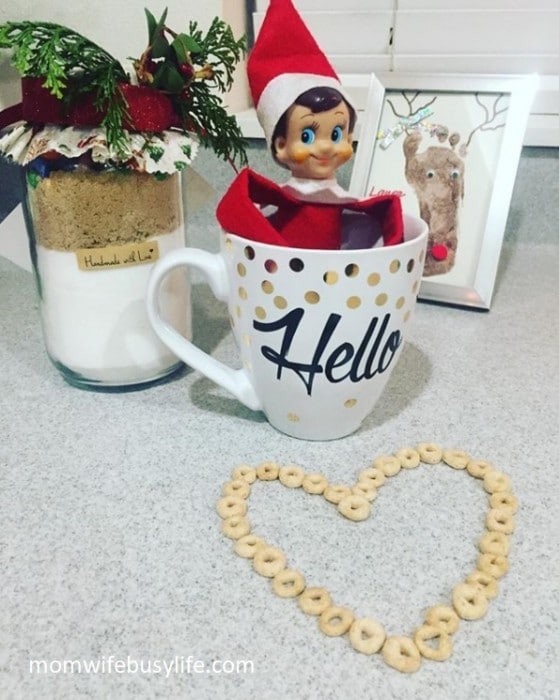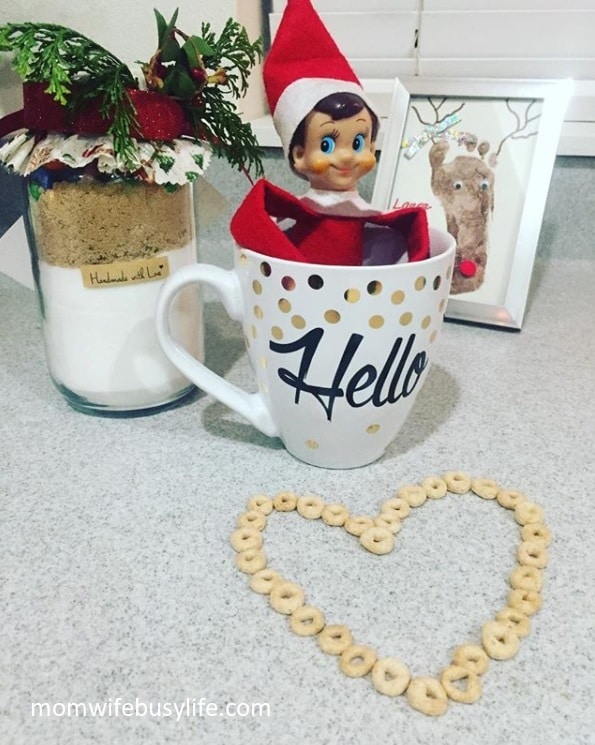 I have to say, it's actually a lot of fun. I enjoy finding new ways to display our elf and it does take a bit of creativity! I wanted to compile a few of our favorite kid friendly Elf on the Shelf ideas for you, from 2013 to 2019. Come back each year for more ideas. Enjoy!
It's not too late! Order your Elf on the Shelf from Amazon today!
Elf on the Shelf Ideas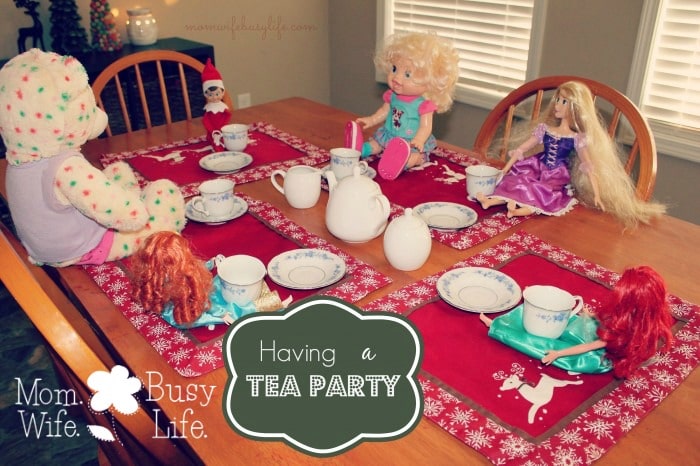 Here's a great assortment of dolls to use for the tea party elf on the shelf idea.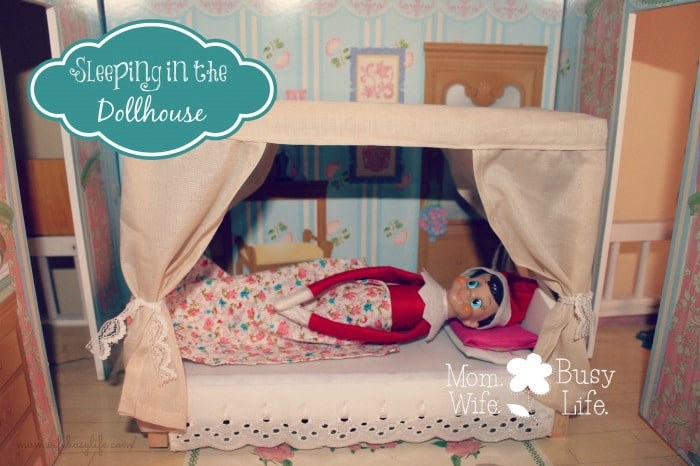 Find the KidKraft Savannah Dollhouse with Furniture at Amazon!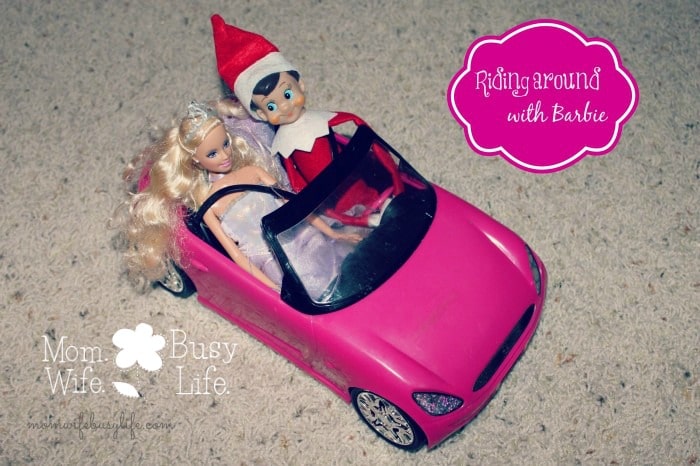 The Barbie car is on the holiday toy list this year (2016) at Amazon.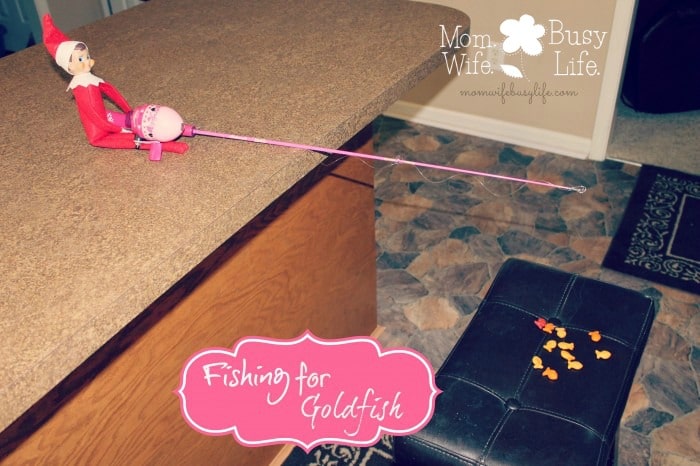 Find a variety of kids fishing poles for this idea!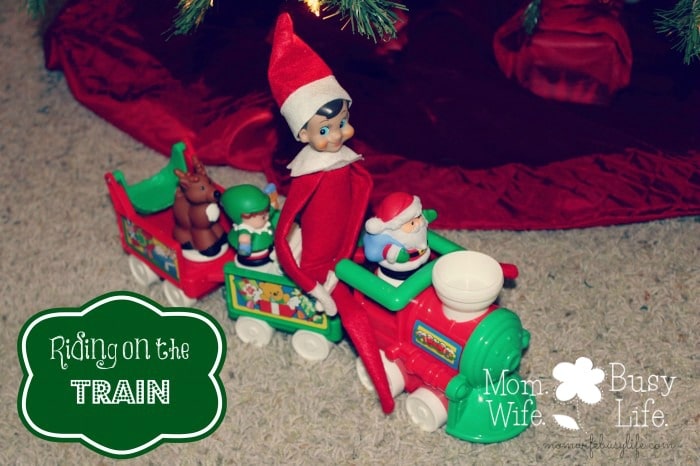 Find the Fisher-Price Little People Musical Christmas Train at Amazon!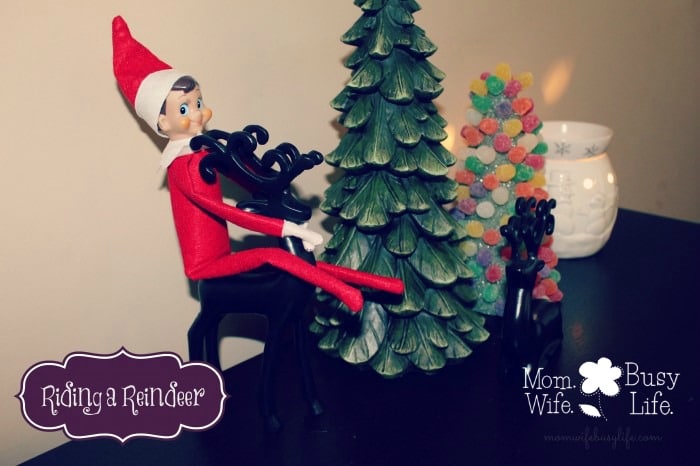 These deer figurines are similar to the ones pictured above.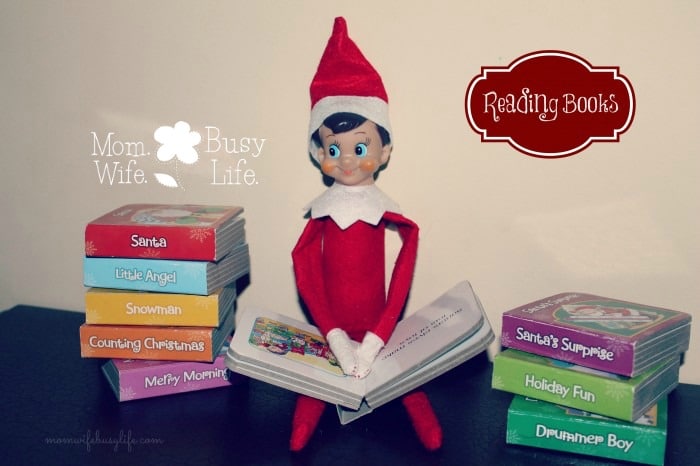 Use this little learning books set for this idea.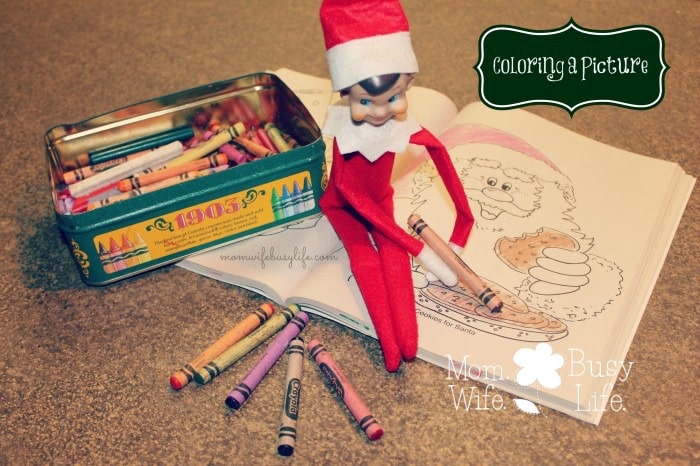 The Ultimate Crayon Collection is a bestseller at Amazon!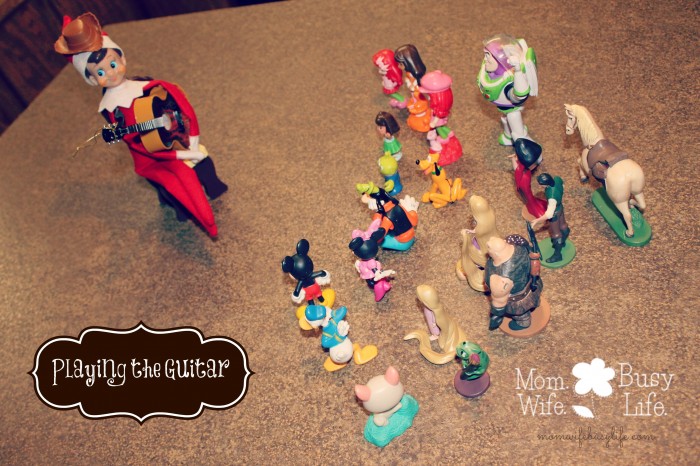 These Disney Figurine Sets are perfect for this elf on the shelf idea!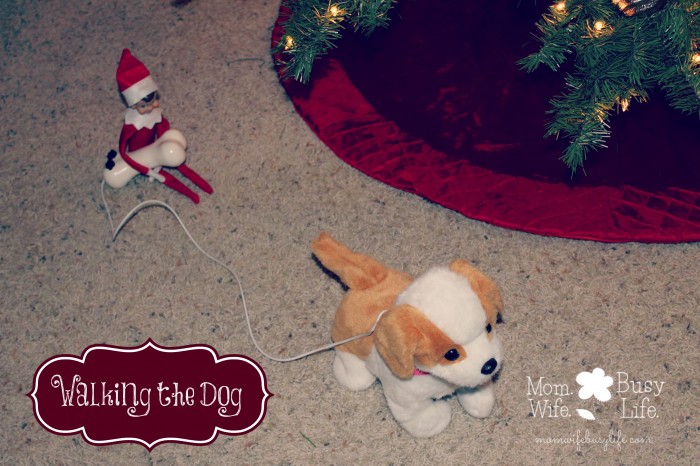 The FurReal Friends Get Up & GoGo My Walkin' Pup Pet would be perfect to use for this Elf on the Shelf idea!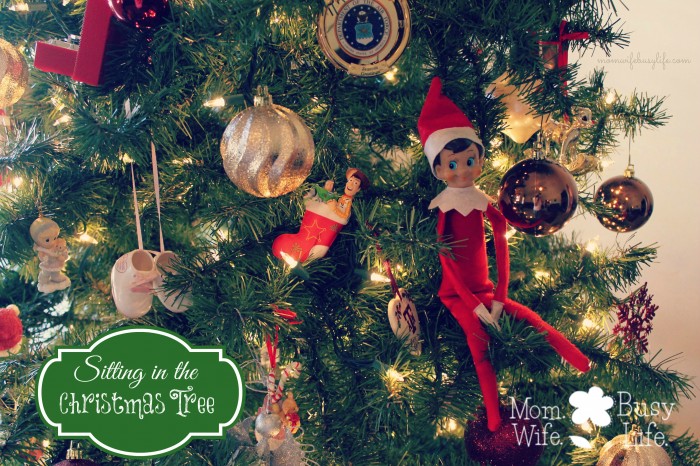 Check out these Elf on the Shelf Ornaments to add to your Christmas tree!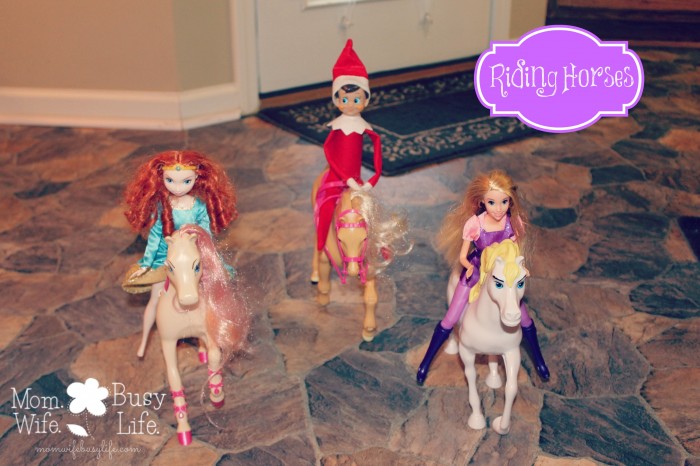 The Disney Princess Rapunzel's Horse Maximus is great for this idea!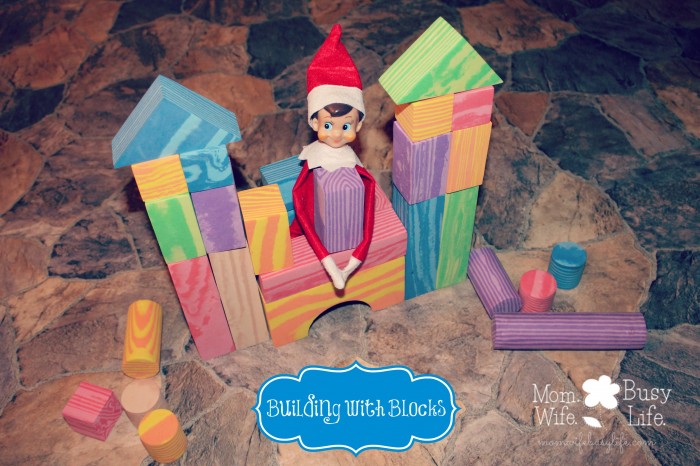 Use these foam blocks to recreate this idea above!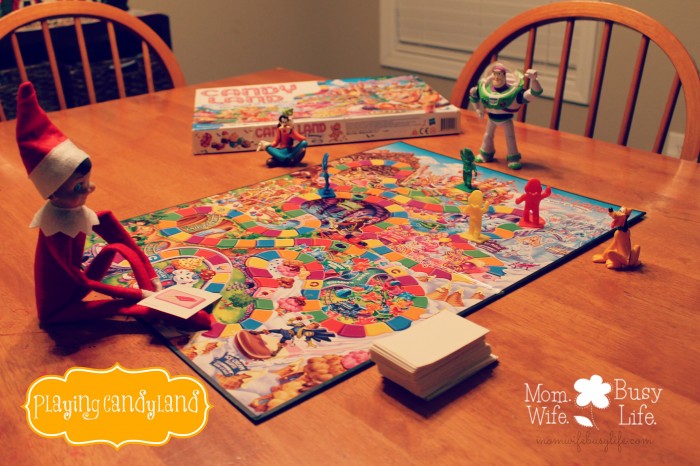 Candyland is on the holiday toy list this year!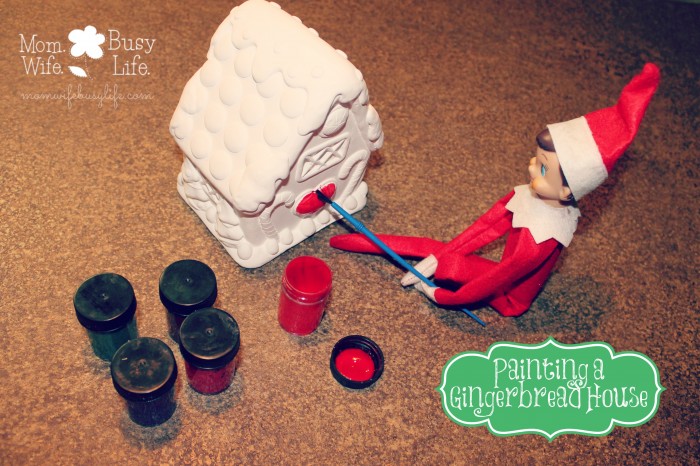 This paint set is perfect for beginners!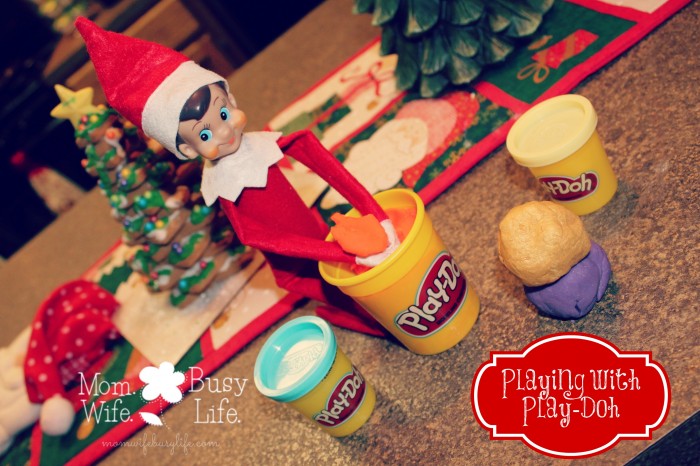 The Play Doh 36-Can Mega Pack is a bestseller at Amazon!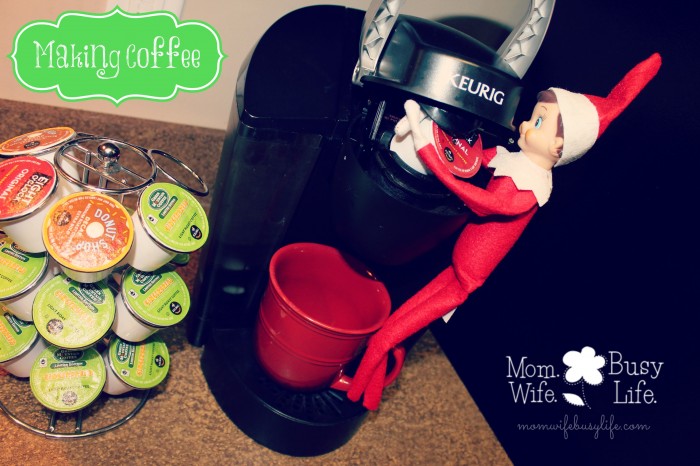 The Keurig K55 Single Serve Programmable K-Cup Pod Coffee Maker is a bestseller this year!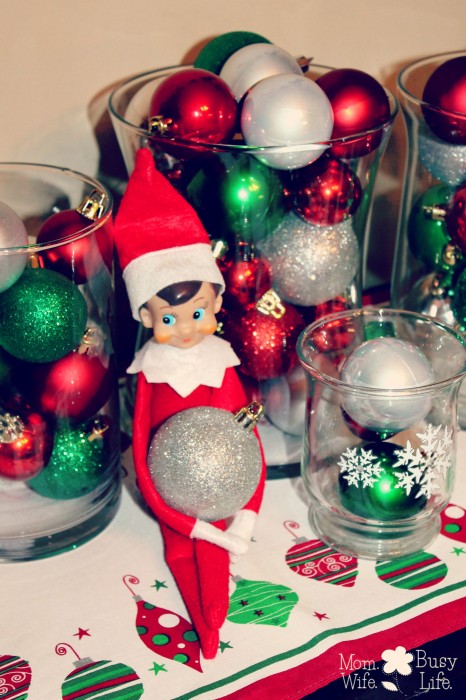 Here's a set of ornaments to use for this idea.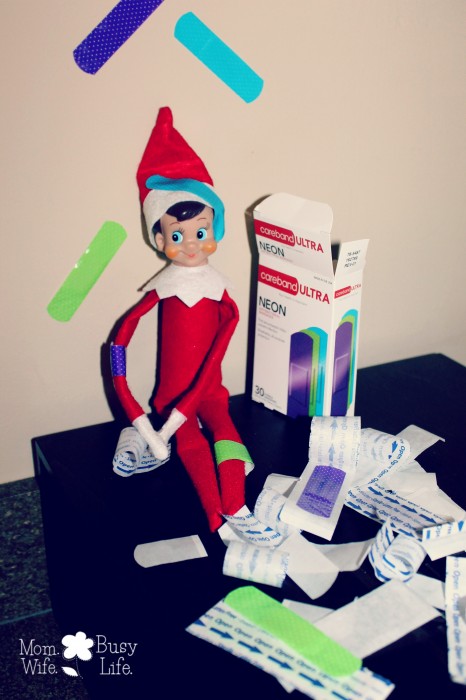 You can use any bandages for this idea, but I recommend
using colorful bandages
! This bandage idea has been one of my kids favorite ideas of all!
Use these holiday sprinkles for baking this year!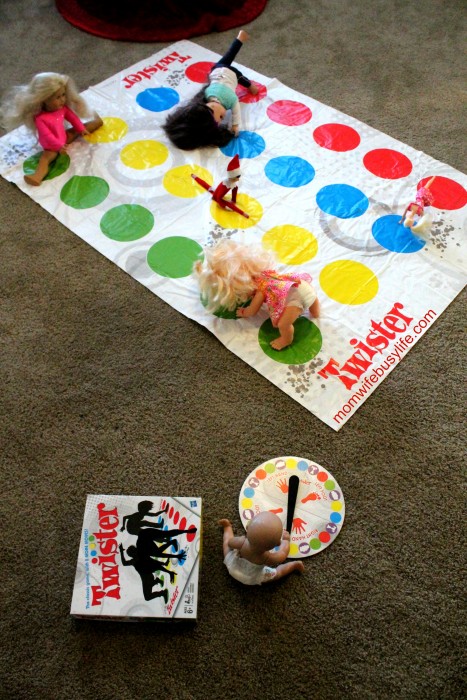 Order Twister at Amazon!
Here are a few of my favorites from 2018 using a Spiderman toy: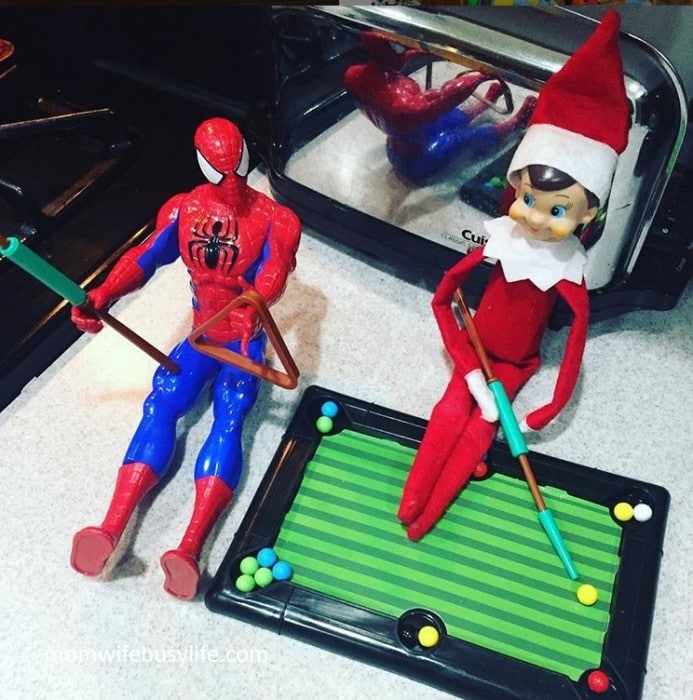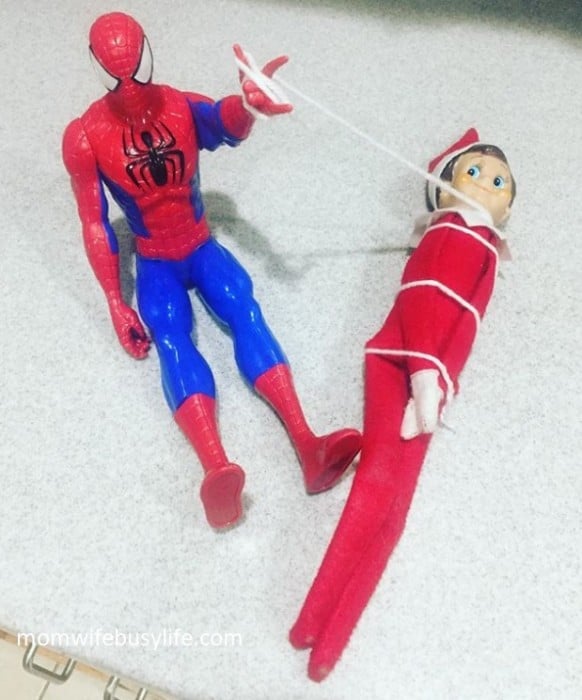 Elf on the Shelf 2019
My girls were begging for a girl elf to visit this year! She was a gift under the Christmas tree as a surprise on the first day back! See the letters below. They named her Crystal! Now Crystal and Clyde are busy creating fun activities, arts, crafts, and games for the kids all month.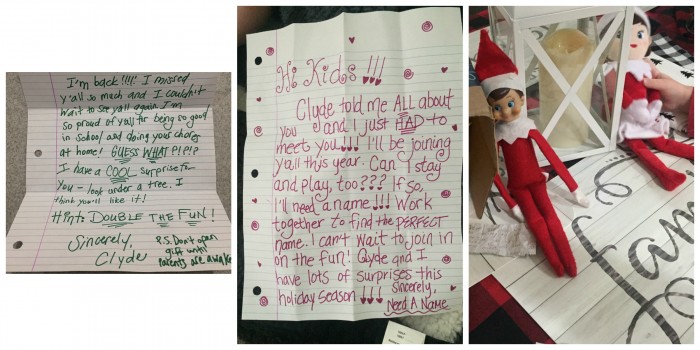 "I'm back! I missed y'all so much and I couldn't wait to see y'all again. I'm so proud of y'all for being good in school and doing your chores at home! GUESS WHAT?!?!? I have a COOL surprise for you – look under a tree. I think you'll like it! Hint: DOUBLE THE FUN! Sincerely, Clyde P.S. Don't open until parents are awake!" 
Hide candy canes around the house.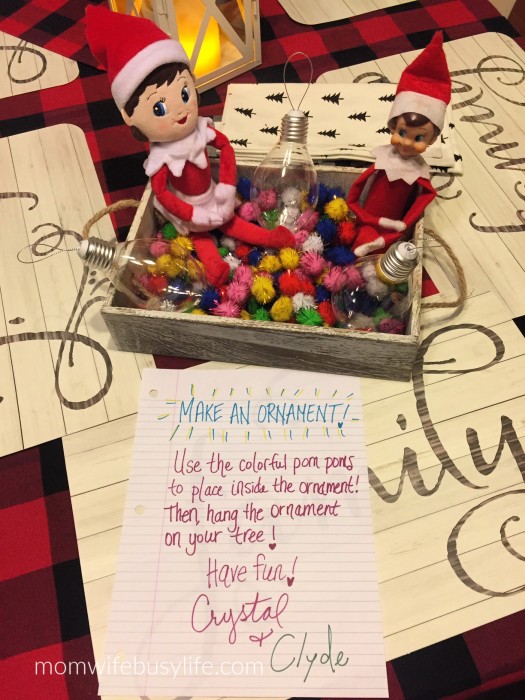 Gather supplies to make an ornament.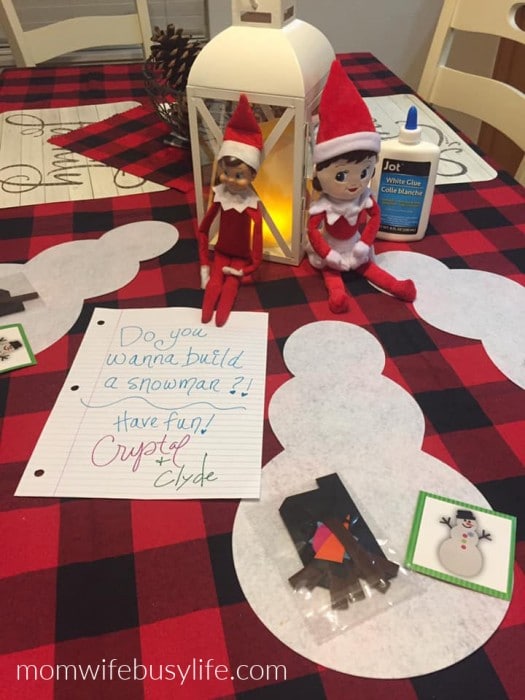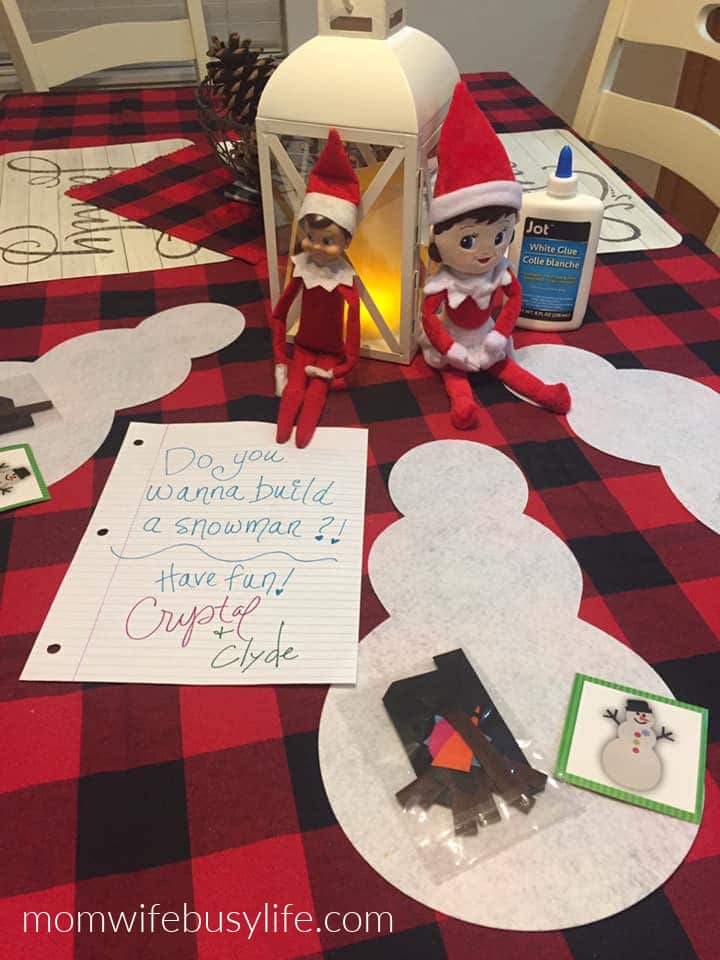 Make a snowman craft!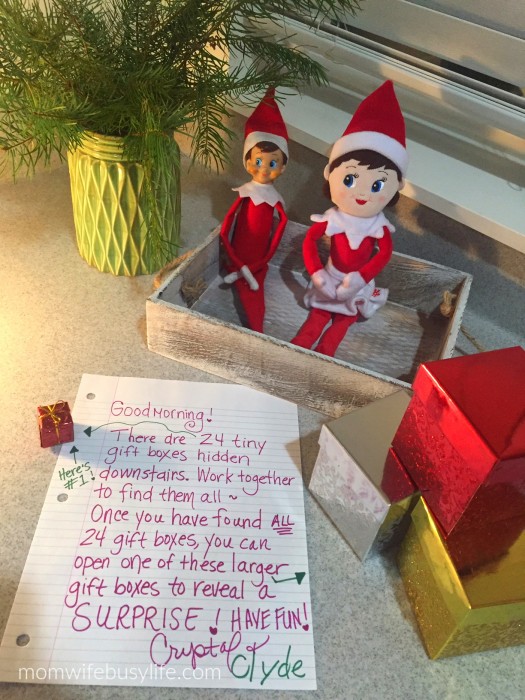 Hide tiny gifts around the house for a game of hide and seek. Then, give a surprise when they find them all!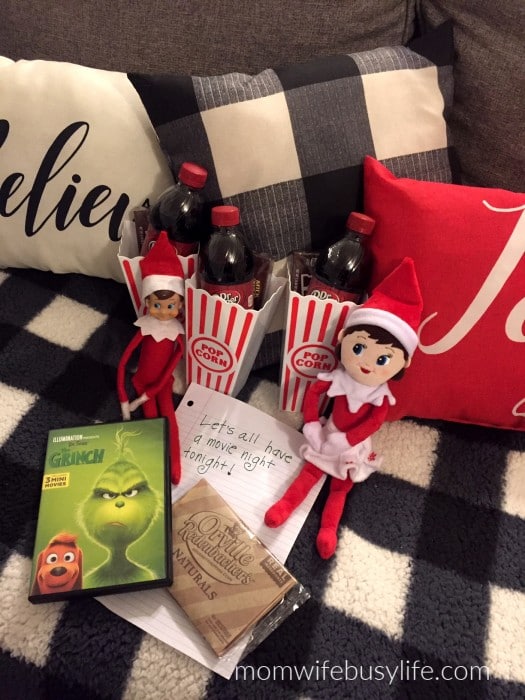 Have a movie night and watch your favorite Christmas movie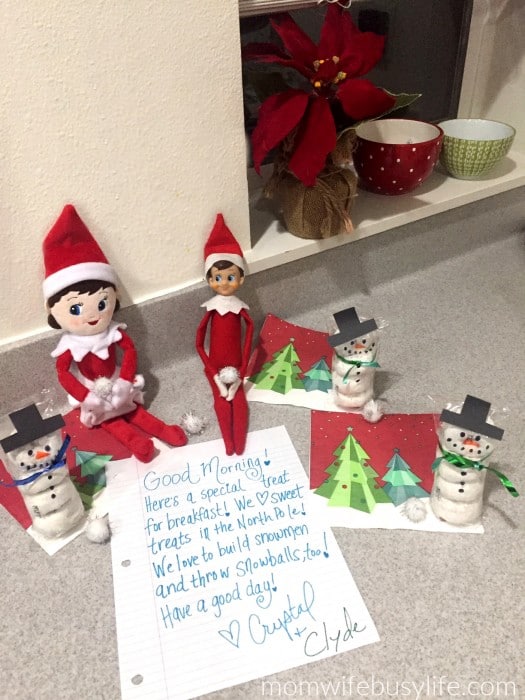 Create snowmen donuts with packages of powdered donuts.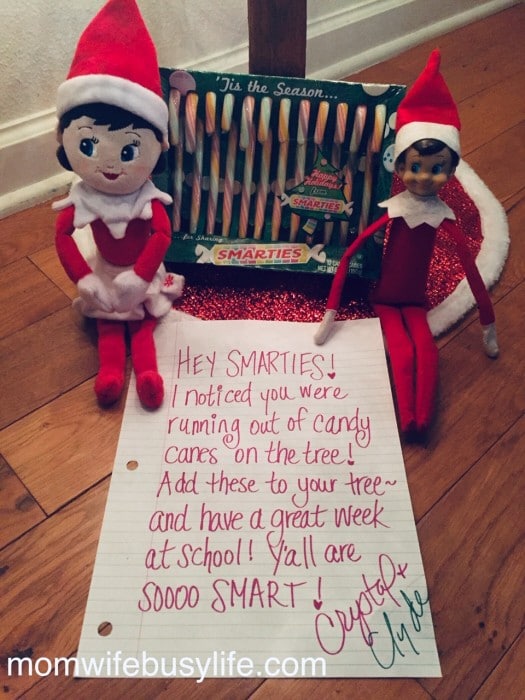 Write a letter telling your kids they are smart! Use Smarties candy canes or candy.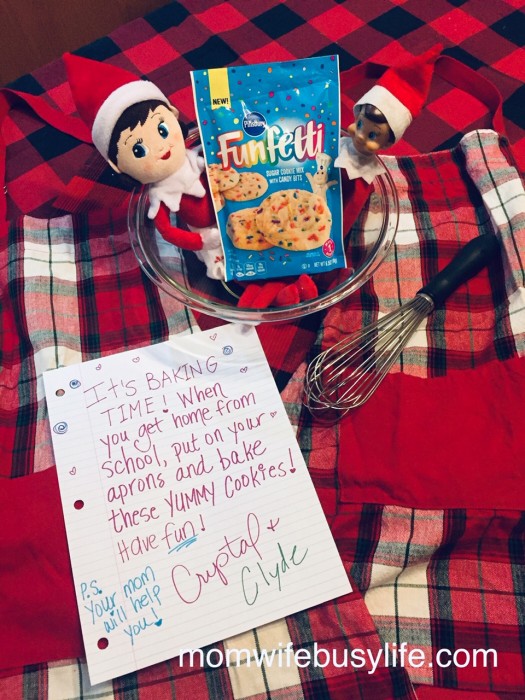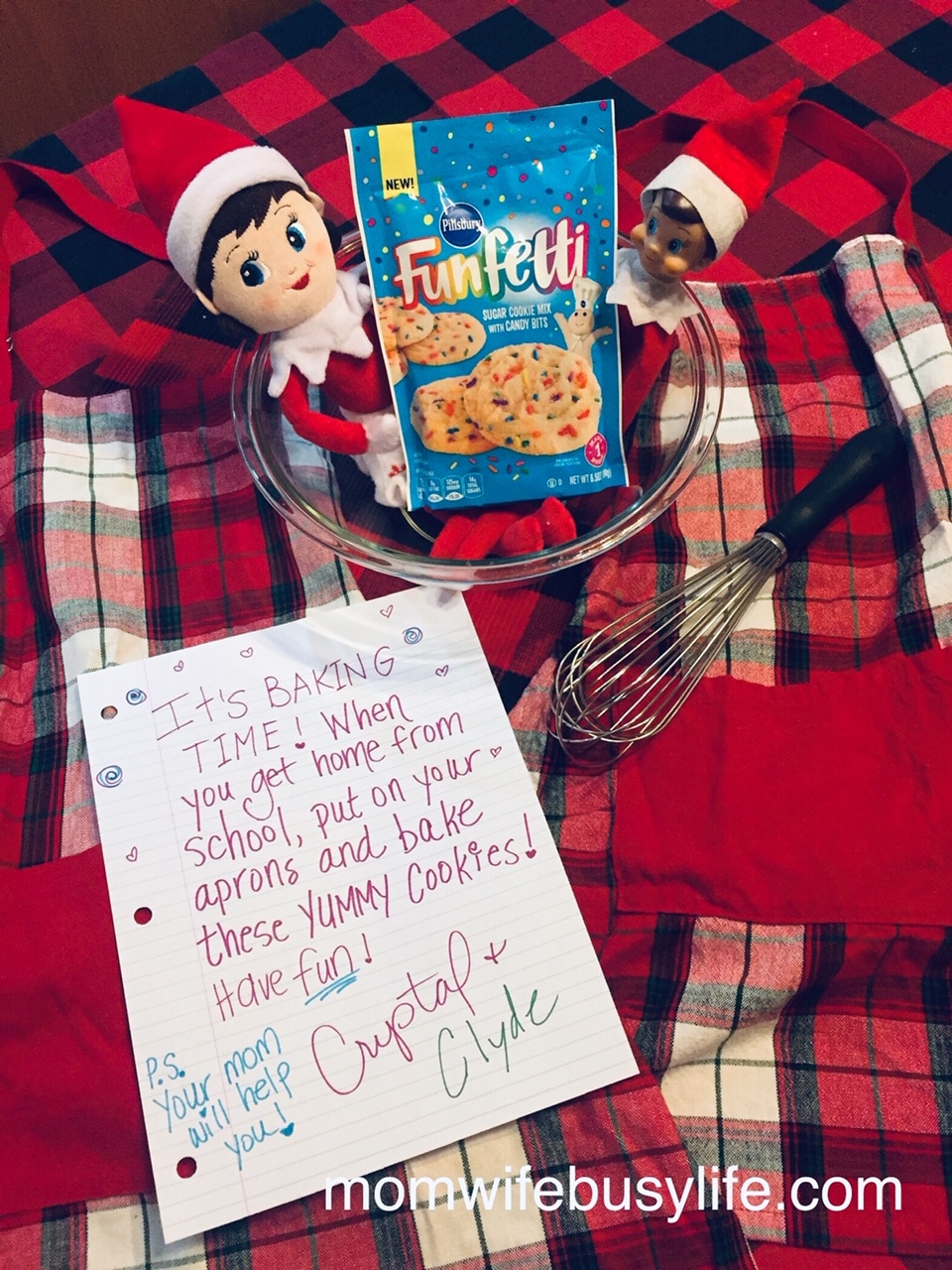 Have fun in the kitchen! Help the kids bake cookies!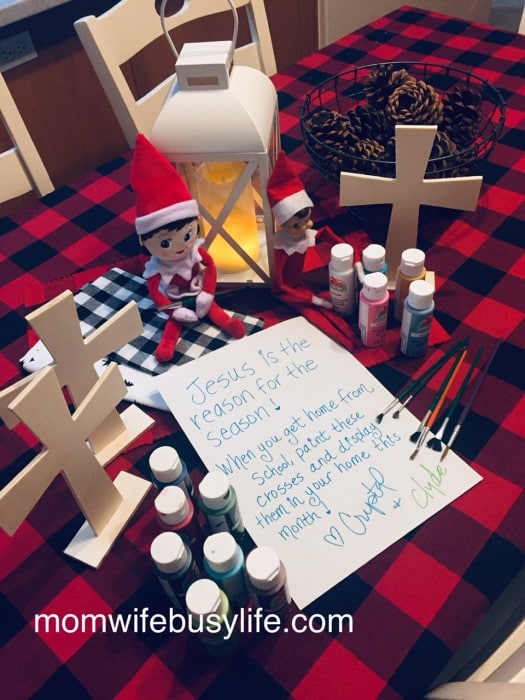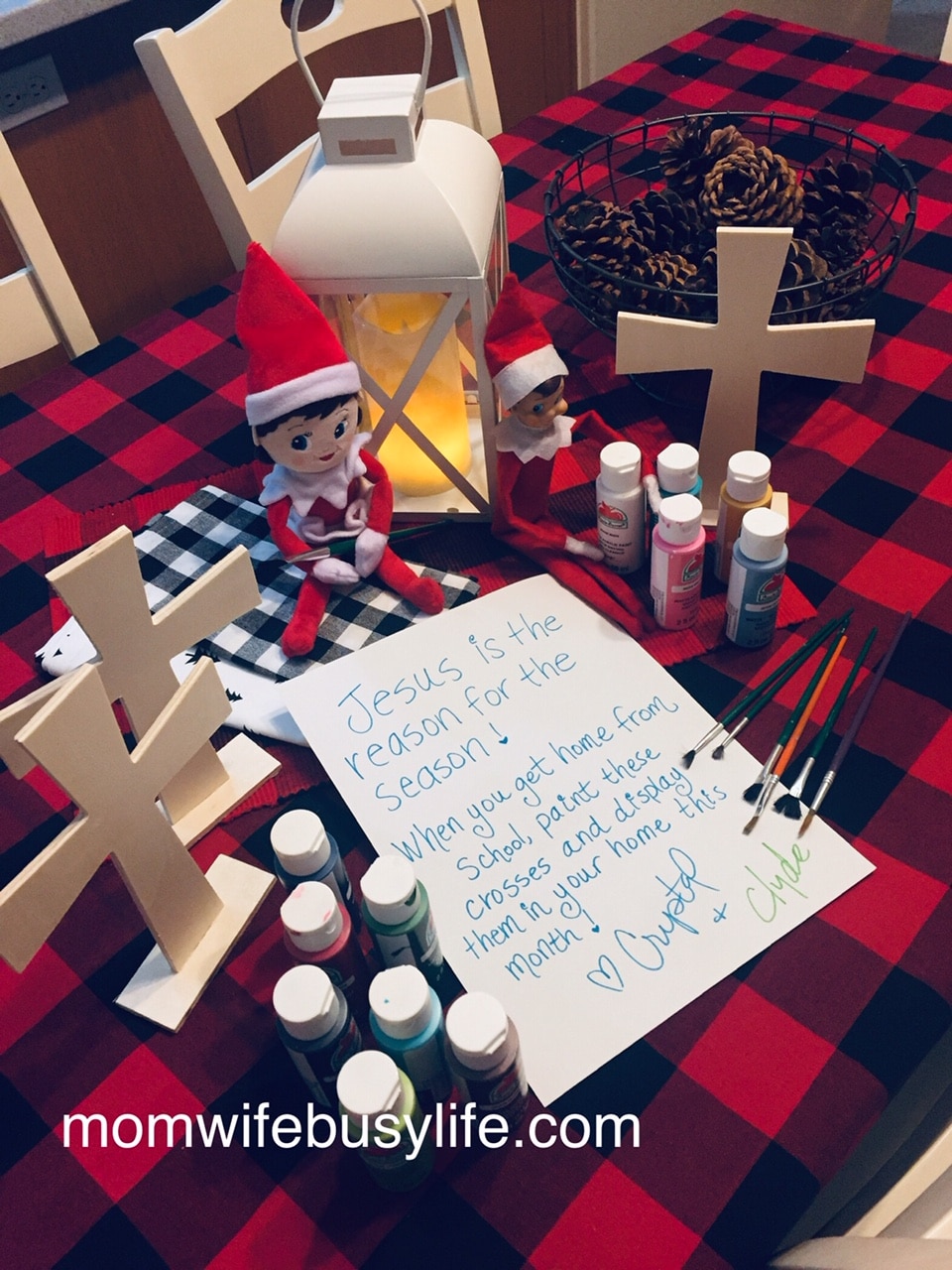 Jesus is the Reason for the Season! Paint crosses and display in your home.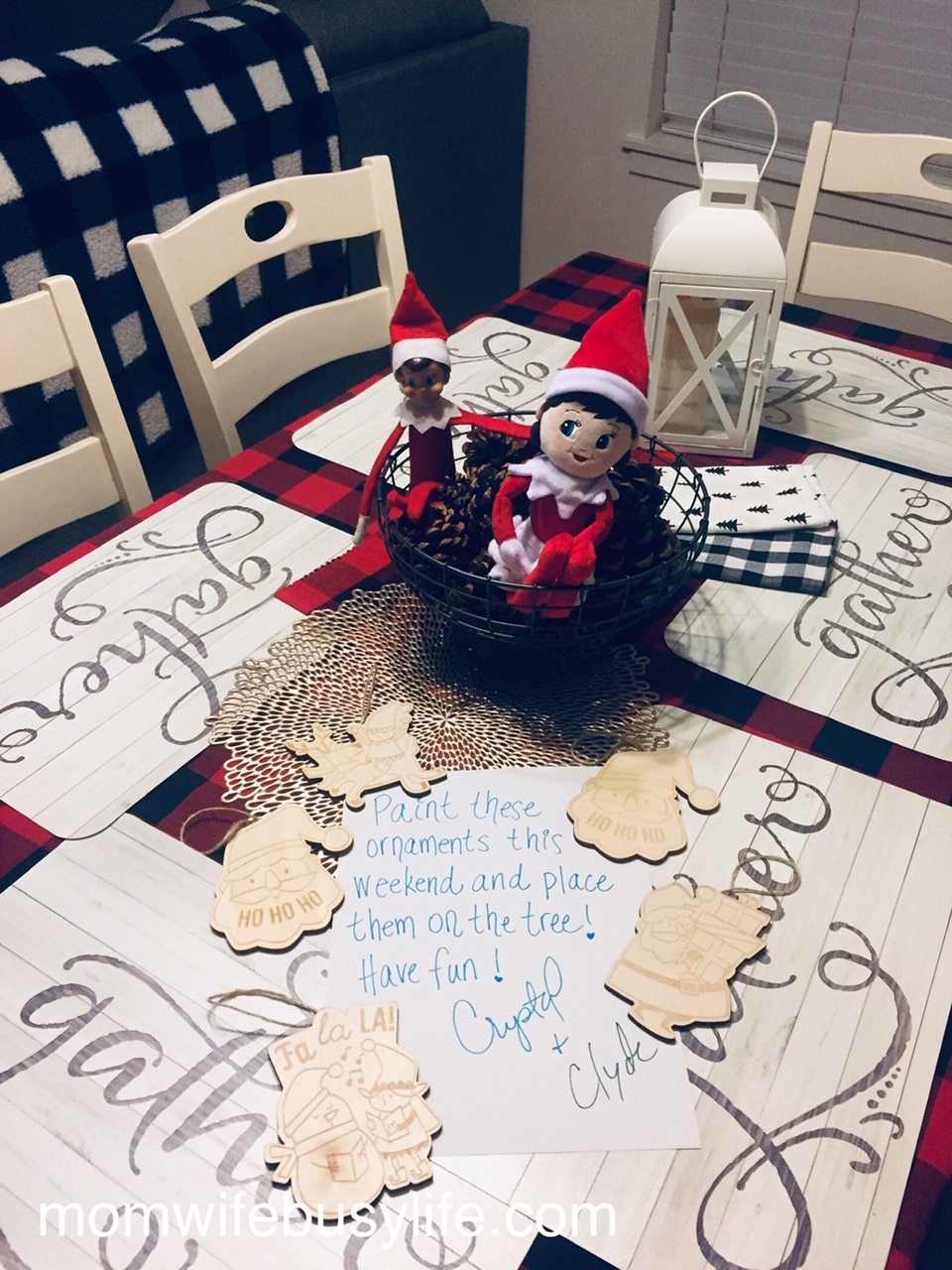 Paint ornaments to hang on the tree.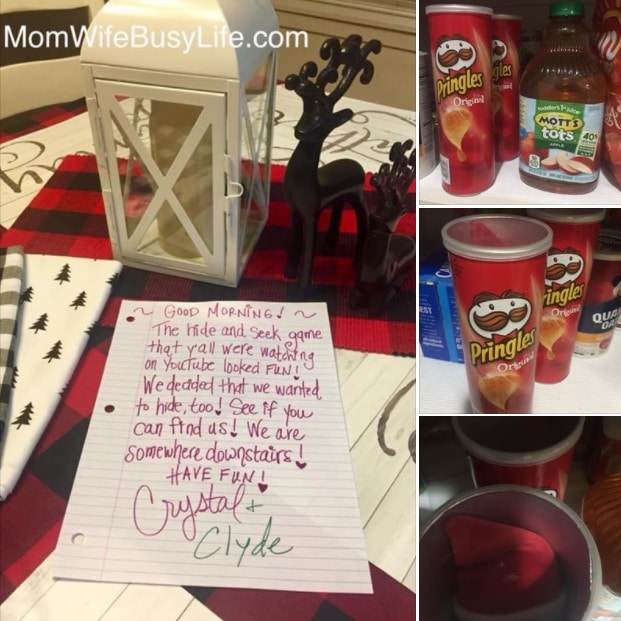 Have your elves play hide and seek. If hints are needed, have a friend or family member text a hint "from the elves." For this one, I had my mom text us that the elves were hungry and needed a snack.
Check back for more ideas from this year! I'll try to update as often as possible! My kids LOVE coming downstairs to figure out what the elf did over night!
Pin to Pinterest:
This Tabletop Ceramic Lighted Green Christmas Tree could work for the idea above!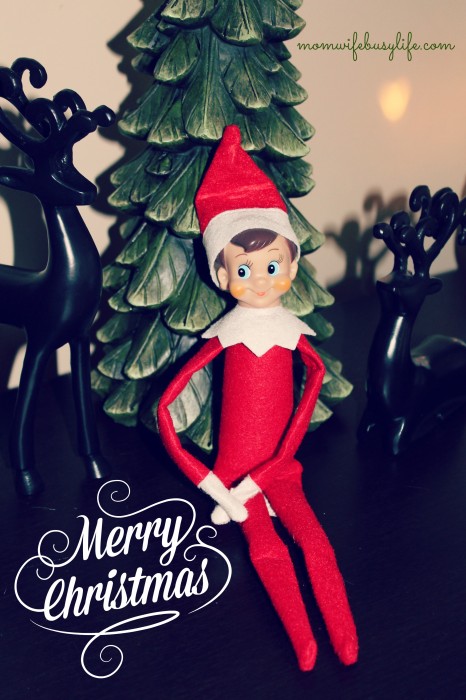 Do you have any Elf on the Shelf ideas to contribute? Leave a comment!