Are you looking for a fun way to teach sight words during the month of October? Play this fun Halloween Sight Words Activity!
You'll get access to a FREE 3 page game that includes a Halloween themed sight word game board, spinner, and a sight words recording sheet.
The following 17 sight words are used for this game: she, are, what, please, went, this, black, our, with, he, yes, must, pretty, who, saw, have, and white.
Object of the game: The students will use a token or a game piece to play this game. They will take turns playing. Use the customized spinner that is included as a free printable, or they can roll a dice.
As they play, write the sight words using the sight words recording sheet. Repeat the game the desired amount of times.
Have fun!
Tip: Laminate your game board, game spinner, and recording sheet so that your game will last longer! Use a dry erase marker on the recording sheet and wipe off when the game is finished.
Halloween Sight Words Activity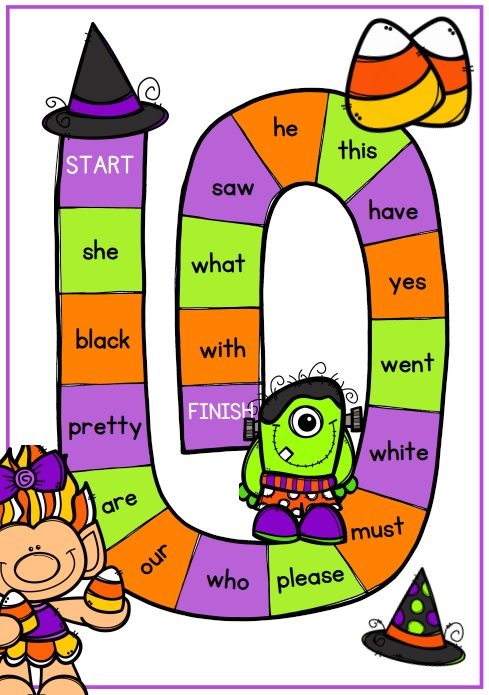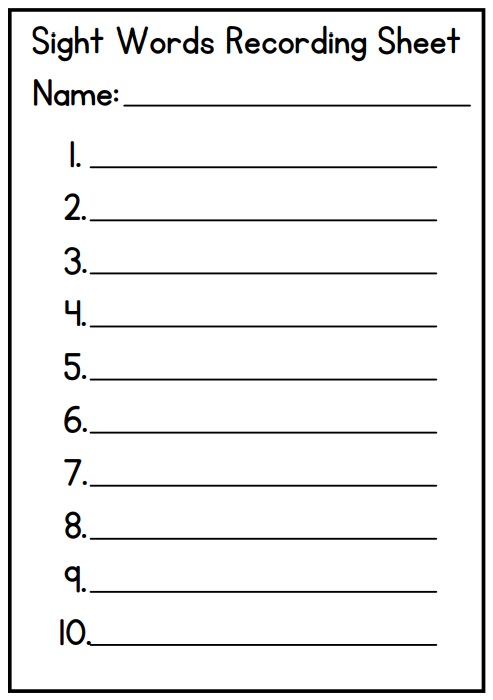 More Halloween Sight Word Activities: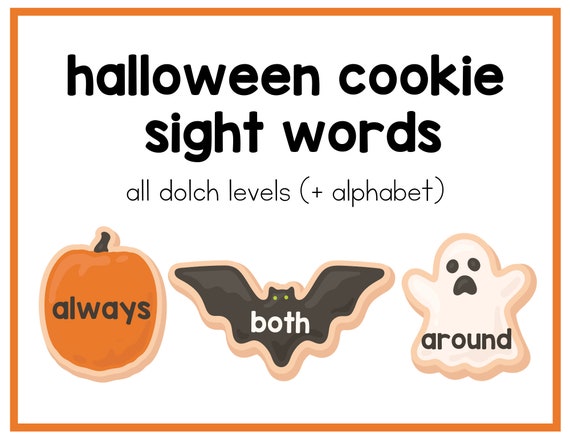 Halloween Cookie Sight Words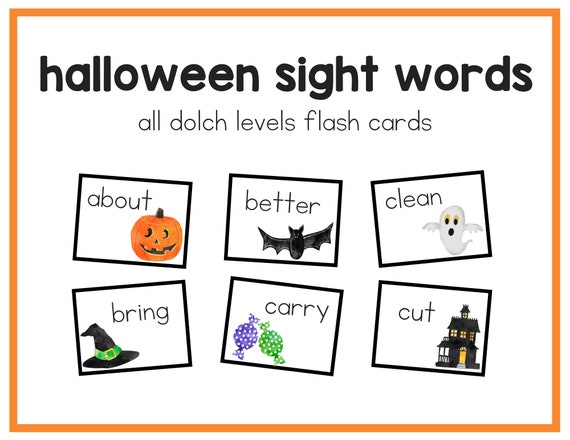 Halloween Sight Words Flash Cards