Create this easy Mason Jar Pumpkin Craft to display around your home this fall season! Kids can help make this, too!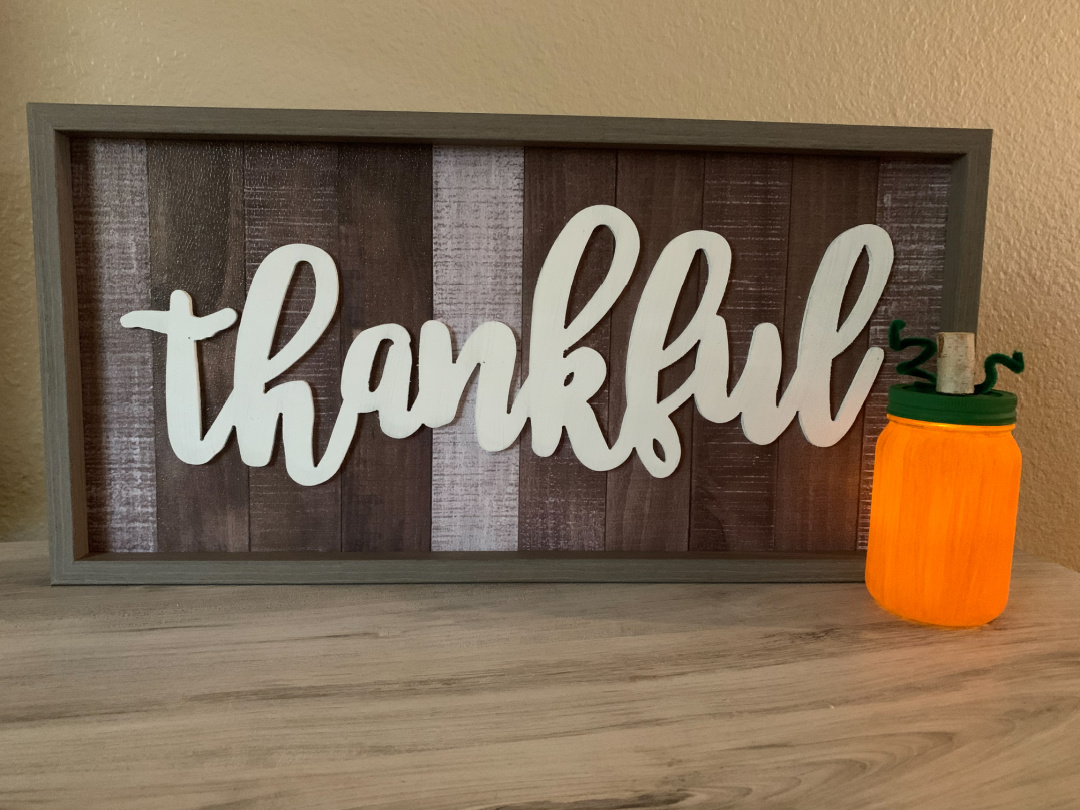 Are you looking for DIY fall crafts to work on this fall season? Grab your paint supplies and a mason jar or any jar that you can recycle and create this light up mason jar pumpkin craft!
All you have to do is paint the jar and the lid, add the stem and vines, add the light and display!
Mason Jar crafts are very popular during the fall months. You can create so many crafts with mason jars. Check out our Snowman Mason Jar Gift idea, too while you are here.
Mason Jar Pumpkin Craft
Supplies: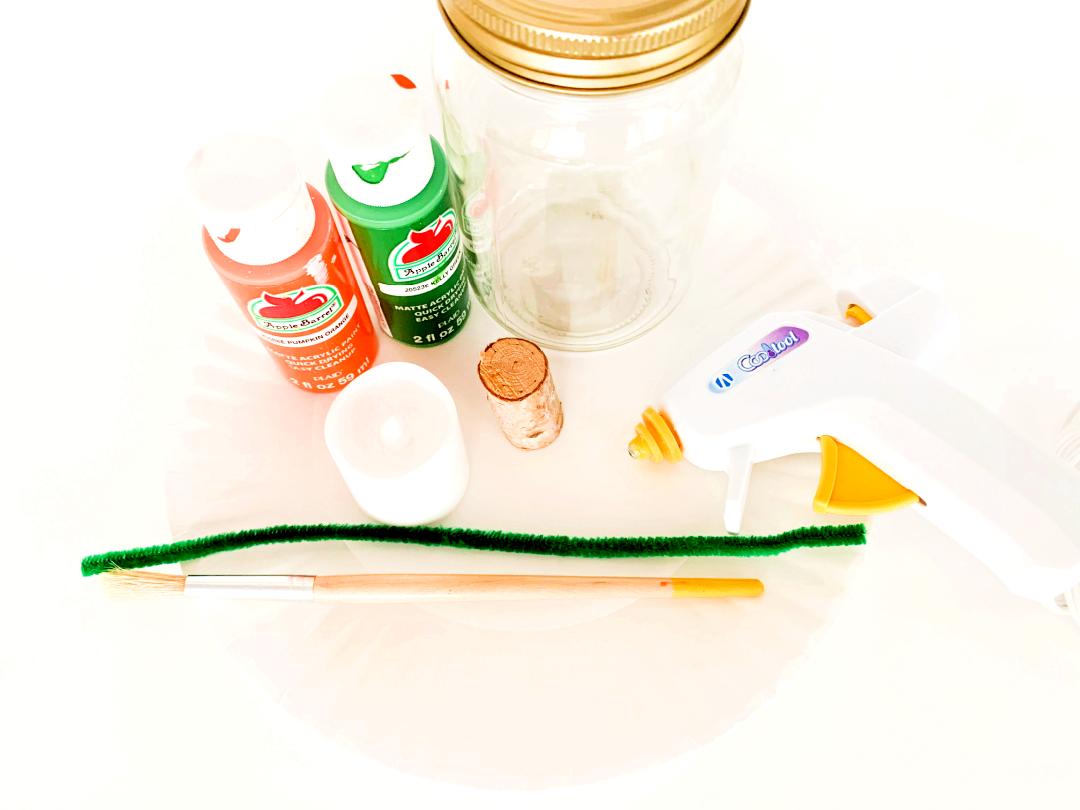 Directions:
Set up your work space. *We used a paper plate to paint on.
Paint one coat of orange paint on the jar. Set aside. Allow to dry.
Paint one to two more coats of orange paint on the jar until the jar is completely covered. Allow to dry.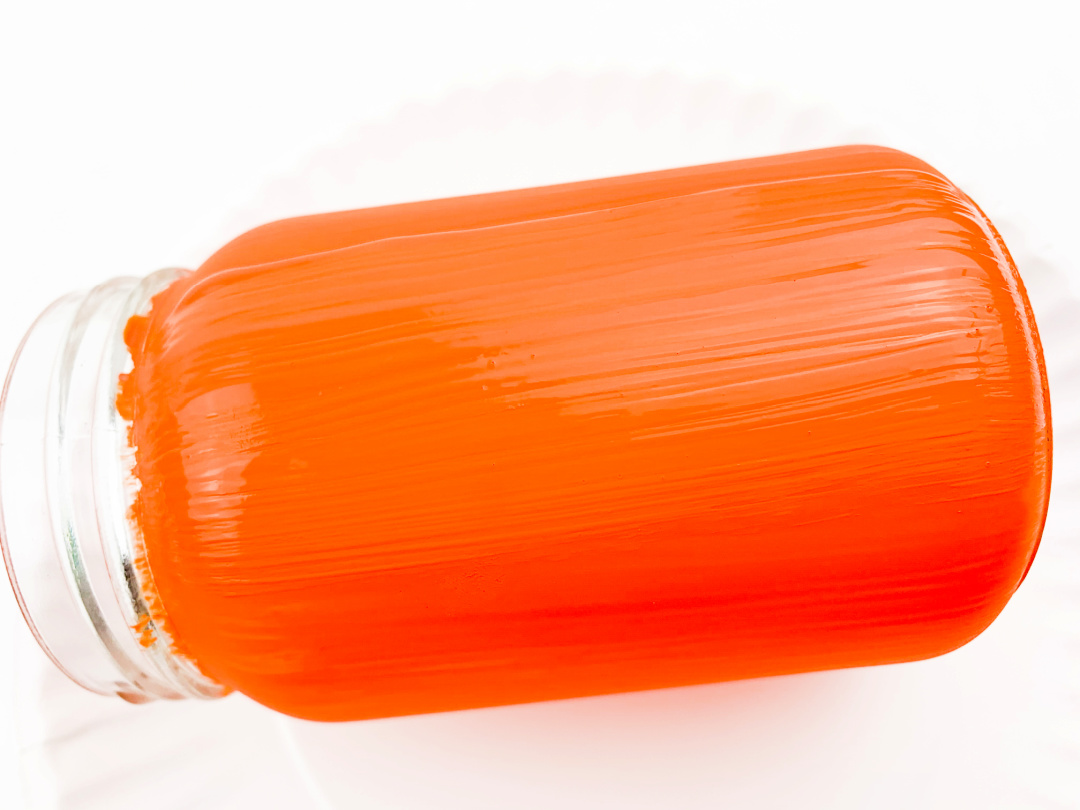 Paint the lid and ring green. Allow to dry. Give the lid and ring one more coat of paint if needed.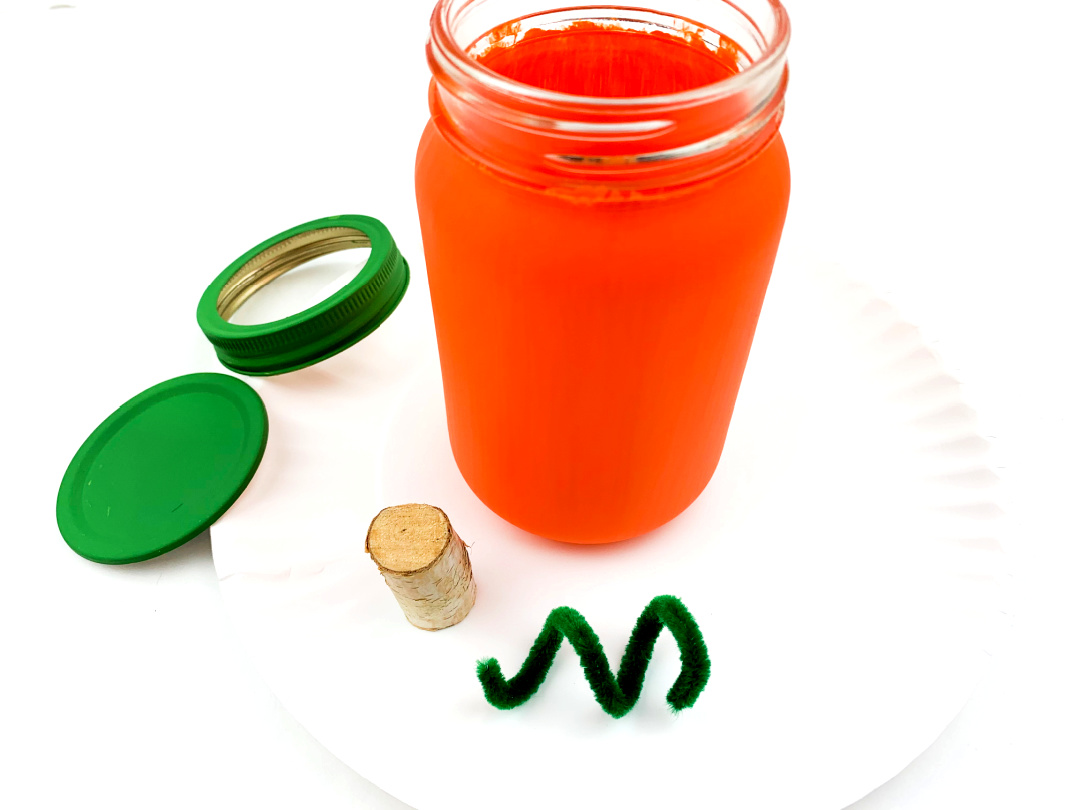 Screw on the lid and ring to the jar.
Using the hot glue gun, squirt a small amount of glue in the center of the lid. Attach the stem.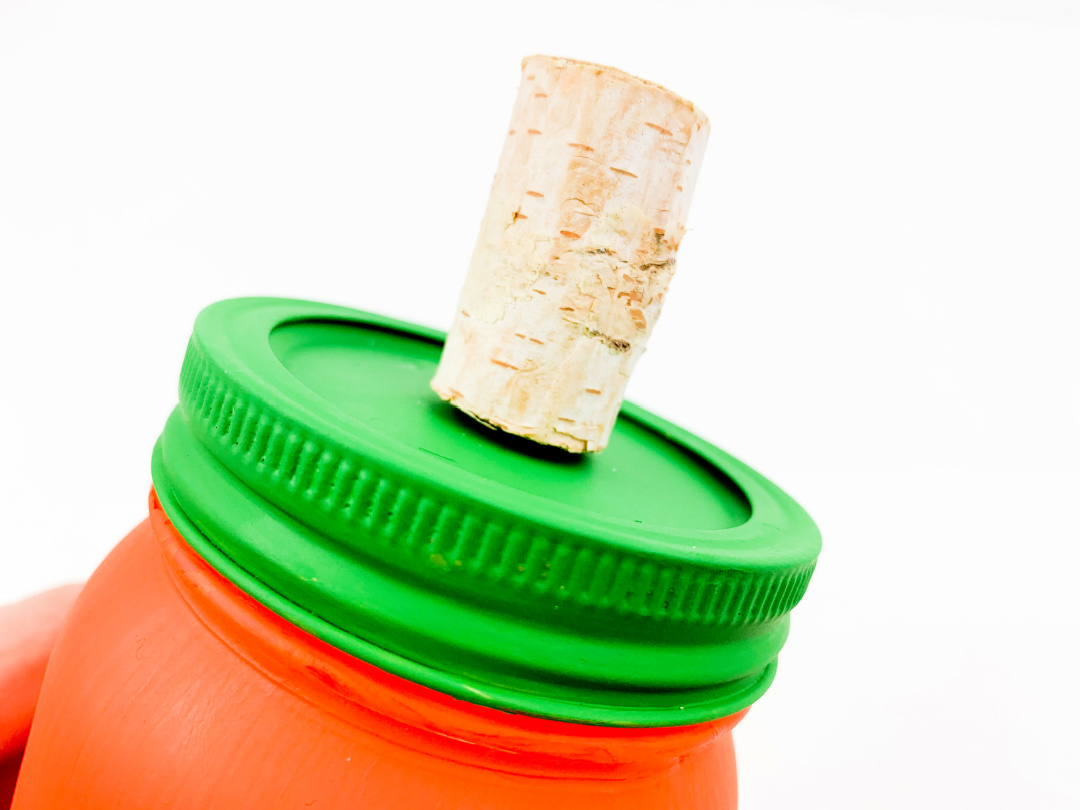 Cut the pipe cleaner into (2) 3-4 inch pieces. Curl the pipe cleaners around your finger. Remove. These will be the vine pieces of the pumpkin.
Use the glue gun to place two drops of glue behind the stem. Attach the vines.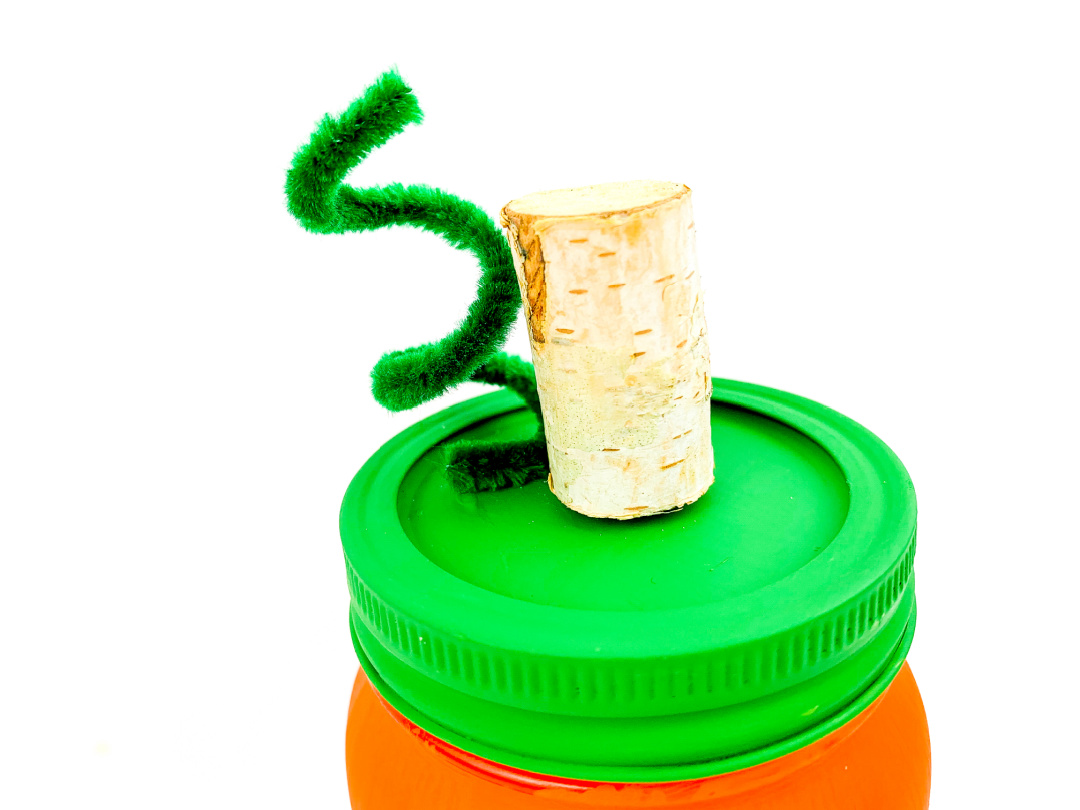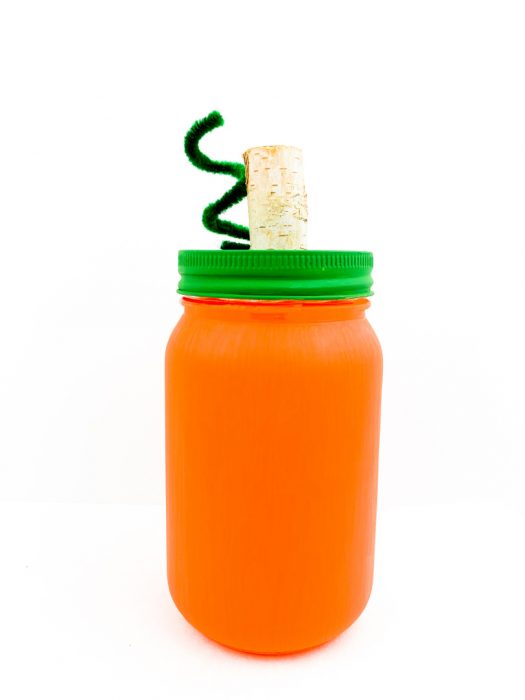 Turn on the flameless candle and place inside the jar.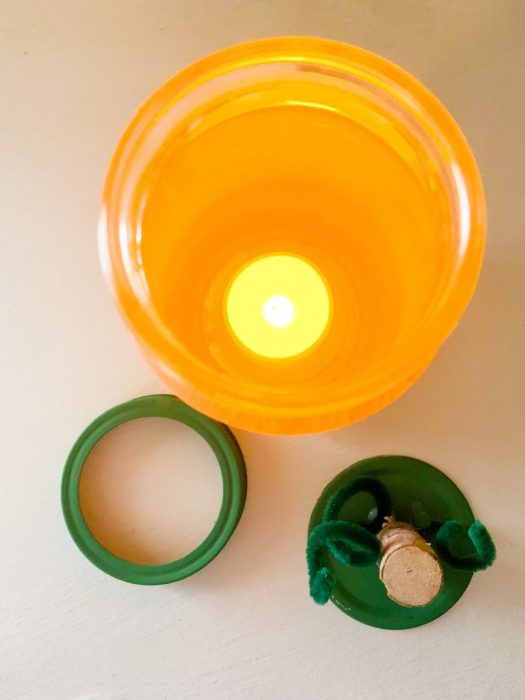 Your pumpkin is ready to display!