Your cat will love you this Halloween! Here are a few Halloween Treat Ideas for Cats. Give these treats to your cat this season.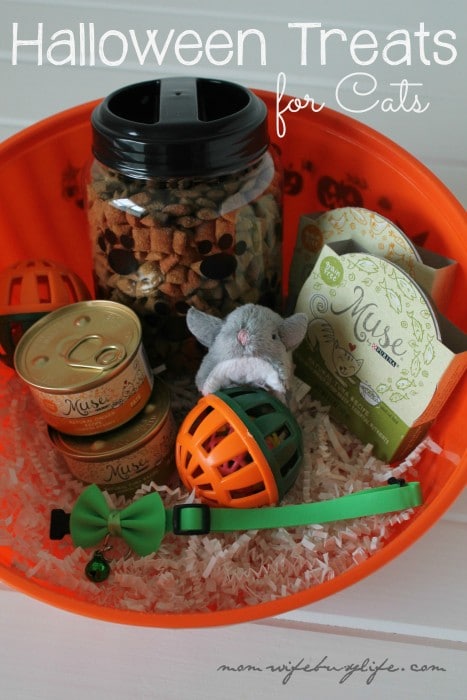 Halloween is approaching this month and the stores are getting creative with their Halloween displays and decor. I walked into a grocery store recently and saw bats and ghost decorations hanging from the ceiling along with shelves and bins full of Halloween candy. I love the fall season and my family loves to participate in trick-or-treating on Halloween as well as other fun fall events such as festivals, hay-rides, pumpkin patches, corn mazes, costume parties, and more.
It's fun to celebrate the holiday season with family and friends, but sometimes we overlook our furry little friends! They want to be included in the fun, too! That's why I decided to create a fun treat for my cat, Candie, to enjoy this Halloween. Treat baskets are easy to make and fun to fill. You can get very creative with your treat basket for your pet this Halloween and add a variety of treats inside!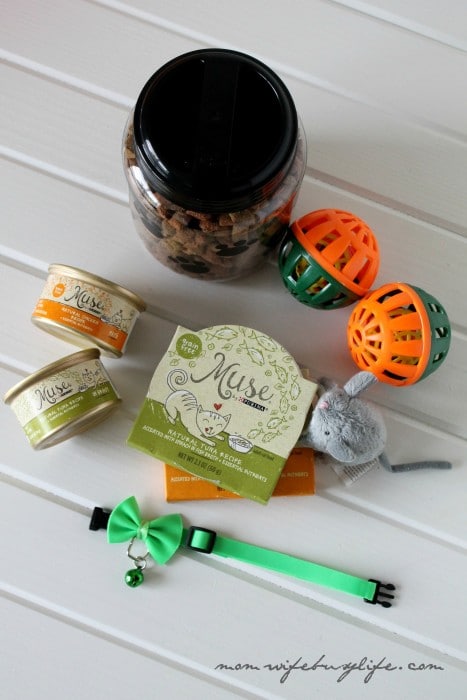 I included the following items in Candie's basket this year:
Toy mouse
Jingle Balls
Collar
Cat Food
Treats in a Decorative Container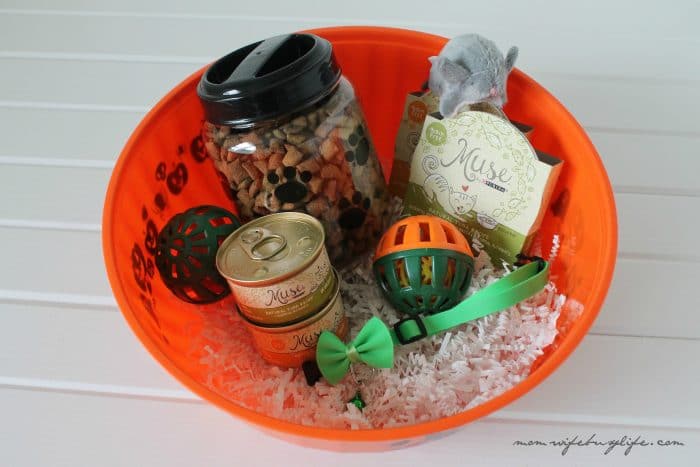 Candie needs a bit of exercise, so I'm hoping the jingle balls and the toy mouse encourage her to move a bit. The collar will be fun to wear on Halloween night when trick-or-treaters arrive.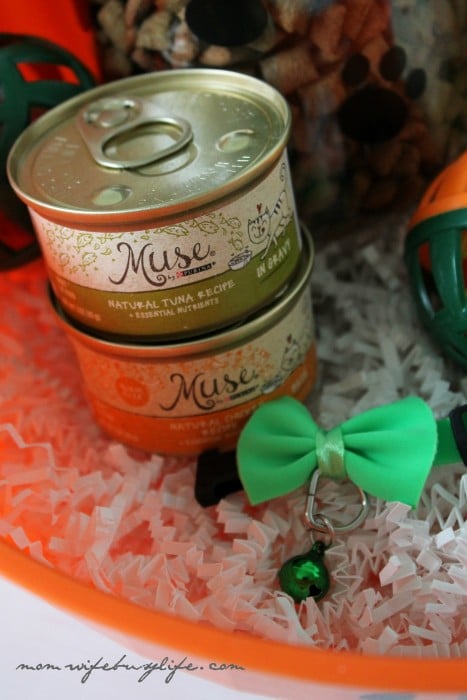 I surprised Candie with the cat food early. She was laying outside lounging on our back porch and I called her in for her treat. As you can see below, she was happy to enjoy an early surprise.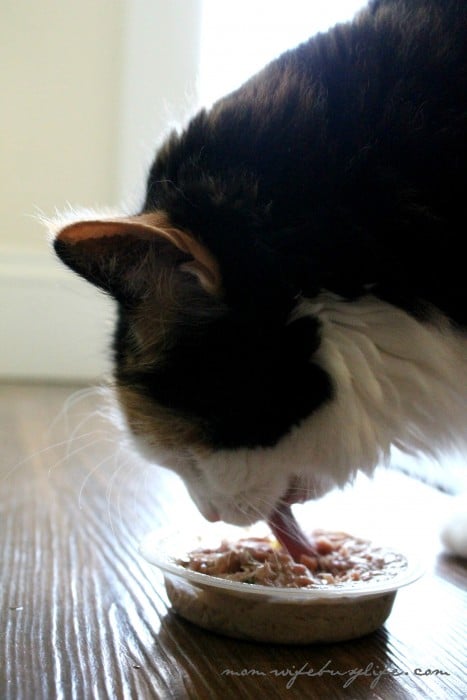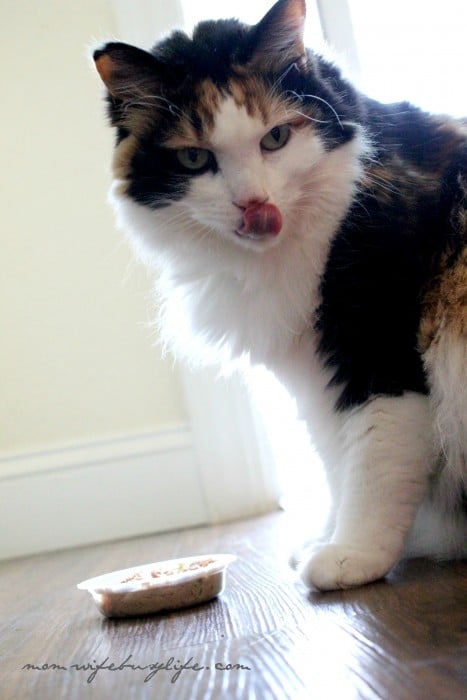 Putting together a Halloween treat basket for your cat this Halloween is a great idea! You can also create a fun ghost craft with the cat food containers since they have a white lid!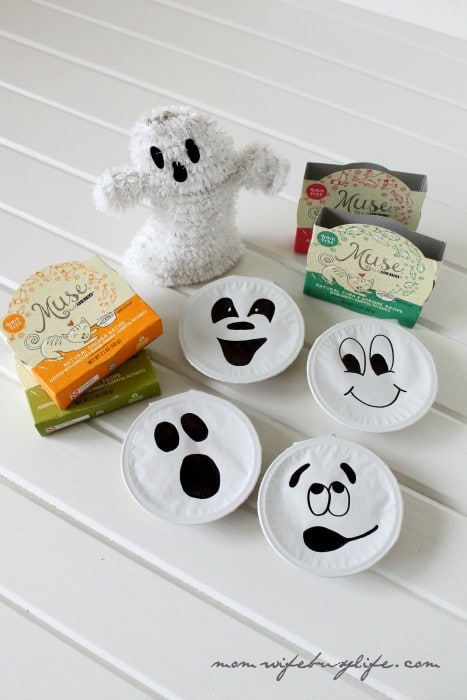 Here's how to make these ghosts:
Supplies:
Cat Food Containers with white lid
Permanent marker
Directions:
Using a permanent marker, draw a silly ghost face on each container. *Parental guidance recommended with younger children when using permanent markers.
Set these silly ghosts around as Halloween decor during the month of October until you are ready to feed them to your cat.