Is your child begging to carve a pumpkin with a cat design? Here are the best Cat Pumpkin Stencils available to enjoy this fall season!
Do you love cats? Do you like pumpkin carving? This post is for you!
It's that time of year again where we all get to celebrate Halloween and enjoy some spooky festivities with our little ones!
I thought it would be a great idea to share some cat pumpkin carving stencils with you for your pumpkin carving this year!
These cat stencils are simple, easy and fun for the whole family. So grab your kids and carve out this Halloween season with these cute kitties!
Display your pumpkin on the porch for your friends and neighbors to see!
Find helpful pumpkin carving tips at the bottom of this post
Cat Pumpkin Stencils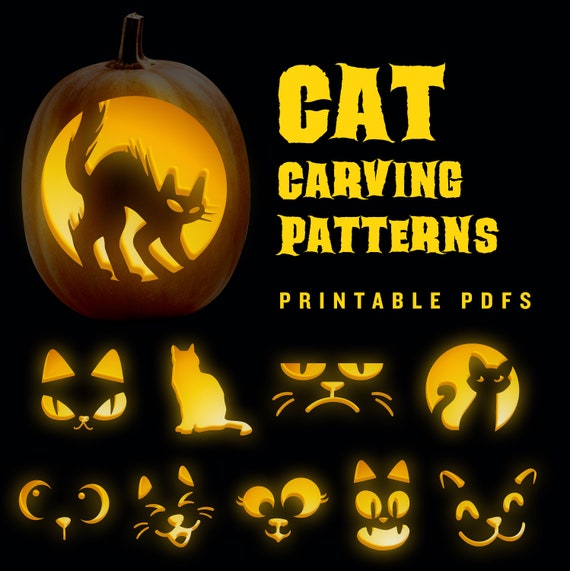 10 Halloween Cat Pumpkin Stencils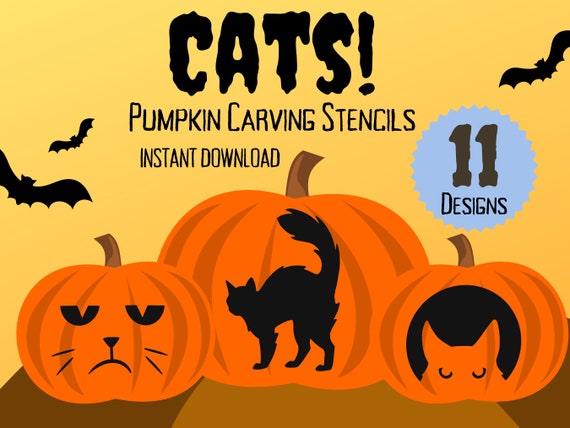 Cat Pumpkin Stencils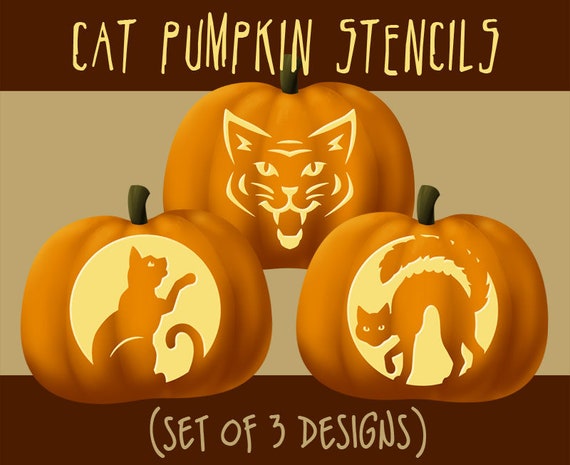 3 Pack Cat Pumpkin Stencils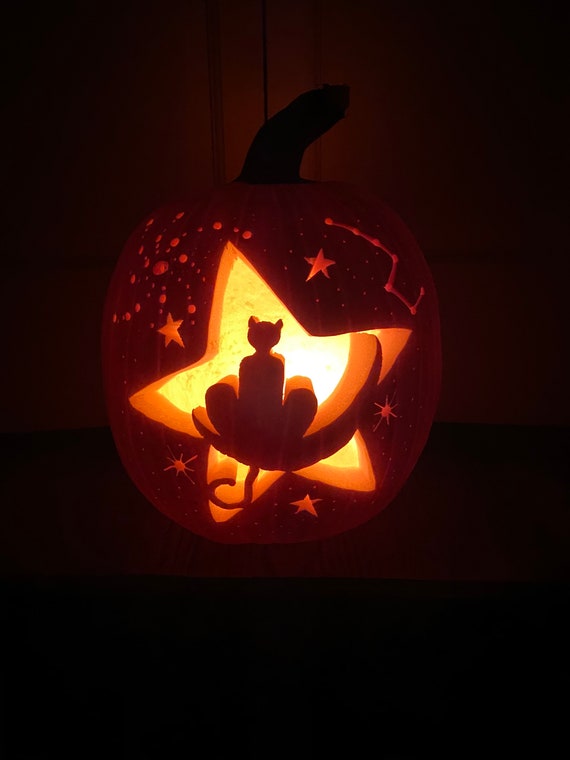 Star Gazer Kitty Carving Pattern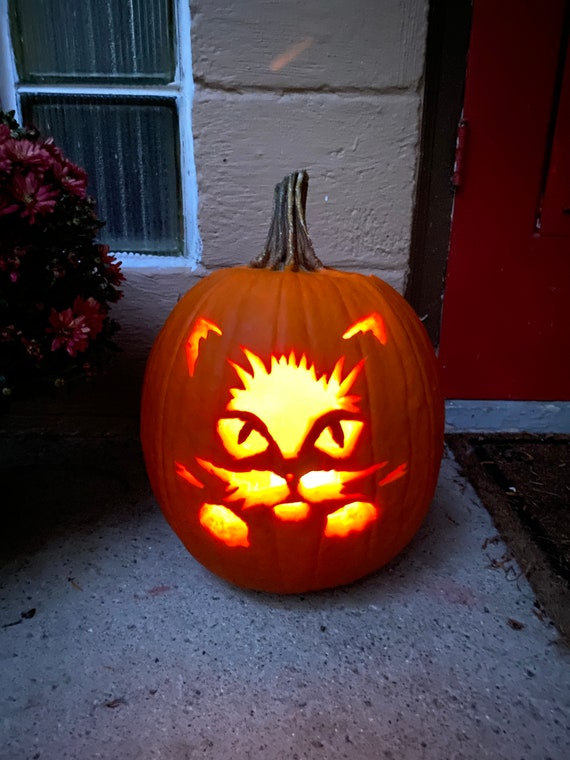 Cat Face Jack-O-lantern Stencil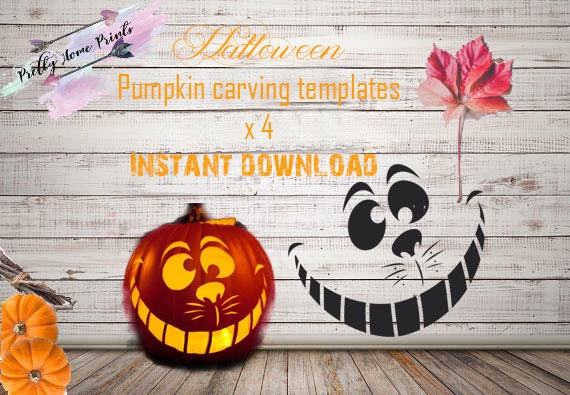 Cheshire Cat Pumpkin Stencil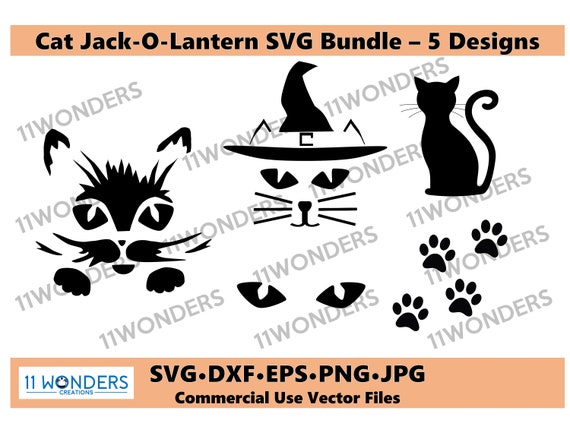 Cat Jack-O-lantern SVG Bundle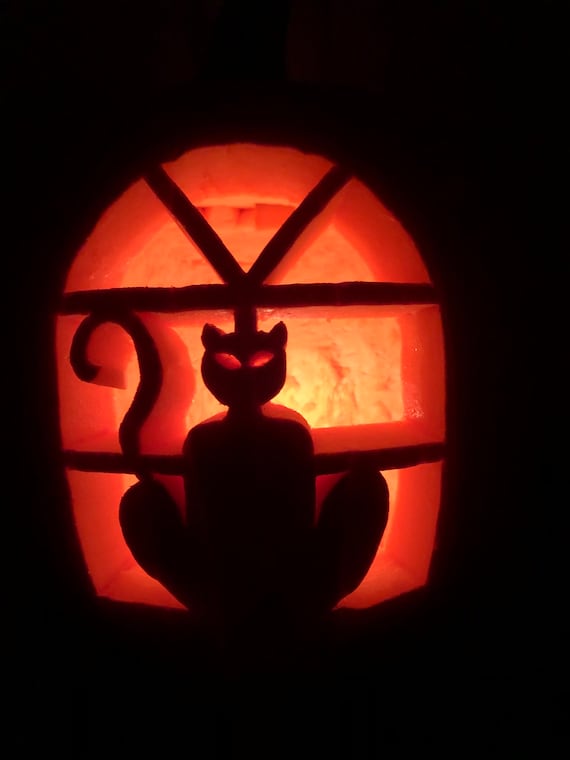 Cat in Window Carving Pattern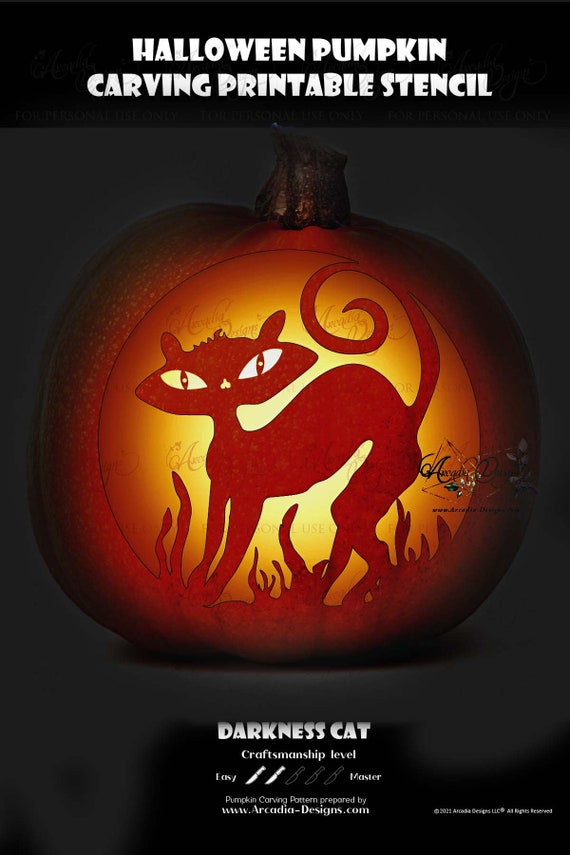 Halloween Black Cat Pumpkin Carving Printable Stencil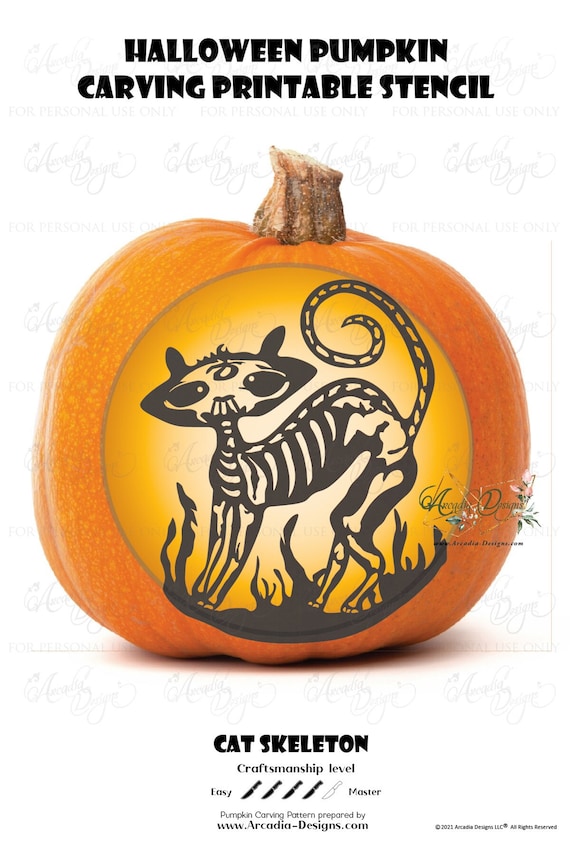 Halloween Cat Pumpkin Carving Printable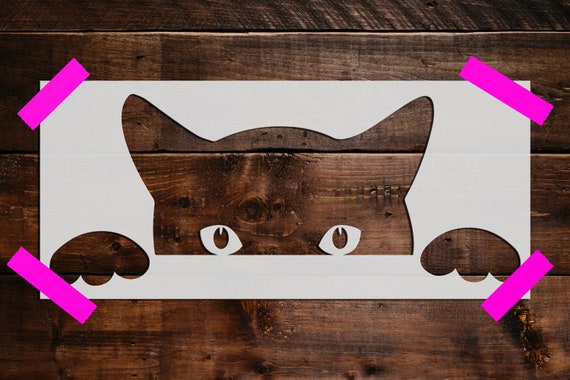 Peeking Cat Stencil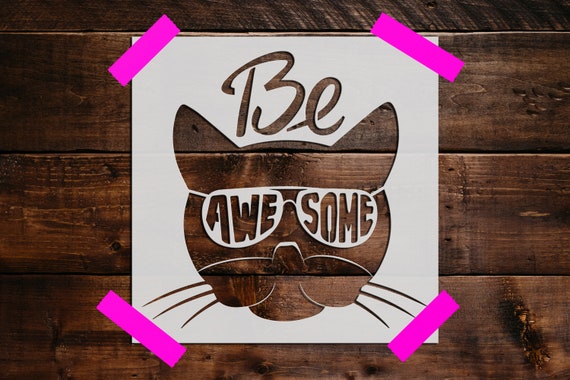 Be Awesome Cat Stencil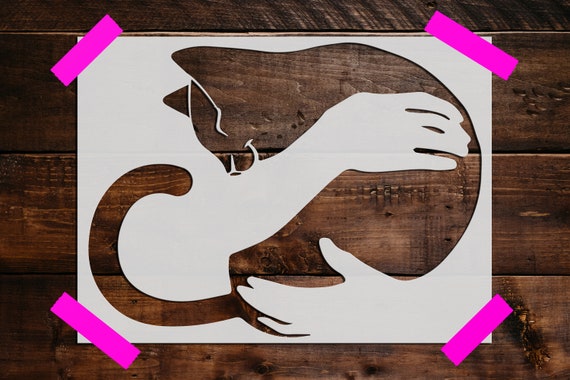 Reusable Cat Stencil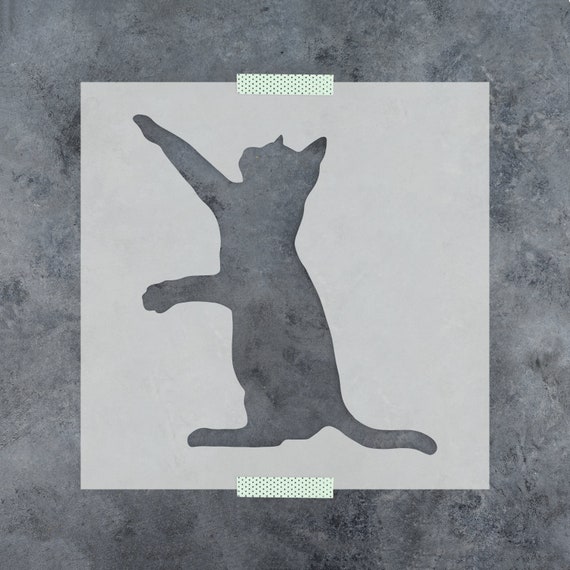 Cat Scratching Stencil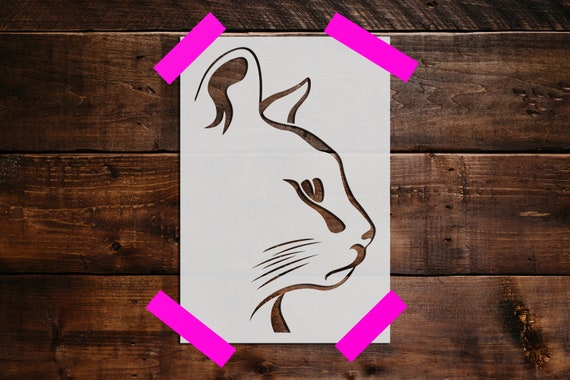 Cat Stencil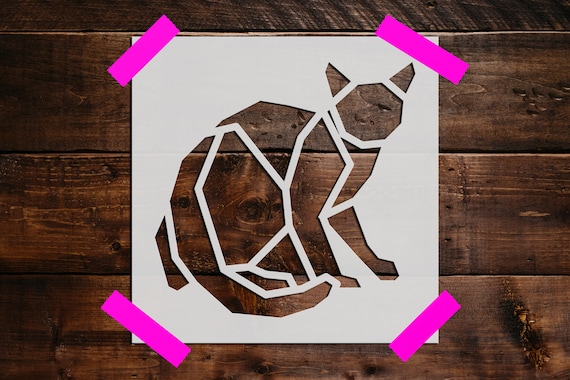 Cat Stencil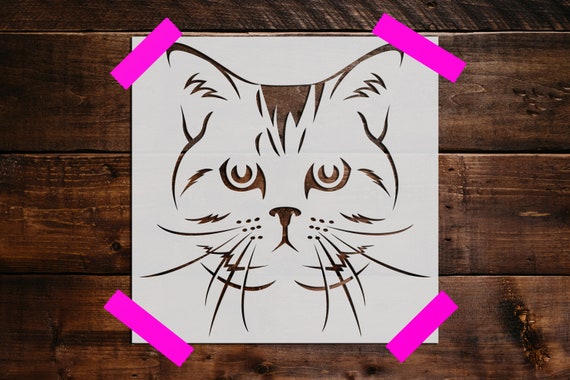 Cat Stencil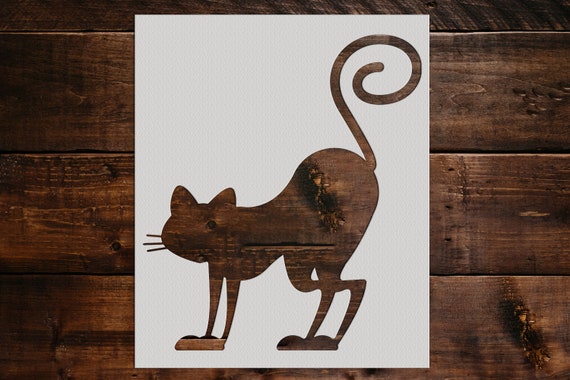 Cat Stencil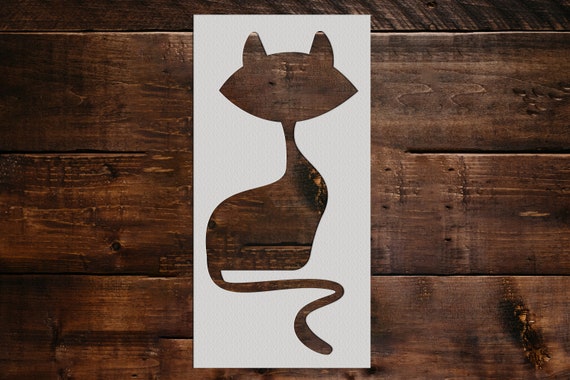 Cat Stencil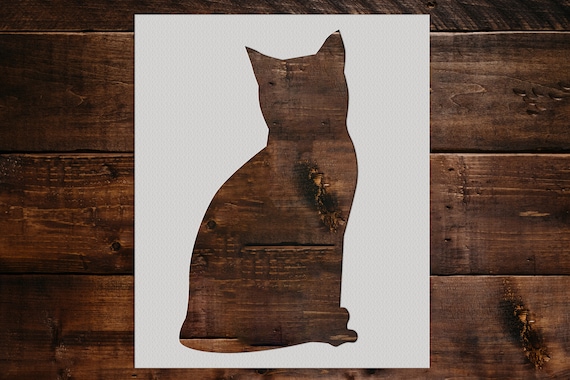 Cat Stencil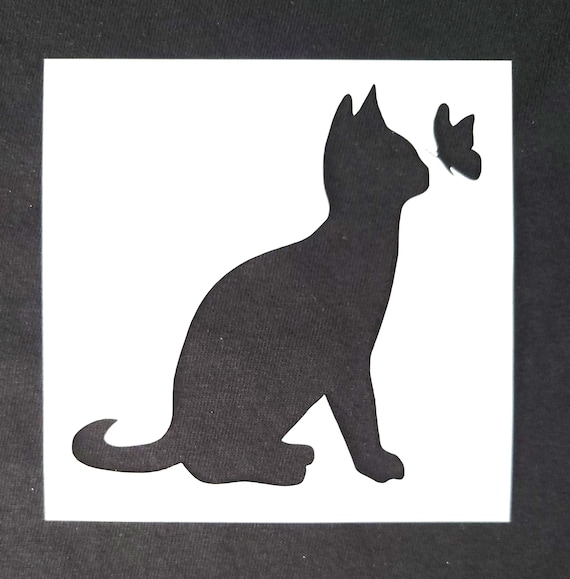 Cat and Butterfly Stencil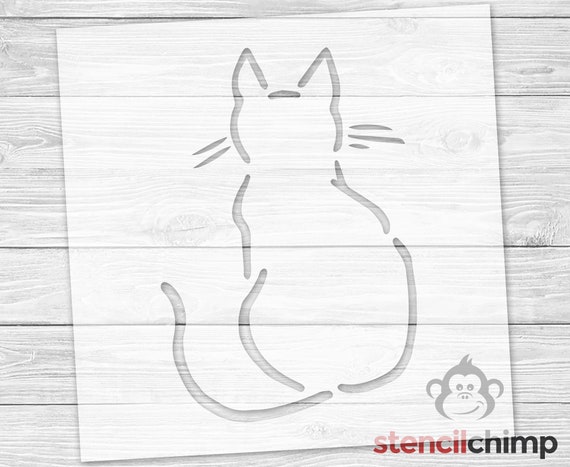 Sitting Cat Stencil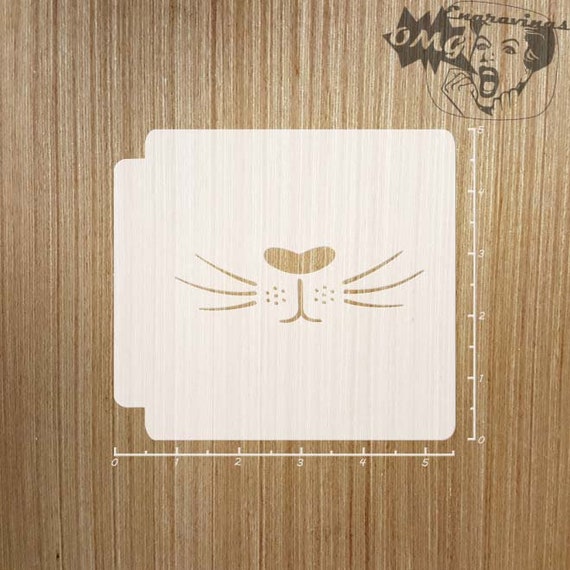 Cat Mouth Stencil
How to Use Stencils for Pumpkin Carving
If you're looking for a way to level up your pumpkin carving game this year, stencils are the way to go!
Using stencils can help you create more complex and detailed designs than you could freehand, and they're actually pretty easy to use.
Here's how:
1. First, find a stencil that you like. You can either create your own or print one out from the internet. Once you have your stencil, tape it onto your pumpkin.
2. Use a sharp knife to cut along the lines of the stencil. Be careful not to cut yourself!
3. Once you've cut out the design, remove the stencil carefully.
4. Finally, use a small candle or light to illuminate your pumpkin, and enjoy your handiwork!
How to Use Stencils for Painting a Pumpkin
If you're looking to add a little extra flair to your jack-o'-lantern this year, why not try using stencils?
Stenciling is a great way to create detailed and unique designs on your pumpkin, and it's actually quite easy to do! Here's how:
1. First, you'll need to choose a stencil. You can find pumpkin stencils online or in craft stores. Once you have your stencil, print it out or trace it onto thin cardstock.
2. Cut out the stencil along the lines. Be sure to cut out any small details carefully so that they don't get lost in the carving process.
3. Now it's time to start carving! Tape the stencil onto your pumpkin, making sure that it's firmly attached. Then, using a sharp knife, carve out the design. Be careful not to cut yourself, and take your time with the smaller details.
4. Once you're finished carving, remove the stencil and admire your handiwork! You can now put the finishing touches on your pumpkin, such as painting it or adding extra embellishments.
With a little bit of effort, you can create a truly one-of-a-kind pumpkin that is sure to impress your friends and family. So get creative and have fun!
What Tools Do You Need for Pumpkin Carving?
If you're planning on carving a pumpkin this Halloween, you'll need a few tools to get the job done. Here's a quick rundown of what you'll need:
A sharp knife: You'll need a sharp knife to carve your pumpkin. A serrated knife works well for this.
A spoon: You'll need a spoon to scoop out the pumpkin guts. A large serving spoon works well for this.
Stencils: If you want to carve a complex design, you'll need stencils. You can find stencils online or in some craft stores.
A candle: A candle inside your carved pumpkin will help it glow on Halloween night.
How to Set Up a Space for Pumpkin Carving
If you're planning on doing some pumpkin carving this Halloween, it's important to have a dedicated space set up before you start. This will help you stay organized and avoid making a mess. Here's how to set up a space for pumpkin carving:
1. Choose a surface that can be easily cleaned. A table or countertop covered with a plastic tablecloth or sheet is ideal.
2. Make sure there is plenty of ventilation. Pumpkin carving or painting can get messy, so you'll want to make sure any fumes are properly ventilated.
3. Gather your tools. You'll need a sharp knife, a spoon, and a carving saw. A pumpkin carving kit can also be helpful.
4. Place your pumpkin on the surface. If you're working with a real pumpkin, make sure to cut off the top of the pumpkin so you can easily access the inside.
5. Start carving! Once you're finished, dispose of the pumpkin guts in a trash bag or bin. And don't forget to wash your hands thoroughly when you're done.
Pumpkin Carving Tips
If you're looking for pumpkin carving tips, you've come to the right place! Here are a few of our favorites:
First, choose a pumpkin that is the right size and shape for your desired design. If you're not sure how to do this, ask your local pumpkin supplier for help.
Once you have your pumpkin, clean it out thoroughly. This will help ensure that your carving lasts longer.
Next, get your stencils ready. Tape the stencil on the pumpkin. This will give you a good idea of what you need to do and where to carve.
When you're ready to start carving, use a sharp knife and be very careful. pumpkin skin can be tough, so take your time.
Finally, enjoy your pumpkin carving masterpiece!