How to Make a Homemade Bath Bomb
Do you want to learn how to make bath bombs? They are a fun addition to your bath time routine! For a couple of years now, we've been buying our own bath bombs at local retailers. I wanted to find a way to start making our own to save some money. It's also fun to learn something new and work on a fun activity together as a family, so that's another reason why we wanted to learn how to make our own bath bombs.
This Valentine's Day, consider making these pink bath fizzing bombs to give as gifts this year, or to add to your own personal pampering routine. You can wrap these in clear cellophane bags and tie with a pretty ribbon to give to someone you love.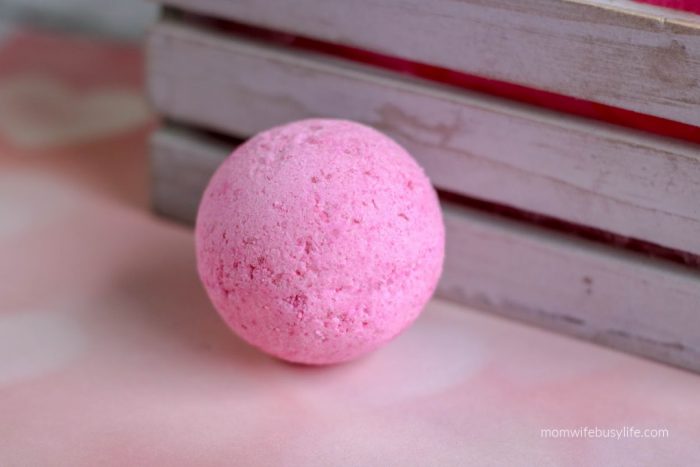 How to Make Bath Bombs
Supplies:
½ cup cornstarch
½ cup citric acid
½ cup Epsom salt
1 cup baking soda
1 teaspoon Mica powdered soap dye, if desired
10 drops essential oil
2 ½ tablespoons coconut oil, melted
1 tablespoon water
8 to 10 bath bomb molds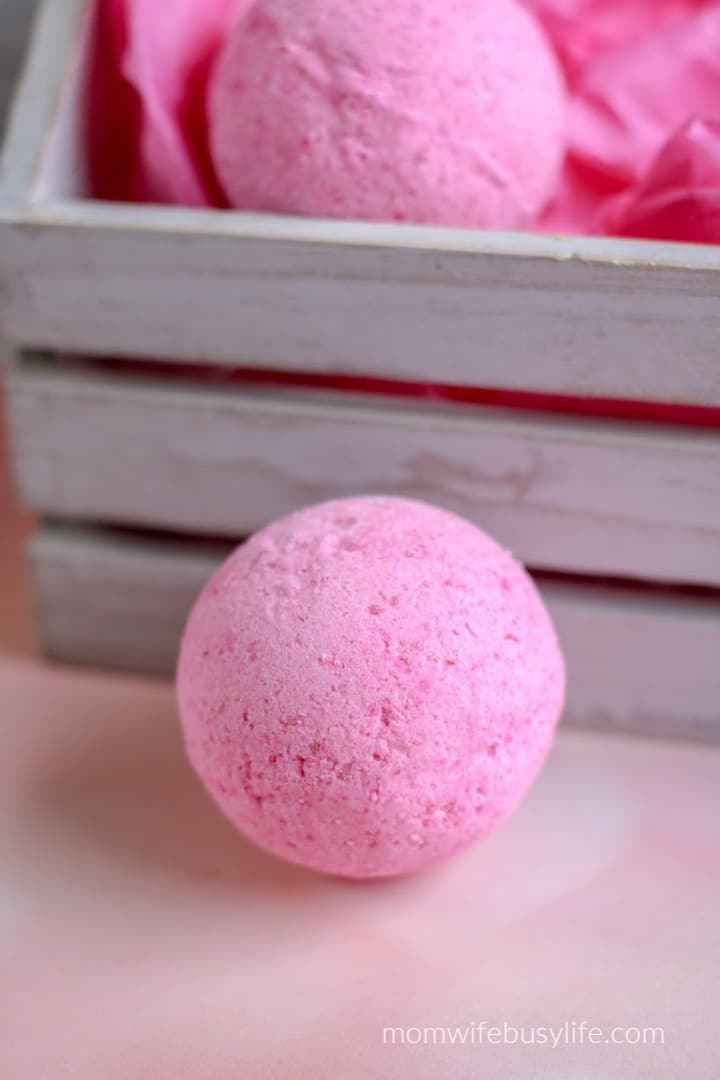 Directions:
In a large bowl, whisk together cornstarch, citric acid, salt, baking soda, and mica powder. If making more than one color, divide the mixture into separate bowls.
In a small measuring cup, whisk together essential oil, coconut oil, and water. Note: If making more than one color, divide the mixture into separate bowls.
Very slowly (to avoid as much fizzing as possible) add the water solution to the dry ingredients. Stir and mash together until it resembles sand.
Immediately transfer bath bomb mixture into bath bomb molds, pressing mixture tightly into each side and adding a little to overflow each side of the mold. Press the mold together, twisting until closed.
Allow bath bombs to rest (and dry) for at least 24 hours.
To remove the bath bombs from the molds, tap the outside of the mold gently. Then, twist each side of the mold and pull to remove the bath bomb.
To give as a gift, wrap tightly in plastic wrap or place in an airtight jar.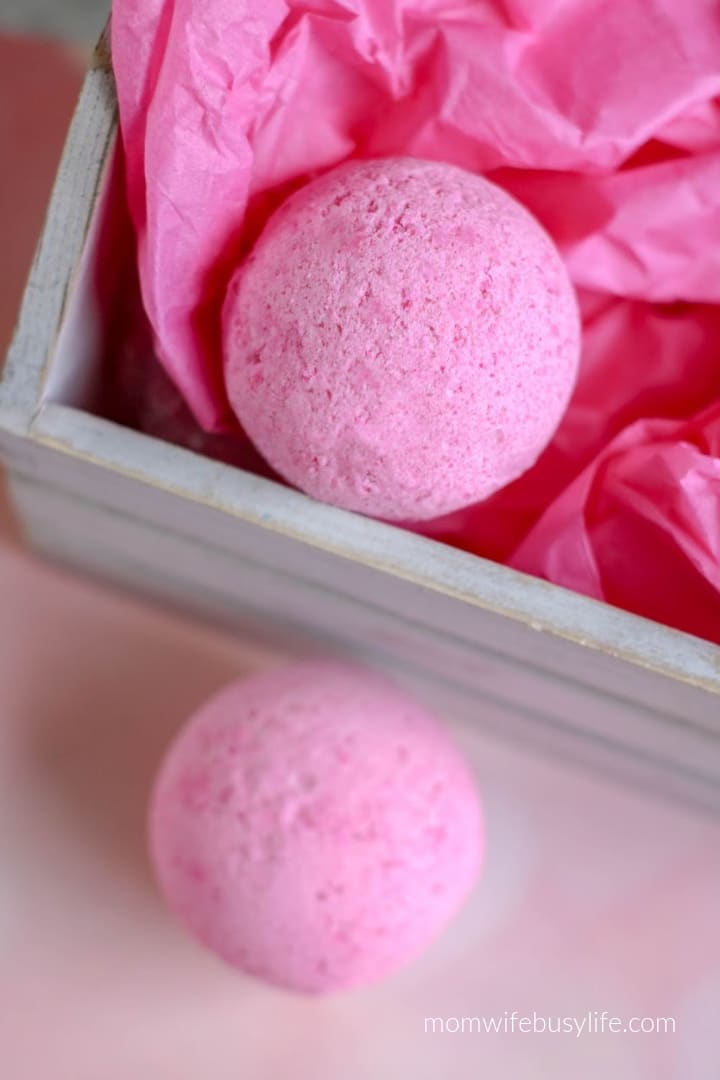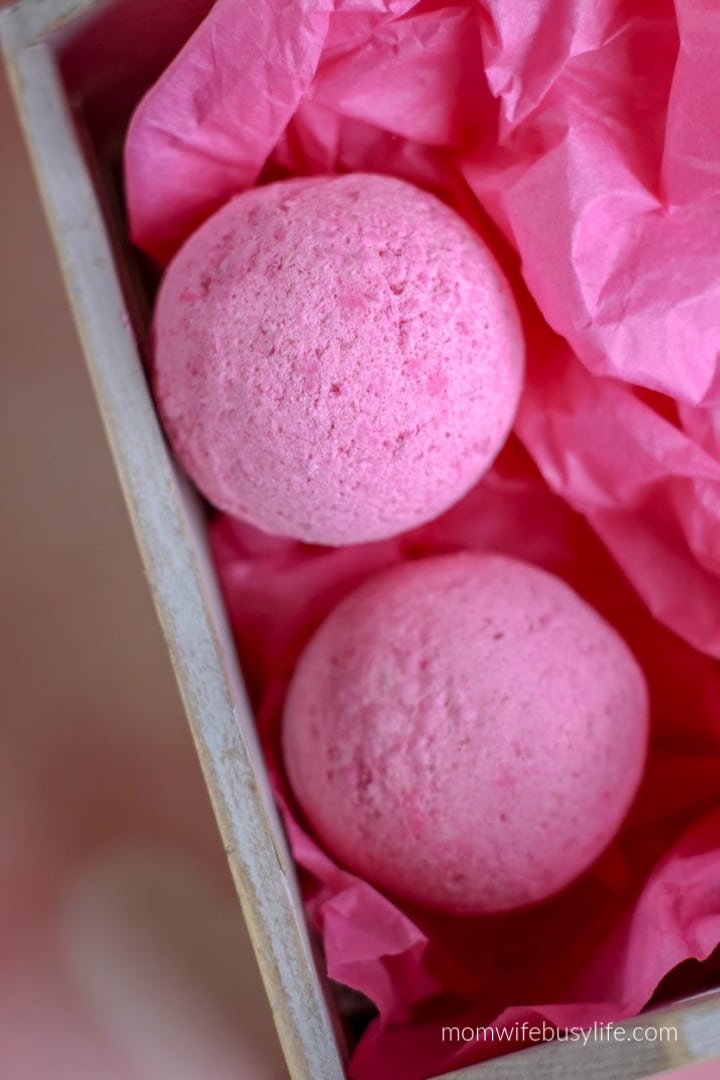 Related: Plan an At Home Spa Day for Busy Moms