How to Make Watercolor Paper Leis
School will be out for the summer before you know it! We are ready for a nice longg break! The last few months have been full of activities and I've been counting down the days until the last day of school. This summer, I'll be focusing on spending quality time with my three kids. We plan to make several fun summer crafts! We made these simple Watercolor Paper Leis last summer. We paint a lot at home and this was a craft that my girls enjoyed participating in. I think you'll enjoy it, too!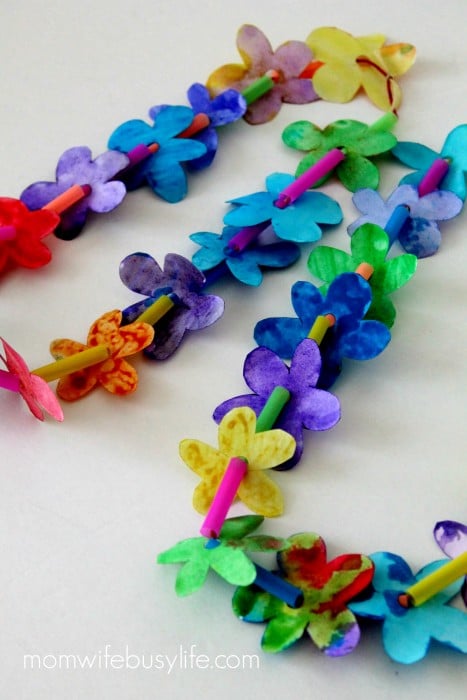 How to Make Watercolor Paper Leis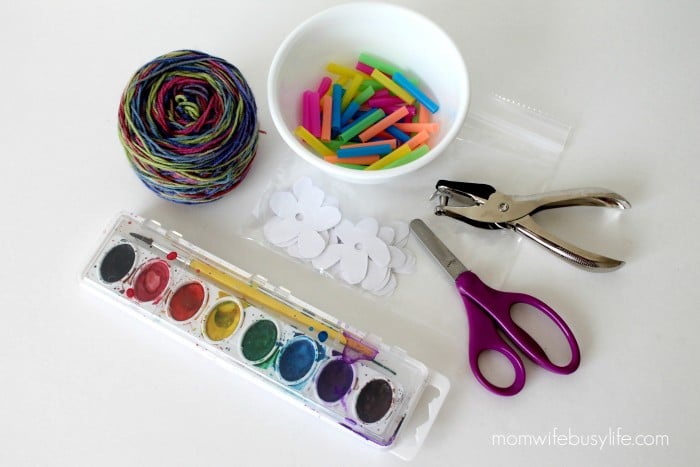 For this craft, you'll need:
Pre-cut Flowers (I drew my own and cut them by stacking 5 pieces of paper together.)
Colorful Straws (cut into 1 inch pieces)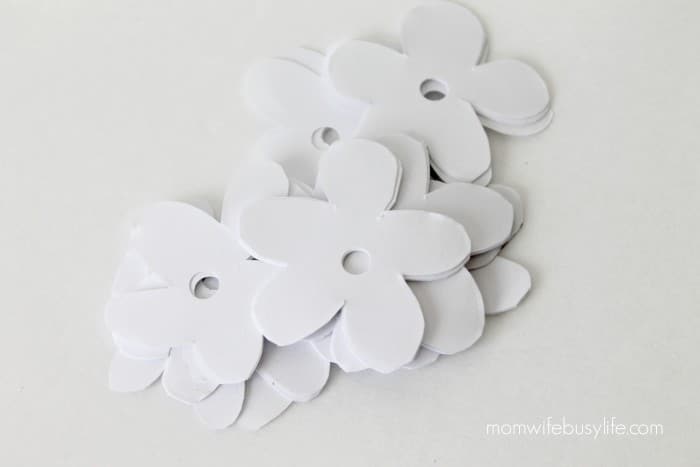 Directions: 
1. Punch a hole in the middle of the flowers with a hole punch.
2. Lay about seven flowers on a paper plate. Leave enough space between the flowers for painting.
3. Paint each flower and set aside and allow to dry.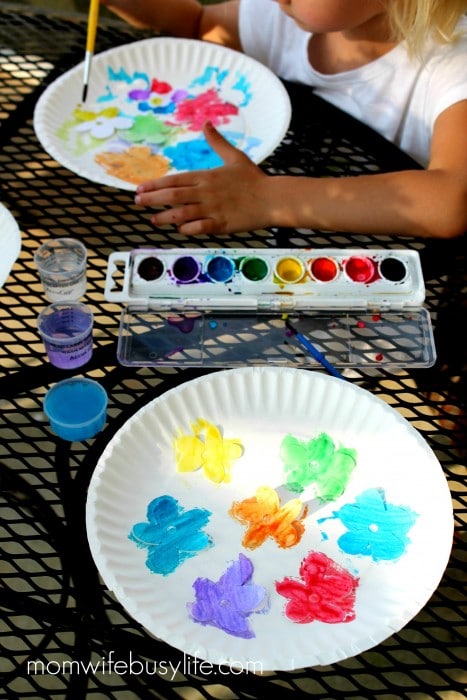 4. When flowers are dry, turn each flower over and paint the other side. Set aside to dry completely. Once all flowers are painted and dry on both sides, they will look a little something like this: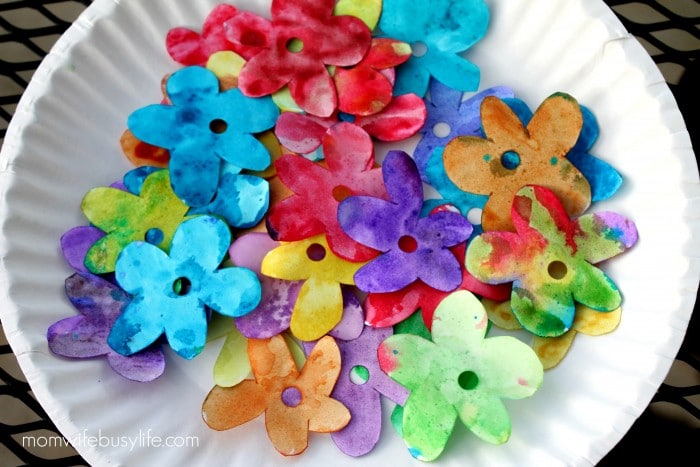 5. Cut a piece of yarn big enough to fit comfortably around your child's neckline. You'll want a loose and comfortable fit for the leis.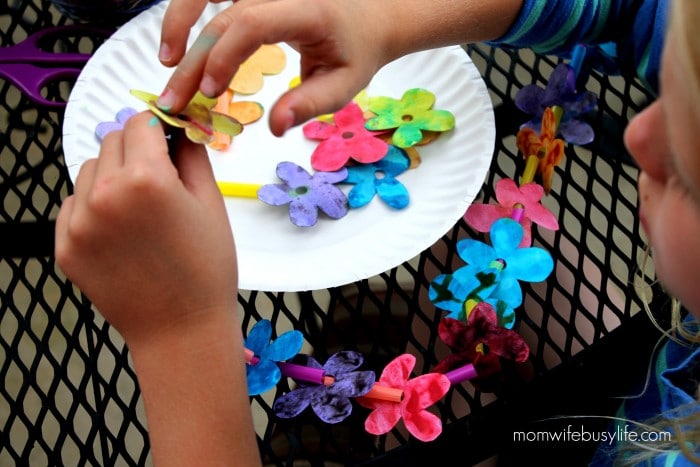 6. Tape one end of the yard down on the table so that the flowers and string stay on. Have each child string his/her yarn with a straw and flower pattern. (Straw, flower, straw, flower, straw, flower, etc.)
7. Leave about 2 inches of yarn at each end straw and flower free for easy tying.
8. When your child fills up his or her piece of yarn, tie the ends together in a knot.
9. The watercolor paper leis are complete and ready to show off!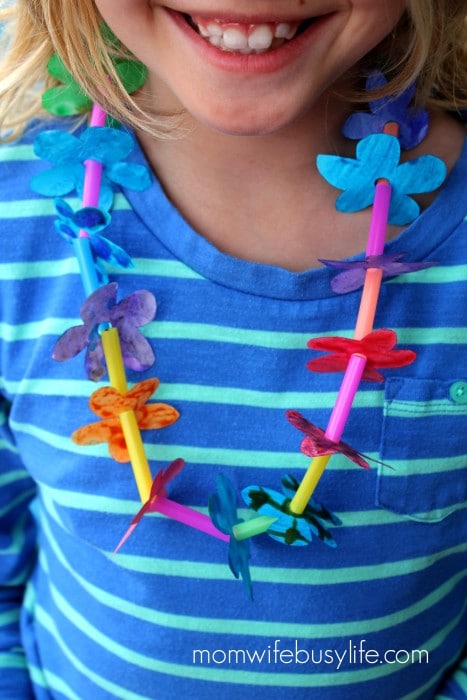 My girls loved this activity and the finished product was better than expected! We completed our activity outdoors when the weather was nice and now we have pretty watercolor paper leis to wear this summer.
isclosure: This shop has been compensated by Collective Bias, Inc. and its advertiser. All opinions are mine alone. #BringTheTropicsHome #CollectiveBias