Unearth the Magic of the Holidays with Jack Skellington Pumpkin Stencil Printables!
Halloween is just around the corner, and with the fall season in full swing, what better way to mark the occasion than with an iconic Halloween pumpkin representing one of our favorite characters from the world of Tim Burton?
Yes, we're talking about the Pumpkin King himself – Jack Skellington!
100+ Printable Pumpkin Stencils
You may also like: Nightmare Before Christmas Pumpkin Stencils, Sally Pumpkin Stencil, Zero Pumpkin Stencil
As the daily tasks of parenting mount, from managing kids schedules to fulfilling to-do lists, we're all on the lookout for ways to inject the magic of the holidays into our children's lives, without adding to our busy schedules.
For busy moms, we have just the solution: Jack Skellington printable pumpkin stencils!
Let's dive into how these can be your valuable resources this Halloween.
Why Jack Skellington?
Jack Skellington, for the uninitiated, is a beloved figure from Tim Burton's classic film, "The Nightmare Before Christmas".
Dubbed as the 'Pumpkin King', he is a favorite Disney character among many, from young children to adults.
Whether you're a die-hard Disney fan or someone who just wants an exciting time carving a pumpkin, these templates can offer something special for your specific needs.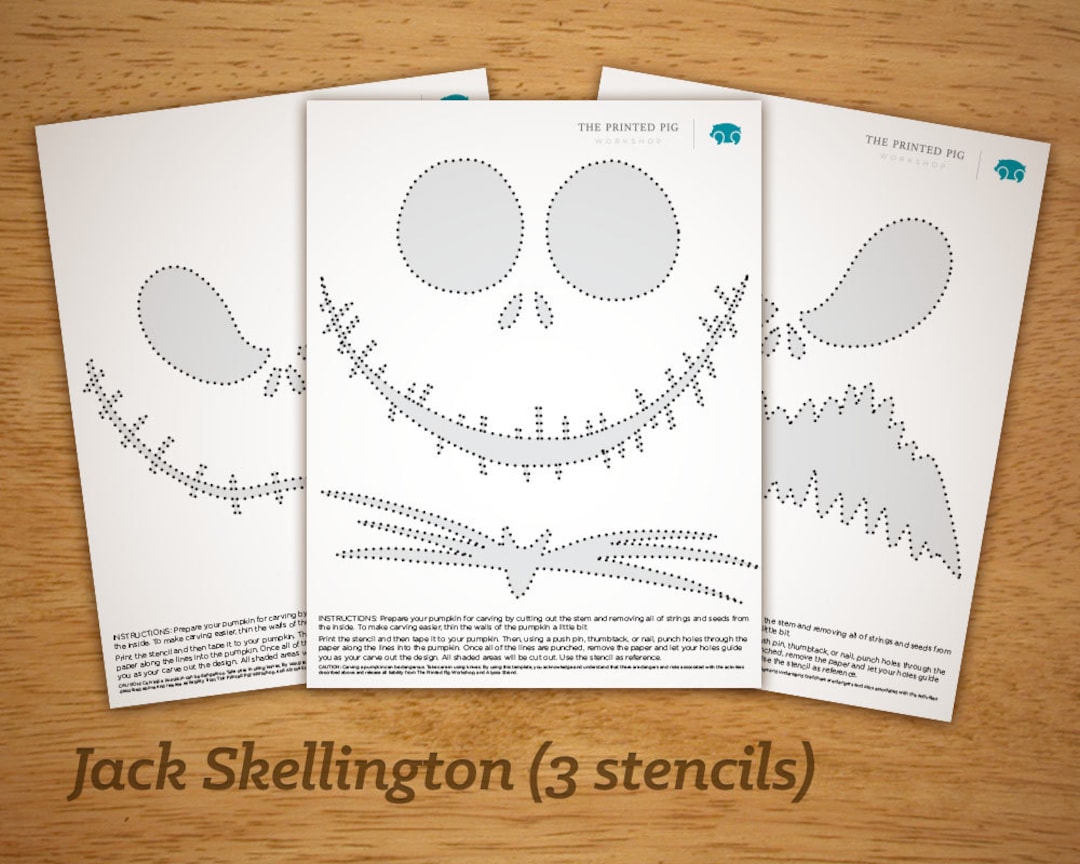 Jack Skellington Pumpkin Stencil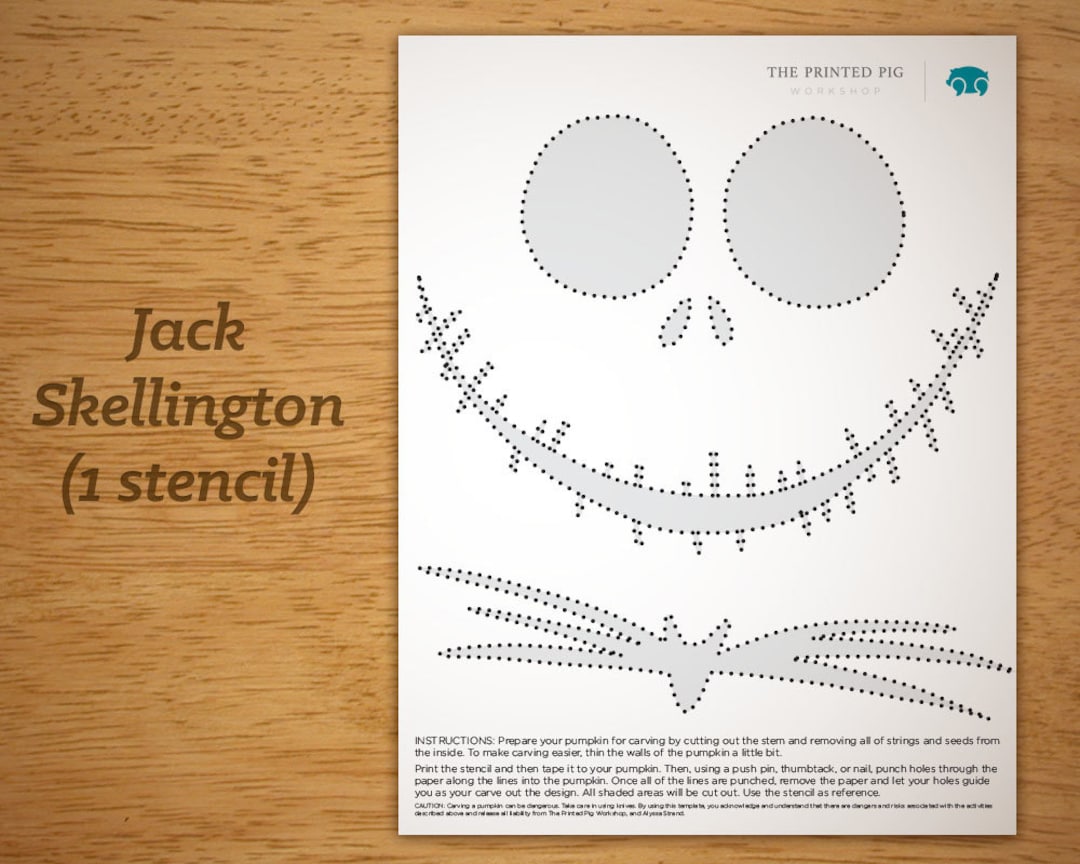 Jack Skellington Pumpkin Stencil
You can also find a Jack Skellington and Sally set to print!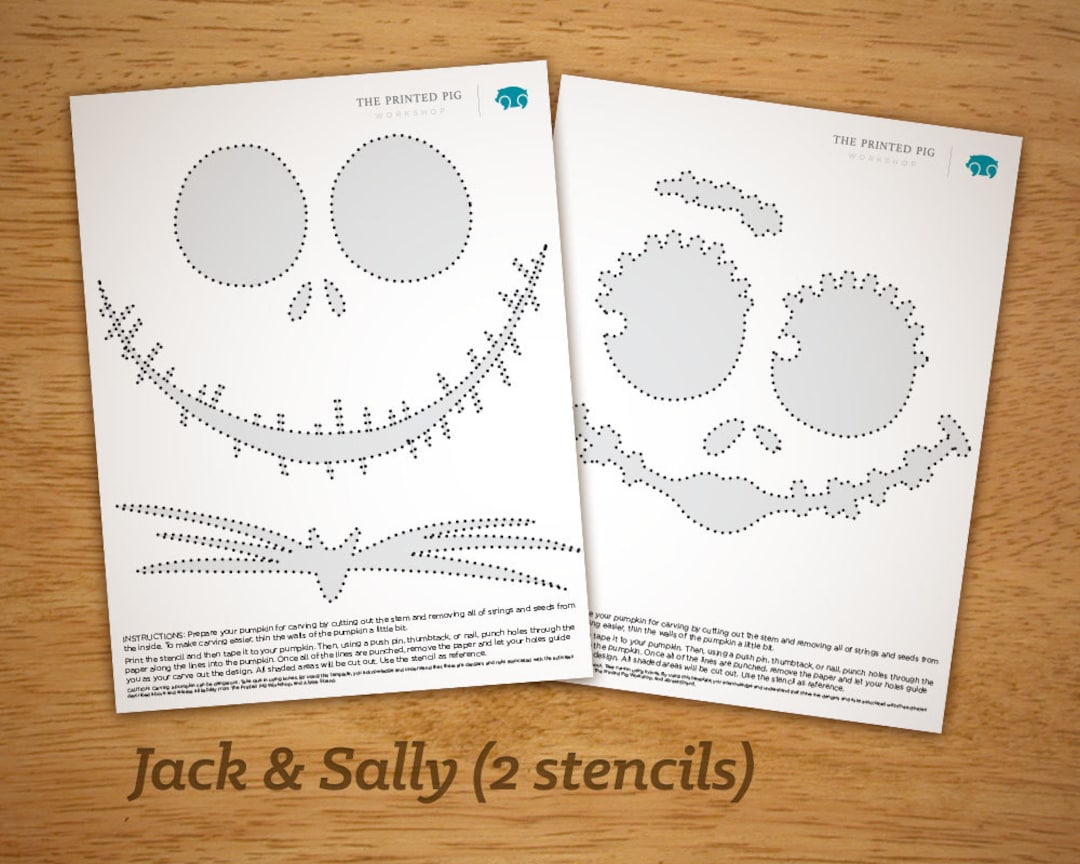 Jack Skellington and Sally Pumpkin Stencil Set
The Power and Beauty of Printable Templates
One of the best things about printable pumpkin stencils is the sheer convenience.
With the vast array of digital formats available, it's easy to find pumpkin carving templates tailored to various purposes.
If you're looking for a variety of Nightmare Before Christmas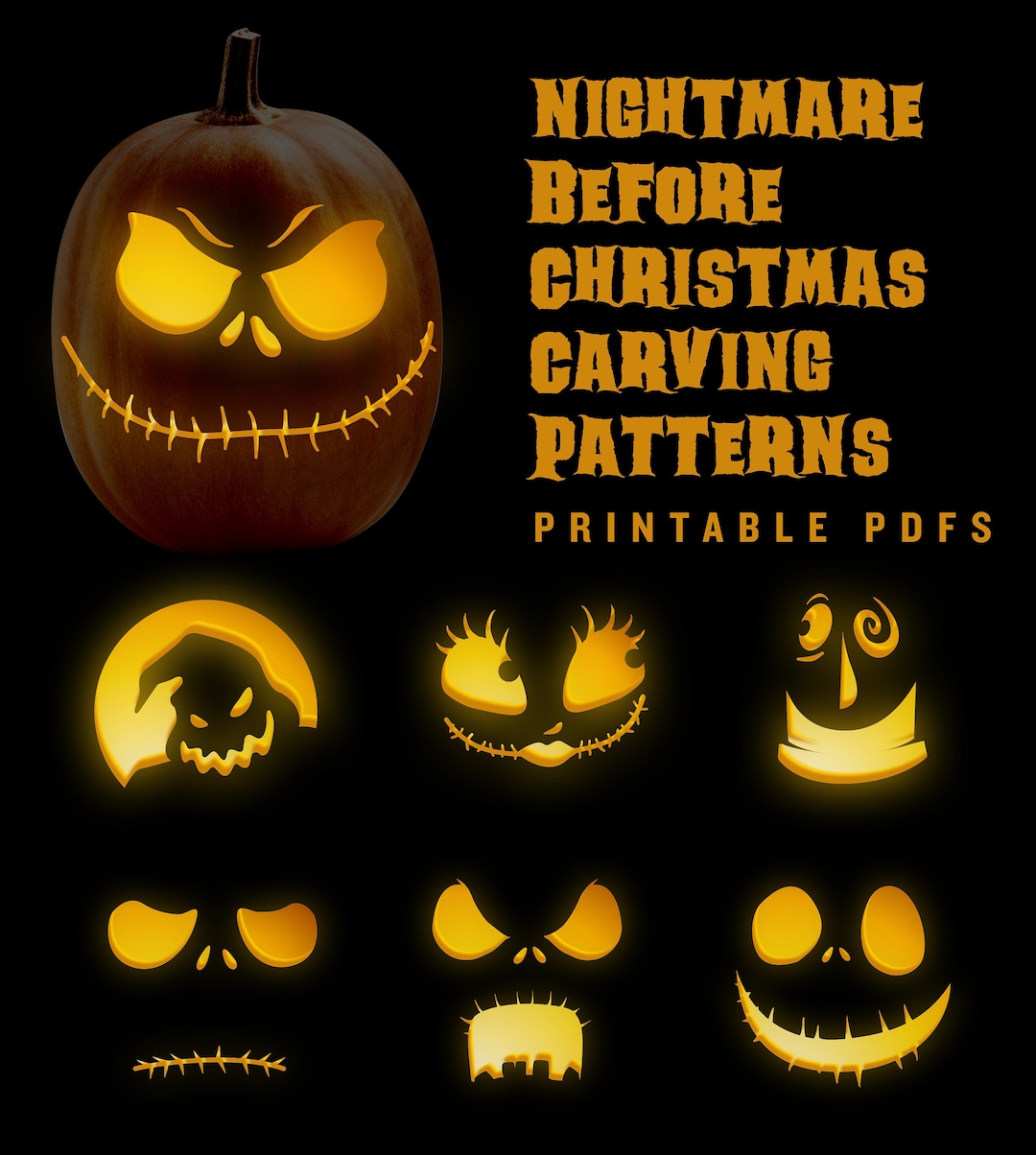 Nightmare Before Christmas Set with Jack Skellington Pumpkin Stencil
Or the classic Jack Skellington for purists who want to stick to the original look.
And if you're looking for something for young children, the simple design versions are a fun activity without getting too intricate.
Here's another great thing: the financial aspect. These templates come at a minimal cost.
This way, you can save your valuable time from drawing your own designs and dive right into the carving action.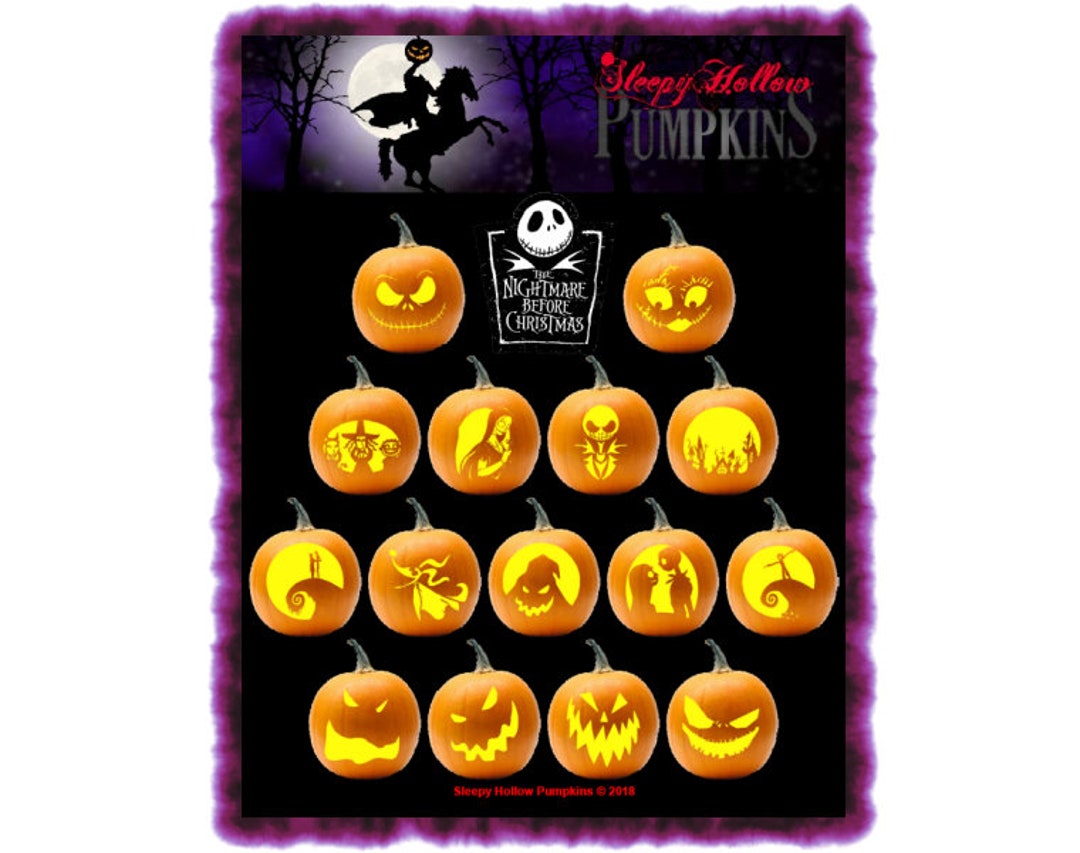 Nightmare Before Christmas Pumpkin Stencils with Jack Skellington Pumpkin Stencil
Printable Templates Vs. Standalone Stencils
While the power of printable templates is undeniable, let's not overlook the standalone stencils that can be purchased and used year after year.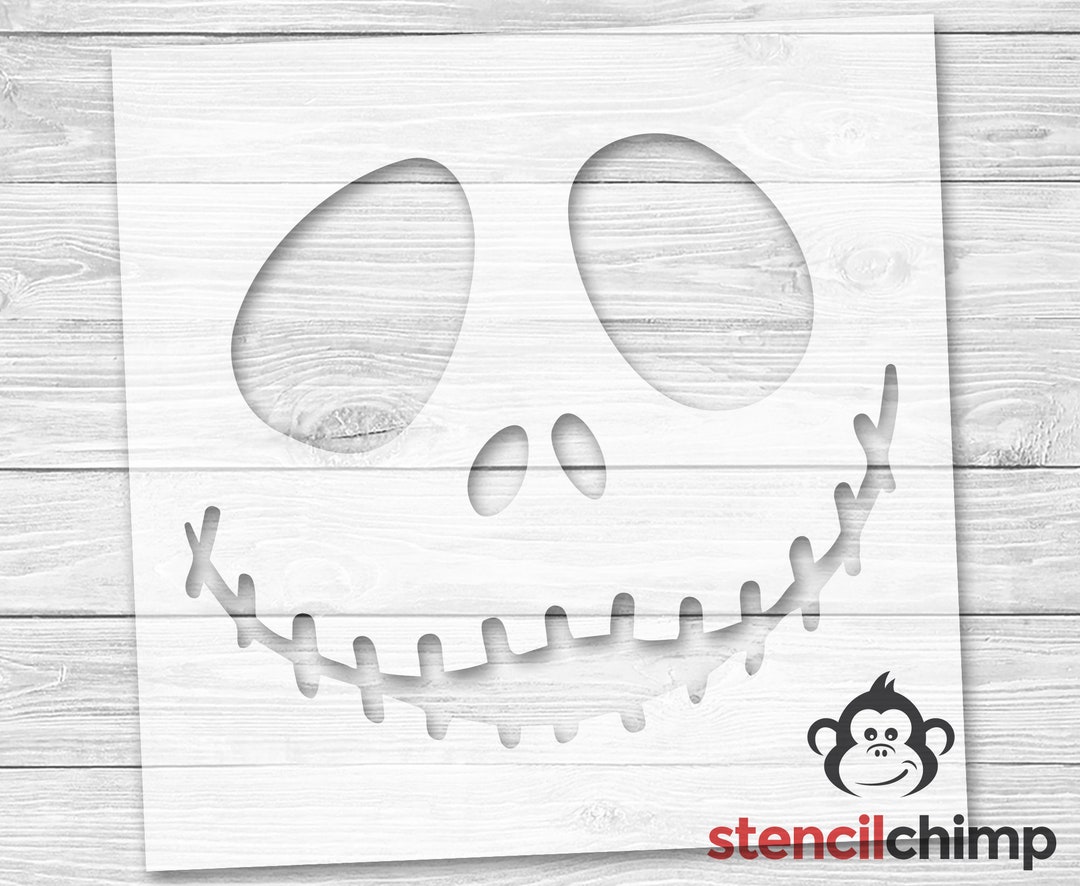 Jack Skellington Reusable Pumpkin Stencil
The best of these are made from durable materials, guaranteeing a professional finish in your pumpkin carving design.
Standalone stencils might cost more upfront, but they're a great investment, especially if you envision turning pumpkin carving into an annual family tradition.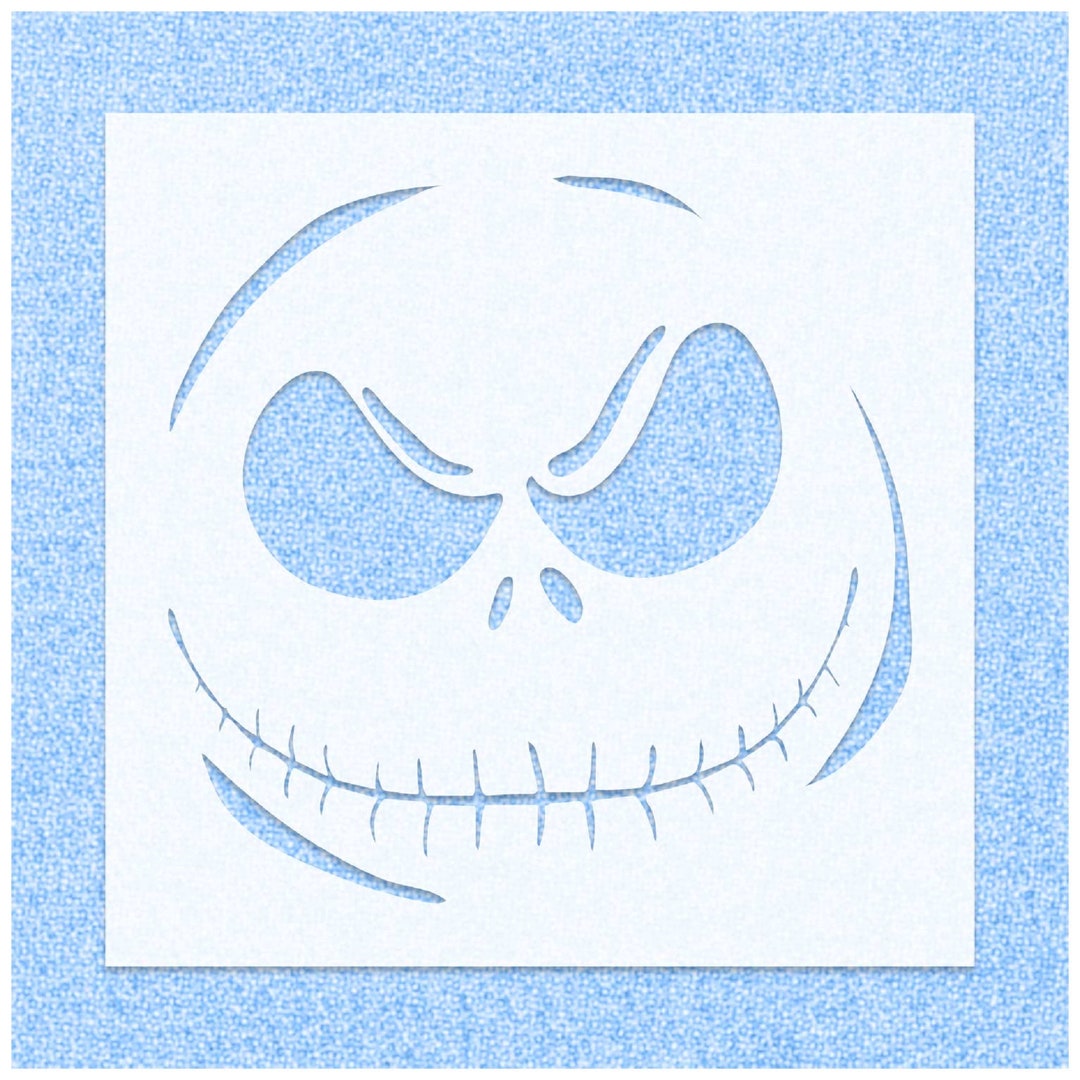 Nightmare Before Christmas Stencils
Store them in a safe place, and they can serve you for many Halloweens to come.
Moreover, standalone stencils can sometimes offer more complex projects for those looking to challenge their pumpkin carving skills.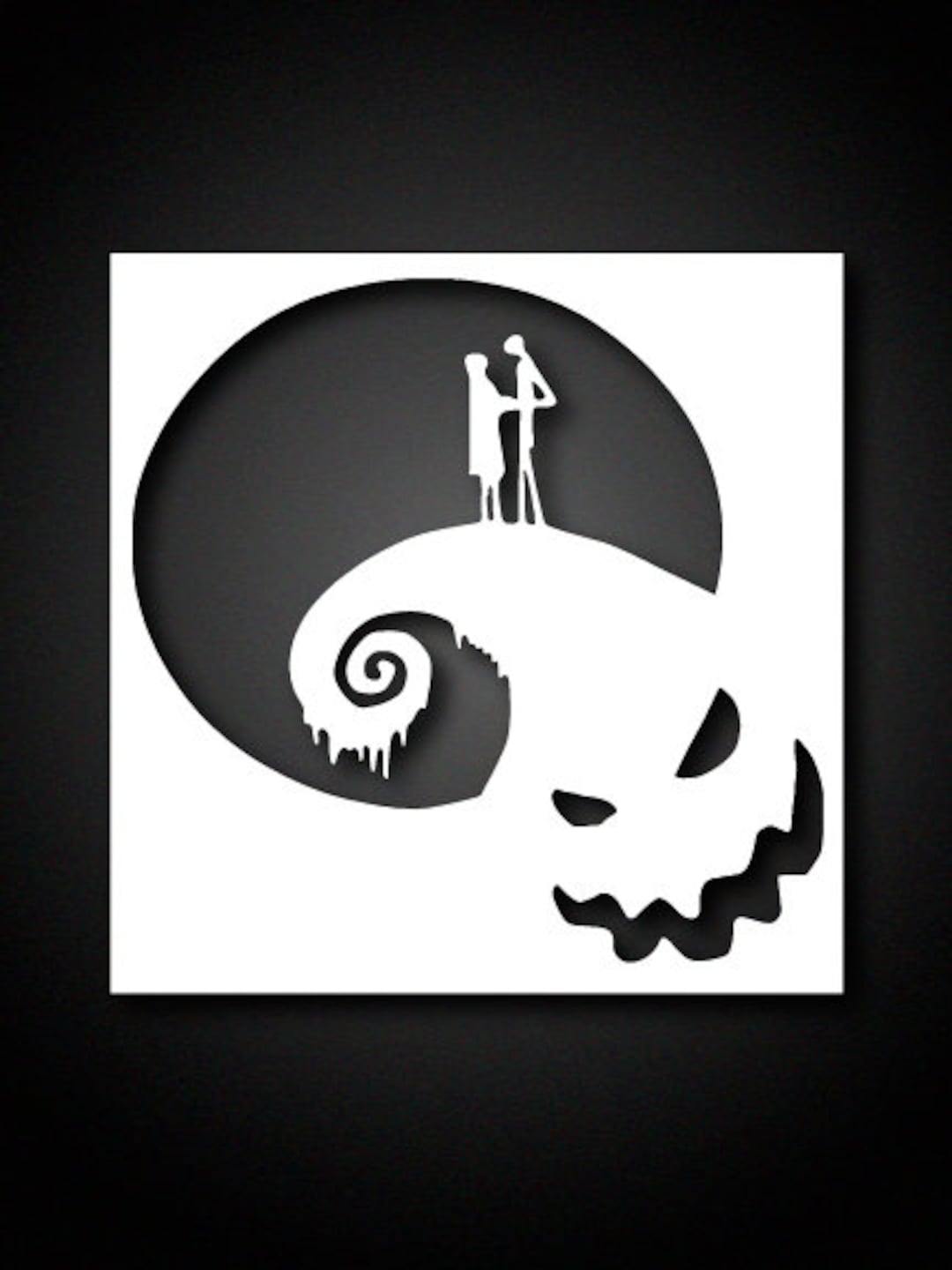 Nightmare Before Christmas Reusable Stencils
Making the Most of Your Pumpkin Carving
Once you've selected your Jack Skellington pumpkin carving patterns or any other awesome pumpkin carving patterns, here are some quick step-by-step instructions:
Preparation: Clean your real pumpkin inside out and choose a smooth side for the design.
Stencil: Attach your printable or stencil design template onto the pumpkin.
Trace: Use a tool to trace the design, pressing through the template to outline your design.
Carving: Using pumpkin carving tools, carefully follow the design, carving out the patterns.
Lighting: For a magical glow, place a tea light inside your carved pumpkin. Ensure safety, especially around young children.
Conclusion
Halloween is an exciting time, a blend of traditions, creativity, and fun.
And with the different types of printable templates available, busy moms can ensure they bring out the full potential of their Halloween decorations without much fuss.
Whether you're a fan of the classic Jack Skellington, other Disney favorites, or even Disney villains, there's something for everyone.
Remember, the real beauty of printable templates isn't just in the ease and minimal cost; it's in the memories you make while creating something special with your loved ones.
So, carve away and let the Pumpkin King reign supreme this Halloween!