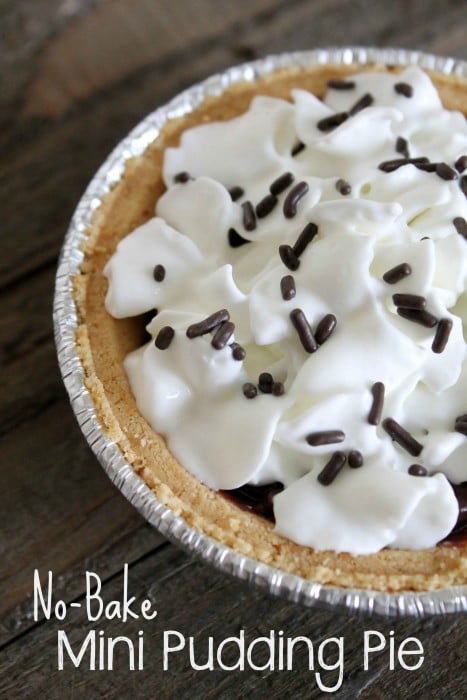 We're at the one month mark of being back-to-school. It's hard to believe that much time has already passed by! My girls are back to their routine and so is Mom! I'm enjoying my time during the day to myself. It allows me to plan fun activities for my girls as well as plan fun menu choices for the family. During my planning time, I make sure I include snack ideas for the girls and try to keep a well stocked pantry and refrigerator with easy and convenient snacks that they can grab as soon as they get home. One of their favorite snacks is pudding in the ready-to-eat snack cups!
Every now and then, I like to make something special for my family using ingredients that we already have. I love making mini pies for the family to enjoy after dinner. Mini pies are so easy to make and these Mini Chocolate Pudding Pies take about 5 minutes or less to make and only require four ingredients!
No-Bake Mini Chocolate Pudding Pie
Ingredients:
chocolate pudding (ready-to-eat containers)
whipped cream
chocolate sprinkles

Directions:
Spread an even layer of chocolate pudding in the bottom of a mini graham cracker crust.
Top with whipped cream.
Add chocolate sprinkles and serve. Each pudding pie serves one person!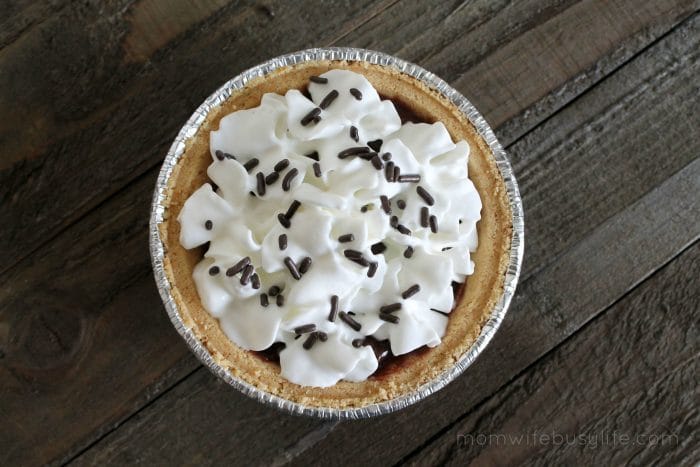 More great pie recipes: