Do you want to make a mini pie to enjoy? Make this simple and delicious no bake mini pudding pie today!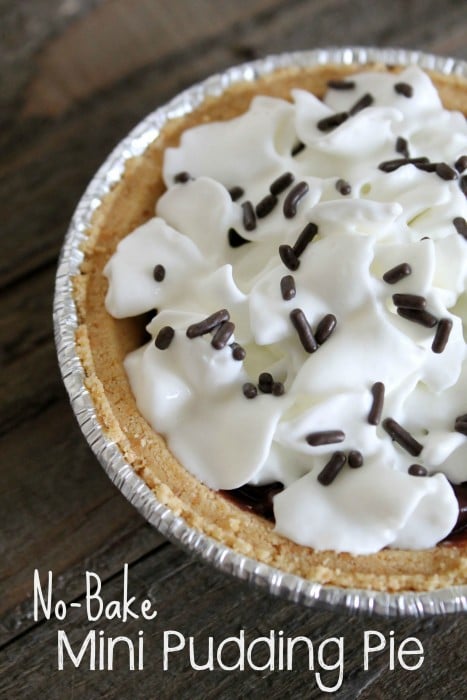 Are you looking for a fun and easy no-bake dessert recipe for your family?
Look no further than mini pudding pies!
These little treats are the perfect size for kids and adults, and they're so simple to make that even novice cooks can create them.
Plus, mini pudding pies are versatile – you can use any flavor of pudding you want, and top them with whatever fruits, candies, nuts, or whipped cream your heart desires.
So why not give them a try today?
Your taste buds will thank you!
Mini Pudding Pie
Ingredients:
chocolate pudding (ready-to-eat containers)
whipped cream
chocolate sprinkles
Directions:
Spread an even layer of chocolate pudding in the bottom of a mini graham cracker crust.
Top with whipped cream.
Add chocolate sprinkles and serve. 
Each pudding pie serves one person!