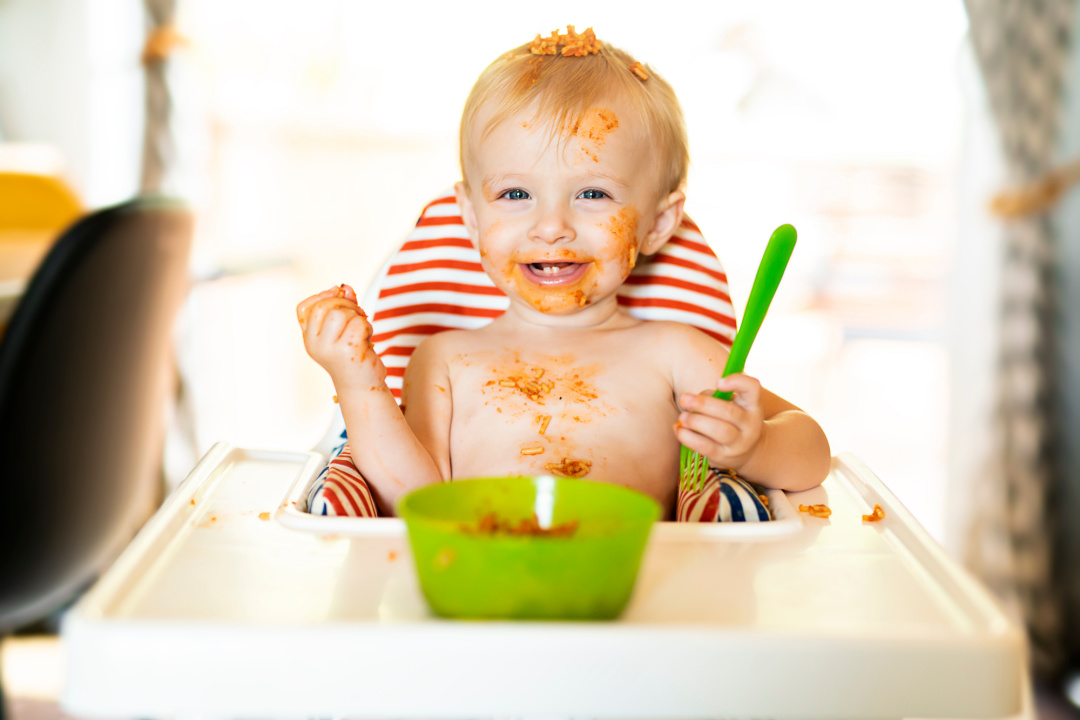 Toddlers are curious, energetic little beings who are always on the move, exploring their surroundings with unbounded enthusiasm.
While their inquisitive nature is delightful, it often comes with a price—messes. From food spills to toy scatterings, keeping up with a tidy home can feel like an uphill battle.
However, fear not!
Today, we'll explore ten practical ways to cut down on toddler messes, helping you maintain a clean and organized living space while still embracing the joys of your little one's discoveries.
Create a Child-Friendly Space
Designating a specific area for your toddler to play and explore can help contain the mess.
Use baby gates or playpens to enclose a safe zone where your child can freely engage in creative play without the worry of damaging other areas of the house.
This approach also makes tidying up more manageable as you can focus on a specific space.
Establish Clear Boundaries
Teach your toddler where it's appropriate to play and explore. Clearly communicate areas that are off-limits and establish rules for handling items, such as toys or art supplies, to avoid unnecessary messes.
Reinforce these boundaries consistently and patiently until they become second nature.
Invest in Easy-to-Clean Furniture
Choose toddler friendly furniture and decor that are easy to clean.
Opt for washable slipcovers, stain-resistant materials, and furniture with smooth surfaces that can be wiped down quickly.
This way, spills and messes can be promptly addressed, preventing long-lasting stains or damage.
Use Highchair Mats and Splash Mats
Mealtime can often lead to messy adventures. Reduce the impact of spills by using highchair mats or splash mats under your toddler's chair.
These mats catch food debris and liquids, making cleanup a breeze. Plus, they protect your floors from permanent stains or damage.
Opt for Easy-to-Clean Mealtime Accessories
Choose mealtime accessories like suction plates, bowls, and utensils that are dishwasher-safe and made of durable materials.
Silicone bibs with catch-all pockets can also be a lifesaver for keeping your toddler's clothes clean during messy eating sessions.
Encourage Self-Feeding and Drinking Skills
Allowing your toddler to develop self-feeding and drinking skills can minimize mealtime messes in the long run.
Introduce age-appropriate utensils and cups designed for little hands to grip, and be patient as your child learns to master these skills.
Though it may get messy at first, the investment in their independence will pay off over time.
Establish Routine Cleaning Habits
Incorporate regular cleaning routines into your daily schedule to stay on top of messes.
Clean up spills immediately to prevent stains and address messes promptly to avoid them piling up.
Involve your toddler in age-appropriate cleaning tasks, turning tidying up into a fun and educational activity.
Create Organized Storage Solutions
Having designated storage spaces for toys, books, and art supplies can help keep clutter to a minimum.
Utilize labeled bins, shelves, and storage containers to make it easy for your toddler to understand where items belong.
Encourage your child to participate in cleaning up by making it a game or offering rewards.
Limit Access to Messy Materials
Some messes are inevitable, especially when it comes to artistic pursuits.
To control the chaos, set up a designated art area with washable, child-friendly supplies, such as washable markers and non-toxic paints.
Supervise your toddler during these activities and provide guidance on containing the mess.
Embrace Outdoor Play
When weather permits, take advantage of outdoor playtime. Encourage your toddler to explore nature, run around, and engage in messy play in the great outdoors.
This way, the messes are more likely to stay outside, making cleanup easier and your indoor space more manageable.
Outdoor Activities for Toddlers
While it's impossible to eliminate all toddler messes, implementing these ten practical strategies can significantly reduce the daily chaos and maintain a clean home environment.
By creating child-friendly spaces, establishing boundaries, using appropriate furniture and accessories, encouraging independence, establishing routines, and organizing storage solutions, you can strike a balance between letting your toddler explore and keeping your home tidy.
Remember, messy moments are part of the journey, so embrace them with patience, creativity, and a positive mindset.