This Easter, get your kids to help make this fun Peeps House with graham crackers! It'll provide them with a delicious snack and a fun activity to do together.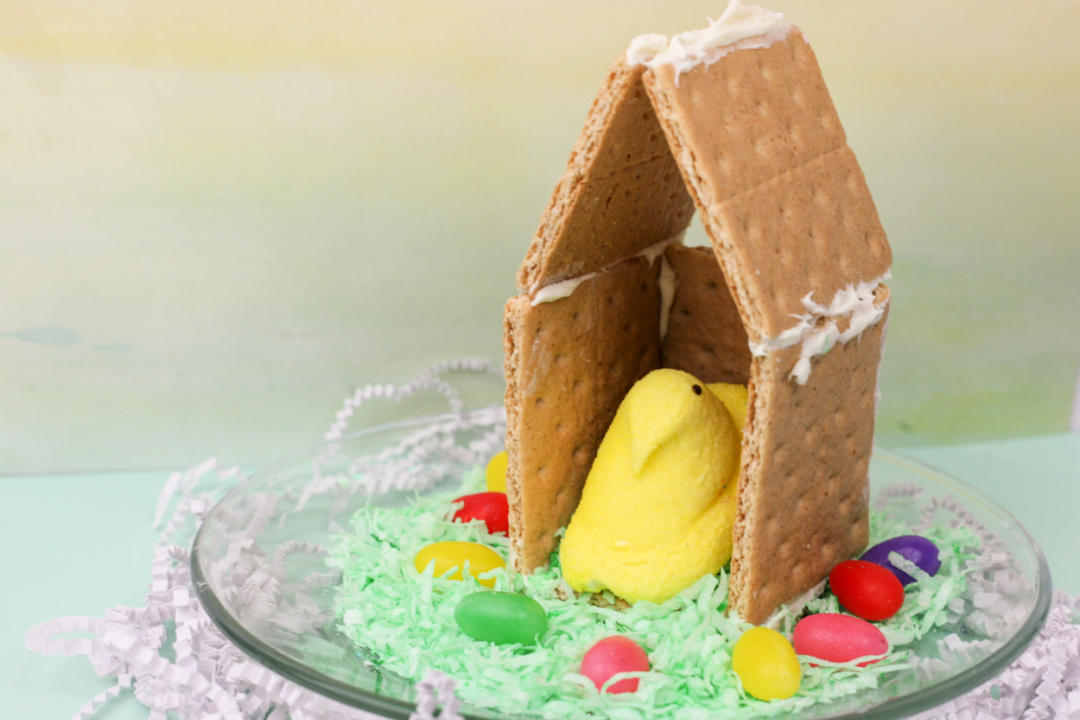 I always get so excited when Easter comes around, because it means I can make my Peeps house!
In this blog post, I will show you how to make your own Peeps house.
It's really easy, and it's a lot of fun!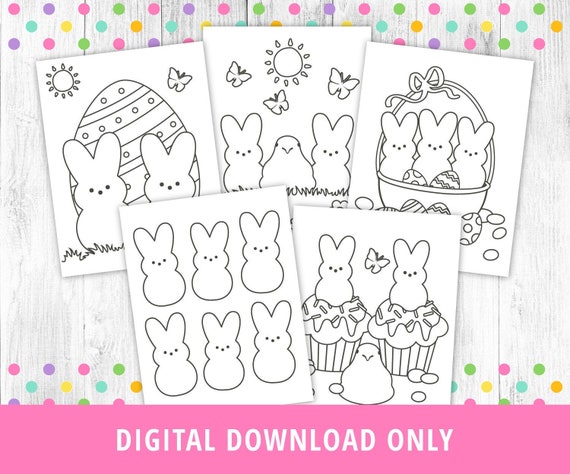 Printable Peeps Coloring Pages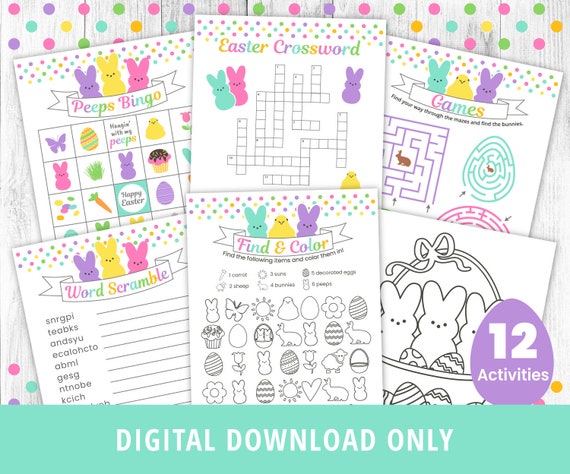 Peeps Easter Game Printables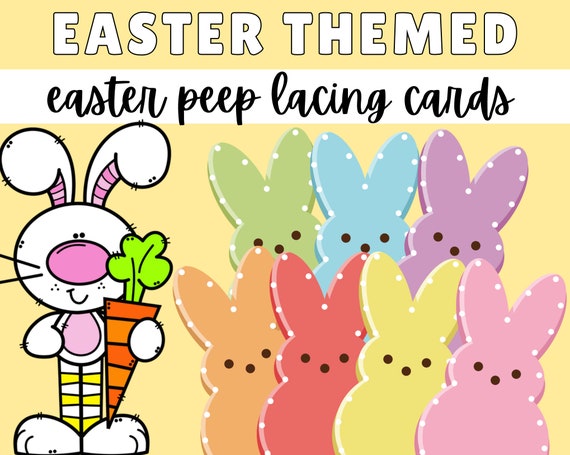 Easter Peep Lacing Cards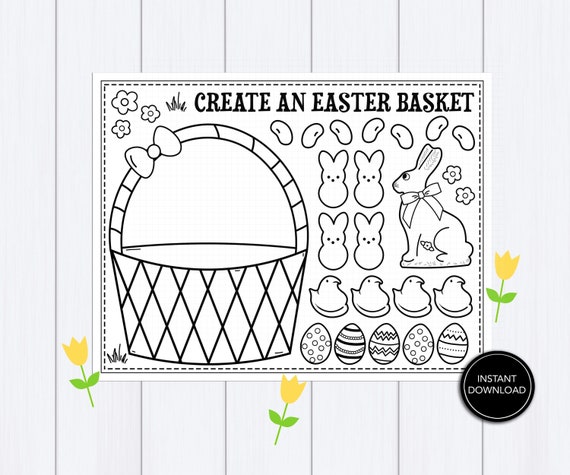 Create an Easter Basket Printable
So, if you're looking for a fun activity to do with your kids this Easter, be sure to check out this blog post! You won't regret it!
The best part? When you are finished creating your peeps house, you can eat it!
Peeps House with Graham Crackers
Supplies:
1 box of Graham Crackers
1 Package of Peeps
Coconut Flakes
Green Food Coloring
Jellybeans to represent peep eggs
Vanilla Frosting
Ziplock sandwich bags for coloring coconut flakes
1 paper plate or paper towel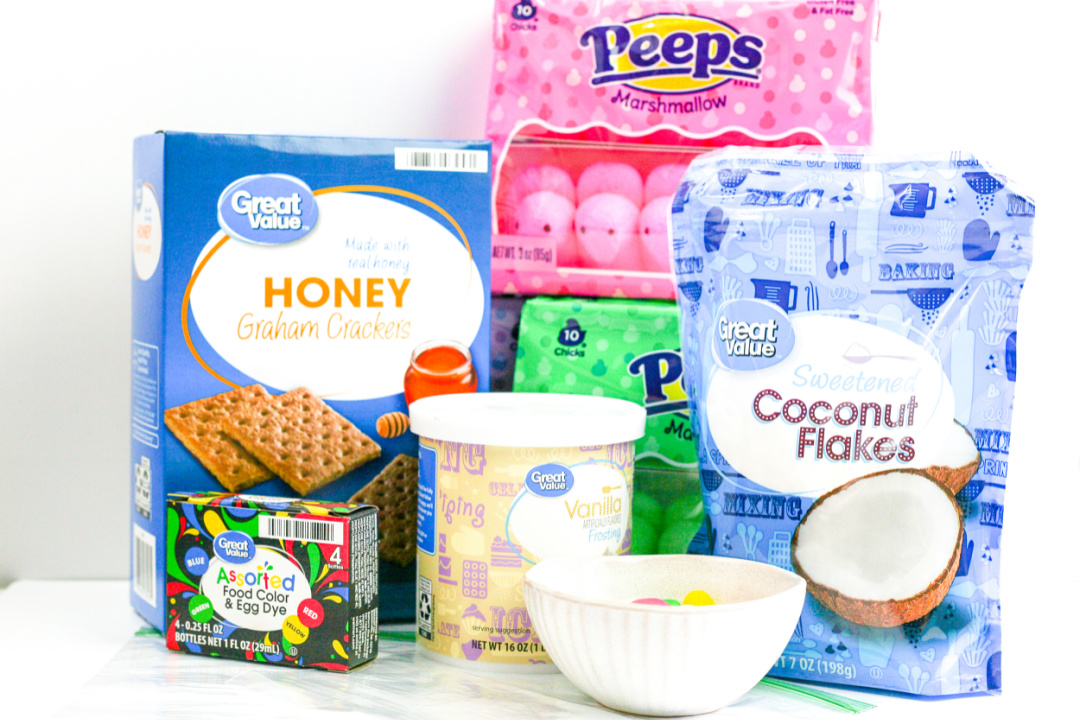 Directions:
To make green coconut flakes:
Put 1 cup of coconut flakes into a sandwich bag.
Add 4 drops of green food dye for light green flakes or 8 drops for darker green flakes.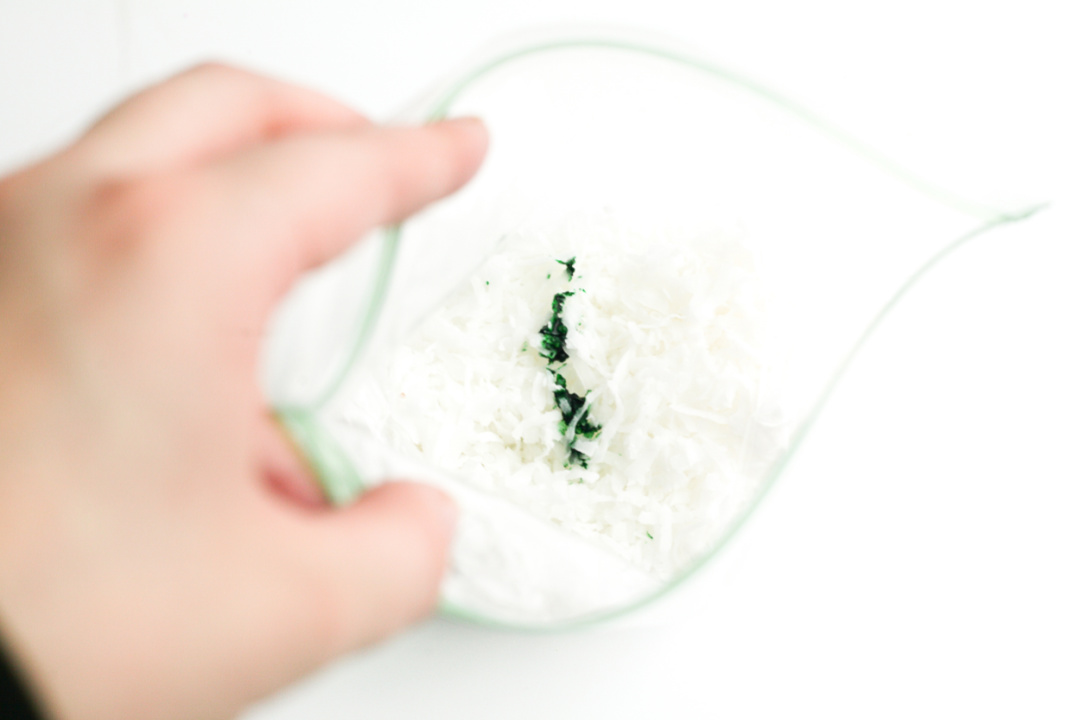 Close the Ziplock bag and shake vigorously for 1 minute.
Lay the coconut flakes flat on the paper plate and let dry for 1 hour.
To make graham cracker peeps house: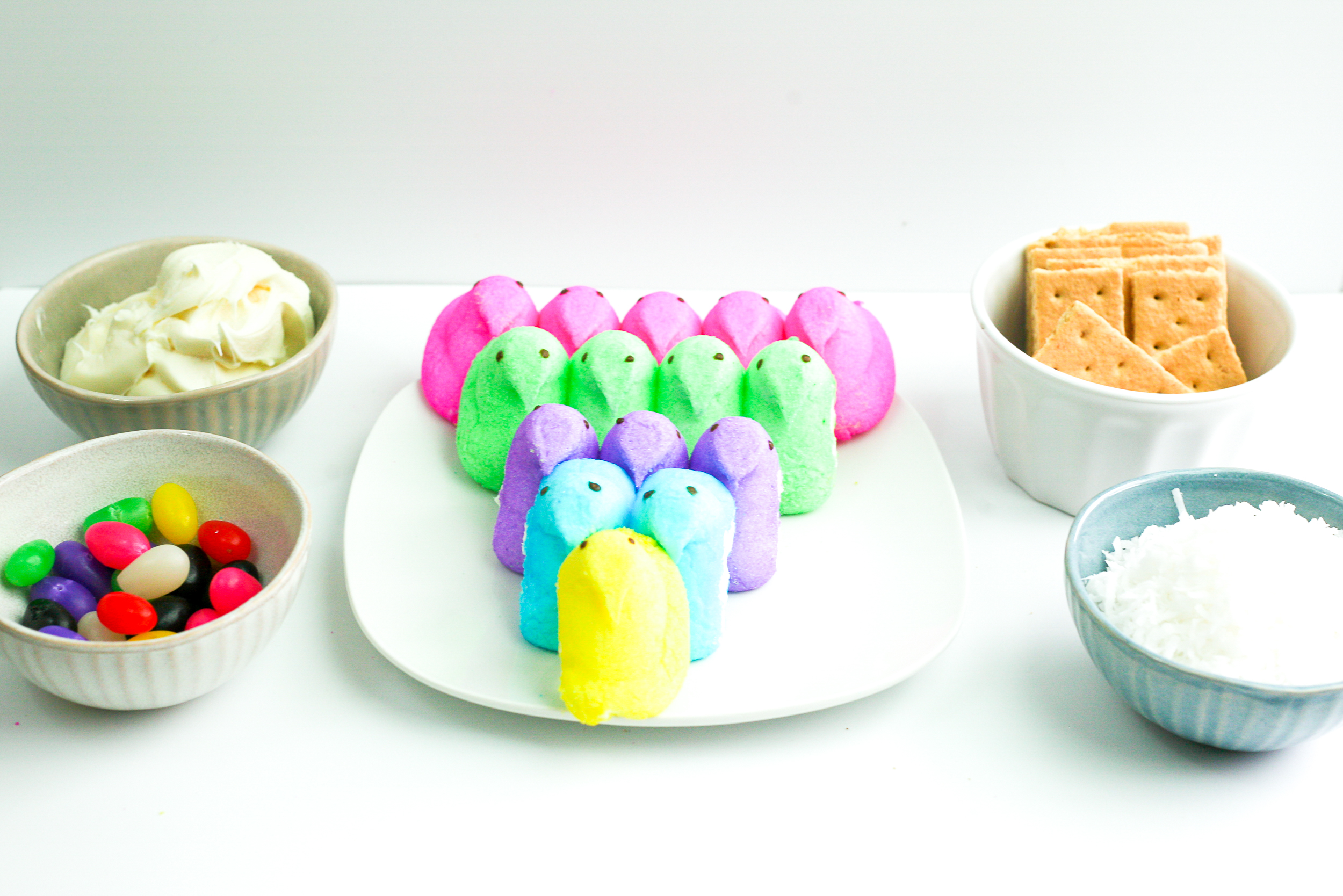 Break three graham crackers in half and put a side.
Grab a spoon or knife and add vanilla frosting onto the sides of each graham cracker.
Line the graham crackers up so that each side lays on top of a single half of a graham cracker.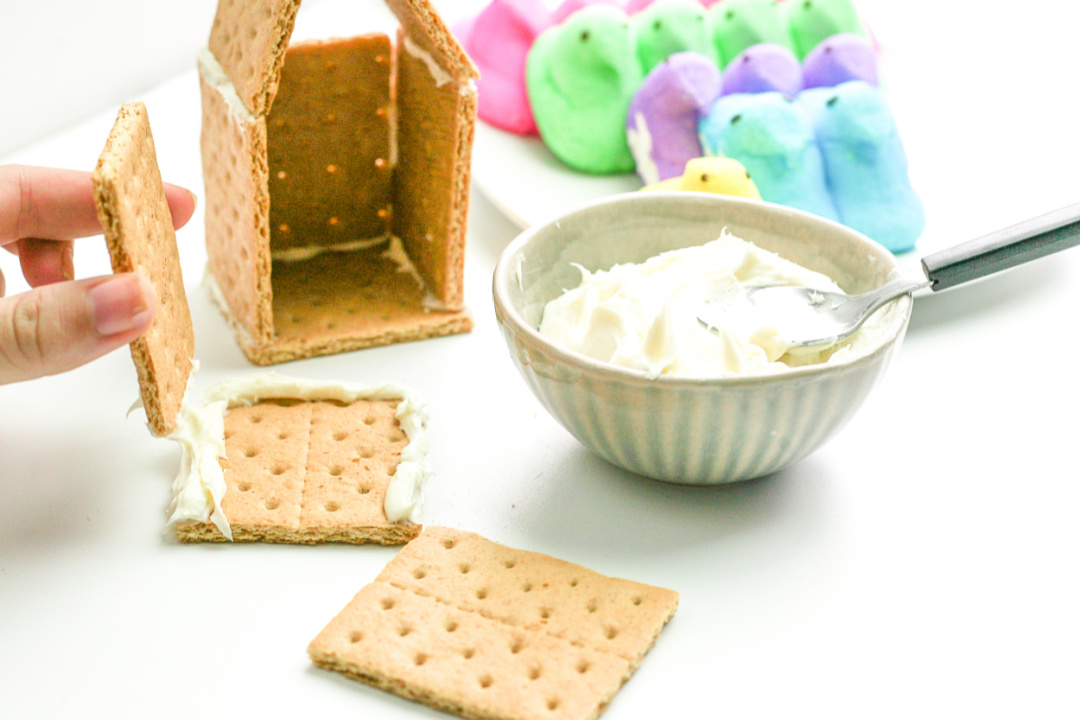 For the roof add frosting on both the top of the walls and bottom of the roof and then add extra frosting down the middle of the roof so it sticks better.
Allow to dry for at least 1 hour, or overnight for best results.
Place some of the green coconut into the house and add a peep.
For best results, have a peep lay on a jelly been to provide better stabilization
Use jelly beans to represent the eggs of the peeps.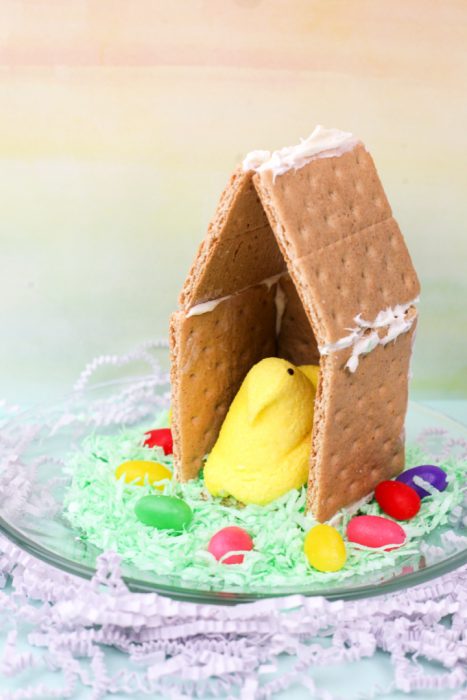 More Peeps finds: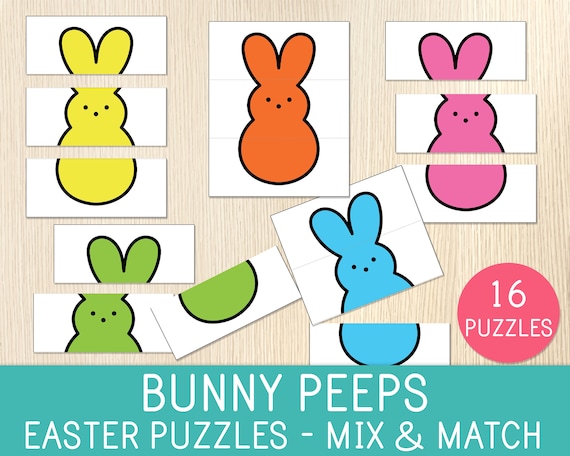 Easter Bunny Peeps Puzzles Matching Game