Pine cone crafts are fun to make! Get creative this fall with pine cones and create this adorable Pine Cone Turkey Craft!
Did you know that you can create a variety of pine cone crafts with the pine cones you find laying around in your own neighborhood?
Follow along as I plan to create a variety of fun pine cone animal crafts and other themed pine cone crafts this year!
If you can't find pine cones near you, you can find crafting pine cones here.
Turkey Feather Color Matching Game
The next time you are out on a nature walk with your kids, select a few of your favorite pine cones and create this turkey craft to display this year.
Today I'm sharing how to make this colorful and adorable pine cone turkey.
This craft is a great way to celebrate the fall season. It's also a great activity for the kids to put together while you are busy in the kitchen putting the Thanksgiving meal together!
I hope you enjoy making this fall pine cone turkey craft with your family!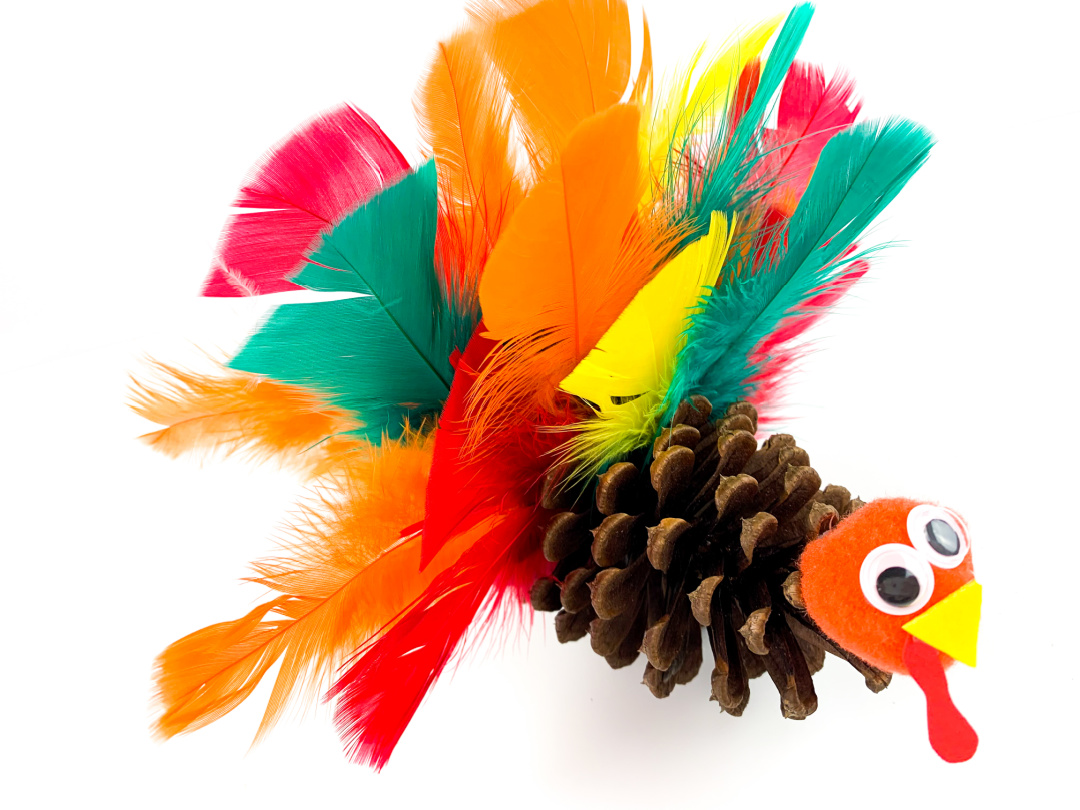 Pine Cone Turkey Craft
Supplies:
Directions:
How to prepare your pine cones for the turkey craft:
After you select your favorite pine cones, simply wash off the pine cones to remove dirt and other debris (and small critters, too!) Set aside to dry.
Once washed and dried, you can bake your pine cones in the oven on a lined baking sheet on 200 degrees Fahrenheit for about 20-30 minutes. Allow time to cool.
**This is important if you are bringing pine cones indoors, as you do not want to bring any bugs into your home that can cause problems! (This is always an optional step based on your personal preference.)
If you prefer to skip this step, you can consider purchasing craft pine cones.
Now it's time to make your pine cone turkey craft!
Turn the pine cone on it's side.
Insert the turkey's tail feathers into the pine cone scales located close to the bottom of the pine cone. There's no need for glue unless you'd like to use glue to attach the feathers more securely. I did not use glue to attach the feathers for this turkey craft.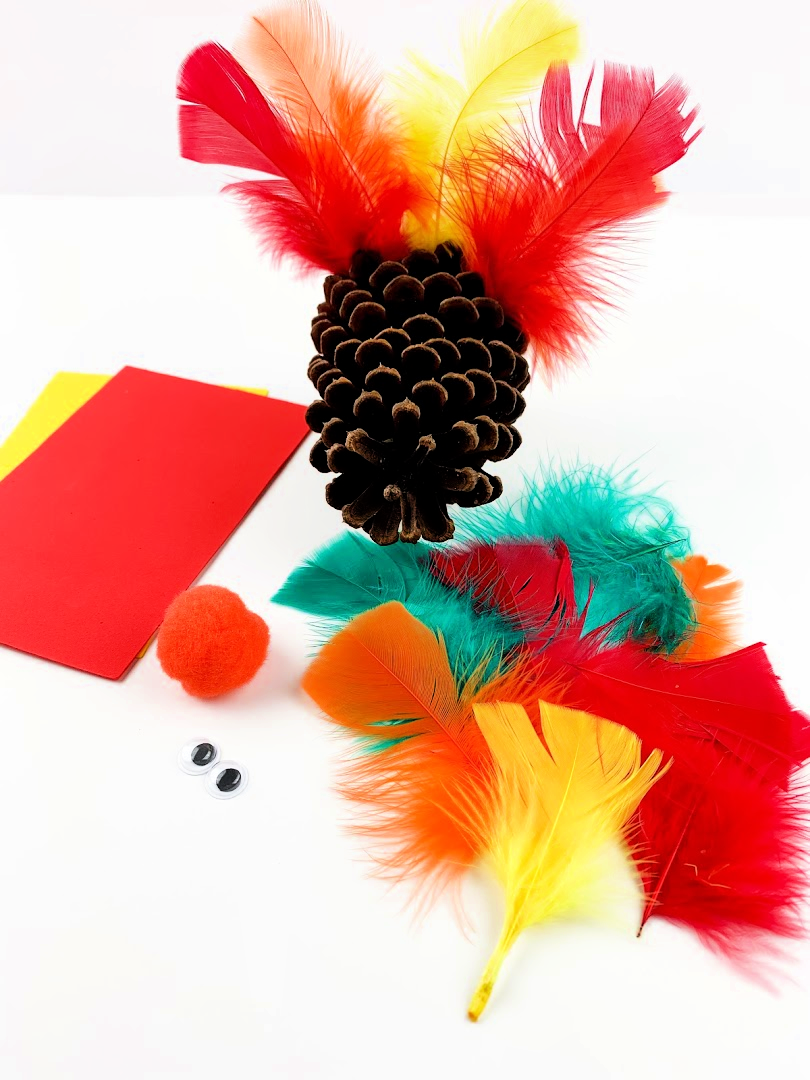 Continue adding the desired amount of tail feathers. I like to give add extra feathers for a full tail feather effect!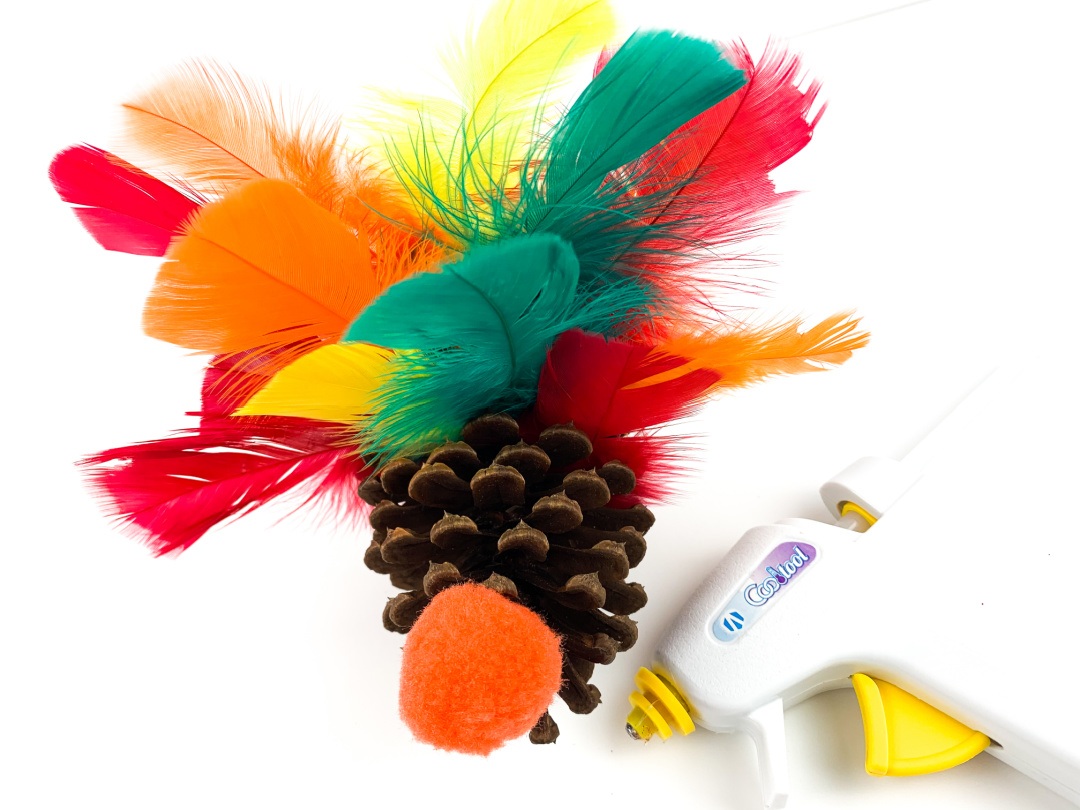 Using the hot glue gun, place a drop of hot glue onto the back of the large pom pom. Attach the pom pom onto the top of the pine cone (the pointiest part of the pine cone!)
If you need to remove the stem of the pine cone for the pom pom to stick better, you can remove it. The stem should break off easily.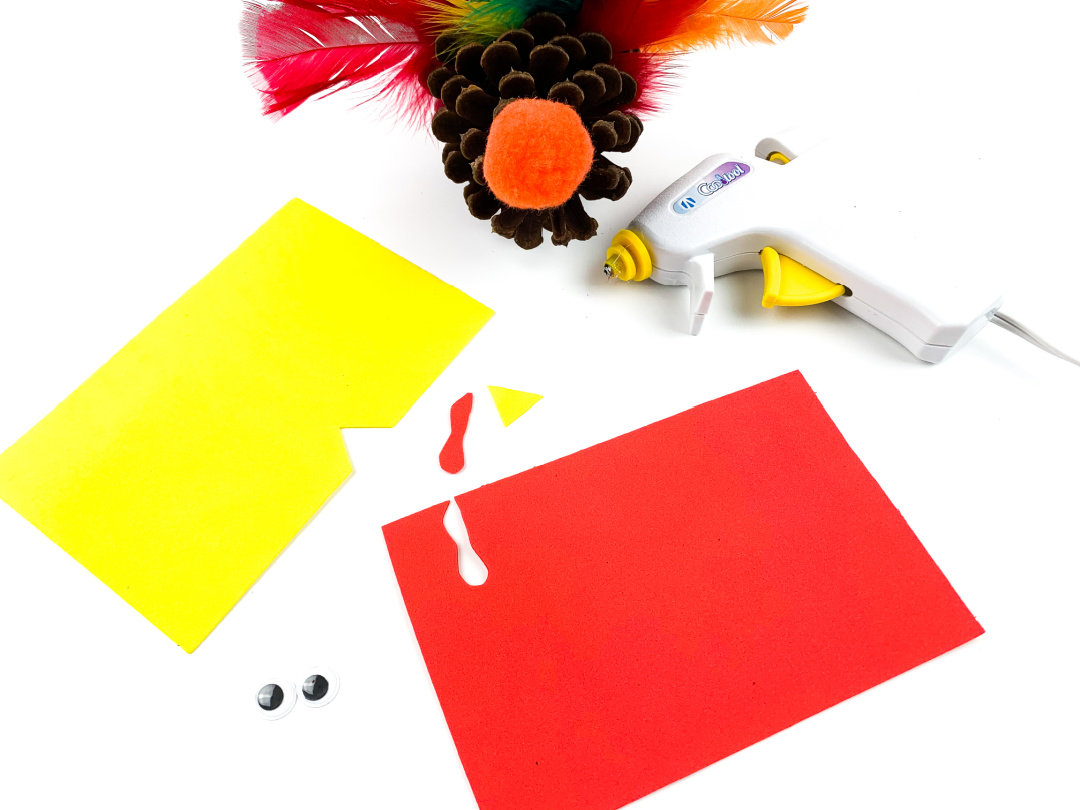 Using the foam sheets of paper, cut a waddle and a beak. I didn't use any patterns for this. You may use my example below for what it can look like.
Apply hot glue to the back of the googly eyes, beak, and waddle and attach to the pom pom as seen below.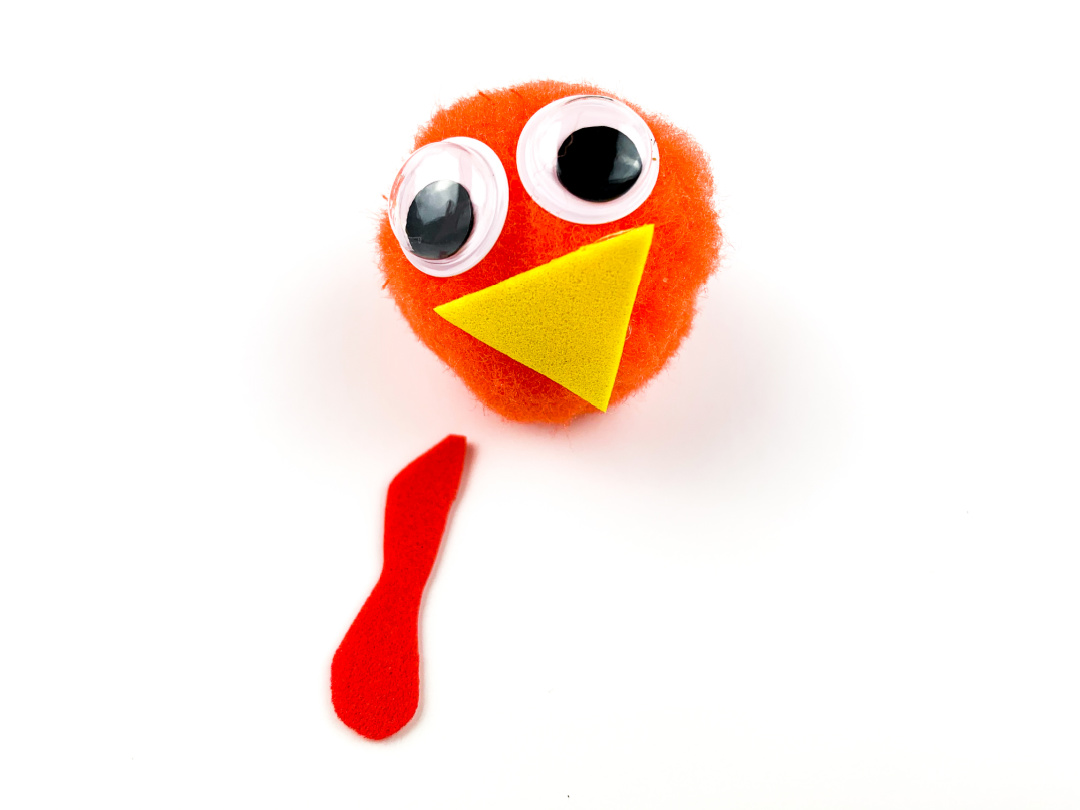 Your Pine Cone Turkey is now ready for display! Set your turkey out as a Thanksgiving decoration this year.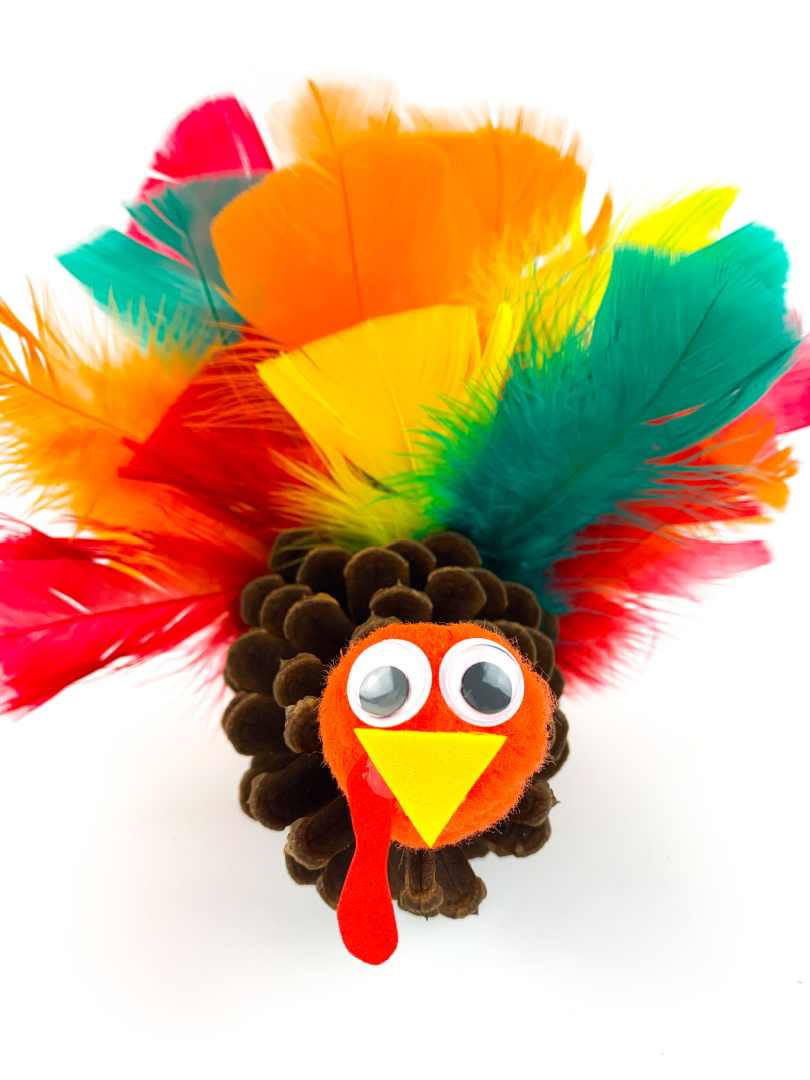 Here are a few turkey themed books to add to your home or classroom library this year:
More Pine Cone Related Crafts and Activities: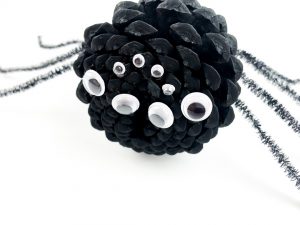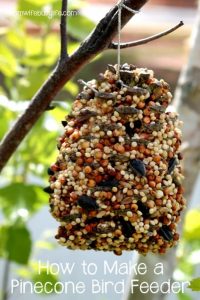 More Turkey Related Crafts and Activities: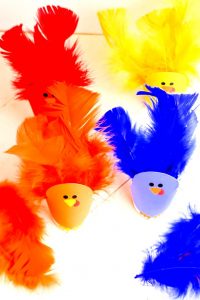 Turkey Feathers Color Matching Game (FREE Printable Turkeys Included)