Create this adorable Pine Cone Spider craft for kids using a pine cone, googly eyes, pipe cleaners, and craft paint!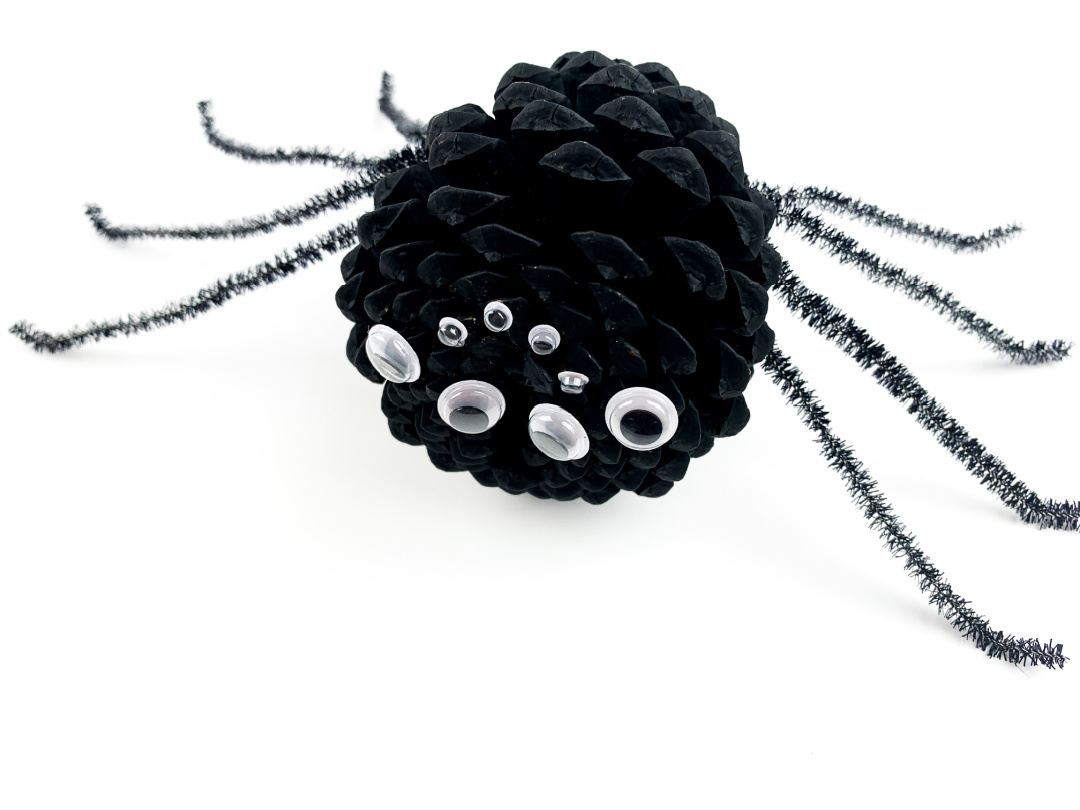 The next time you head out with the kids for a nature walk, consider searching for and gathering pine cones to make a variety of pine cone crafts this year! Pine cone crafts are super fun and simple to make. Turn them into animals, bird feeders, and so much more!
With the fall season approaching, I wanted to create a spider pine cone craft to display this year with our other fall DIY decorations we've made over the last few years.
This spider is easy to make! Grab your art supplies and enjoy creating this spider craft with the kids.
Pine Cone Spider
Supplies: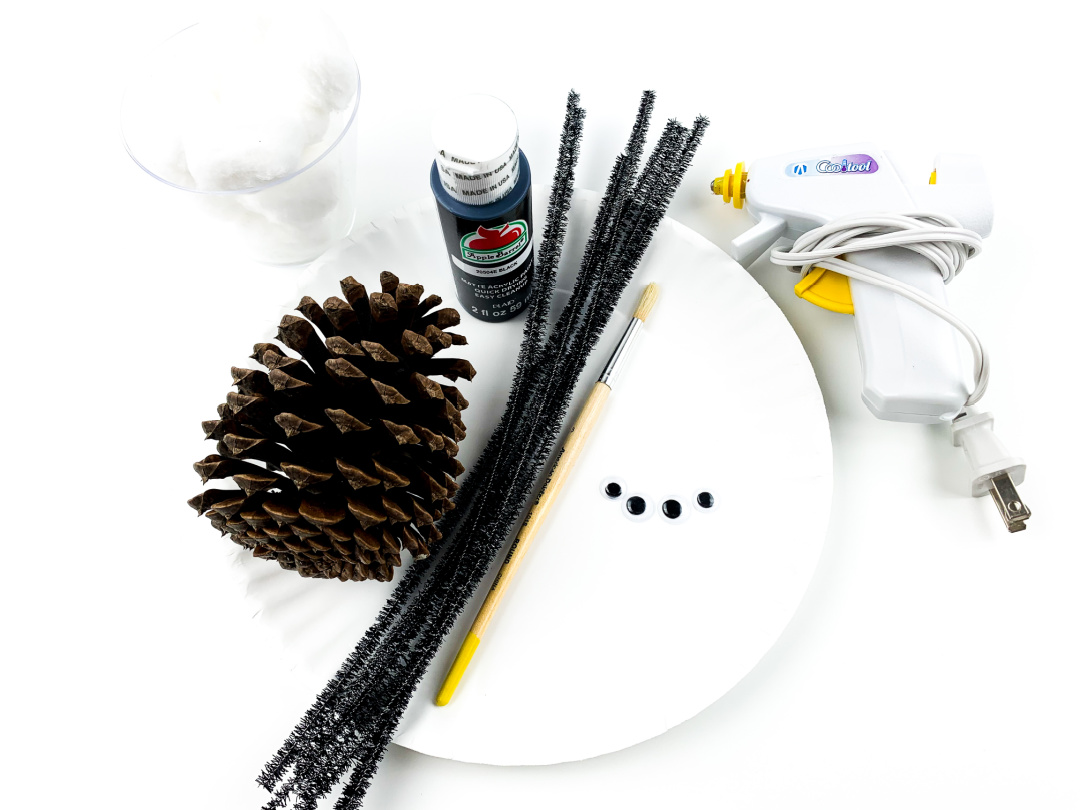 Directions:
How to Prepare Your Pine Cones for Crafts:
Before creating pine cone crafts, it's best to prepare the pine cones by rinsing them off, allowing them to dry, and then baking the pine cones in the oven at 200 degrees Fahrenheit for at least 30 minutes. This helps to rid the pine cones of excess dirt or bugs before crafting. When preparing this pine cone, I did find some webbing inside that I cleaned our before painting!
Set up your work space for painting. I painted my pine cone with a paper plate underneath to catch the spills or messes.
Pour the black craft paint into a small disposable bowl.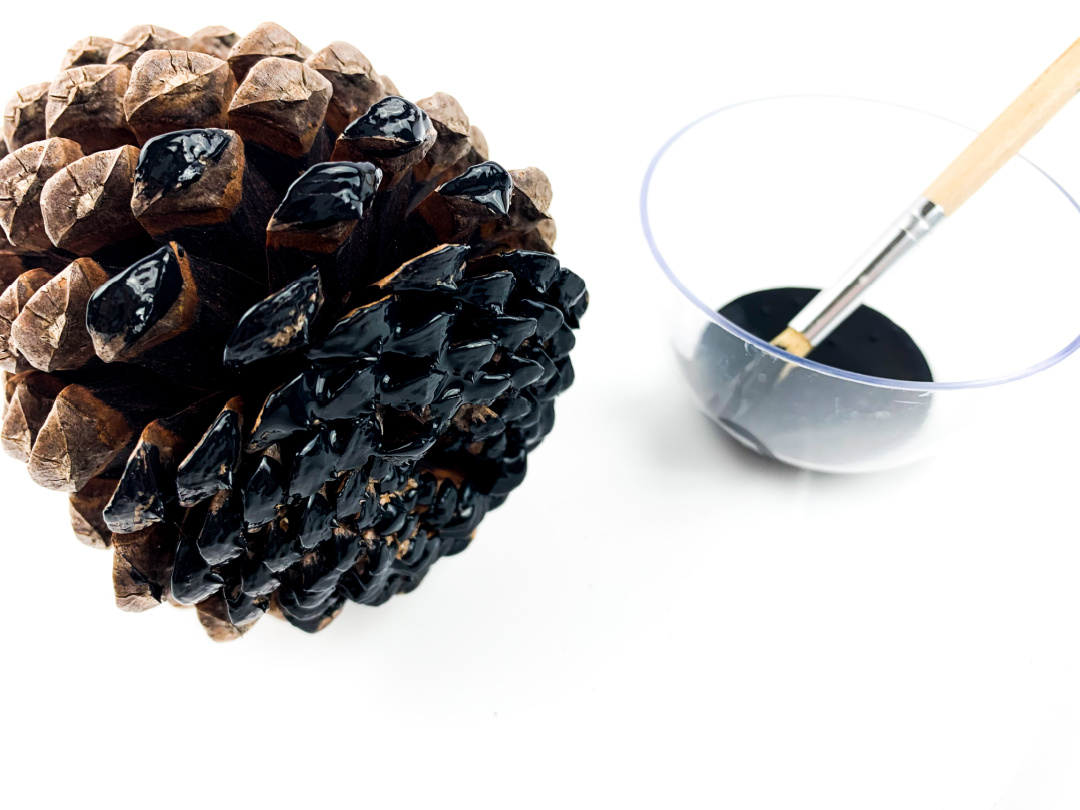 Paint the entire pine cone black. Set aside to dry.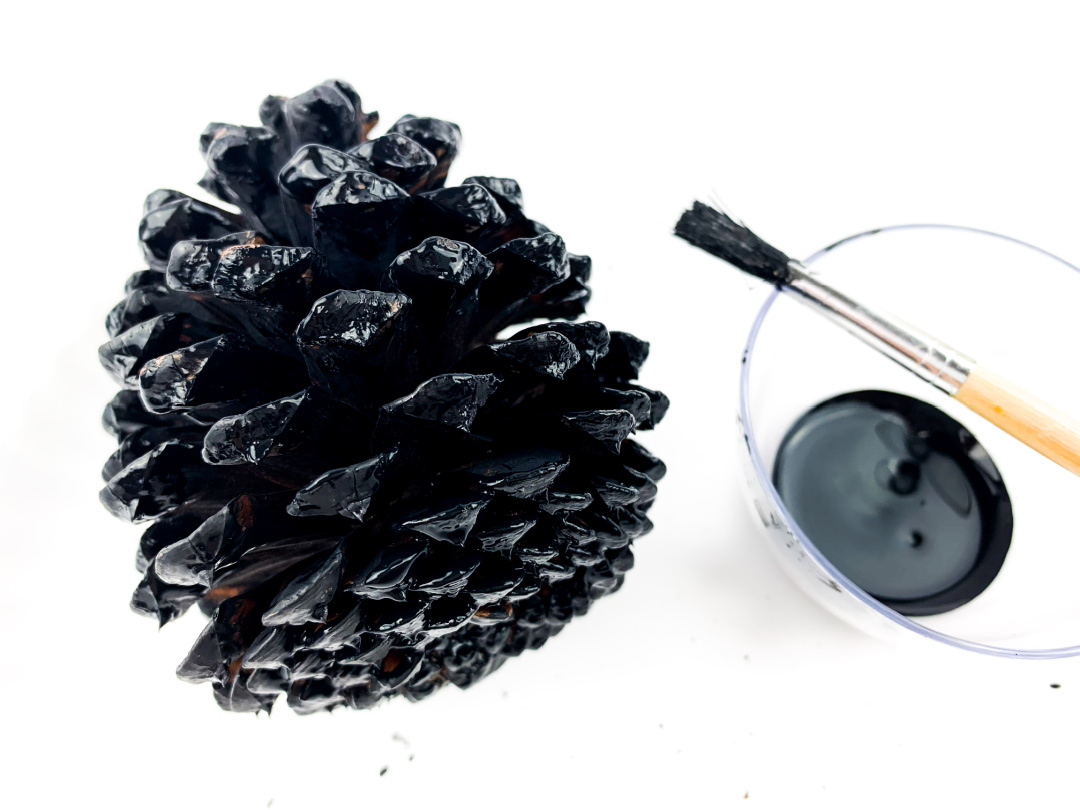 Gather the pipe cleaners together. Twist them around in the center so that they are stay together.
Insert the pipe cleaners (legs of the spider) into the grooves of the pine cone. Pull the legs down to the side to touch the surface and separate if needed.
For this craft, we used the bottom of the pine cone for the face of the spider. This will give you plenty of room to assemble the spider eyes.
Using your hot glue gun, place a small dot of glue behind each googly eye and stick the eyes onto the spiders face in desired pattern.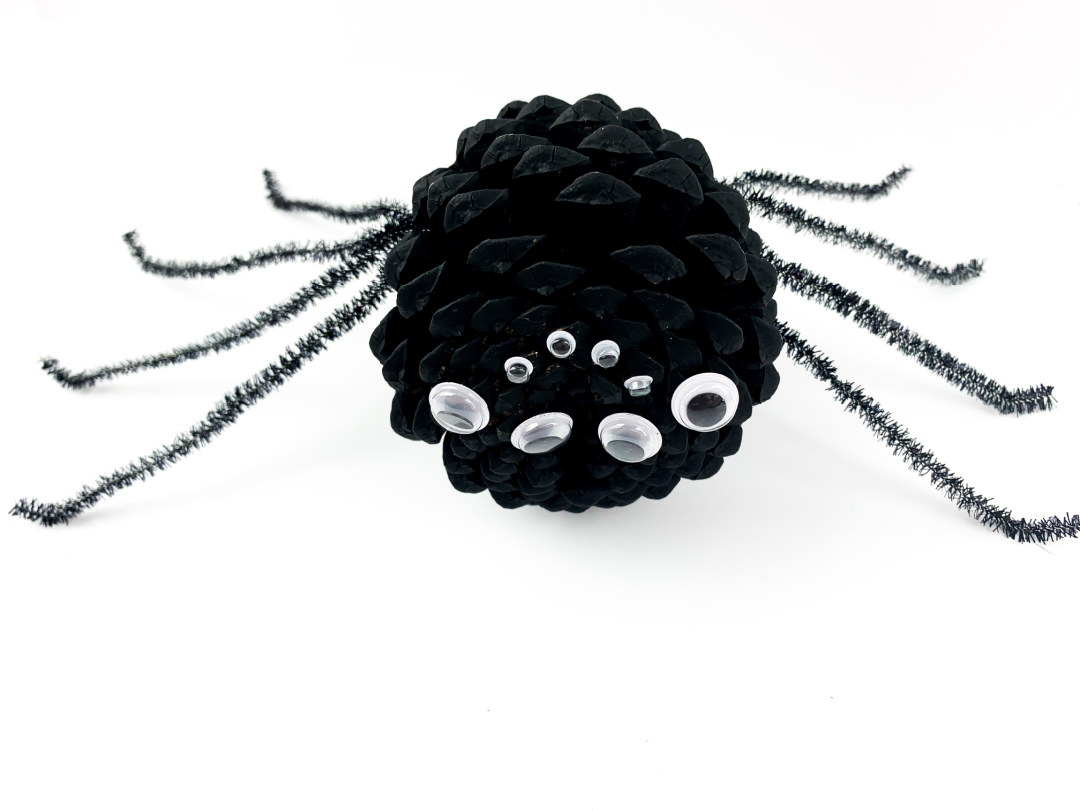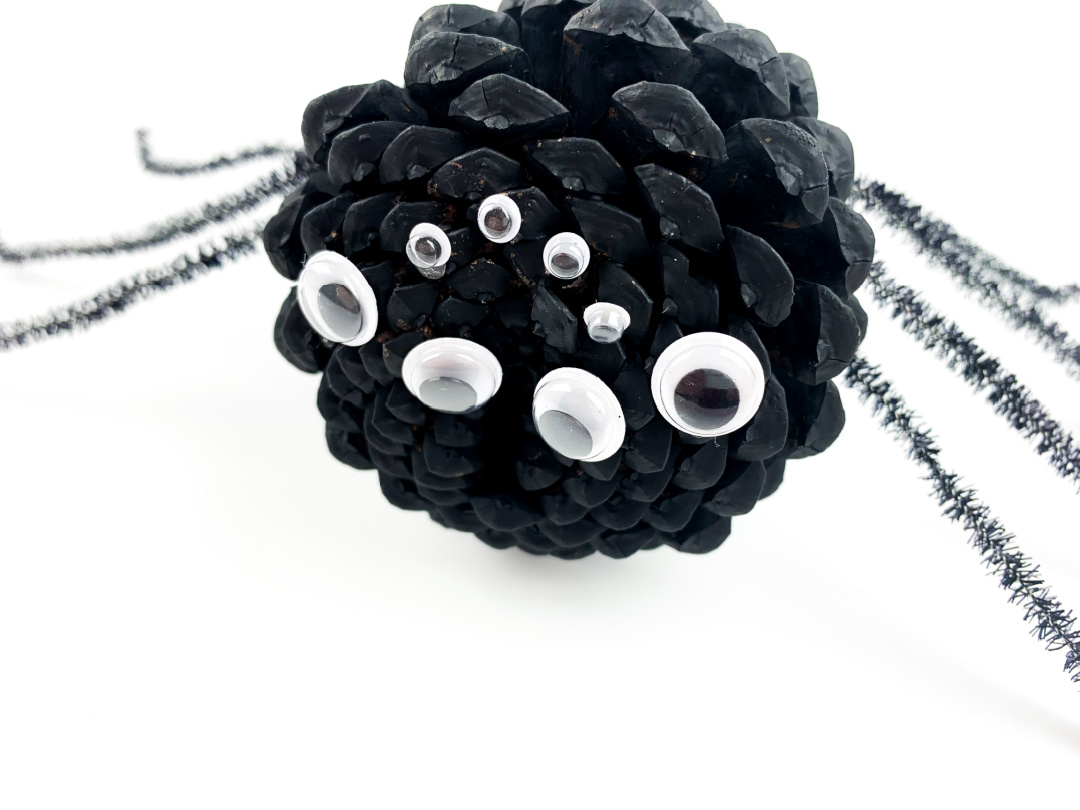 We hope you enjoy creating this Pine Cone Spider this year! While you are here, check out these great books about spiders below!
Here are more fun spider decorations to decorate with this fall season: