Making winter Snowflake Pretzel Rods is a fun and easy activity to do with your kids! Not only are they delicious, but they're also pretty to look at.
This simple recipe only requires a few ingredients and can be easily customized to your family's liking. So grab your family and some supplies, and let's get started!
Snowflake Pretzel Rods
Supplies: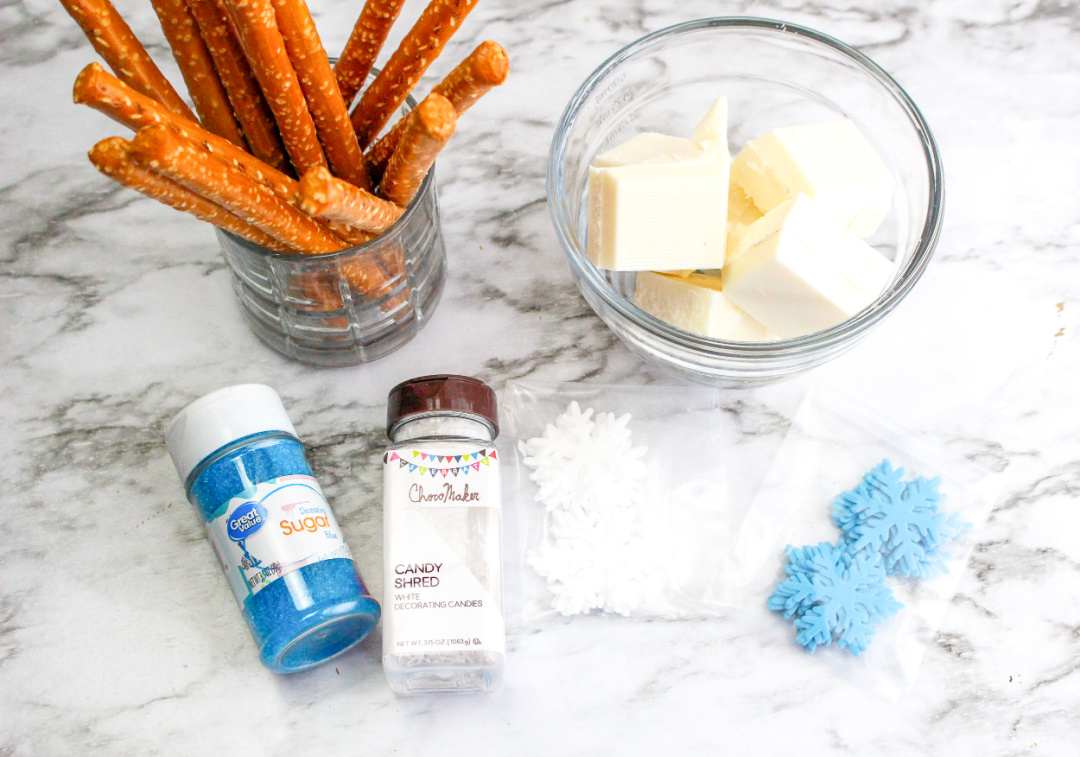 Directions:
Melt the candy coating or morsels in the microwave for 1 minute.
Stir vigorously and then reheat in 15 second increments, stirring well between each heating, giving special care not to overheat the candy.
If the candy coating is overheated, it will be too thick.
You can add 2 teaspoons of vegetable shortening or coconut oil to help thin the candy but do not add any other type of liquid as the candy will seize and harden.
Pour candy coating over two-thirds of the pretzel rod and shake gently to remove excess.
If applying sprinkles or candy, do so immediately. Larger sprinkles and candy pieces work best if placed individually.
Place the pretzel rod on waxed paper or a cooling rack. Waxed paper makes for easier release.
Let pretzel rods dry completely before packaging or serving.
Store in an airtight container at room temperature. Placing them in the refrigerator may cause the pretzel to soften.