If you're looking for a fun and easy way to keep your preschooler entertained, try making a Snowflake Sensory Bottle!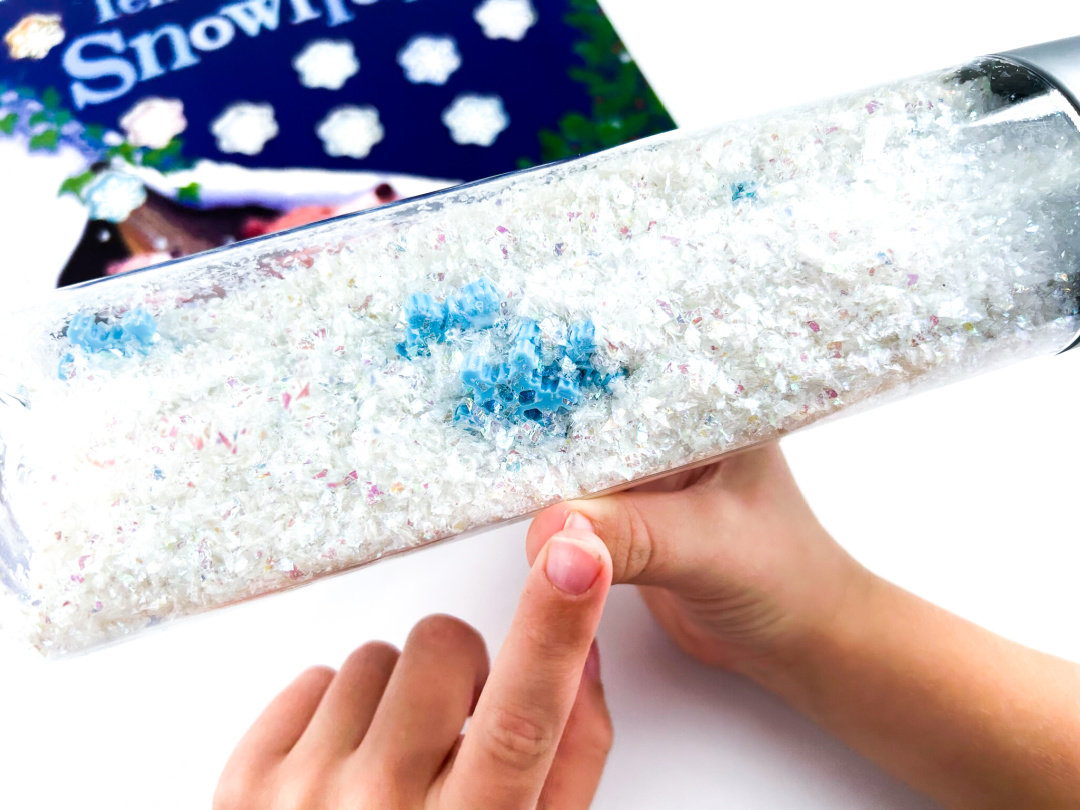 All you need are a few supplies. Mix everything together in a bottle and watch your little one be mesmerized by the sparkling snowflakes.
Plus, it's a great opportunity to talk about the science of how snowflakes form.
Snowflake Popsicle Stick Craft
Snowflake Activities for Preschoolers
Snowflake Sensory Bottle
Supplies: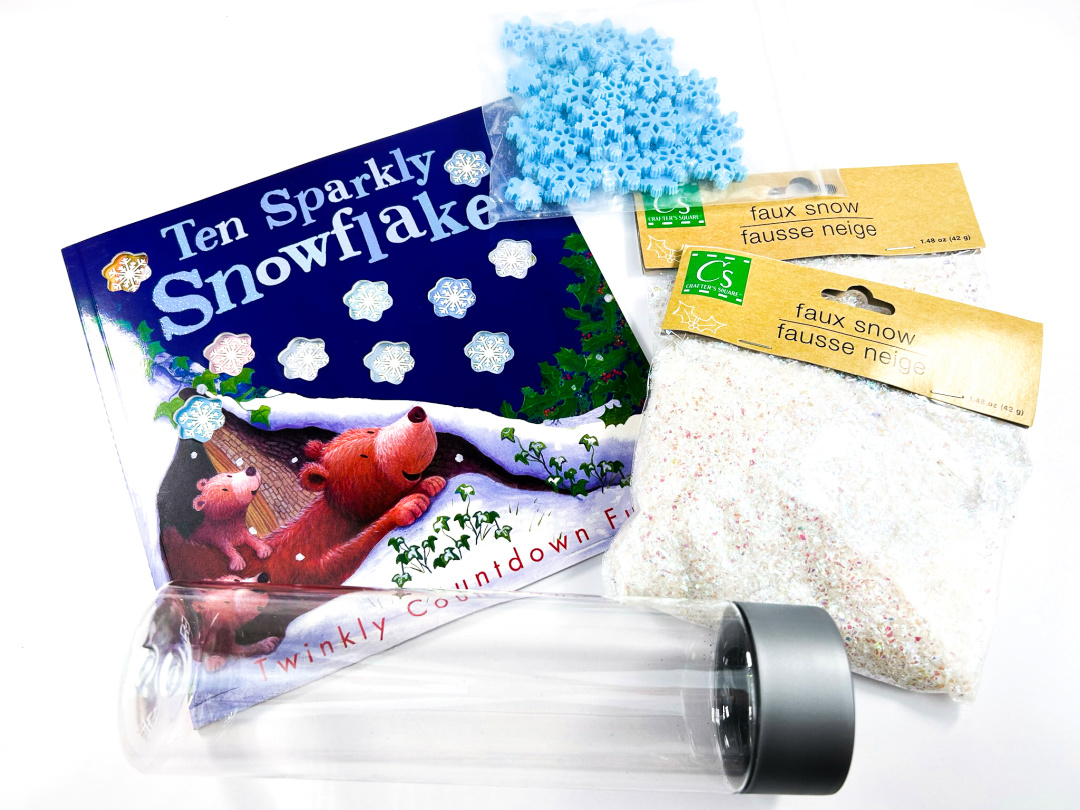 Directions:
Read the book Ten Sparkly Snowflakes and discuss.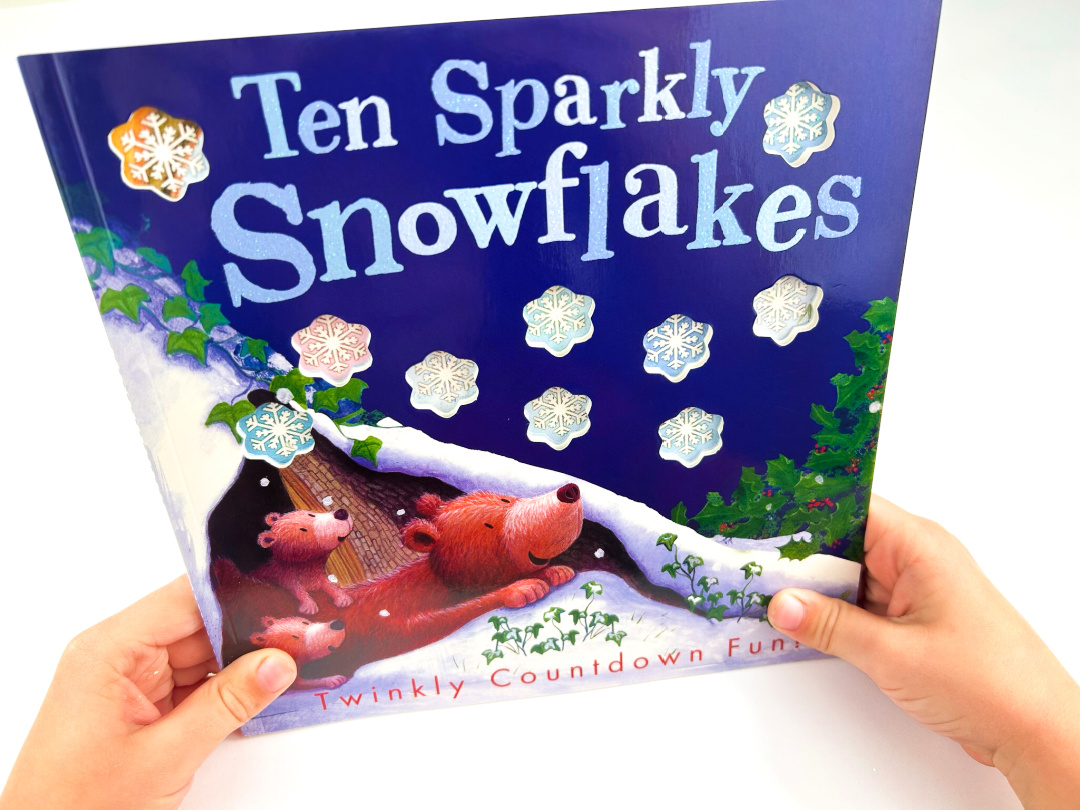 Fill the sensory bottle about half way with faux snow.
Add 10 plastic snowflakes.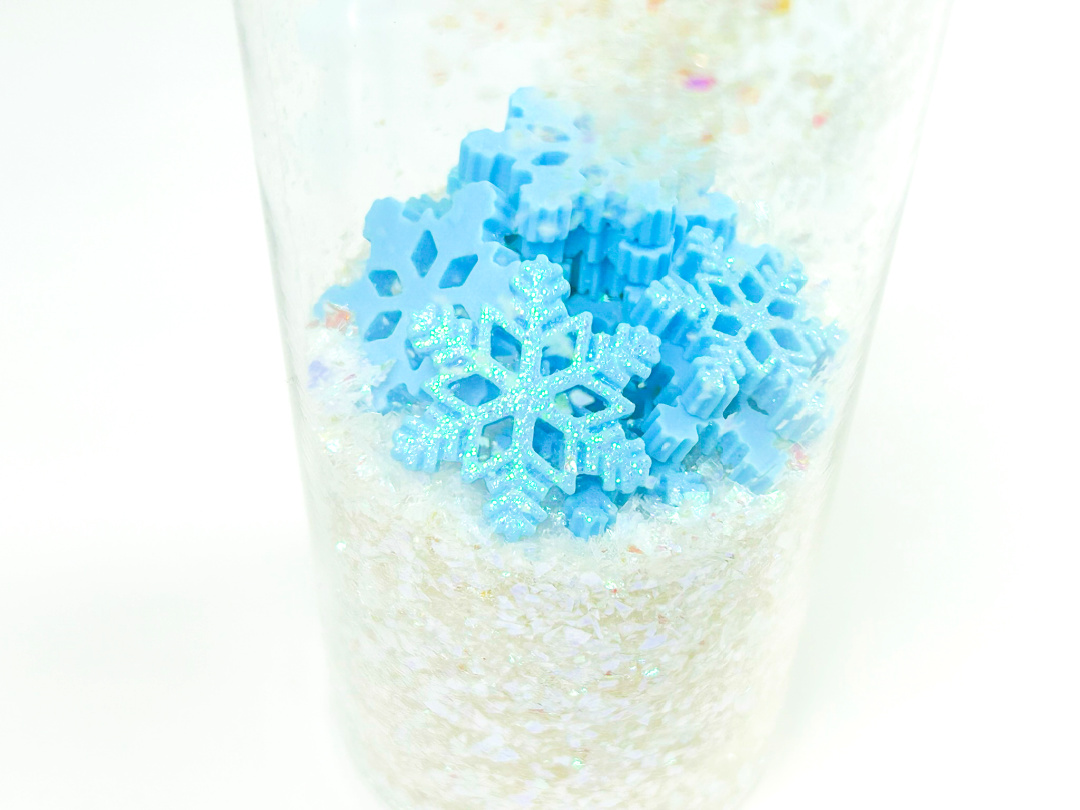 Add more faux snow, but leave some room at the top so that the contents can move around freely when the bottle is shaken or moved.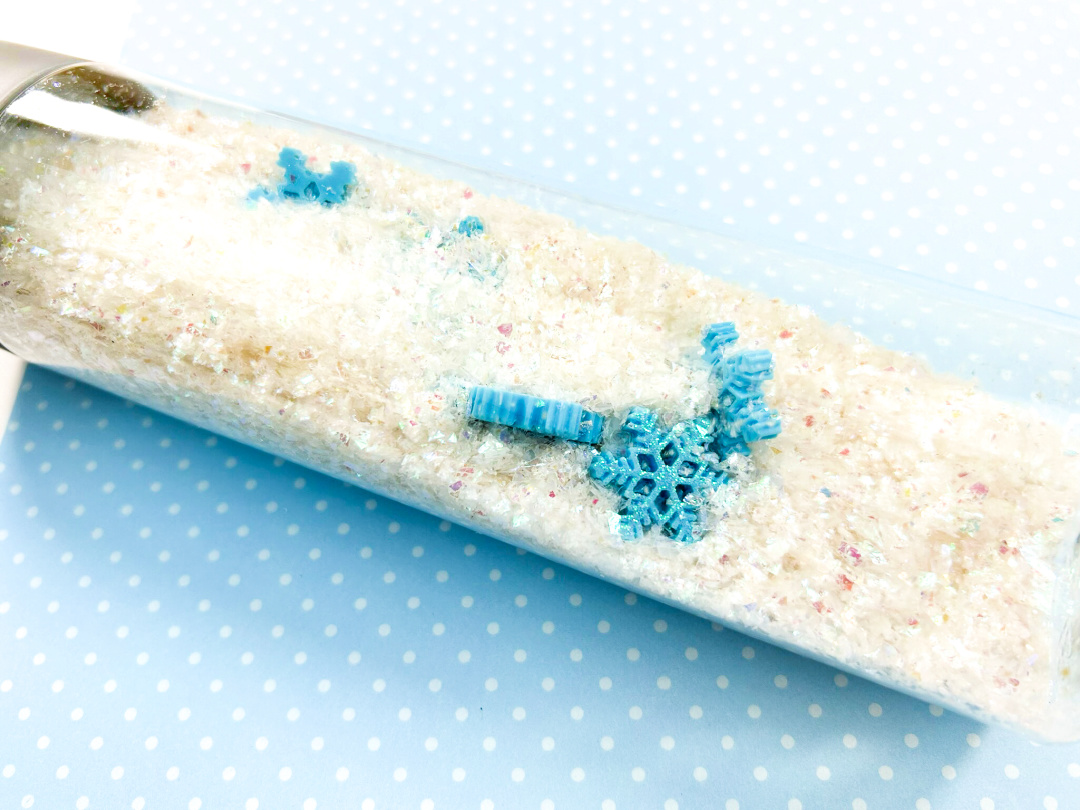 Invite the child to explore the sensory bottle, counting the snowflakes in the bottle as he or she finds them!